eNotes Homework Help is a way for educators to help students understand their school work. Our experts are here to answer your toughest academic questions! Once it's posted to our site, your question could help thousands of other students.
Popular Titles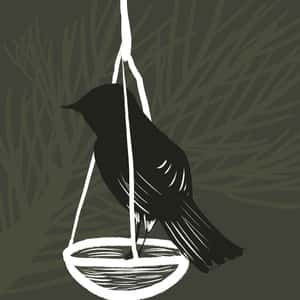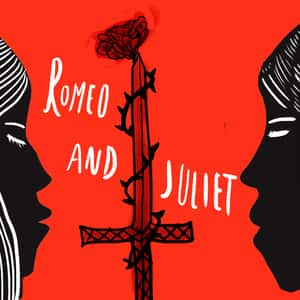 Showing
Arts

Maury Yeston is a famous Broadway and off-Broadway composer and lyricist; he is also a musicologist, and educator. Among his accomplishments are the Tony Award-winning music and lyrics to the...

Arts

The band Echo & the Bunnymen contributed to rock music originally through fusing post-punk and Doors-inspired psychedelic sounds. It further contributed to rock music by being one of England's...

Arts

Arguably one of the greatest sculptors in human history, Phidias (c. 480-430 BC) lived in the time of ancient Greece. In addition to his skills as a sculptor, he was also an acclaimed architect,...

Arts

John Zorn is an experimental musician. He plays multiple instruments but is most widely known as a saxophonist. Because he has played and continues to play in a diverse range of styles and mixing...

Arts

Singer, songwriter, and actress, Marianne Faithfull has a career that has extended for five decades. She is probably best known for her connection with Mick Jagger of The Rolling Stones from...

Arts

Maury Yetson Background Maury Yeston is one of America's lesser known though not lesser talented stage musical play composers and lyricists. He has won multiple Tony's for his Broadway musical...

Arts

Background Jerome Najee Rasheed grew up in the Jamaica sector of the Queens Borough of New York City. He started his musical career by learning to play the clarinet in elementary school and, by...

Arts

Born Clara Ann Fowler, Patti Page (1927-2013) was one of the most popular singers in America during the 1950s. Among her most commercially successful songs were "How Much is that Doggie in the...

Arts

Born Robert Peapo Bryson, Peabo Bryson, is a R&B and soft-ballad singer and songwriter. He is well known for romantic duets with female singers such as Roberta Flack, Natalie Cole, and Regina...

Arts

Born Veronica Bennett, Ronnie Spector is a singer best known for her association with The Ronettes, in which she was grouped with her sister and cousin, and who recorded a number of major hits,...

Arts

Sylvester Stewart, otherwise known as Sly Stone, was a musical prodigy as a child whose interracial bands and development of the hybrid of rhythm and blues, jazz and rock known as funk is credited...

Arts

Terence Blanchard is an African American composer and musician (trumpet) whose prodigious career has included composing numerous original works of jazz and scoring many films, most notably the...

Arts

A renowned pianist and conductor of contemporary times, Vladimir Ashkenazy is a Russian-born citizen of Iceland. The son of the Jewish composer and pianist, David Ashkenazi, and Russian Orthodox...

Arts

Will (Wilfred) Downing is an African-American singer and songer writer, known for his silky baritone voice that sings songs in R&B and contemporary jazz genres. Before he became a soloist,...

Arts

The rap group N.W.A.'s name stands for "Ni**az Wit Attitude." The group was controversial because it was one of the first "gangsta rap" groups and its lyrics seemed to promote violence....

Arts

A longtime blues and jazz singer with a career that spans five decades, Ernestine Anderson grew up in Houston and has sung since she was three. She has been nominated for Grammy Awards for Best...

Arts

Known for his song, "Duke of Earl," a song that sold a million copies in one month, Gene Chandler is a Grammy Hall of Famer. He is renowned and respected for being one of the leaders of 1960's...

Arts

George Winston is a contemporary instrumentalist who delights audiences with his unassuming manner of appearing in a flannel shirt and blue jeans sans shoes so that his noisy tapping foot will not...

Arts

A Romanian pan flute musician, Gheorghe Zamfir is possibly the most famous of any such flautist in the world. He became famous after Marcel Cellier, a Swiss enthomusicologist, who had been...

Arts

Glen Campbell is an American country music musician and singer who got his start as a member of the Wrecking Crew, a group of very talented musicians who "backed" name acts. Known as...

Arts

Canadian Guy Laliberté is a man of many talents--and a lot of cash. Essentially he is an entrepreneur who has spent his life working hard at the things he loves and is passionate about. His career...

Arts

Hank Jones (1918-2010) is among the great jazz pianists, branded "the impeccable one" by jazz historian Ed Beach. Having recorded over 60 albums on his own and countless others with as a sideman,...

Arts

Hubert Laws, born in Houston, Texas, is a musician and an acclaimed flutist. He is essentially a classically-trained flutist. He was a member of the New York Philharmonic Orchestra and the...

Arts

A violin virtuoso, Itzhak Perlman was a child prodigy, who became enthralled with the violin after having heard a classical music performance on the radio. Too small at age 3 to be admitted to the...

Arts

Born in Augusta, Georgia, Jessye Norman says her parents say she was born singing. Often, when responding to her mother or grandmother, she would sing her words. When she was nine, her grandmother...

Arts

Joe Walsh is a notable, some might say legendary, rock guitarist. Born on November 20, 1947, Walsh has been part of many acts and bands, but his most commercially successful work has been with the...

Arts

Porter Wagoner was one of the first showmen of Country Western music. His "hillbilly deluxe" suits designed by Nubie Cohn set a trend for flashy dressing and showmanship followed by Elvis Presley,...

Arts

A native of Chicago, Robert Sylvester Kelly, know as R. Kelly is a singer-songwriter known principally in the R&B genre. In 1989, Kelly had his big break when he appeared on the talent show Big...

Arts

An extremely talented and accomplished musician who can play both the violin (she began performing with this instrument at age 13) and piano, and whose voice is able to sing in what has been called...

Arts

Tim Buckley, who died tragically after ingesting heroin at the age of 28, was a unique American singer and musician, who began with a folk sound that was well received in coffeehouses and in...

Arts

Trace Adkins was born on January 13, 1962. Although he has worked in movies and television, he is best known as a country music artist. In 1996 he released his debut album, Dreaming Out Loud. The...

Arts

U-Roy is the "stage name" of Ewert Beckford of Jamaica; he is one of the pioneers of what is called toasting: talking or chanting in a rhythmic beat, using a monotone. This is usually done to the...

Arts

Although born in Singapore, Vanessa-Mae Vanakorn Nicholson, known simply as Vanessa-Mae, is a British citizen and internationally acclaimed violinist. She is of Thai and Chinese descent and her...

Arts

Born in Cuba, Bebo Valdes was the son of a cigar factory worker and grandson of a slave who became a renowned pianist, bandleader, composer, and arranger. He died at age 94 in March, 2013, in...

Arts

Capleton is a musician/vocalist who was born Clifton George Bailey III on April 13, 1967. He was born in Islington, Jamaica. He has contributed to music in that he and other musicians advanced the...

Arts

Overview Cat Power is the stage name of Charlen-Marie Marshall, whose name was later shortened to Chan (pronounced "Shawn"). Born in 1972 in Atlanta, Georgia, Cat is a singer, songwriter and...

Arts

Born O'Shea Jackson, Ice Cube is a hip-hop artist, lyricist, screenwriter, director, and producer, who has an estimated worth of $120 million. Originally a member of the group C.I.A. that included...

Arts

k.d. Lang is a Canadian-born singer, who launched her singing career in the United States in 1986. An androgynous-appearing person, k.d. found it difficult to break into country western music until...

Arts

Hip-Hop / Rap Singer, Writer Masta Ace is an East Coast rapper whose audience has spread to the West Coast and Europe and remains a major presence in the world of hip-hop. Born Duval Clear in 1966...

Arts

Merzbow, or Masami Akita, is a former musician who grew tired of his drums and decided to try something new, such as "tapping the floor or rattling the chairs." His form of audio poetry is compared...

Arts

Mike Post is a highly successful composer of theme songs for television shows. Among his best-known themes are those for the series, Magnum, P.I., Hill Street Blues, The Rockford Files, L.A. Law,...

Arts

Najma Akhtar was born in Britain and is an actor, songwriter, and vocalist. She grew up absorbed in all things Bollywood, the entertainment industry of India. The music and showmanship of Bollywood...

Arts

Peaches is Canadian musician Merrill Beth Nisker's stage name. She is considered to be a provocative singer-songwriter, produces her own recordings, plays various instruments, programs electronic...

Arts

Phidias was a 5th century Greek painter, sculptor, and architect who became famous around 460 B.C. when he constructed a memorial to the Athenian victory at the Battle of Marathon. He is also...

Arts

The Recife Film Festival is, as the name indicates, a film festival which is held in Recife, Brazil. It may be a bit surprising to think of Brazil as a center of cinematic excellence, but over the...

Arts

In both film and television, the role of the Visual Arts Director is to oversee, usually in coordination with a set designer, the visible images that will be seen in the final product. Whether a...

Arts

Born in Stockholm, Sweden, Lars Johan Yngve Lannerbäck came from a musical family. He claims that when he was a young boy, he watched a television special in which famed guitarist Jimi Hendrix...

Arts

The appeal of Techno music was that it was primarily an element of the club scene. Clubbing would be how Techno music was appreciated and it was not something for the mainstream. Acts like 2...

Arts

A musical genius, Camille Saint-Saen's life was filled with both high successes and unexpected disappointments. Gifted with absolute pitch and genius from his youth, Saint-Saens was admired for his...

Arts

I think that the musical significance of the band's reunion tours that took place in 2007 and lasted in different forms until 2011 was to prove that the group still had "it." Guitarist Tom Morello...