eNotes Homework Help is a way for educators to help students understand their school work. Our experts are here to answer your toughest academic questions! Once it's posted to our site, your question could help thousands of other students.
Popular Titles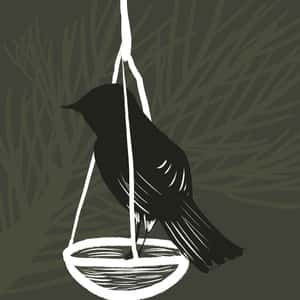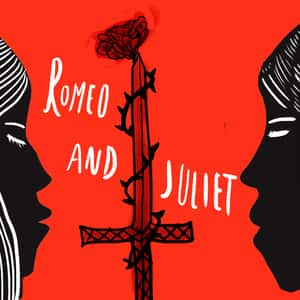 Showing
Science

Volcanoes are hills or mountains that are usually cone-shaped. A volcano is built around a vent that leads down to a reservoir of molten rock, or magma, below the surface of the Earth. When a...

Science

The "Circle of Fire" (also known as the "Ring of Fire") is the belt of volcanoes dotting the lands along the edges of the Pacific Ocean. It follows the west coast of the Americas from Chile to...

Science

The five most destructive volcanic eruptions since 1700 are as follows: Volcano Date of eruption Number killed Cause of death Mt. Tambora, Indonesia April 5, 1815 92,000...

Science

Mount St. Helens, located in southwestern Washington state in the Cascade mountain range, erupted on May 18, 1980. Sixty-one people died as a result of the eruption. This was the first known...

Science

About 10.4 percent of the world's land surface, or approximately 6,020,000 square miles (15,600,000 square kilometers), is glaciated. Glaciated means permanently covered with ice. That ice takes...

Science

A moraine is a land formation, such as mound or ridge, that was created by the movement of a glacier. Moraines are made of material that was deposited by a glacier, such as gravel, clay, or sand....

Science

About one-fifth of the Earth's land contains permafrost, an underground layer that remains frozen year-round. The permanently frozen layer may be bedrock, sod, ice, sand, gravel, or any other type...

Science

The ice that covers Antarctica reaches a maximum thickness of 15,700 feet (4,785 meters), nearly 3 miles. This is about ten times taller than the Sears Tower in Chicago, the tallest building in the...

Science

Historians are unsure who first set foot on Antarctica. Antarctica is the fifth largest continent, covering 10 percent of the Earth's surface with its area of 5.4 million square miles (14 million...

Science

Throughout Earth's history, there have been times when conditions have been alternately warmer and colder than they are today. There have also been several periods, called ice ages, during which...

Science

If all the ice in the world were melted, some 23 million cubic kilometers in all, the oceans would rise 1.7 percent or about 180 feet (60 meters). If the ocean levels were to rise to this degree,...

Science

Born in Scotland, the American William Maclure (1763-1840) is considered the founder of geology in the United States. Geology is the science concerned with the structure, origin, and history of the...

Science

A meridian is an imaginary circle that runs in a north-south direction around the Earth, connecting the North Pole and the South Pole. The word "meridian" is Latin for "midday" or "noon." When it...

Science

The Mercator projection is a technique used by cartographers (mapmakers) to transfer the spherical properties of the Earth to the flat surface of a map. It was created by Flemish cartographer...

Science

The compass needle would be attracted by the ground and point straight down. Source: Science and Technology Illustrated, vol. 7, p. 791.

Science

Foucault's pendulum was an instrument devised by French physicist (a scientist who studies matter and energy and the interactions between the two) Jean Bernard Leon Foucault (1819-1868) in 1851 to...

Science

Benjamin Franklin (1706-1790) first mapped the Gulf Stream in 1770. Franklin, who was a diplomat, made regular sea voyages between America and France. He noticed that the boat ride took longer from...

Science

No. Since 1958 the United States has been consuming more energy than it has been producing. Imported energy makes up the difference. In 1996, the United States produced 72.610 quadrillion BTUs of...

Science

For every Fahrenheit the inside temperature is increased, the energy needed for air conditioning is reduced by 3 percent. If all consumers raised the settings on their air conditioners by 6...

Science

What country consumes the most oil per person? (Surprise: it isn't the U.S.) Which one produces the most electricity from nuclear power? (No, it isn't France.) Countries with the highest...

Science

An average person uses about 123 gallons (466 liters) of water daily. Some individual household activities and the amount of water they consume are listed below: Activity Water used...

Science

"Cooling degree day" is a unit used to estimate the energy needed to cool a building. One unit is given for each degree Fahrenheit above the daily mean (average) temperature when the mean...

Science

By some accounts, the energy saved by recycling one aluminum can equals the amount of energy it takes to run a TV set for four hours. This is the energy equivalent of 0.5 gallon (1.9 liters) of...

Science

One 18-watt fluorescent bulb provides the light of a 75-watt incandescent bulb and lasts ten times as long. (A fluorescent light is tubular and its shine is produced by a chemical reaction; an...

Science

Tests have shown that a 5° Fahrenheit reduction in the home thermostat setting for approximately eight hours will save up to 10 percent in fuel costs during that period. Source: Dalley, Robert...

Science

Coal, oil, and natural gas are composed of fossils—that is, the remains of organisms that lived as long ago as 500 million years. Oil and gas originated as organisms in the oceans, such as...

Science

Early in the twentieth century, engineers developed the concept of heating degree days as a useful index of heating fuel requirements. They found that when the daily mean (average) temperature is...

Science

Coal was formed from the remains of plants that have been buried in the Earth for millions of years. The dead plants were first converted into peat, a highly organic soil, which was then buried....

Science

There are four types of coal, each of which are produced by pressure, temperature, and chemical processes that occur over long periods of time. The early stages of coal formation yield lignite, a...

Science

"Miner's canary" refers to the birds once used by miners to test the purity of the air in the mines. At least three birds would be taken underground by a group of miners. If any one bird showed...

Science

There are two basic types of underground mining methods: the first is called "room and pillar" and the second is called "longwall." In room and pillar mines, coal is removed by cutting rooms, or...

Science

The first oil well in the United States was the Drake well at Titusville, Pennsylvania. It was completed on August 28, 1859 (some sources list the date as August 27). The well was owned by Edwin L....

Science

Tetraethyl lead (a colorless, oily, poisonous liquid), commonly called "lead," was used as a gasoline additive for automobiles made between the mid-1940s and the end of the 1970s. There were...

Science

The first service station (or garage) was opened in Bordeaux, France, in December 1895 by A. Barol. It provided overnight parking and repair service, and sold motor oil and "motor spirit" (fuel)....

Science

The main components of motor vehicle exhaust are nitrogen, carbon dioxide, and water. Smaller amounts of nitrogen oxides, carbon monoxide, hydrocarbons, aldehydes, and other products of incomplete...

Science

Gasohol is a mixture of 90 percent unleaded gasoline and 10 percent ethyl alcohol (ethanol). Its performance as a motor vehicle fuel is comparable to that of 100 percent unleaded gasoline, with the...

Science

Most automobiles get about 28 percent more miles per gallon of fuel at 50 miles (80.5 kilometers) per hour than at 70 miles (112 kilometers) per hour. Likewise, gas mileage is about 21 percent...

Science

Because the emissions produced by the burning of gasoline are a major source of air pollution, alternatives to gasoline are currently being developed. None of the alternatives (listed below)...

Science

Alternative energy is a general term that includes sources of energy other than those that are most commonly used in society. Coal, oil, and natural gas—and nuclear and hydroelectric power to a...

Science

Geothermal energy is heat contained beneath the Earth's crust and brought to the surface in the form of steam or hot water. The five main sources of geothermal energy are: steam fields below the...

Science

Passive solar energy systems use the architectural design, natural materials, or absorptive structures of a building as an energy-saving system. The building itself serves as a solar collector and...

Science

Biomass is energy derived from plant or plant products. Plants are producers and are capable of converting solar energy into chemical energy. When combusted, carbon dioxide is released, which adds...

Science

Nuclear energy is energy derived from a type of nuclear reaction called fission. Fission occurs when neutrons strike and split the nuclei of certain isotopes of uranium, for instance uranium-235...

Science

As of 1994, 432 nuclear reactors were operational, with 48 more under construction. Country Number of Units Argentina 2 Belgium 7 Brazil 1 Bulgaria 6...

Science

Nuclear fusion is taking two atom and combining them in to one atom, while nuclear fission takes one atom and splits it to one atom.

Science

Norman C. Rasmussen of the Massachusetts Institute of Technology (MIT) conducted a study of nuclear reactor safety for the United States Atomic Energy Commission in the early 1970s. (A nuclear...

Science

A meltdown is an accident in a nuclear reactor (any device used for controlling the release of nuclear power so that it can be used for constructive purposes) in which the fuel core melts,...

Science

The expression "China Syndrome" was first coined during a discussion of the potential consequences of a nuclear reactor (any device used for controlling the release of nuclear power so that it can...

Science

Nuclear power was once viewed as a promising solution to the United States' energy crisis. However, a series of accidents has soured that promise. Varying amounts of radiation have been released in...

Science

The Chernobyl nuclear power plant in Ukraine (part of the former Soviet Union) is the site of the worst nuclear power accident in history. Human error and design features (such as the use of...