eNotes Homework Help is a way for educators to help students understand their school work. Our experts are here to answer your toughest academic questions! Once it's posted to our site, your question could help thousands of other students.
Popular Titles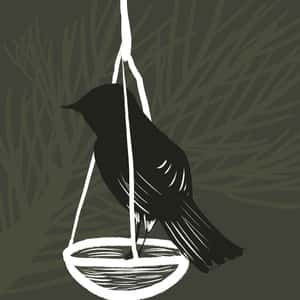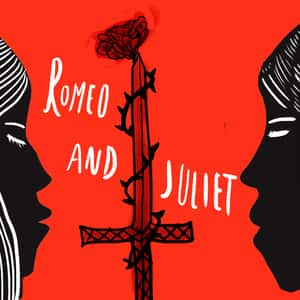 Showing
Religion

Christians view marriage like the relationship between Jesus and the church or his followers. Jesus is the bridegroom and his followers are the bride. Thus, images of protection and wisdom follow...

Religion

It just depends on what you expect in a relationship. If you expect that things will be 50-50, that's your opinion, but you should probably realize that if your man is a serious born-again...

Religion

The answer to this question is really a matter of an individual's personal, spiritual beliefs. Many Christians feel as if salvation (or the lack thereof) is the key to an eternity in heaven or...

Religion

It sort of depends on the circumstances, doesn't it? If someone goes in to the church in the middle of a service and asks this question, they probably ought to be kicked out. That is not the time...

Religion

I think that there are two possible answers for this. You can call Christians who engage in speaking in tongues and other such activities "Pentacostal" or, more broadly, you can call them...

Religion

This is a good question. Let me start with grace. A good definition of grace is unmerited favor or undeserved favor. It is also one of the foundational words and concepts of Christianity. It is the...

Religion

Personally, I do not see how ethics and religion can possibly be separated, especially for people who believe in religion. After all, most religions have an aspect of ethics to them. They are...

Religion

Jesus was crucified at a place called Golgotha, or "the place of a skull." After his death, he was buried in a tomb belonging to Joseph of Arimithea. Golgotha is just outside the city gates of...

Religion

This is a question probably impossible to answer in its general form. It is unlikely that all wars in recorded human history have been caused solely by religion, but it is also the case that there...

Religion

Not precisely. First the Apostle's creed is also accepted by all Christian denominations. Second, there are several groups that broke off from the main body of the church because they did not...

Religion

It is not clear whether you are referring to the actual passion of Christ or if you are asking about a reflection after watching the movie "The Passion of the Christ." Either way, as a Catholic,...

Religion

The first required characteristic of the Brahmin caste is that there be inherited, genetic blood-relation, as Brahminism is a subset of a tribal (hereditary) lineage. Brahmins originated in the...

Religion

My main thought here is that people have different ideas based on what values and faith they hold. Clearly, in your case, if you have a religious faith it is something that you see as direct...

Religion

Where are you talking about? In the United States, Christianity is most clearly the dominant religion. The vast majority of Americans who have any religion are Christian. In the world as a whole,...

Religion

If you use the term "religious tradition" to refer to the ethical beliefs of a religious group, then religious traditions can contribute to social transformations by pushing a society to conform...

Religion

In this passage, St. Paul is preaching concerning the virtue of humility. He begins by describing Jesus as equal with God. When Jesus was incarnate as man, he did not take the form of a king or...

Religion

There are some other key differences in addition to and more specifically than those listed above. 1) Jews believe that Abraham was the last prophet sent by God, and that The Prophet will come...

Religion

This question is impossible to answer with much certainty. Archaeologists and anthropologists point to intentional and ritualized burial as one of the hallmarks of some sort of religious belief,...

Religion

I don't think that there was much written about the devil tempting Jesus in the garden at Gethsemane. I think that most of the accounts of this moment involve Jesus, the apostles, and prophets of...

Religion

Islam is based upon the visions of the prophet Mohammad, who was told by the angel Jabreel (Gabriel): There was only one God, "Allah," who ruled the universe. Idolatry and the recognition of other...

Religion

At the beginning of I Corinthians 14, Paul states in several different ways that speaking in tongues is primarily a self-pleasing act. In verse 2, Paul describes speaking in an unknown tongue as...

Religion

It seems like that just depends on your interpretation of the Bible and on what you believe. So it's just a matter of faith. My feeling is that the best way to figure this out is to go to the...

Religion

This would be better as a discussion question because there are so many possible ways to think about this. My answer comes in two parts. First, religion encourages people to think that they are...

Religion

The term social cohesion refers to those things which hold a society together. A society can cohere due to things like shared ethnicity, for example. Religious traditions can also help to tie a...

Religion

If you are asking why non-Christians celebrate Christmas, I would argue two things: 1. Christmas has become quite secular. Santa Claus is not really any kind of religious figure anymore, snowmen...

Religion

I want to echo other editors here is expressing my belief that the existence of God has to be a matter of faith for the individual and that this is what God himself wants. If it were obvious that,...

Religion

For a correct statement of fact, Jonathan Edwards is hardly Puritan, in fact it is perhaps the perfect antithesis of Puritan belief. Puritans, as strict Calvinists, believed that God determined...

Religion

The major argument against assisted suicide (or any kind of suicide, for that matter) from the Christian perspective is that suicide takes a decision that should be made only by God and allows...

Religion

Great idea to pose this to the many people connected to Enotes! I imagine this question will be moved to the "discussion" forum and I hope you get a variety of answers, but I'd be happy to supply...

Religion

Well, seeing as how religion is a belief system, I can't see how it could be instinctual. Perhaps there is something in human nature that drives us to seek out answers to the universal questions...

Religion

My first suggestion to you is to move away from the purely faith-based paradigms and move onto the practice of the scientific method/process. This is why: 1. No researcher can possibly find an...

Religion

Yes, the Amish use child labor extensively after the eighth grade. Traditionally, the Amish forbids formal education past the eighth grade, when the teens then enter an apprenticeship program. The...

Religion

I would argue that the main thing that many Americans find attractive about Buddhism is its focus on the renunciation of desire. America today is such a materialistic society that this aspect of...

Religion

There is no way we can possibly know this. If we could know for sure, wouldn't we all follow the religion that God sent us? All religion is inherently subjective. It is completely a matter of...

Religion

So many of the great religions and isms of the world had great founding fathers and mothers. Christianity had Jesus Christ. Islam had Mohammed. Buddhism had Buddha. Confucianism had Confucius....

Religion

The Dogmatic Constitution on Divine Revelation is a Vatican II document, published in 1965 by the Catholic Church. It states that God has revealed Himself to humankind. Even though God is mystery,...

Religion

Of course such stories can be treated as myths. Many stories, at least from the Christian Bible, can easily be seen as myths rather than as factual descriptions of what actually happened. For...

Religion

I'll focus on the idea of religious studies. I would love to see a religious studies curriculum offered as an elective in public high schools. I think it would be a valuable addition to a...

Religion

The reality of Aurobindo's work is to help raise awareness to the idea of how vague and imprecise the term "civilized" actually is. According to Aurobindo's work, the notion of India, as a nation...

Religion

How about the disadvantages of post-secondary education, from a religious standpoint? I'm thinking of the secularization of higher education, with the driving force of Darwinism, for example, and...

Religion

I certainly think that there is some validity to the statement. Yet, I would qualify it to a great extent. Obedience to parents is a powerful concept if it is one that has been proven worthy. If...

Religion

The possible answers for this question are endless. Here are a few that come immediately to mind... People seek something higher than themselves. They want something to believe in, to model or...

Religion

If you are operating out of a textbook or some type of class instruction, I would turn to that first. This might involve defining the term in a more concrete way, and the manner in which you...

Religion

A religion which leads you to perfection. I don't know... I feel like this would be a religion of constant disappointment. It sounds like, from your question, you are asking us to choose from...

Religion

There are a number of ways to answer this. First, most religions believe that we do not actually die at the end, at least not permanently. In these beliefs, we live forever with God. Since mortal...

Religion

I think that the poem reflects much in way of Hindu beliefs regarding the forces of the divine. The fact that the poem exalts the Goddess of the Night reflects how Hinduism's pantheism attributes...

Religion

It might be a bit difficult to find exact articles on Buddhism and child labor because the nature of it is so antithetical to Buddhist teachings. It seems to me the stress on compassion as a...

Religion

Questions don't come much bigger than this, do they? I personally don't have complete faith that there is an afterlife. When I try to reason about it, I can't. It makes no sense to me that there...

Religion

Christian fundamentalists believe that certain foundational principles are "fundamental" to the Christian faith. These principles include: the Bible is the inerrant word of God; the virgin...

Religion

I think it would be presumptuous for anyone to say that Jesus would be on their side of the political spectrum. Assuming that Jesus was the Son of God, his concerns and his understanding would be...