eNotes Homework Help is a way for educators to help students understand their school work. Our experts are here to answer your toughest academic questions! Once it's posted to our site, your question could help thousands of other students.
Popular Titles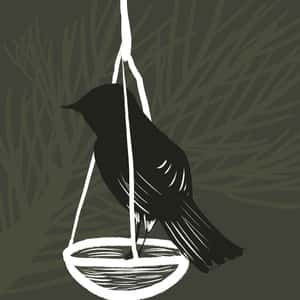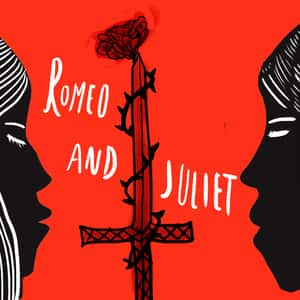 Showing
Arts

A woman tries to buy her way up the stairway to heaven. In the beginning of the song, Robert Plant sings of a "lady" who apparently is wealthy as she has "hedgerows" and other things. She seems...

Arts

www.metacafe.com/watch/yt-Gg0PjOPCngQ/roy_orbison_only_the_lonely_no_sunglasses_rare/The website above puports to show video of Mr. Orbison without glasses. This website...

Arts

Your question more properly should be "what constitutes art?" There should be little discussion about works of art being censored; universally they are considered appropriate for display. Works...

Arts

This was a type of show that included white people dressing up as black people and making fun of black people. Minstrel shows were quite popular in the time after the Civil War and lasting up into...

Arts

Without knowing the specifics of your assignment, I am not sure how to answer.I can suggest (as a starting point), you read the works of Joseph Campbell. He wrote extensively on the role of myth in...

Arts

Graffiti was never a serious problem before the invention of canned spray paint. Painting pictures and lettering on other people's buildings is a crime, and there can be little doubt that most the...

Arts

I don't think there's any rhyme or reason to it. It's probably partly what you get exposed to when you're young. And it's probably also partly what you tell yourself you should like -- what sort...

Arts

Van Gogh had no children of his own. However, in 1882, after he had to leave his home in Etten, he moved to The Hague and lived in a small studio with a prostitute named Sien Hoornik. She already...

Arts

Whenever one writes about a literary work, one should employ what is called the "Literary Present." That is, one writes in the present tense, basic form. This use of the present tense is...

Arts

One of the artists that I use with my students to find figurative language is Pink Floyd. Specifically the song "Time" uses a variety of metaphors and extended metaphors to make a point. These...

Arts

"Connotation" means that the work of art inspires or brings about a reaction in the viewer/listener/reader of an association or relationship (emotional or otherwise) to something outside the work...

Arts

Ideology can be defined as a set of beliefs of a large group of people; these beliefs are widely shared and rarely questioned. Perhaps the single most important theorist to reflect on ideology is...

Arts

If you have access to pictures of Vincent Van Gogh's paintings and those of Claude Monet and Pissarro, especially, you will easily see differneces between Post-Impressionism and Impressionism. In...

Arts

Perhaps Shakespeare gave the best advice on what is good or bad as Hamlet tells his former friends Rosencrantz and Guildenstein, ...for there is nothing either good or bad, but thinking makes it...

Arts

You can use the same criteria for a novel, play or short story and apply it when evaluating a film. Such aspects as setting, characters, plot or intrigue, symbolism and themes all need to be...

Arts

When explaining a painting it is important to examine the following. Start out with a brief history of the artist and why he painted it. Describe what was going on in his life to create the...

Arts

When the United States first came into existence as a nation, it was overwhelming a population of farmers. The Founding Fathers could conceive of little else at the time, as Jefferson believed we...

Arts

This is a good question. There are many purposes of art. Let me mention a few of them. First, art can be a powerful means to express deep truths. This can cause a society to rethink things and...

Arts

I've always been a big Beatles fan, and particularly the songs of George Harrison. One of my favorites is "While My Guitar Gently Weeps." It's a GREAT title, and the lyrics are simple, but...

Arts

The phrase originally was French -- l'art pour l'art --used to justify the artist's pursuit as a legitimate human activity, in contrast to the pursuit of worldly goods or fame, etc. The...

Arts

One trend in the industry is the move away from CD's and "physical" music. So much more is being sold as downloads now, and copyright is almost impossible to enforce, and the artist is getting a...

Arts

The Renaissance took place in the fourteen through sixteenth centuries. It was a time of incredible development in the arts. We see great advancements in painting, sculpting, and architecture, to...

Arts

The basic framework for ordering music through time is meter. Music is divided by vetical bar lines into measures, each measure having the same number of beats. For example, in 6/8 time, there are...

Arts

The term you are looking for here is "groundlings." The groundlings were the poorest people, such as apprentices, who could afford to go to the theater. They could not afford to pay for seats, so...

Arts

Gimenez wrote a paper on style and register in 2000 but it was only based on the study of 63 email messages. You can read the abstract at the ScienceDirect link below. While I don't always trust...

Arts

For me, they do not affect my life at all. I do not care to pay the amount of money that is required to go to the movies and so I don't watch them. When I do happen to see a movie, I don't tend...

Arts

"Roman Art" is a very broad term, and certainly the Romans were heavily influenced by Greek art as well as Etruscan art (which was also influenced by Greek art). Perhaps the greatest difference...

Arts

I don't think so. I believe the artist sees something that moves his spirit to record for others a vision they might not see for themselves. Of course, some paint for money and fame, but many...

Arts

As you have figured out, a commemorative speech honors a person or event. It is often given on the anniversary of the event (such as Lincoln's Gettysburg Address speech) or sometimes at an event...

Arts

When you have a big task, make it small. Don't talk about the whole movie at once; see how it is made up of parts that unfold chronologically. You may not know this, but almost full-length movies...

Arts

Well, Michael Moore's films are a good place to start, and if you're looking for bias, then Fahrenheit 9/11 is probably his most slanted work. Moore was no fan of the Bush Administration, and the...

Arts

One actor that immediately comes to mind is the Welshman Richard Burton, who was married to Elizabeth Taylor several times. Burton was nominated for seven Oscars during his long career (without...

Arts

I know this may sound like Harry Potter mania, but I really do think Daniel Radcliffe has grown into quite an interesting, competent actor. His turn in Equus was critically acclaimed, and I think...

Arts

On April 25, 1874, Louis Leroy, a landscape painter know for the lampoons that he published regularly in satirical newspapers and incorrectly credited with inventing the term "impressionist" helped...

Arts

According to wikipedia, One Direction is quite the breakout band. They won a number of awards in 2011. They also won everything they were nominated for. Here is a link:...

Arts

The melody Ave Marina Virgo Serena is what they call a "motet for 4 steps" or a piece of melody that has a lot of different movements and instruments within playin at the same time, broken into...

Arts

Raffaello Sanzio is the artist who is better known simply as Raphael. He lived from 1483 to 1520 in Italy. He was buried in the Pantheon because he requested that he should be buried there. Of...

Arts

It's hard to offer ideas of a conclusion without knowing what your essay is specifically about. I Know that it is about flowers as symbols in the visual arts but it depends on context. For...

Arts

The importance of childhood in learning has only been fully appreciated very recently. Swiss education professional Jean Piaget extended our knowledge of the way children learn in such a profound...

Arts

The similarities in both of these paintings are readily seen in the composition and subject matter. The biggest difference may be in the use of color.Matisse's take on his subject matter is more...

Arts

This is clearly a very massive question. Whilst we can all agree that placing curbs on artistic freedom in the way that the Soviet Regime did during the Cold War was wrong, at the same time there...

Arts

Having worked under a number of bosses and management teams in my career and also having worked as a union official often in conflict with management figures, my opinion is that management is...

Arts

The impressionistic movement in painting is thought to have begun in 1869. Monet and Renoir had spent the summer together painting at "a suburban pleasure spot on the Seine, la Grenouillère." The...

Arts

Ferris' "The First Thanksgiving" helps to illuminate the mythology and commemoration of the Thanksgiving Holiday. The Wampanog Native Americans of Squanto and Somerset are seated in the foreground...

Arts

Stage fright (or glossophobia) is something that even superstar performers have learned to overcome. Barbra Streisand is one example. Streisand hated giving live performances and often eliminated...

Arts

Few painters consciously focused on painting bedrooms per se. However, you'll find many portrayals of bedrooms as part of several other themes, themes that often are painted. One is sleep,...

Piet Mondrian

Mondrian's art is definitely shaped by a strong appreciation for math, especially geometry and particular ratios. He expressed these his thoughts about the key role of ratios in shaping effective...

Arts

The first sentence you have sounds like it might have come from someone else's writing. If so, your teacher is asking you to paraphrase it (put it into your own words). Here's an idea: Johnny Cash...

Arts

No, McCoy is not the only voice you hear on the "Billionaire" track. In fact, Bruno Mars wrote most of the lyrics and instrumentals for "Billionaire" and performs the actual singing (not the...

Arts

How about something like this: On this beautiful occasion the moon is shining just for you. _____________, we have shared so much our lives with each other. I am so honored to be sharing this day...