eNotes Homework Help is a way for educators to help students understand their school work. Our experts are here to answer your toughest academic questions! Once it's posted to our site, your question could help thousands of other students.
Popular Titles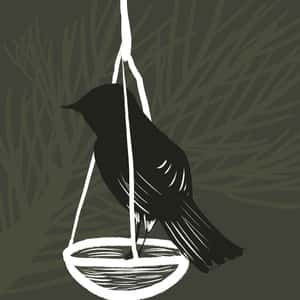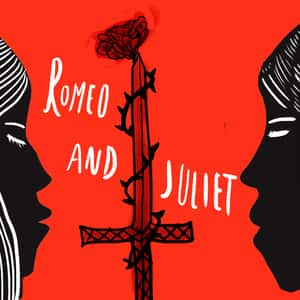 Showing
in World War II
World War II

World War II was a total war in the sense that the countries involved employed all their resources in order to help the war effort. Just as this war spread over a greater geographical extent than...

History

In answering this question, we must first realize that Jews in Germany (and in Europe more generally) were not a monolithic group that all had the same opinions. There would have been various...

History

I will answer questions # 1 and 4 here because they are related to one another. In general, the Allies won the war in both theaters largely because they had more industrial capacity and larger...

History

The answer to this would be substantially different if you are asking about the impact of World War II as a whole than if you are asking about the economy during the years 1941 to 1945. In other...

History

In order to answer this question, we must first think about the meaning of the term "popular party." I would say that a party is "popular" if it can win a lot of votes from people in free...

History

While there is no way to know for certain which of these events was more important, I do generally tend to agree that the Reichstag Fire was more important than the Enabling Act simply because (in...

History

There are at least three ways in which World War II helped to lead to the Civil Rights Movement. First, the rhetoric of America's involvement in WWII helped to make it seem more important to give...

World War II

During World War II all servicemen were required to wear their uniforms at all times. Soldiers, sailors, and marines were very conspicuous in the cities. Now almost all of them wear civvies, so you...

History

I agree almost completely with this statement. The vast resources of the Allied powers, and of the US and the Soviet Union in particular, were the most important factor in allowing them to win the...

World War II

Treaties between countries are typically things that countries adhere to only for as long as it is convenient to them. This is true for many countries today and it was particularly true of Nazi...

History

The answer to this depends on which sets of allies you are asking about. Some of the Allied Powers had good relations with one another while others did not. In general, the relationship between...

History

First of all, it may be of interest to point out that this cartoon was clearly drawn by Dr. Seuss, who drew a lot of political cartoons around this time. This cartoon clearly is opposed to the...

History

The answer to this would have been different for different groups of Germans at different times. Overall, it is very hard to say that any Germans benefited much from Nazi rule. Especially before...

History

In sociology, there is the concept of socialization. This is the process by which the young people of a society are taught how they are expected to behave in that society. As a society socializes...

History

The short answer to this is that the Nazis' economic policies caused the German economy to become healthier, at least in the short term. Because Germany had been experiencing such severe...

History

The Enabling Law was passed in March of 1933. This was a very important factor that allowed the Nazis to remain in power. It did so because it allowed Hitler to rule by decree. After the...

World War II

While there were two atomic bombs dropped on Japan at the end of World War II, I will assume that you are asking about the first one in this question. That is the bomb that was dropped on...

History

I think that more rights are experienced today than people had in 1940. At the time, women were not experiencing the level of social and economic rights that they enjoy today. There were many...

History

While it is not true that all Austrians welcomed the Anschluss, many did. The main reason for this was that many Austrians were happy to be part of Germany. Let us look at two reasons why this...

History

Although many organizations were created after World War II (particularly depending on how far past the end of the war we are talking about), I believe that the three most important were the United...

World War II

The Potsdam Conference was the last of the three conferences that were held in which the "Big Three" leaders of the main Allied powers met during World War II. This conference was held in...

World War II

Basically, the main thing that can be said about Hitler and the Nazi Party in the late stages of World War II is that they were both more or less falling apart. It was clear that the war was going...

World War II

There are two major issues that came about regarding the Japanese surrender. One arose on the Japanese side and the other arose on the American side. On the American side of the debate was the...

History

The Battle of Okinawa set up the final acts of the war in two main ways. First, there was the fact that Okinawa was the last major island that lay between places that the US controlled and the...

World War II

There are those who would argue that this battle really was not significant in the grand scheme of the war. They would tend to argue that this was a battle that was undertaken not because it was...

World War II

I would certainly have supported the use of the atomic bomb if I had been an American living at the time of World War II. There would have been two reasons for this. First, we have to realize that...

World War II

I assume that you are asking about the crisis in Manchuria in the early 1930s. I will base my answer on this assumption. The crisis in Manchuria in the early 1930s happened because Japan wanted to...

World War II

Canadian military personnel were involved in a number of actions in World War II. There were important contributions made by Canadian naval personnel and Canadian ground troops. The Canadian navy...

History

In general, Italy did not play a very large role in the last two years or so of the war. Italy was not hugely important as a member of the Axis for much of the war at all. In fact, their main...

World War II

It is difficult to know this for sure. We cannot really know what causes a group of people to hate another group. We are left to try to make educated guesses or conjectures. One cause of Nazi...

World War II

The Allied success in the North African campaign had at least three important consequences. First, this was the first land action that the United States was involved in in the European Theater in...

History

The United States was mainly targeted by Japan, though its actions could have made it a target for Germany as well. Before Pearl Harbor, the United States was deeply involved in helping the...

History

The basic answer to this is "not very often." However, that is not to say that there were no women working in production. There were relatively large numbers of women in some types of...

World War II

First, I assume that you are not really asking about the Blitz. Instead, I think that you are asking about the German tactic of "blitzkrieg." The Blitz was the early German bombing campaign...

History

The most likely answer to this question is the GI Bill. This was the name that was given to two laws passed by Congress as the war was coming to an end. These laws were meant to provide economic...

World War II

One change was that the nature of the war dealt a serious (but not fatal) blow to American isolationism as a mainstream political view. American public opinion in the wake of the war was far more...

History

There were a number of ways in which "policies" connected to World War II affected minorities. There were also ways in which things that were not really policy also impacted those groups. Of...

World War II

The major reason why Great Britain and France did not do anything was that there was very little that they could do. When Germany attacked Poland, there was no plausible way for the Allies to...

History

The answer to this depends on what you mean by "absorb." There will be a different answer if you are talking about Germany taking a country over without fighting than there will be if you are...

World War II

The term "island hopping" is typically used with reference to World War II. Therefore, I have moved your question to that section and I will assume that you are asking about that war. The...

History

To the extent that Italy faced problems before World War II, they were problems of its own making. Put simply, Italy was not satisfied with its place in the world and how the Treaty of Versailles...

World War II

First, we have to understand that this is a subjective question. There is no objective way to determine what is or is not moral. Second, in order to answer this, we must in some way define what we...

World War II

I think that one thought provoking question that has to be asked regarding the bombing of Dresden was whether it was necessary. Germany was retreating in stages, the European theatre was tilting...

World War I

The Treaty of Versailles had a very strong impact on the history of the world. Its main impact was to bring about World War II. This was not the only impact of the treaty. The treaty did set up...

History

Japan attacked Pearl Harbor because it wanted to have an empire in East Asia and it feared that the United States would prevent that from happening. Japan had, at least since the Russo-Japanese War...

World War II

At the time that the decision to drop the bomb was actually made, there was very little discussion of the issue. Winston Churchill, for example, said later that it was just assumed that the bomb...

World War II

This is, of course, a matter of opinion. We can never hope to prove that the decision was the best possible. However, I would definitely argue that it was the best choice for the US. I would...

World War II

There were a number of steps taken by the various Axis powers to make themselves more powerful in the years before WWII. The most prominent of these were their military incursions into foreign...

History

The main way in which the peace settlement after World War I led to World War II was by making Germany feel a strong desire for revenge. The peace settlement also made Italy angry, but this was...

History

The major difference between the way Germany was treated after these two wars was that Germany was essentially punished and then left alone after WWI but was remade under supervision after WWII....