eNotes Homework Help is a way for educators to help students understand their school work. Our experts are here to answer your toughest academic questions! Once it's posted to our site, your question could help thousands of other students.
Popular Titles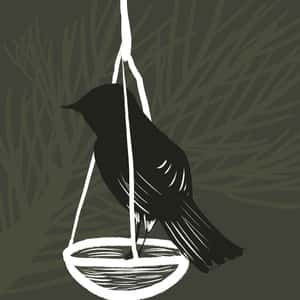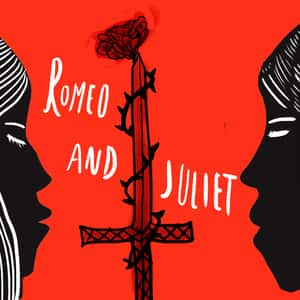 Showing
in William Shakespeare
William Shakespeare

Shakespeare's comedies (and some of his tragedies) feature an array of clowns and fools. Indeed, in some of the thinly plotted comedies, As You Like It for example, comic characters like Touchstone...

William Shakespeare

The vast majority of Shakespeare's plays are concerned with order and its restoration, and this is frequently expressed in parallels between the commonwealth (or nation), on the one hand, and...

William Shakespeare

While some of Shakespeare's plays (notably the four great tragedies of Hamlet, King Lear, Macbeth and Othello along with The Tempest of his romances) clearly stand out from the rest, their...

William Shakespeare

Shakespeare began his career in the London theater as an actor. We can be reasonably certain of this because a critic of his first play, Robert Greene, wrote a highly unfavorable review in which he...

William Shakespeare

Shakespeare (probably born a Catholic but converted to the Protestant Church of England during Elizabeth I's reign) was a Christian who presented a highly unattractive Jewish character in the...

William Shakespeare

Both Shylock and Aaron are dark-skinned, but there are two other characters in Shakespeare's works who are explicitly black. The more important one is Othello, a Moor, who is not-white but not...

William Shakespeare

In addition to the sprites and fairies that appear in some of the early comedies (Puck in A Midsummer Night's Dream) and in the later romances (Ariel in The Tempest), Shakespeare includes both...

William Shakespeare

From what we can gather, Shakespeare's audiences were extremely diverse in terms of their social standing. It is probable that nobles attended performances at the Swan and Globe theaters where they...

William Shakespeare

Shakespeare's only son was born at the end of January, 1585 and christened along with his twin sister Judith on 2 February, 1585. The birth of his twins is the last recorded fact about...

William Shakespeare

Circumstantial evidence strongly suggests that Shakespeare was forced to marry an older woman when he was eighteen years old. We can reasonably speculate that he shared the (male) opinion of women...

William Shakespeare

It is fairly well established that Shakespeare died on 23 April, 1616, his fifty-second birthday. From parish records we do know that he was buried three days later (exactly fifty-two years after...

William Shakespeare

Shakespeare's reputation as the greatest English-language writer stems from at least five dimensions of his collective work. The first of these is the sheer scope of his achievement. Over some...

William Shakespeare

From the available evidence, we know that Shakespeare was born on or about 23 April, 1564, that he had several sisters and at least one brother, that his mother, Mary Arden, was from the gentry...

William Shakespeare

We have firm evidence that Shakespeare was married in late 1582 to Anne Hathaway, that he was eighteen years old at the time, while she was twenty-six years old. We also know that the first of...

William Shakespeare

The "authorship debate" turns on the idea that some or perhaps even all of the plays that have been attributed to William Shakespeare were actually written by someone else. Because our knowledge of...

William Shakespeare

Some modern critics have argued that Shakespeare's depictions of evil rulers who are justly overthrown marked him as a progressive or even a radical who challenged the doctrine of the divine right...

William Shakespeare

Shakespeare lived in the Age of Humanism and shared its basic optimism and good will toward human nature. Here we note that the evil that takes place in Shakespeare's plays is usually the result of...

William Shakespeare

In many of the plays one or more characters ascribe the events that take place to the work of Fortune or Fate. In addition, the triumph or defeat of certain major characters, Antony, Cleopatra, and...

William Shakespeare

From time to time (and especially in our own age) it has been suggested that William Shakespeare was either gay or bisexual. Secondary (and flimsy) support for Shakespeare's homosexuality comes...

Romeo and Juliet

In analyzing a character, the reader should always look for inconsistencies. And, in Act IV, Juliet's behavior is inconsistent with her actions and words in earlier acts. For instance, in Act I...

William Shakespeare

Sonnet 30 by William Shakespeare has,at first sight, a generally melancholy air running through it. The sonnet speaks of loss and sorrow and has a mood of nostalgia for past things, people and...

William Shakespeare

The themes considered in Sonnet 65 by William Shakespeare are those to do with the passage of time. They include age, youth, decay, poetry and the idea of memorial. The poet seems heavily concerned...

William Shakespeare

This quote is from Act II, Scene 1 of As You Like It, and it is spoken by the Duke. He is saying that in their life of exile, away from any civilized places, they can learn the language of the...

William Shakespeare

Technically, we don't know the exact date of Shakespeare's birth in Stratford-on-Avon, because birth records were not kept in England in 1564; what we have is a christening date, or baptism...

William Shakespeare

William Shakespeare

Act one, scene one, of William Shakespeare's Julius Caesar contains two main characters (Flavius and Marullus) and several minor ones (although only a carpenter and cobbler are named and have...

Macbeth

Shakespeare's Macbeth (ca. 1606), like King Lear and parts of Cymbeline, seems to have been based in part on Raphael Holinshed's Chronicles of Englande, Scotlande, and Ireland (1577 and 1586)....

Sonnet 29

Sonnets break into sections, and the turning point in this sonnet is the line 10: "Haply I think on thee, and then my state…" After speaking of his moments of despair, envy, and depression...

William Shakespeare

Of course, there are many examples of treachery and tyranny in Act 4 of Shakespeare's Macbeth, but this response will focus on Act 4 Scene 2. During Scene 2, the audience learns that Macduff has...

William Shakespeare

This tragedy is confusing at first reading, because the drama lies not in the action but in the motives. Try starting by reading the summary and notes below, from enotes. This tragedy is...

William Shakespeare

Besides the normal jealousy of a minor contemporary, Greene objected to the general popularity of Elizabethan theatre as an art, seeing it as a common entertainment appealing to the baser instincts...

William Shakespeare

The works of William Shakespeare are voluminous, and include many of the most respected, and produced, plays in history. As voluminous as Shakespeare's work, however, are the academic and...

William Shakespeare

In an individual study ("you"?) of William Shakespeare and his works, there are many factors that contribute to the gleaning of comprehension, perspective and insight. Here are some ways to learn...

Preface to Shakespeare

Perhaps one of the best ways to analyze Johnson's Preface to Shakespeare (1765) is to trace Johnson's arguments that Shakespeare's plays stand "the test of time." Johnson, who was an Aristotelian...

A Midsummer Night's Dream

Love is a central question arising from Shakespeare's A Midsummer Night's Dream. Imagination, and therefore perception, is another focus of the play. Hippolyta is to marry Theseus, ruler of...

William Shakespeare

The list of authors inspired or influenced by the works of William Shakespeare could fill a volume the size of the collected works of Shakespeare. Arguably the most influential author in history,...

Hamlet

The brief appearance of Fortinbras (actually two are mentioned, father and son) lets us know only about his military and kingship aspirations, as he, the Crown Prince, is the immanent threat on...

Reference

The following list was taken from a post on the eNotes blog regarding the strange superstitions of the Elizabethan era, as recalled by a nobleman referred to only as "Sir Cecil" in a document he...

Reference

Order and harmony, in the Elizabethan era, existed on earth and in the heavens. Any earthly disruption would be evident through nature and violent storms would often accompany any disturbance in...

Macbeth

This scene (Act V, scene v) encapsulates many of the essential elements in Macbeth. It is an impending battle scene, from the standpoint of Dunsinane, Macbeth's castle. Macbeth begins the scene...

William Shakespeare

This question as worded is a little ambiguous, but the essence seems to be, "Is Shakespeare too complicated, too historically remote, too obtuse to be appreciated without extensive educational...

Hamlet

The thesis statement you write depends upon whether or not you believe that Hamlet, in Shakespeare's play by the same name, is in love with Ophelia or not. There is a great deal to consider. Is...

William Shakespeare

Of the many obvious differences – century, genre, etc. – the most important one was "people oriented" vs. "information oriented." But the similarity was their interest in lexicography...

As You Like It

Rosalind is an interesting character. Significantly, as a woman in a niece's position at court, she takes a secondary role to Celia who is the dominant one of the pair while at court. Once the...

Othello

Othello belies the whole concept of trust based on reputation as "honest, honest Iago" gets the better of everyone. He foreshadows his deadly scheming that is to come early in the play when he...

Othello

To consider the outcome and unfortunate end of the main characters in Othello, it is important to look at the themes, especially Othello's jealousy. All the characters have flaws; Desdemona is too...

William Shakespeare

You are right that Shakespeare uses nature in his play with some dramatic effects. That he does this should not be surprising, as the use of nature has been a part of literature for a very long...

As You Like It

One of Shakespeare's themes in As You Like It is the conflict between the natural world and natural man (the Forest of Arden and Orlando), on one hand, and the political world and corrupt man (the...

The Merchant of Venice

The Merchant of Venice explores the conflicting emotions within each of us as we strive to do the right thing but, when others do not do the same, it's very hard, (to use a biblical reference in...

Paradise Lost

When meaning is unclear, it is important to analyze a quotation in context with the rest of the text [I've inserted the whole contextual quote above]. You must ask questions like: Who is speaking?...