Homework Help
Better Students Ask More Questions.
You are asking a question in Wildgoose Lodge
If your question concerns another topic, please post it here
Showing All Questions in Wildgoose Lodge

Tips for Getting a Great Answer Fast
1. Ask one specific question. General questions or multiple questions are less likely to be answered.
2. Always include the title of your book, along with a chapter, act, scene, or problem number.
eNotes Educators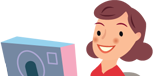 Are you a teacher or graduate student? We're looking for your expertise. Get paid to contribute on eNotes.
Learn More »