eNotes Homework Help is a way for educators to help students understand their school work. Our experts are here to answer your toughest academic questions! Once it's posted to our site, your question could help thousands of other students.
Popular Titles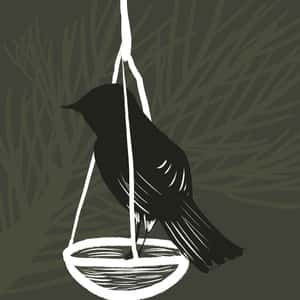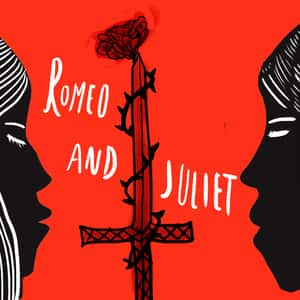 Showing
in Watership Down
Watership Down

Fiver is a small rabbit, a runt, that has visions that come true. They are often terrible and foretell misfortune for the rabbits of his warren. He is a seer in a traditional sense, and his older...

Watership Down

Fiver is a small and weak rabbit, mostly dependent on his older brother Hazel, and prone to fits of clairvoyance where he can predict some future events. As the book progresses, it becomes clear...

Watership Down

The rabbits are shown to live mostly in harmony with nature, since they are small prey animals and need to keep a low profile. As long as they avoid predators, they have happy lives, and do not...

Watership Down

Part 2 of Watership Down takes place during June, since the last mention of "May" as a month comes in Chapter 14: As they came up into the May morning... After this, the first concrete mention of...

Watership Down

All the rabbits that escape the warren before the humans gas it are male, and Hazel quickly realizes that without any female rabbits -- does -- they will not be able to start a new warren. It is...

Watership Down

One example in Part 2 comes when Fiver predicts that Kehaar, the seagull, will return with information about available female rabbits in the area: "He will return," said Fiver unhesitatingly. "And...

Watership Down

This quote comes from the narrator or the character of Frith and is said to Hazel. The full quote that is said to Hazel is as follows: All the world will be your enemy, Prince with a Thousand...

Watership Down

Clearly, this brilliant and compelling text is a loosely veiled allegory about the way that differences bring division and conflict into the world of humans, not just the world of rabbits. One key...

Watership Down

What is important to remember about this classic book is that it is an allegory that uses a community of rabbits to comment upon the community of humans and the many problems that emerge. So, when...

Watership Down

Literature is, of course, open to interpretation, so you may get some different answers depending on who you ask, but if I had to compare Watership Down to a Kipling work, I would compare it to The...

Watership Down

Each of the initial rabbits who leave the warren have specific skills to contribute. Fiver's original premonition leads them to escape the warren, which is gassed by humans, and he correctly...

Watership Down

They leave because Fiver has a dream in which the warren is covered in blood. He's something of a seer: able to witness some, but not all of the future. So, the others that leave take his dream...

Watership Down

I think the most obvious theme would be Human development impacts the natural world negatively, leading to the destruction of animal societies. Throughout the novel, humans are associated with the...

Watership Down

Humans are responsible for the destruction of the natural world. Throughout the novel, humans are associated with the death of rabbits, whether by poison, construction, or cars. Crossing the road...

Watership Down

Rabbits do not entirely digest all of their food the first time it passes through their bodies. Some other herbivores have more than one stomach, in which the tough fibers of plants are ground up,...

Watership Down

The great hall of the warren becomes known as "The Honeycomb" because of the network of vertical roots that support the ceiling. These, in addition to a series of blocks of earth which are left...

Watership Down

Blackavar's mother had not been born an Efrafan; she had come from Nutley Copse, having been taken prisoner when Woundwort attacked the warren there. Subsequently, she had mated with an Efrafan...

Watership Down

This is such a great novel. I remember using this in my English class several years ago. Fiver told Hazel that something terrible was going to happen to their warren. Captain Holly was the head...

Watership Down

Isn't this a great book? I loved this book and the movie. I would say a very important part of chapter six is "The Story of The Blessings of El-Ahrairah." Long ago, the great Frith made the...

Watership Down

General Woundwart appears as an archetypal "dictator" figure. This generalization of the archetype allows the character to draw comparisons to any historical dictator. Comparisons have been drawn...

Watership Down

Bigwig meets Woundwort for the first time in Chapter 34. He claims to Woundwort that he wanted to join Efrafa.

Watership Down

Each epigraph (short quote before a chapter) in the novel is related in some way to the themes of the story in that chapter; they shed light on the ideas which will be presented and add depth to...

Watership Down

The link referenced below has a "Lapine Glossary" that goes with Watership Down. It appears to be the same as the one in my copy of the book.

Watership Down

Hyzenthlay describes her visions to Bigwig in Chapter 35. She sees visions of a dog snapping a rope and a rabbit riding in a hrududu.

Watership Down

The excerpts at the beginning of each chapter serve many purposes. The first is to show that the author, Richard Adams, is a widely educated writer since the epigraphs are taken from major works in...

Watership Down

Bigwig squeals, "The wire!" as he lies exhausted after his battle with Woundwort.  Semi-conscious, he hears the voice of Fiver saying, "You are closer to death than I"...

Watership Down

That quote is part of a larger story, which is below. It is part of the mythology of why the rabbits are hunted by so many animals. "Long ago, the great Frith made the world. He made all the...

Watership Down

You can find a summary, character analysis and other information in the Watership Down pages at eNotes. Just follow the link below! As for individual chapter summaries/analysis, please post a...