eNotes Homework Help is a way for educators to help students understand their school work. Our experts are here to answer your toughest academic questions! Once it's posted to our site, your question could help thousands of other students.
Popular Titles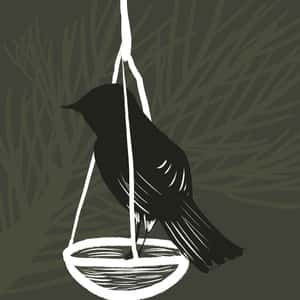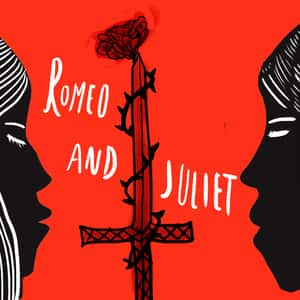 Showing
in Things Fall Apart
Things Fall Apart

I think that the critical portion of the question is the last part. I am not sure that Achebe is able to fully voice his support for either side. It is evident that he believes that the imposition...

Things Fall Apart

The word progress is a very interesting word that needs to be explored in terms of colonialism and this novel. Progress is of course the mantra and the creed of colonialism, and was used to justify...

Things Fall Apart

The title of Things Fall Apart was taken from "The Second Coming," an apocalyptic poem by twentieth century Irish poet William Butler Yeats. Chinebe uses the quote from the poem containing the...

Things Fall Apart

Ezinma is the daughter of Ekwefi and Okonkwo in the novel Things Fall Apart. She is highly important to both her parents. For her mother, she is her only living offspring and therefore the most...

Things Fall Apart

It may be that you are confusing the idea of suspicion with the concept of acquiescence. The leaders of Umuofia are intelligent, alert and perceptive. They know precisely what is going on around...

Things Fall Apart

Okonwko was exiled because his gun exploded at a funeral ceremony, killing the sixteen-year old son of Ezeudu (the man whose funeral occasioned the ritual.) Even though the young man's death was...

Things Fall Apart

Ikemenfuna is a boy who was gifted to as a way to make peace after a young girl from the village was killed. He lives in Okonkwo's home, and fills the gaps that his own son, Nwoye, cannot. He...

Things Fall Apart

Ikemefuna is paid to Okonkwo from a rival village as punishment. Quickly, Ikemefuna becomes the type of son the ambitious and hardworking Okonkwo always expected but never saw in his own son Nwoye....

Things Fall Apart

Things Fall Apart is set during the height of European colonization. England is the colonizer relevant to the village of Umuofia. During colonization, England has outlawed the slave trade....

Things Fall Apart

Calling Things Fall Apart a "story" is a fitting characterization because it is told in the style of a third person narrator with little dialogue, giving it a story-telling feel. The third person...

Things Fall Apart

This text is an excellent exploration of what the real impact of colonialism was in so many parts of the globe. Achebe in this text explores how British imperialism and the endeavours of Christian...

Things Fall Apart

Unoka dies of old age and sickness from swelling bowels, and symbolically of complacency. The beginning of the book mentions that Unoka has died. In his day he was lazy and improvident and was...

Things Fall Apart

In Things Fall Apart, Okonkwo is one of the main characters who lives in the tribe known as Umuofia. He is a strong man who wins fame for his wrestling prowess. Okonkwo works hard. He has...

Things Fall Apart

Static characters end with the same inner traits and world view as they begin the story with. In other words, whatever they go through or experience, whatever tragedies or adventures they have, the...

Things Fall Apart

In Achebe's novel Things Fall Apart, the author writes about a time when tribal traditions clash with change. Achebe develops the main character Okonkwo through the conflict he faces throughout the...

Things Fall Apart

Although it is clear that Okonkwo is a character with several failings, it is also self-evident that he possesses considerable strengths within himself. He can be said to represent the...

Things Fall Apart

Nwoye has a difficult relationship with his father Okonkwo because he does not conform to Okonkwo's rigid definition of masculinity. Okokwo equates bravery with rash, violent behavior. He conceals...

Things Fall Apart

In Things Fall Apart, Okonkwo represents the best part of the tribal values in various ways. At the same time, he represents the worst part of tribal life according to what the tribe values. Truly,...

Things Fall Apart

Through Achebe's characterization of Okonkwo, he has rendered a vision of human struggles. His vision is one in which there is ultimate purpose. The issues that Okonkwo wrestles with are ones in...

Things Fall Apart

It is clear from Achebe's presentation of Okonkwo and his people that the Ibo have their own very rich system of society that gives testament to a diverse and structured culture that has its own...

Things Fall Apart

This question highlights the way that this novel not only is a gripping read in terms of plot, characterisation and themes, but also how it is so engaging in terms of its presentation of a culture...

Things Fall Apart

White men are first mentioned in this story in Chapter Fifteen, when Okonkwo is in his second year of exile. Obierika brings him news of a neighbouring tribe where white men have arrived, and, as a...

Things Fall Apart

The point that Obierika is trying to make to Okonkwo is that being strong doesn't equate to being mean and tyranical. He's trying to show that there are many ways in which a person can show strength.

Things Fall Apart

Things fall apart on two levels. Okonkwo is becoming more and more alienated from his community. His relationship with his wives are strained. His farm is failing. His status in the communiy is...

Things Fall Apart

It is in Chapter Two that Okonkwo's character is further explored, and in particular how his anger and rage is a direct response to his fear of resembling his father, who was gentle and lazy....

Things Fall Apart

In Things Fall Apart, Okonkwo was once considered the greatest warrior alive. Things change and he commits suicide by the end of the story. It is a disgrace to commit suicide in his tribe. For all...

Things Fall Apart

Chapter Eighteen in this book describes the early life of the church in this tribe and its various trials and tribulations. Effectively, it gains a foothold through attracting those who are ignored...

Things Fall Apart

Don't resist change because it's futile to do so. A man who is driven by fear will make bad decisions. One who forgoes compassion limits their greatness.

Things Fall Apart

In chapter 7 of Things Fall Apart, Okonkwo kills Ikemefuna. Ikemefuna was given to Okonkwo's village to be sacrificed. Sacrificing ikemefuna would prevent war between these two neighboring clans....

Things Fall Apart

Even though Okonkwo loves Ikemefuna and in some ways thinks more highly of him than of his own son, Okonkwo participates in the death of Ikemefuna because it has been decreed by the oracle, and he...

Things Fall Apart

The fundamental conflict explored by Achebe in Things Fall Apart is that of tradition versus change. The changes that take place among the Ibo people after the arrival of Christian missionaries...

Things Fall Apart

Most reader of Things Fall Apart would agree that the Ibo people are more civilized that the white missionaries who arrive in their village. Throughout the whole novel, Achebe shows the Ibo people...

Things Fall Apart

It is certainly feasible that one could see Okonkwo's suicide as noble. At the root of Okonkwo's internal conflict was his resistance to change. His suicide is a direct result of this...

Things Fall Apart

One of the key issues raised in the novel, is the question of whether the Igbo people benefited from the Colonial experience or whether they were better off as they were, even though some of their...

Things Fall Apart

Igbo society is a patriarchal one - one in which the male takes precedence over the female. Hence in the social scale, Okwonko is superior to his wives. Even among the women there is a hierarchy,...

Things Fall Apart

This serves as a reference to the fact that, even though the society is decidedly misogynistic, the women are highly revered in Ibo culture. Two strong supports of this idea are their praying to...

Things Fall Apart

Achebe created the character of Ikemefuna to act as a foil to Nwoye's character and to highlight the unyielding nature of Okonkwo. Ikemefuna acts as a foil to Nowye's character in that he...

Things Fall Apart

Okonkwo's tragic flaw, is, as in classical literature, hubris or pride. He fears being viewed as weak or feminine (as his father was viewed), and this fear causes him to act rashly. His rash...

Things Fall Apart

I think that one of the most profound history- based lessons that can be taken from Achebe's work is the idea that change is an intrinsic part of human consciousness. Okonkwo struggles with...

Things Fall Apart

This is a good question, but I think that some level of clarification might be needed. I am not sure Yeats' poem is meant to be read in a Postcolonial light. I think that he is writing in a more...

Things Fall Apart

The locusts arrive at the village in Chapter 7 of this text, and are greeted with unequivocal joy and enthusiasm. The narrator reveals that the locusts have not come for many years, so only the...

Things Fall Apart

Chapter Seven makes it clear that the arrival of Ikemefuna into Okonkwo's household has been very positive for Nwoye. At the beginning of the novel, Nwoye is depicted as a rather feminine young boy...

Things Fall Apart

Okonkwo hates the white man. However, some Igbos are happy because even though the white man has brought a lunatic religion, he has also brought a trading store. The economy is booming due to the...

Things Fall Apart

The story of Chinua Achebe's novel Things Fall Apart takes place in the Nigerian village of Umuofia in the late 1880s, before missionaries and other outsiders have arrived. The Ibo clan practices...

Things Fall Apart

The religious beliefs in the novel are typical of Western Christianity; that it is a superior religion to that practiced by other cultures, and those other cultures should adopt it as their own. It...

Things Fall Apart

One of the biggest changes that the missionaries enact in Umuofia is the way in which they admit outcasts into the church and give them status, importance and identity. Such outcasts had been...

Things Fall Apart

In Things Fall Apart, Okonkwo changes from being a strong, confident warrior to a hopeless man who feels his tribe will not support his decision to make war against the white missionaries. In the...

Things Fall Apart

In Things Fall Apart, Okonkwo's youngest wife Ojiugo decides to have her hair braided during the Week of Peace. She decides to have her hair braided instead of cooking dinner. Okonkwo is furious...

Things Fall Apart

maybe: 1.a pass-time 2.he felt like to 3.he likes writing stories 4.improve literature in Africa

Things Fall Apart

Quite plainly, the coming of Christianity brought about a division in religion for the Igbo people. Pre-Colonial, they were a people united by their beliefs and traditions. Their religion revolved...