eNotes Homework Help is a way for educators to help students understand their school work. Our experts are here to answer your toughest academic questions! Once it's posted to our site, your question could help thousands of other students.
Popular Titles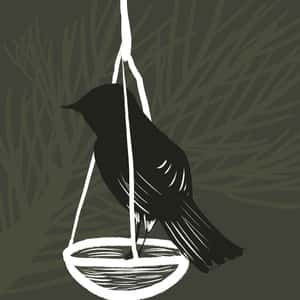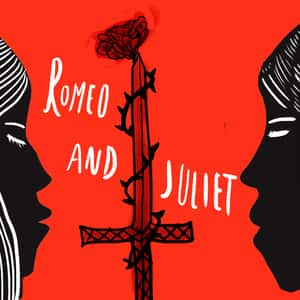 Showing
in Sophocles
Hesiod

Hesiod's Theogony concerns creation. More specifically, the title Theogony means birth of the divine, and Hesiod relays the creation myths concerning the birth of the gods. He describes the...

Oedipus Rex

The three Unities in Greek drama, as described in Aristotle's rules of poetry in The Poetics, are the Unities of Time, Place, and Action; here, the entire dramatic action of Oedipus takes place...

Oedipus Rex

I think that one of the most meaningful ways in which Sophocles maintains the audience's interest is through the development of Oedipus. As a main character, Oedipus holds the audience's...

Oedipus Rex

A character who is noble in nature but possessive of great pride, Oedipus, the king of Thebes, who has previously aided the people of his city by solving the riddle of the Sphinx, vows to discover...

Oedipus Rex

One of the main themes explored in Oedipus Rex, simply put, is the age-old question of what controls human destiny, fate (the gods) or our own personal choices (free will). In the play, the entire...

Antigone

While it is true that religion does not factor into Creon's initial governing decisions, by the end of the play, he relents and does govern through the gods' laws instead of just his own. Creon, as...

Oedipus Rex

In contrast to another writer of his time, Euripedes, Sophocles makes his Chorus an integral part of his drama. Certainly, the Chorus acts almost like a character as it comments on actions and even...

Oedipus Rex

Oedipus is a tragic hero. He is, perhaps, the quintessential tragic hero, fulfilling Aristotle's definition exactly. For Aristotle, a tragic hero possesses certain qualities. The hero is a person...

Oedipus Rex

The original question had to be edited down. I think that there are a couple of points to be made here. The first is that the role of Teiresias from the question has to be examined. I am not...

Oedipus Rex

Climax functions in a plot as the point of highest tension and is the point at which a character changes his point of view. In Sophocles's play, filled with hubris, Oedipus the king of Thebes, is,...

Oedipus Rex

The closing lines of Oedipus and the Chorus speak to the idea of a fall from grace and how the hopes of human beings can be to avoid pain and suffering, with a modicum of happiness. It is a far...

Oedipus Rex

The original question had to be edited down. Part of what makes Oedipus' characterization so powerful is that it shows the extremes within which human being operate. Oedipus recognizes himself...

Oedipus Rex

For Aristotle, Sophocles' writing of Oedipus' narrative fulfills much in way of the notions of tragedy that he outlines in Poetics. For Aristotle, great tragedy resides in the fulfillment of some...

Oedipus Rex

I tend to think that Oedipus' curiosity is linked to his hamartia, or tragic flaw, of pride. Oedipus' insistence on the truth is one in which he is able to fully demonstrate his own curiosity....

Antigone

The original question had to be edited down. I think that Sophocles' strength in Antigone is how the conflicts between characters embodied the fundamental notion of thematic development in the...

Oedipus Rex

I think that the Chorus' closing to Sophocles' drama helps to bring some level of comic resolution to a brutally tragic depiction of Oedipus. It is at this point in the drama when Oedipus has...

Oedipus Rex

I tend to think that this particular line captures much of the basic thematic significance of the drama. The hubris that is intrinsic to human consciousness is illuminated in this line. The...

Oedipus Rex

I think that one of the most significant elements of Oedipus' characterization. Oedipus is made clear to how the plague and sickness is suffocating his people in Thebes. Oedipus' reference to...

Antigone

The original question had to be clarified through editing. Ismene impacts the plot development of the drama primarily because she represents the fundamental stratification against which Antigone...

Antigone

I think that the statement speaks powerfully to the idea that Creon was fundamentally flawed in his demonstration of power in the drama. Creon's rule demonstrates how love does not rule in his...

Antigone

The Sentry's line is eerily reminiscent of Teiresias from Oedipus. The sentiment that the Sentry conveys is that the person in the position of power (the "right judge") makes a terribly ill-...

Antigone

I think that the primary meaning of Antigone's quote is to fully draw a line or division between she and her sister. At this point in the drama, Ismene has been apprehended by Creon, thinking that...

Antigone

I think that blindness occupies a great deal of importance in both dramas. In Oedipus' narrative, blindness symbolizes how Oedipus viewed his own sense of being and the conditions that surrounded...

Antigone

I certainly think that there is much in way of validity in this thesis statement. It takes the approach that Antigone was essential in her actions because she was able to stand for principles...

Oedipus Rex

For Oedipus, power creating justice would have to be evident in his own blinding and self- exile from Thebes. Once confronted with the horrible truth of both who he is and how this has impacted...

Oedipus Rex

One of the most profound effects of Sophocles' craftsmanship is to create a character in Oedipus that arouses a sense of pity out of the audience. Oedipus is depicted in a multi-dimensional way....

Oedipus Rex

You will find so many great and memorable quotes from Sophocles' work. The choices will be difficult to narrow down. One particular quote I like is from Oedipus himself: So tell me, when are you...

Oedipus Rex

This is going to be complex. I think that Oedipus does see himself as a divine, fatherly figure with all of the trappings of the power that goes with such a belief. Oedipus authentically believes...

Sophocles

Sophocles's life spanned the time from approximately 496 to 405 BC. During his long life, the polis of Athens, of which he was a citizen, was involved in the two most famous wars of its history....

Sophocles

Sophocles lived about 2500 years before the present. He was born around 496 BC in Athens or, more precisely, in a suburb of Athens. At any rate, he was an Athenian. Our first historical...

Sophocles

The survival of Greek tragedy was precarious. It relied on fragile physical texts being copied and recopied by generations of scribes. Often only the most popular or influential texts were...

Sophocles

I would say that the theme is not "wanting" in either character. I would say that both Electra and Antigone share a very strong common bond through their dedication to and pride about their family...

Sophocles

I assume you're referring to the opening scene in Oedipus Rex, where we hear the despair of the the Chorus. They have gathered outside of Oedipus's palace to beg their king to once again save...

Sophocles

In this particular prompt, finding textual evident to support your findings will be critical. I think you can use the forum here to generate thought and discussion, but you will need specific...

Sophocles

The answer to this question will lie in large part in what you believe. Few, if any, can do this because the focus of the essay is "in your eyes." I think that you would have to go over the...

Sophocles

As a character, Oedipus possess many qualities that animate his spirit of greatness yet feed his self destruction. Some of his bad choices could consist of waging the battle between he and Laius...

Sophocles

I would say that free will interacts with fate to initiate the curse. There are free choices made by Laius, Jocasta and Oedipus that result in the fulfilling the curse's promise. When Laius and...

Sophocles

The story itself is told in a 3-part series of a play, of which "Oedipus the King" is the first part. Oedipus is born to King Laius and Queen Jocasta, but there are strange prophecies that predict...