eNotes Homework Help is a way for educators to help students understand their school work. Our experts are here to answer your toughest academic questions! Once it's posted to our site, your question could help thousands of other students.
Popular Titles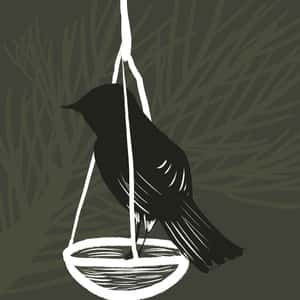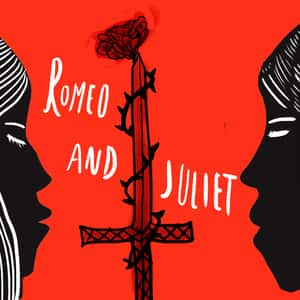 Showing
in Siddhartha
Siddhartha

In the book Siddhartha the section that you listed above demonstrates that Siddhartha is sinking into a state near death. In a way, his sinking to the depth of suicide is like a death for him. He...

Siddhartha

In the book Siddhartha, the man Siddhartha is a deep thinker and not a very grateful person. He has an intelligence that is far superior to others and he knows this. He spent years in...

Siddhartha

Until Siddhartha met Kamala he had not known what it was like to feel love for a woman or the touch and caress of a woman. Kamala introduces him to the physical pleasures of his manhood. Kamala...

Siddhartha

Siddhartha has lived among the people, earned great riches, and become a man whom people go to. However, he is alone among them and resents wealth. He begins to see himself as growing older and...

Siddhartha

The significance of the two statements is that in Kamala, Siddhartha feels that he has found another who has been disconnected from the world in the way that he has been. Siddhartha is not capable...

Siddhartha

The problem for Siddhartha is that he has not felt like he has found the place that he really belonged despite his many changes and circumstances. He is patient and seeks knowledge but as Buddha...

Siddhartha

Siddhartha learns from the merchant Kamaswami that all men take and give, but that a merchant is no different. He takes and in return gives a product or service. He invites Siddhartha to live...

Siddhartha

Up until Chapter 4 Siddhartha had pretty much allowed himself to be led by the teaching of others. Suddenly he comes to the realization that he has not learned what he needs to reach a state of...

Siddhartha

In Herman Hesse's Siddhartha, Govinda is Siddhartha's shadow, his foil, doppelganger, and sub-eiron (Agroikoi: "straight man"). He is a sidekick: the Sancho Panza to Siddhartha's Don Quixote....

Siddhartha

Siddhartha's' father loved his son, but when some Samanas passed through the town Siddhartha became fascinated with them and their teachings. He went to his father and told him that he wanted to...

Siddhartha

How do the expectations that Siddhartha faces compare to those that young men and women face in American society? How does it impact peoples' lives if they choose to break these expectations?...

Siddhartha

Siddhartha is a Brahman, the highest caste of the Hindu society. His family, friends, and society expect him to maintain his status as privilege throughout life. But, Siddhartha feels spiritually...

Siddhartha

Part II begins with: Siddhartha learned something new on every step of his path, for the world was transformed, and his heart was enchanted. So, Hesse uses Part II as a period transition for...

Siddhartha

Govinda and Siddhartha both seem impressed with the Buddha when they meet him. He radiates serenity. He seems genuinely holy. Of all the renunciates they have met, he impresses them both the most....

Siddhartha

The entire premise of Siddhartha searching for meaning in the novel is one of a spiritual quest. As he seeks to understand the nature of suffering and existence, the novel operates as a spiritual...

Siddhartha

In Siddhartha by Hermann Hesse, the young Siddhartha insists on leaving family and village life to join a band of ascetic holy men to pray and meditate and do yoga to find enlightenment. His father...

Siddhartha

The probing and questioning nature of existence is what drives Siddhartha to strive for Enlightenment. Born a wealthy prince and living the life of royalty, there was a part of him that wondered...

Siddhartha

The short answer is "very". The longer answer is that Vasudeva serves as Siddhartha's mentor and teacher. His name is another name for Krishna, a human incarnation of Vishnu, a Hindu deity....

Siddhartha

I'm not sure what "popular notions of life" are, but Hesse worked hard to create a timeless, yet modern duality to his novella. Like the river itself, the novel begins with man's eternal spiritual...

Siddhartha

In the book Siddhartha the boy has finally been able to convince his father to allow him to become a Samana. He had refused to eat and just stood quietly waiting for his father to agree to allow...

Siddhartha

The Samanas are a part of Siddhartha's early life. Actually, Siddhartha began life as a Brahman, but felt unfulfilled and, therefore, decided to seek enlightenment. Along with a friend,...

Siddhartha

As Siddhartha seeks the enlightenment of losing his "self" he encounters the Samanas, and he seeks out and listens to the Buddha Gotama Buddha. He learns from each the concept of discipline of the...

Siddhartha

While Siddhartha was among the samanas, he learnt the ascetic way of life, whereby he was able to achieve a higher level of self discipline and abstinence from worldly pleasures. He gave away his...

Siddhartha

Siddhartha is on a collective journey through life to find Nirvana or total inner peace. He began his journey with his father and was expected to become a Brahmin. He left his father to become a...

Siddhartha

In chapter 5, the chapter named, "Kamala," Siddhartha spends a night in a ferryman's hut where he has a dream. In that dream his childhood friend, Govinda, whom he has just parted with for the...

Siddhartha

Siddhartha becomes restless and begins to question his father's beliefs. He feels that he has learned all he can from talking to the Brahmans and they can not give him the peace he seeks. As...

Siddhartha

Siddhartha is a Brahman's son and, as such, is expected and trained to fulfill his role in the capacity of a Brahman when he becomes older. A Brahamn is a well respected role within the community...

Siddhartha

The Buddha's followers survive physically on hand-outs and food they are given. They are above the physical plane and live in a world where they seek spiritual enlightenment, Nirvana. They believe...

Siddhartha

Hesse said, "From the time I was a child I breathed in and absorbed the spiritual side of India just as deeply as Christianity" (www.enotes.com). Therefore, the fact that he was Christian...

Siddhartha

There are four noble truths according to the teaching of Buddha: 1) Existence is suffering, 2) Suffering arises from desire, 3) Suffering ends when desire ends, and 4) The way to end desire is to...

Siddhartha

There is definite tension between Siddhartha and his own father, or he would not have felt discontent and left the fold of his cushy life in the first place. Siddhartha finds a father figure in...

Siddhartha

At the end of the novel, Govinda is still "the seeker." He has not yet found Nirvana, but he realizes that Siddhartha has. The entire novel is about seeking peace within yourself...it...

Siddhartha

The Four Noble Truths of Life are: 1. Existence is suffering 2. Suffering arises from desire 3. Suffering ends when desire ends 4. The way to end desire is to follow the 8-Fold Path to Nirvana (a....

Siddhartha

I assume you mean make a statement about the story in conjunction with the idea of caste. Caste is the Indian social system that separates people into separate categories, from high to low, and...

Siddhartha

Siddhartha says you must find it through your own thoughts and knowledge. The sense of self is found only by finding your own way in life, not just following behind.

Siddhartha

In Sanskrit, "Govida" (Govindam) is one of the names given to Sri Krsna. It is a joint name from two words: gov = cows + indam = god. Govinda was the person who was the god of the cows or the...

Siddhartha

The novel of Siddhartha is divided into two parts, each part divided into four and then eight parts. The reason for this is to parallel the Eastern beliefs of Hinduuism and Buddhism. Part 1 is...