eNotes Homework Help is a way for educators to help students understand their school work. Our experts are here to answer your toughest academic questions! Once it's posted to our site, your question could help thousands of other students.
Popular Titles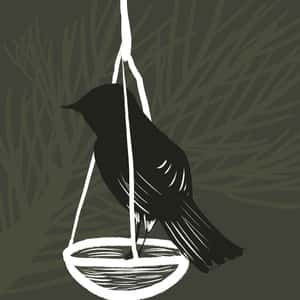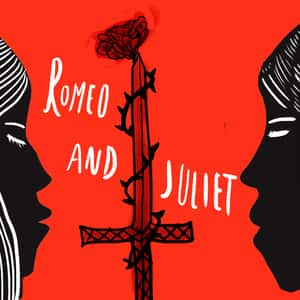 Showing
in Science
Science

Tissues are composed of cells, and tissues are parts of the organs in each bodily system. However, each type of tissue is responsible for specific functions that promote the health of the body. The...

Science

The earth is made up of lots of different colors. Dirt and soil are consistently various shades of browns, grays, and blacks. Condensed water vapor in the air (clouds) are brilliant whites. They...

Science

Usually, the water moves in and out of cell by diffusion. Osmosis represents the movement of water through a partially permeable membrane and it occurs when the water movement is determined by the...

Science

I completely understand. Sometimes narrowing down your thoughts into a few cohesive thoughts can be a real pain. I don't know if your interests are in all of biology, or if you are hoping to focus...

Science

You need to remember what a homogeneous mixture represents. Mixtures can be classified in two categories: homogeneous, heterogeneous. Homogeneous mixture has a constant composition all over....

Science

This is, in a sense, correct. However, the correct wording would be, "All living organisms are composed of one or more cells". This is one of the main points in the cell theory, so you are right,...

Science

The answer to your question is: When non-metals form ions they tend to fill up their incomplete outer shells by taking extra electrons. This gives them a negative charge. We have metals and...

Science

Noble gases have a full outer electronic shell (without forming any ions). These elements reside in Group 18 of the periodic table. There are 6 naturally occurring noble gases: helium (He), neon...

Science

A full and stable outer shell of an electron consists of eight electrons. In chemistry, this is called the "octet rule". An atom will look to chemically combine with another atom to form a...

Science

Mitosis is cellular division in which one parent cell divides into two daughter cells. It makes more copies of somatic (body) cells, as opposed to meiosis that makes sex cells. Therefore, mitosis...

Science

Oxygen is important for a number of reasons. Oxygen is necessary for combustion to take place. Without it, there would be no fires to cook food (Among other applications). It is required for...

Science

For burning or increase in temperature to take place, heat will have to be supplied to the two different water volumes. Heat will provide kinetic energy to water molecules, enabling their motion....

Science

There exists different types of cells within a plant, each type serving a purpose. Hence, chloroplasts allow for a plant to absorb the sunlight energy, being involved in photosynthesis process,...

Science

Hydrogen peroxide (H2O2) is an oxidizer (or oxidizing agent). It reacts with the enzyme catalase (present in our blood), which catalyzes its breakdown and we end up with water, oxygen and heat...

Science

Cosmic microwave background (or CMB) radiation (also known as 3 degree kelvin background radiation) is a very uniform and low energy radiation, emitted in the microwave region of the spectrum,...

Science

First, you need to remember what photosynthesis is. Photosynthesis represents the process where the water, carbon and sunlight are used to produce sugar and diverse organic compounds, such as...

Science

Plants need to undergo the two processes of pollination and fertilization prior to seed formation. Just like humans have male and female parts, so do plant! The flower is the reproductive organ of...

Science

Chemical reactions require reactants and products. During a chemical reaction, reactant concentration decreases and that of products increase, i.e. reactants are converted to products. The...

Science

Cellular respiration represents the process by which cells gather the biochemical energy from food and convert it into a form that can be used later, in all cellular activities. Through cellular...

Science

Yes, they can. DNA or deoxyribonucleic acid are molecules that carry all the genetic information within a cell. This information is necessary for growth, reproduction and routine operations of the...

Science

There are a large number of microbes that are useful to us and have engineering applications. Here are 3 examples of classes of microorganisms: 1.) Bacteria: find applications in all aspects of...

Science

Sodium Chloride or NaCl is made up of two elements, sodium (or Na) and chlorine (or Cl). A molecule of sodium chloride, NaCl, consists of one atom each of sodium and chlorine. Hence, each molecule...

Science

If we refer to the gravitational action on the human body, actually, being in the water it is like being in space. In space, the gravitational action of the earth on our body is very small, due to...

Science

Movement of tectonic plates produces volcanoes. Earth's crust is divided into a number of pieces, called tectonic plates and it is the motion of these plates that results in volcanoes and...

Science

Darwin created the theory of evolution. A scientific theory is an idea or explanation that is heavily supported by studies, evidence, and data. The evidences that are used to support the theory of...

Science

Antibiotics are an extremely powerful class of drugs that reduced mortality from many of the epidemic infectious diseases that used to be responsible for millions of deaths every year. Such...

Science

The moment you push the power button to open your computer, the following steps occur. Hence, when the power button is pressed, a signal is sent to computer power supply, which performs the...

Science

Neurons do exist throughout the body, performing a variety of functions. Most neurons fall into three classifications: sensory, motor, or interneuron. Sensory neurons are spread throughout organs,...

Science

The DNA sequence is passed on from one cell to other cells during reproduction, which may take place through mitosis (asexual reproduction) or meiosis (sexual reproduction). In simplest terms,...

Science

The photosynthetic organisms use sunlight energy and electrons from water in order to realize the CO2 conversion into organic compounds. This process is called carbon fixation. Chloroplast...

Science

An element (in chemistry) is a collection of identical atoms. There are over a hundred identified elements and they have been (very conveniently) arranged in the periodic table of elements. There...

Science

A scientific theory supported by facts is called a Scientific law. The process starts at the observation of a phenomena and uses scientific methods. A hypothesis is formed to explain the...

Science

Plate tectonics is a geological theory according to which the Earth's crust (outermost layer, on which we live) is divided into a number of constantly moving plates (e.g., Indian, African,...

Science

Monocots and dicots are different types of plants. Monocots have embryos with a single (mono = one ) cotyledon. They have flower parts (petals, anthers, etc.) can be found in multiples of three....

Science

Cell walls can be similar to waste container, while cell membrane can be considered as waste bag. Cell walls can also be considered similar to a brick wall that provides support and protection. The...

Science

The Love wave represents the seismic surface wave whose movement is perpendicular to the direction the wave travels. Love waves were studied and their behaviour was modelled by the British...

Science

Skin is the outermost covering of mammalian body. It has three layers: epidermis, dermis and subcutis. The outermost layer of our skin is called the epidermis. This thin, tough layer consists of...

Science

Sodium chloride is a naturally occurring chemical compound with the formula NaCl. It consists of two different ions. The sodium ion (Na) is positively charged due to the loss of an electron. The...

Science

Mitochondria is called the powerhouse of cell. They are so called because they carry out the process of aerobic respiration and generate the energy molecules (ATP or adenosine Triphosphate) for...

Science

Ionic bonds are formed when one participant loses electron/s (and becomes a positively charged ion known as cation) and another gains it (or them, and becomes negatively charged ion called as...

Science

Decompression melting is an adiabatic process, that is, it takes place without any change in temperature of the region. Earth's crust is divided into a number of tectonic plates, which are...

Science

Smaller organisms, such as unicellular organisms, rely on diffusion and osmosis for transport of substrate, nutrients, water, metabolites and excrement. For such a transport mechanism to...

Science

Random fertilization is one of the three dominant fertilization mechanisms used by organisms undergoing sexual reproduction. The other mechanisms of producing offspring are independent assortment...

Science

Ants use a variety of means to sense danger. The approach depends on the species of ant. Some ants can see items that are nearby. Other ants don't have eyes, such as driver ants. These types of...

Science

A pure substance is made of similar particles. The particles of a substance when it a solid have a smaller amount of energy and this allows them to stay in a ordered structure. When the substance...

Science

Leaf "shape" is a particular definitive term in botanical science. There are many shapes of leaves, from conifer needles to kidney- or wedge-shapes to obovate shapes. One classification of leaves...

Science

Osmosis is defined as the movement of solvent molecules through a semi-permeable membrane. The solvent molecules (often water) will naturally move through the membrane from areas of high...

Science

During mitosis, the duplicated chromosomes, abridge and join to fibers that takes out one copy of each chromosome to opposite sides of the cell, resulting two genetically alike daughter nuclei....

Science

The curve on the surface of water in a graduated cylinder is called the meniscus. In fact, it is not only the cylinder in which water surface exhibits this feature, it is quite common in a number...

Science

Frequency and wavelength of a wave are related by the following relationship: `lambdanu = c` i.e., the product of frequency and wavelength is equal to speed of light in vacuum. Using the given...