eNotes Homework Help is a way for educators to help students understand their school work. Our experts are here to answer your toughest academic questions! Once it's posted to our site, your question could help thousands of other students.
Popular Titles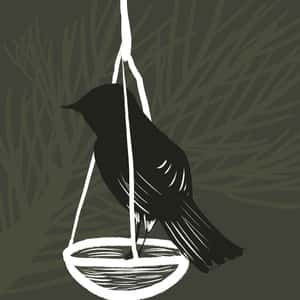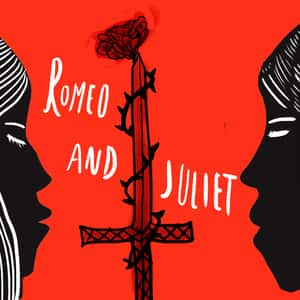 Showing
in Schindler's List
Schindler's List

Prior to Schindler's transformation, he viewed reality in terms of wealth. It was the paradigm through which he viewed all human interactions. It prevented him from understanding the reality of...

Schindler's List

Thomas Keneally's Schindler's List is a story set during the Holocaust which happened in World War II. Though the plight of the Jews at this time is generally known and understood by most of us, we...

Schindler's List

The historical background of the Holocaust drives Schindler's List. The Holocaust is where one sees the lack of humanity and the gracing presence of it. Schindler is able to make the amount of...

Schindler's List

The original question had to be edited. I invite you to resubmit the questions featured separately. I think that there are specific instances in which Stern is shown to push Schindler into the...

Schindler's List

Both films use the natural elements, relationships of proximity between characters, class and rank distinctions between characters and mise en scene to explain human conscience and to show how...

Schindler's List

One of the most striking elements about the characterizations that Keneally renders is the idea that the war becomes the catalyst or canvass for the construction of human tendencies and identity to...

Schindler's List

There is a reason that Goeth is called Schindler's "dark half brother." Keneally's point in constructing him in this manner is to show that there is a small demarcation between the nature of the...

Schindler's List

Steven Spielberg is a master cinematic storyteller, and he did a remarkable job with Schindler's List. In movies of this caliber, we often see symbols that we may not recognize for their...

Schindler's List

Films and the books they're based on are almost always significantly different. Sometimes we find this to be a cause of frustration, especially if we liked the book. Because of the difference in...

Schindler's List

Schindler was not a statesman, a politician, or a great military leader, indeed he was not that remarkable a businessman. He did not alter the sweep of World War II. Yet Schindler, though his...

Schindler's List

I think that Schindler's characterization becomes interesting precisely because he is not an overarching humanitarian. He does business with the Nazis and makes plenty of profit. Yet, it is...

Schindler's List

This is, of course, partly a matter of opinion, and your instructor may be looking for specific cultural values outlined in class or discussion, so keep that in mind. The book reflects a number...

Schindler's List

Regrettably, there is not much in way of moral development with Amon Goeth. I think that part of this is deliberate. It is essential that the film represents the Nazis with a lack of moral...

Schindler's List

Amon Goeth does not show much in the way of moral development at all in the film Schindler's List. He is out to make money by bribing the factory owners who use his prisoners for labor. He kills...

Schindler's List

I think that, as a character, Schindler represents different elements of Kohlberg's stages of moral development. For example, I think that the start of the film represents some of Schindler's...

Schindler's List

Oskar Schindler (1908-1974) was a native of Moravia (now part of the Czech Republic) and the primary focus of the Stephen Spielberg film Schindler's List. During the Nazi Holocaust during World War...

Schindler's List

The construction of the narrative poses human beings between paths of extreme virtue and shocking cruelty. While it is easy and very convenient to look at Schindler and be reminded of all that is...

Schindler's List

I actually think that much of the answer to this question lies in whether one believes in the power of human redemption or if there is a predisposition to deny that these transformations are...

Schindler's List

I think that evil is probably best represented through Goeth. The movie does an excellent job of being able to contrast the battle of wills between Schindler's side of seeking to indulge himself,...

Schindler's List

Schindler is a dynamic character because he is not the same he is at the start of the narrative. He has changed over the course of the work. The values he emphasized at the start of it are not the...

Schindler's List

A thesis statement is your plan and organization for your essay. It determines what your essay will contain and how it will be contained. A thesis statement has two components: the opinion, and the...

Schindler's List

Here are questions I ask my class, although we only use select readings from the book. Hope these are helpful to you: 1) Even Oskar Schindler does something very noble and unique by the end of the...

Schindler's List

The concept of taking a rock implies a sense of permanence, as previously alluded. There are many around the world who will take a rock or stone from a sacred place and keep it to represent...

Schindler's List

One reason why this might be the case lies in the very essence of the list. The Jewish people we really get to know in the film are the ones that Schindler himself protects by getting them to work...

Schindler's List

I feel that a bit more detail might be needed in such a situation. There were many parties in the early phases of the work, and specificity might help out in providing a full answer to the...

Schindler's List

I think above all, Schindler's actions gave hope to all Jews that not all Germans (or non-Jews, for that matter) were in favor of eradicating their people. I'm sure that both free Jews in other...

Schindler's List

The little girl in the petticoat being highlighted in color both when the Ghetto was being liquidated and towards the end when the Final Solution was being embraced is a deliberate technique to...

Schindler's List

The connection between Schlinder and Goeth can represent a relationship that highlights the critical themes of choice and action. When examining the Holocaust and the events that led to it, the...

Schindler's List

The track name is "Immolation- With our Lives, We Give Life." Give Our Lives." I think this is the track to which you refer, and I think it is track number 3. It is the music heard when Schindler...

Schindler's List

Regimes that control people are successful in times of war or great economic depression. During these troubling times, people look for a leader and for solutions. When a charismatic leader comes...

Schindler's List

The fact that the screenwriter nor the author ever met Mr. Oskar Schindler or Amon Goeth is an important element in the story of what actually occurred during this part of history. The novel and...

Schindler's List

Jews were persecuted throughout Europe for centuries before the Nazis turned their sights on them. During the Roman Empire, Jews were fed to lions at the Colosseum for entertainment. Later, Jews...

Schindler's List

Several of meizitang soft gel the elements of meizitang slimming soft gel are XianXian Cao, Jobstears, Artemisia botanical slimming soft gel Dracunculus, Psysllium Husk, Bamboo discharge and...

Schindler's List

In the film and in the book, Oskar Schindler had done several things to ensure that his business was successful. The first thing he did was befriend the high ranking officers of the Nazi party....

Schindler's List

I think that Oskar Schindler's view towards the Jewish people of the time was complex. At first, he cared about them as property. He cared that hiring more Jewish workers in his factory would...

Schindler's List

I believe the movie version of Oskar Schindler depicts him as a typical business man at the beginning, a manufacturer who sees the war as an opportunity for money-making. His life did not touch the...

Schindler's List

Commandant Amon Goeth was the SS Untersturmführer, or second lieutenant who "liquidated" the Krakow Ghetto and then was put in command of the forced labor camp at Plaszlow. As a...

Schindler's List

Enotes writes that the author of "Schindler's List" actually does not make clear what motivated Oskar Schindler to undertake his heroic actions in saving his Jewish factory workers, but...

Schindler's List

I love that Oskar changes so much. He is truly a hero and I was so very touched by the fact that he was upset that he couldn't do more. He saved, single-handedly, hundreds of lives, and yet he...

Schindler's List

Schindler owned a large factory that was well respected by the Nazi hierarchy. Schindler had a list of workers, primarily Jews that he recruited in order to rescue them from their only other...

Schindler's List

Try the link below for a start. I'm not sure you'll find a complete list of characters as there are so many, but this list includes the characters who are perhaps the most significant.Good luck!

Schindler's List

I agree that the book is difficult to read. The movie is a faithful representation, so your teacher shouldn't mind if you rent and watch it. The book and the movie are about Oscar Schindler, who...

Schindler's List

Most of the action of the book takes place in Krakow, Poland during WWII. This would place it in the 20th Century. There are various flashbacks in the lives of different characters but the...

Schindler's List

The primary themes of Kenneally's novel are the triumph of good over evil and the change that one person can accomplish against seemingly insurmountable odds. One of the most famous lines of the...

Schindler's List

Here are a few websites. http://www.musicnotes.com/sheetmusic/mtd.asp?ppn=mn0041861&arp=1...

Schindler's List

Amon Goeth is a psychopathic character who has a deep hatred of the Jews or anyone else that does not fit into his twisted world view. While certainly the Nazi program allows him to fully realize...

Schindler's List

Schindler's List is told from the point of view of a German Nazi who does not agree with his government. This is important to remember and brings up the question of whether that point of view is...

Schindler's List

Flashback, the interruption of the present to describe events from an earlier time, is used to give us valuable information about Schindler. It establishes the time, place, and tone for the novel....

Schindler's List

The highest point of the novel might arguably be Schindler's decision to help the Jews run the underground movement (Ch 17). But the true climax may not actually come until Chapter 37, when Arthur...

Schindler's List

Evil feelings? To answer that, we'd have to define that term. What is an evil feeling? I'm serious—this is a crucial part of answering this question, and the answer is not obvious. Anger, hatred,...