eNotes Homework Help is a way for educators to help students understand their school work. Our experts are here to answer your toughest academic questions! Once it's posted to our site, your question could help thousands of other students.
Popular Titles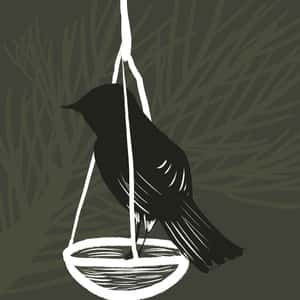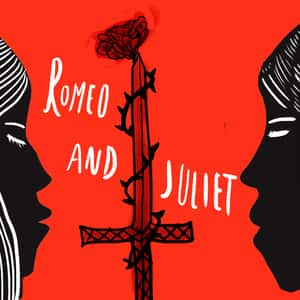 Showing
in Sara Teasdale
Sara Teasdale

The main theme of the poem is centered on the masks that we wear in society, but the poem digs deeper than the simple statement, 'we all wear masks'. Teasdale presents the insight that when we...

Sara Teasdale

The rhyme scheme of the first stanza is ABCB - that is to say, the first and third lines rhyme while the second and fourth lines do not. This is sometimes called simple 4-line rhyme, and continues...

There Will Come Soft Rains

The natural world is shown to be one that does not stop with the temporal condition of human beings. Teasdale is a pacifist and understood that the aggressive tendencies in human beings to settle...

Sara Teasdale

Sadly, Teasdale did commit suicide in 1933. This is not uncommon for poets, unfortunately. She took barbiturates after suffering from pneumonia. She never seems to have good physical or mental...

Sara Teasdale

One of the literary elements in the poem "Barter", by Sara Teasdale is the use of stanzas. The poem is divided into three stanzas and each one is six lines in length. Another literary element of...

Sara Teasdale

During her relatively short lifetime, Sara Trevor Teasdale Filsinger (1884-1933) carved out a reputation as one of the finest American poets of the early 20th century. She won the Pulitzer Prize...

Sara Teasdale

The first stanza of "The Song-Maker" reports that the speaker "made a hundred little songs" about love, its pleasures and its pains, and "sang them blithely." The problem was, the speaker had no...

Sara Teasdale

In the poem, "Barter," Sara Teasdale makes a list of some of the "beautiful and splendid things" that life offers "to sell" to us. These include: *"Blue waves whitened on a cliff" *"children's...

Sara Teasdale

This is a poem that presents us with the speaker looking at the stars at night only to be struck with complete awe at their beauty and majesty. Focus on the way in which the stars are described....

Sara Teasdale

In many ways, Teasdale's poem talks about the masks that people wear in order to conceal their own sense of self from others. The insight that come across in Teasdale's poem is one of a...

Sara Teasdale

In the poem "Faces" by Sara Teasdale, there are emotions that surface as she walks the "restless street." One emotion is shame. The speaker is "ashamed" because she can read the people's faces...

Sara Teasdale

The primary figure of speech in Sara Teasdale's "Barter" is personification: the assignment of human traits and activities to non-human entities. The entire poem is based on the idea that "life has...

Sara Teasdale

The title of the Sara Teasdale poem hints to its true meaning. The word "barter" means to trade one thing for another. Teasdale's poem illustrates the belief that the good things in life do not...

Sara Teasdale

I do not think that the poem as a whole has a figurative meaning. It means what it says -- it means that the speaker is a very sad person. She feels completely alone in the world. The figurative...

Sara Teasdale

As far as I know, Teasdale did not ever write a poem called "Afterlife" or "After Life." She wrote a poem called "After Love," though, so I will talk about that poem. This poem has a central...

Sara Teasdale

An extended metaphor is the basis a poetic conceit, which is a fanciful idea, an elaborate figure of speech expressed in extended metaphor or simile. In "Barter," the conceit, the extended metaphor...

Sara Teasdale

In this poem, a woman, is meeting someone who she once loved, once had an affair with. It appears that they have not seen each other in a while. She is telling him that he should not look at her...

Sara Teasdale

Sara Teasdale's "Alone" is a dark poem in which the speaker demonstrates one aspect of the human condition. One human being cannot meld with other human beings. Technically, we are always alone....

Sara Teasdale

This poem does not seem to present any heavy presence of personification except perhaps in the mention of the water lilies smelling 'sleepy.' In this poem 'Water Lilies' by Sara Teasdale we see...

Sara Teasdale

In this short poem, the speaker could be considered a type of omniscient author addressing her words to anyone who reads the poem. You could also argue that the speaker is the author herself,...

Sara Teasdale

One technique that is evidenced throughout the poem is that of imagery. Imagery is when you use the five senses (taste, touch, sight, sound and smell) to describe something, which helps the reader...

Sara Teasdale

"Defamiliarization" is the way writers make something literary, as opposed to using language to simply report something factually. Poetry is, of course, an obvious example of making something...

Sara Teasdale

Teasdale's poem lauds the notion of private intellectual reflection. The fact that she repeats the lines, "Envy me the most" in reference to her ability to create thoughts away from the prying eye...

Sara Teasdale

The title of this poem is "Thoughts." Some people are very happy in the company of others, and enjoy hearing what women and men around them have to say. But Sara Teasdale is talking about when...

Sara Teasdale

"Thoughts" is a personal poem of reflection consisting of five stanzas, each following a regular pattern of rhyme with the second and fourth lines rhyming perfectly: When I am all alone Envy me...

Sara Teasdale

In Sara Teasdale's poem "Barter," she describes many of life's simple and beautiful pleasures, things that cannot be purchased with money. She lists off these sights and experiences as if they are...

Sara Teasdale

The extended metaphor in the poem "Barter" by Sarah Teasdale presents life as a merchant of beauties and delights, from whom treasures both mundane and sacred can be obtained by those who...