eNotes Homework Help is a way for educators to help students understand their school work. Our experts are here to answer your toughest academic questions! Once it's posted to our site, your question could help thousands of other students.
Popular Titles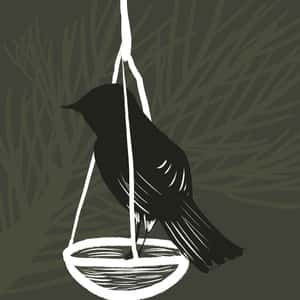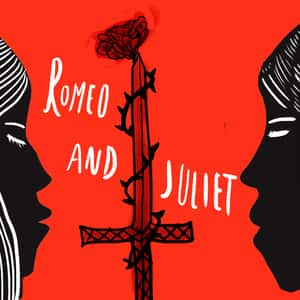 Showing
in Romeo and Juliet
Romeo and Juliet

Juliet is more practical than Romeo because her whole life depends on the choices that she makes as a woman. One bad choice can ruin her reputation and her future. It was more difficult in...

Romeo and Juliet

Act III, scene iv of Romeo and Juliet can be argued to be the turning point of the play because this is when Juliet's father decides to rush her into a marriage with Paris within a couple of days....

Romeo and Juliet

By describing Romeo and Juliet as "star-crossed lovers," Shakespeare establishes the fact that they have to be together, and they were fated to fall in love. Although there is a struggle...

Romeo and Juliet

Juliet has summoned up the courage to drink the potion that will fake her death so that she and Romeo can be together. At first, Juliet's situation seems hopeless. She is deeply in love with...

Romeo and Juliet

Juliet is describing her family tomb, because she is going to rest there while she pretends to be dead. Juliet has decided to fake her death after Romeo is banished for killing her cousin Tybalt,...

Romeo and Juliet

Juliet uses many metaphors and allusions. A metaphor compares two unlike things, and an allusion makes reference to history or literature. The beginning is both. She begins by asking Phaeton's...

Romeo and Juliet

Scene 1 of Act 3 is the moment that Tybalt comes to demand Romeo's answer in response to challenging Romeo to a duel. In order to understand the social and historical context of the scene, we must...

Romeo and Juliet

Friar Laurence's first spoken speech certainly is a long series of contrasts, especially contrasting images. As we are limited to space, below are a few ideas to help get you started.Images are...

Romeo and Juliet

An allusion is a moment when an author makes a reference to another work of literature. The reference can include "a person, place, event, or another passage" found in another piece of literature...

Romeo and Juliet

Tybalt is a master at sword-play whose nickname is Rat-Catcher. This means that he is a skillful predator who seeks to fight at any chance he gets. If it weren't for Lord Capulet's insistence for...

Romeo and Juliet

Benvolio is actually not present in Act 5, Scene 3. The last scene in which we see Benvolio is the moment when he explains to Prince Capulet how it came about that Tybalt slew Mercutio and Romeo...

Romeo and Juliet

Friar Lawrence tries to convince Romeo that he should be grateful he won't be executed for killing Tybalt, instead of whining about being banished. When Friar Lawrence tells him he is banished,...

Romeo and Juliet

Romeo and Juliet do respond differently to Romeo's exile, but both go to Friar Lawrence and take his advice. When Juliet finds out that her lover killed her cousin, she reacts with antithesis,...

Romeo and Juliet

After hastening to Friar Laurence in her despair, Juliet talks of leaping from the battlements, so Friar Laurence tella her, "I do spy a kind of hope." He encourages Juliet to consent to marry...

Romeo and Juliet

Oxymorons are created when two opposing words are put together to make a point or to show a certain paradox for understanding. The best oxymorons are found in the conversation between Benvolio and...

Romeo and Juliet

Many different types of love exist, and Shakespeare certainly incorporated most, if not all, types in Romeo and Juliet. Some types of love are erotic, or infatuation; genuine romantic love; love...

Romeo and Juliet

Romeo's first reply when Benvolio asks him why he is sad is to say that he is "[o]ut of her favour, where I am in love" (I.i.165). In other words, Romeo is feeling sad because the woman he's in...

Romeo and Juliet

Samson and Gregory fight with Montague's men because they are Capulet servants and the two families are feuding. A feud is a long-standing argument between families that can sometimes last for...

Romeo and Juliet

Shakespeare warns us of upcoming events in the First Prologue, even the deaths of Romeo and Juliet, in order to lay out one of his most central themes in the play, fate vs. free will. In the very...

Romeo and Juliet

Friar Laurence can certainly be viewed as a good character because he has good intentions; although, for a Franciscan monk and priest, he certainly is a very complex character. As a result of his...

Romeo and Juliet

When we first meet Friar Laurence, he is out at dawn gathering herbs into a willow basket, as we see in the lines, "I must up-fill this osier cage of ours / With baleful weeds and precious-juiced...

Romeo and Juliet

Prince Escalus is correct when in the final scene he declares of Friar Laurence, "We still have known thee for a holy man," meaning that Friar Laurence has committed no sins and is ultimately not...

Romeo and Juliet

Friar Lawrence could have prevented Romeo and Juliet's death by not giving Juliet the potion. Many characters in the play might have made different choices. Romeo might not have gone to the...

Romeo and Juliet

A case can be made for the Prince having to assume a good amount of responsibility for the tragic turn of events in the drama. Essentially, Shakespeare shows the political leadership of the Prince...

Romeo and Juliet

When Lady Capulet asks Juliet how she feels about marriage, Juliet's reply is to say, "It is an honour I dream not of" (I.iii.70). One thing she means in saying this is that she simply does not...

Romeo and Juliet

In lines 86-89 of Act 1, Scene 2, Benvolio is trying to persuade Romeo to forget about Rosaline and to consider other women instead. When Capulet's servant comes down the street with the list of...

Romeo and Juliet

There are a couple of instances of dramatic irony in Act III of Romeo and Juliet, like in scene ii when Nurse comes in carrying the requested cords then begins wringing her hands and lamenting...

Romeo and Juliet

In Act I Romeo is sad because his girlfriend broke up with him and his family is feuding with the Capulets. His friends tell him to get on with his life, so he goes to a party and meets Juliet....

Romeo and Juliet

An external conflict is a struggle the character experiences outside of his/her own mind. While an internal conflict is a battle between character and self, an external conflict is a battle between...

Romeo and Juliet

Benvolio is considered to be more of a dramatic foil to Mercutio. A dramatic foil is a character that brings out the exact opposite character traits of a second character, thereby emphasizing those...

Romeo and Juliet

Imagery is used throughout Act 2, Scene 2 as Romeo and Juliet describe their love for one another. Romeo is the first one to use imagery to exaggerate Juliet's beauty, showing how much he loves...

Romeo and Juliet

As the Chorus tells us in the Prologue, Romeo and Juliet is set in "fair Verona," an Italian city-state split by a violent feud between its two leading families, the Montagues and the Capulets. In...

Romeo and Juliet

Dramatic irony is a contrast between the character's own limited understanding of circumstances and the audience's greater understanding of the character's situation. As the events unfold, the...

Romeo and Juliet

This is one of the central questions of Romeo and Juliet, and one which is left hanging, in a sense, at the end of the play, when the Prince says "Some shall be pardon'd, and some punished." In the...

Romeo and Juliet

While fate is responsible for the fact that both Romeo and Juliet were born into two feuding families, Shakespeare makes it very evident that the events leading up to the tragic deaths are a matter...

Romeo and Juliet

Maria in West Side Story is loosely based on Shakespeare's character Juliet. However, the musical takes place in New York City in the 1950s. Both Juliet and Maria are teenage girls caught in the...

Romeo and Juliet

Shakespeare uses Romeo and Mercutio's discussions to bring up both sides of an issue. Romeo and Mercutio disagree about the meaning behind dreams as well as the meaning of relationships. The first...

Romeo and Juliet

The name "Romeo" is a popular and well-liked boy's name, especially after David Beckham named his own son Romeo. There is obviously a different connotation here from calling a man "A Romeo",...

Romeo and Juliet

The characters you listed exhibit a wide range of feelings toward the feud between the Montagues and the Capulets. Tybalt, a Capulet and cousin of Juliet's, is the most interested in keeping up...

Romeo and Juliet

Since we are limited to space, we won't be able to discuss quotes for all of the literary terms you listed. However, your first task for completing your assignment will be to understand what those...

Romeo and Juliet

Writing a commentary essay on a character, such as Friar Laurence, will be a cross between a character analysis essay and a literary analysis essay. It will be like a character analysis essay...

Romeo and Juliet

For many years, literary critics have agreed with and used Aristotle's definition of a tragic hero found in Poetics to understand what a tragic hero is. Aristotle argued that a tragic hero is a...

Romeo and Juliet

The quotes you need are in the play Romeo and Juliet; just look for the places where the citizens complain, where the dying Mercutio calls down a plague on both their houses, and especially where...

Romeo and Juliet

When Romeo sees Juliet for the first time when he "crashes" the Capulets' ball, he asks a Servingman: What lady's that, which doth enrich the handOf yonder knight? He is immediately smitten by...

Romeo and Juliet

The Prologue to Shakespeare's Romeo and Juliet can be considered the voice of Fate. In Greek and Roman literature, Fate determines the path and end of heroes and heroines. As the Renaissance period...

Romeo and Juliet

This tragedy opens rather comically with a scene on the streets of Verona. When Sampson and Gregory (Capulet servants) see Abram and Balthasar (Montague servants), they discuss whether they will...

Romeo and Juliet

This is a play about two enemy households, the Capulets and the Montagues. Because not every character is a direct relative of one house or the other, it always helps me to see a list of which...

Romeo and Juliet

The aside Juliet speaks in Act 3, Scene 5 is most definitely emotionally revealing, creating the effect of revealing a great many things about Juliet's character. One reason why the aside is so...

Romeo and Juliet

To Shakespeare, language is not just a way to communicate between characters; language represents mood, characterization, social status, royalty and/or power. Rhymed poetry is the language of love...

Romeo and Juliet

Shakespeare lived during the Renaissance period which brought forth a revival of interest in classical Greek and Roman ideas, thinking, and literature. Elizabethan England was also influenced by...