eNotes Homework Help is a way for educators to help students understand their school work. Our experts are here to answer your toughest academic questions! Once it's posted to our site, your question could help thousands of other students.
Popular Titles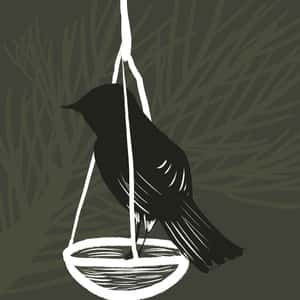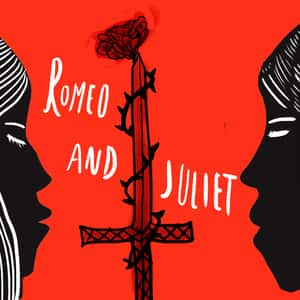 Showing
in Romeo and Juliet
Romeo and Juliet

The prince has expressly forbidden fighting in the street, on the pain of death, so fighting alone could have cost Romeo his life. When Romeo kills Juliet's cousin, Tybalt, he is given a light...

Romeo and Juliet

Love is like a dynamic character in Romeo & Juliet. It goes through many changes and is dramatized in several ways. Love is first seen as lustful in both Sampson and Gregory's conversation,...

Romeo and Juliet

What an excellent question! The birds seem to be the imagery most frequently connected to Juliet--she wishes she had a falconer's voice to call Romeo back, and she says she wishes he were like a...

Romeo and Juliet

Here are a few for you. One posted in this forum the other day would be good: "What kind of pet does Juliet say she'll make of Romeo?" (A bird) What was the lover's name who dumped Romeo before...

Romeo and Juliet

Good question. If you described what happens, you would just summarize the events. You'd say, for example, first the servants enter, then they leave, then Lord Capulet and the guests enter. That's...

Romeo and Juliet

In Act II, Scene 3, Juliet says, "'Tis almost morning, I would have thee gone-and yet no farther than a wanton's bird, That lets it hop a little from her hand, Like a poor prisoner in his...

Romeo and Juliet

Although Romeo and Juliet often avoid reality by secluding themselves, sometimes reality hits them, and they cannot avoid it, the following passage is a situation in which Juliet cannot avoid the...

Romeo and Juliet

Lord Montague tells us that Lady Montague dies after she finds out that Romeo has been banished. Her character doesn't have a big part in the play, so students sometimes overlook her death in the...

Romeo and Juliet

Two quotes come to mind reflecting freedom of choice, but in reality, choice is limited. Romeo bucks his friend Mercutio's advice on affairs of the heart in favor of his own choice. In...

Romeo and Juliet

This is from Act I, Scene 5 when Romeo has just been told that Juliet is a Capulet. He saw her at the party and fell in love with her before he knew her name. He already feels he can't live without...

Romeo and Juliet

The story is first told to the Prince, who has demanded the truth of the events, by Friar Laurence. He relates to the Prince the entire story of Romeo and Juliet.The Prince then turns to question...

Romeo and Juliet

In Act II, Scene 5, the Nurse, upon returning from her meeting with Romeo, tells Juliet that she is to go to shrift to Friar Laurence's cell and there Romeo will be waiting to make her his wife and...

Romeo and Juliet

In Act I, Scene 2, lines 13-33. Capulet tells Paris to woo Juliet and If he wins her heart, then he will give his consent. He asks him to join them at the feast that evening and also be aware of...

Romeo and Juliet

The first character trait of the Nurse is she loves to talk. In Act I, Scene 3, the Nurse goes on and on about how she raised Juliet since she was a babe. Lady Capulet is trying to tell Juliet...

Romeo and Juliet

The Nurse says this quote in Act I, Scene 3, when Lady Capulet comes to talk to Juliet about how she feels about getting married. The Nurse goes on and on about how she raised her and she was...

Romeo and Juliet

In Act III, Scene 5, Romeo needs to leave Juliet or he will be killed if found by Prince Escalus's watchmen. Juliet is very insecure that it will be forever before she sees Romeo again and she...

Romeo and Juliet

In Act V, Scene 5, Balthasar watches the body of Juliet put to rest in the mausoleum of the Capulets. He then speeds to Mantua to tell Romeo of this tragic incident. Meanwhile, Friar Laurence had...

Romeo and Juliet

The adults are the only ones that know about Romeo and Juliet relationship and marriage. They are supportive in this new relationship while everyone else is clueless. It gets a little hairy when...

Romeo and Juliet

Good question. I don't think the characters mature at all. When Romeo kills Tybalt, he yells that he is "fortune's fool". To me, this indicates that he has not taken personal responsibilty for...

Romeo and Juliet

The most obvious similarity is that they are both self-centred. Romeo is more in love with love than he is with either of the women he falls for. Paris is so intent on having Juliet that he doesn't...

Romeo and Juliet

The nurse is depicted as a practical, down-to-earth character and she is often interpreted as a comic foil to Juliet. (A foil is a character who through strong contrast underscores or enhances the...

Romeo and Juliet

Juliet demonstrates many character and personality traits throughout Romeo and Juliet. When we first meet her, Juliet is a docile, dutiful child, but upon meeting Romeo, her life is redefined. She...

Romeo and Juliet

The lines Romeo speaks are "Thou detestable maw, thou womb of death, Gorg'd with the dearest morsel of the earth, Thus I enforce thy rotten jaws to open," Translates to - You hateful belly, you...

Romeo and Juliet

Lust, yes. Love? Romeo, and arguably Juliet as well, can't tell the difference. The only real difference between his infatuation with Juliet and his infatuation with Rosaline is that with Juliet it...

Romeo and Juliet

The note from Friar Laurence never reaches Romeo because Friar John, who was to deliver the message, was quarantined in a house because they thought he had been exposed to the plague. By the time...

Romeo and Juliet

Time is definitely an issue, as is concern for Juliet's well-being. He appears to want to tell them (and Tybalt too) but says he has to wait for the right occasion to do so. There are a couple of...

Romeo and Juliet

He is the one of the few adults that knew the full story and could have done more about it. He could have confessed to everyone that he had married the teenagers or he could have outright refused...

Romeo and Juliet

He hopes by joining the families, he hopes that there will be peace between the Capulets and Montagues. He tells the audience: In one respect I'll thy assistant be; For this alliance may so happy...

Romeo and Juliet

Upon finding Juliet, her parents think she committed suicide. She drank from a vial and they probably feel it was a poison or very strong medicine that killed her. They also feel she was very...

Romeo and Juliet

Romeo goes to see Friar Laurence in Act II, Scene 3 after he and Juliet have decided to marry during Act II, Scene 2 (the balcony scene). After Romeo says he has been up all night, the Friar...

Romeo and Juliet

The question can be answered compellingly either way. The Chorus declares that Romeo and Juliet were "star-cross'd". Romeo refers to "some consequence yet hanging in the stars". After he kills...

Romeo and Juliet

In Act II, Scene 4, the Nurse asked Romeo if his love is true and if he intended to marry Juliet. She told Romeo if he was true in his love and an honorable gentlemen to give her a time and place....

Romeo and Juliet

If you want the full summary, go to the enotes link provided. If you want my five minute version, here it goes! Romeo wants to see Juliet again so he ditches the rest of his crew that came with...

Romeo and Juliet

Mercutio is a class clown. He will mock Romeo's views on love and do anything to make people laugh. Think of him as a Benvolio without a filter for his words. If you take a look at the Queen Mab...

Romeo and Juliet

You can find a complete summary and analysis of the acts you've specified by visiting the links below. They are listed as 1-2, 3-4, and then 5. Good luck!

Romeo and Juliet

I would try to remember the major characters. Often we remember the characters through their actions. That will help in remembering plot. Romeo - a lovestruck teen who is implusive. He was in...

Romeo and Juliet

You shouldn't have any trouble writing about mercutio, as has been written here before, Mercutio is a mercurial (changing) character, who goes from joking to serious, and who is a great friend to...

Romeo and Juliet

One of the things you need to remember is that these are two doomed lovers. In the prologue, the chorus mentions theses are "star-crossed lovers". In Shakespeare's time, many people believed that...

Romeo and Juliet

Often considered a comic foil. (A foil is a character who by strong contract underscores or enhances the distinctive qualities of another character.) to his friend Romeo, Mercutio commands...

Romeo and Juliet

Juliet's refusal to bow to her father only adds "fuel to the fire." Her father is very domineering and doesn't like to be crossed. He tells Juliet she will not be acknowledged as his daughter if...

Romeo and Juliet

Firstly, we know that Paris is a gentleman and of noble blood. There are a number of references in the play which confirm this.' "thereis a nobleman in town, one Paris," Nurse when speaking to...

Romeo and Juliet

Lord Capulet wants Count Paris to woo Juliet. He knows that he is related to Prince Escalus and has a high social status in the kingdom. He feels that Juliet should also have a say in the...

Romeo and Juliet

I think you are attempting to ask about the following quotation from Act I Scene 4: Romeo. What, shall this speech be spoke for our excuse? Or shall we on without apology? Romeo asks this...

Romeo and Juliet

Romeo cries out these words when the full impact of what he has just done, and the consequences to be suffered, strikes him. His secret marriage to Juliet of the Capulet family, his own family's...

Romeo and Juliet

Think of the prologue like a film trailer, Shakespeare uses strong words and language to draw the audience in. He gives us just enough information to engage our interest then tells us that if we...

Romeo and Juliet

In a word, the language is poetic. It is full of metaphors and hyperbole. It is as if the emotion the two young lovers feel is so full of emotion, it can't be contained in normal language. Instead,...

Romeo and Juliet

After the announcement of the marriage arranged between Juliet and Paris the Nurse sides with the Capulets and feels Juliet should marry Paris. Juliet is very devastated and hurt by the nurse's...

Romeo and Juliet

Juliet's mother comes to Juliet in Act III, Scene 5 to tell her that she is to marry Paris on Thursday, Lady Capulet believes that these are "joyful tidings". When Juliet responds that she will...

Romeo and Juliet

Juliet would never tell her parents of her marriage because she has toally alienated her parents from her decision to marry Romeo. This was unheard of in Elizabethean Times.Marriages were arranged...

Romeo and Juliet

Even though Romeo slayed Tybalt, Juliet still loves him. At first, feels betrayed by Romeo. Then her love for Romeo takes away the blame she felt against him. At first she sides with Tybalt, but...