eNotes Homework Help is a way for educators to help students understand their school work. Our experts are here to answer your toughest academic questions! Once it's posted to our site, your question could help thousands of other students.
Popular Titles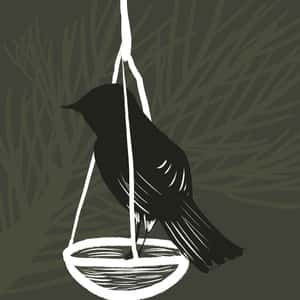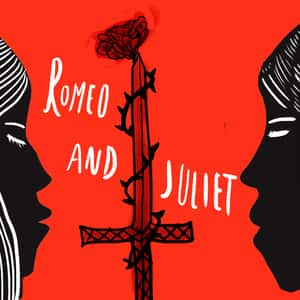 Showing
in Romeo and Juliet
Romeo and Juliet

Here's one of many. This is Romeo speaking to Mercutio.Is love a tender thing? it is too rough,Too rude, too boisterous; and it pricks like thorn. (I, iv)

Romeo and Juliet

The Friar definitely oversteps his position, but he like everyone else, is bound by Fate! Fate is the most responsible, and in some ways fate is a real character in Romeo and Juliet. From the very...

Romeo and Juliet

I vote for the Leo one, kids are just going to respond to it, and also realize that Shakesepare is a living, breathing thing and doesn't have to be a faithful reproduction of the play. If you do go...

Romeo and Juliet

I agree, and so does Juliet's father, at least at first. She is only fourteen; while this was the absolute minimum age for consent in the Renaissance, Lord Capulet wants to wait another two years....

Romeo and Juliet

How about "Debate Rages: Marriage for Love or Arranged Marriage?" You could take the non-traditional angle here and argue that marriage for love obviously ended in tragedy for this...

Romeo and Juliet

Neither Romeo nor Juliet have anyone solid they can confide in. The parents and friends in their lives try to reach out but are either too self absorbed or oblivious to see what is happening with...

Romeo and Juliet

I would also recommend using an existing sonnet as a template. With my students, I have them write a sonnet in the style of Sonnet 130. Because it starts off so seemingly insulting, my students...

Romeo and Juliet

If there is room for one more response to this interesting assignment, I would add this:consider writing the letter from the point of view of one of the characters, such as Juliet. Using bits and...

Romeo and Juliet

I think you will find it very helpful to read the in-depth character anaylsis here at eNotes, which also contains many  quotations from the play to support the analysis.  A link is...

Romeo and Juliet

Follow the link below for a modern English translation. The quoted passage begins around the middle of the page.

Romeo and Juliet

I see the lover's actual deaths as reactive. I think this shows despair rather than love (although one could argue that the despair is evident of how deeply they did love). Still, I don't see the...

Romeo and Juliet

Juliet and her Nurse have been together since Juliet was born. She was the one who nursed Juliet as a baby, and she was with her far more often than Juliet's mother was. This closeness is...

Romeo and Juliet

\"I, measuring his affections by my own,-- That most are busied when they\'re most alone,-- Pursu\'d my humour, not pursuing his, And gladly shunn\'d who gladly fled from me.\" Benvolio speaks...

Romeo and Juliet

Prince Escalus, after hearing the complete story of what happened, berates the parents of Romeo and Juliet when he says, "See what a scourge is laid upon your hate,/That heaven finds...

Romeo and Juliet

My favorite part of the play is after the Capulet party when Romeo jumps the fence and sees Juliet on the balcony. When she's thinking aloud and says, "What's in a name? That which we call a...

Romeo and Juliet

Romeo and Juliet are desperate to be together, but at this point in the play (Act II, sceneii), they have not come up with a plan to spend their lives together as they would wish.  Juliet...

Romeo and Juliet

Absolutely! The play of Romeo and Juliet is timeless--what could be better than two young people from families who are bitter enemies, who fall in love at first sight, who marry the day...

Romeo and Juliet

I would add to the previous answers by suggestion that Shakespeare is directly speaking to this very question, through the prologue speech and also Prince Escalus' speech at the end of the...

Romeo and Juliet

The movie (it was originally a play) "Westside Story" illustrates the definition of the phrase "star-crossed lovers".  The story is similar to "Romeo and Juliet", except the...

Romeo and Juliet

I'm assuming by this question you mean how did Romeo's farewell words to Juliet differ from (or were similar to) Juliet's farewell words to Romeo. Romeo's words dwelt on her beauty - he could not...

Romeo and Juliet

Juliet sent the nurse to meet Romeo at 9:00 A.M. and she didn't return till 12:00 P.M. This was after she also bought things in the market and had to walk. The time was not strictly spent on...

Romeo and Juliet

The previous answers are very good; I would just like to add a few lines that help to support the argument, particularly to look at Juliet's side of things. In 2.2.160, Juliet cries, "Bondage is...

Romeo and Juliet

What we know about the Montagues and their son must largely be surmised from Romeo's actions.  There is not the intense dialogue from Lord and Lady Montague as there is between the...

Romeo and Juliet

You may be referring to Act 4, Scene 1 where Juliet runs into Paris at Friar Laurence's cell. She responds to him coolly and cordially, but her responses have double meanings, which is verbal...

Romeo and Juliet

In the last act, both the Capulets and Montagues realize the error of their ways and regret how insensitive they were to the needs of their children. But first, the Prince admonishes them all:...

Romeo and Juliet

Shakespeare's marriage as a very young man to a woman much older than himself was reportedly a loveless affair.  The union did produce a son named Hamlet who later died and led Shakespeare to...

Romeo and Juliet

If Romeo and Juliet's parents listened to the young lovers, perhaps things would have ended differently. In Act III, scene v Lady Capulet doesn't really pay attention to what her daughter says,...

Romeo and Juliet

Grief, misunderstanding, and desperation are the words I would use to characterize 3.5. This scene is the aftermath of Romeo's slaying of Juliet's cousin, Tybault and his subsequent banishment...

Romeo and Juliet

Here's a link to the text of the play for Act III Scene 5

Romeo and Juliet

I'm not sure one can even consider the unqualified term "conflict" as a theme at all. Consider that every play, indeed nearly every piece of literature, has some sort of conflict at its core;...

Romeo and Juliet

Many of the questions you've asked are to be answered in your own opinion. Try to picture yourself as a kind of family counselor. Is the stern approach to parenting taken by Juliet's father an...

Romeo and Juliet

Juliet has a strained relationship with her mother, who loves her but is rather distant. It is the Nurse who has brought Juliet up, having been her wet-nurse and then her Nanny and continues to be...

Romeo and Juliet

There is a great deal of debate over this very subject. Lets start with a few possibilities, and then examine what Shakespeare himself said. First, one must consider Romeo and Juliet themselves....

Romeo and Juliet

Friar Laurence speaks these words to Romeo and Juliet in Act II, scene 6. The young lovers have just arrived at the Friar's cell in order for him to marry them. He's just telling them to hurry in,...

Romeo and Juliet

Yes, these lines are spoken by the nurse, after she finds Juliet "dead". The day is black because Juliet, who she loves, is dead. Her light (soul) is turned out (in death) and the, day, therefore...

Romeo and Juliet

These words are spoken by Romeo after he's met and fallen in love with Juliet at the Capulet party. After the party, Romeo ditches his friends and climbs over the wall of the Capulet orchard....

Romeo and Juliet

This is said by a citizen of Verona in Act I, Scene 1. A fight has broken out in the streets of Verona between the servants of the Capulets and the Montagues. This citizen is obviously outraged...

Romeo and Juliet

When Capulet speaks of their "solemn hyms" changing to "sullen dirges", he speaks of the rapid shift from songs of celebration to songs of sadness. Yet, his celebratory songs are not exactly full...

Romeo and Juliet

The Friar marries both Romeo and Juliet without parental consent. This is a deception, but it is a lie of omission. Then, when he first becomes aware that Juliet's father has arranged a marriage to...

Romeo and Juliet

Juliet takes a potion that will make her look as if she were dead for long enough for her to be mourned and buried. The Friar's plan is to send word to Romeo about her fake death and the Friar and...

Romeo and Juliet

I'm guessing that you're asking how the Friar proposes to help Juliet out of her quandry, but I'm going to respond to what you've actually asked here, because I think it is more interesting. He...

Romeo and Juliet

Fate is one of the predominant themes of the play. As the analysis here at eNotes indicates, Shakespeare places relies heavily on the "Elizabethan concept of Fortune or Fate." For example, "upon...

Romeo and Juliet

Because metaphors make language richer and more enjoyable. Although some of the imagery may be lost on us now, in Shakespeare's time, these references to birds would have conjured up the metaphor...

Romeo and Juliet

Lord Capulet wants Juliet to marry Paris. She cannot do it because she loves Romeo and is already married to him.

Romeo and Juliet

Lady Capulet misunderstands the reason for Juliet's sorrow. Lady Capulet thinks that Juliet is upset about Tybalt's death, but she is more concerned about Romeo who has been exiled to Mantua or...

Romeo and Juliet

Shakespeare creates sympathy for Juliet by showing us her vulnerability. First, she blunders horribly in the initial moments with Romeo when she reveals everything in her heart to Romeo before she...

Romeo and Juliet

In Act II, Scene 4, the nurse tells Romeo that Juliet is the sweetest lady. She doesn't want Romeo to get Juliet's hopes up to let her down because she is young and innocent and as most 13 year...

Romeo and Juliet

Romeo is shamed in Act III, Scene I, because Tybalt had challenged Romeo to a duel in a letter that Romeo never received. Therefore Mercutio decides to take over the duel with Tybalt and ends up...

Romeo and Juliet

In these lines (1.4.53; 1.4.75; 1.4.88) the non-romantic Mercutio is comparing Romeo's own romantic leaning to myth. Queen Mab was an fairy of Irish folktales. Scholar H. Ellis also notes that...

Romeo and Juliet

The biggest change in Romeo seems to be in his willingness to take action. Initially, Romeo spends long hours wandering around the woods by himself, shuttered into a dark room. When he meets Juliet...