eNotes Homework Help is a way for educators to help students understand their school work. Our experts are here to answer your toughest academic questions! Once it's posted to our site, your question could help thousands of other students.
Popular Titles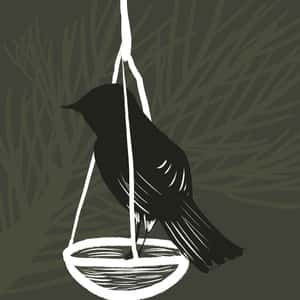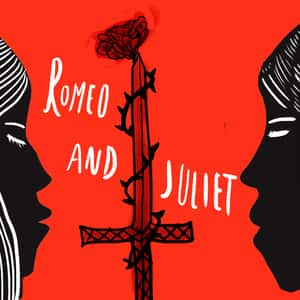 Showing
in Romeo and Juliet
Romeo and Juliet

Friar Laurence believes that both plants and men have attributes that can be both good and bad, depending on how they are used. A plant with medicinal qualities can cure, but also can be poisonous...

Romeo and Juliet

One figure of speech is personification, giving human qualities to non-human things. Capulet personifies the Earth when talking to Paris about Juliet:The earth hath swallowed all my hopes but she...

Romeo and Juliet

That quote, from the very beginning of the play, refers to Romeo and Juliet. "Star-crossed" refers to the fates and the future that is written in the stars - Shakespeare is poetically...

Romeo and Juliet

Shakespeare doesn't paint a picture-perfect description of the Nurse, but one can assume that she is about the same age as Juliet's mother, since she nursed and raised Juliet after her own...

Romeo and Juliet

Personally, I can't imagine the play without this scene. It is an important scene because it continues to give us insight into the character and actions of all of these characters - Romeo,...

Romeo and Juliet

Nurse's weakest character trait is that she is far too compliant. Her tendency towards being overly compliant prohibits her from making morally correct decisions. Although, we can say that her...

Romeo and Juliet

In Act I, it is apparent the depth of the nurses devotion to Juliet. When Juliet's mother comes to talk to Juliet about the prospect of marriage, she first sends the nurse away. She changes her...

Romeo and Juliet

It's very difficult to say because both of them are somewhat untrustworthy, but at the same time both of them present the only adult figures who offer to help Romeo or Juliet.Know what we know now,...

Romeo and Juliet

In reply to #9, if you take the fact that Juliet is Italian (in that she is from Verona), she most likely has very dark hair, either brown or black. Take it from an Italian: it's dark, it's...

Romeo and Juliet

The word "Marry" is an exclamation used in Shakespeare's time. Its best definition is "indeed!". For example, when Gregory says to Sampson:No, marry; I fear thee.The...

Romeo and Juliet

Shakespeare engages the audience in Act I, scene 1 of Romeo and Juliet with his use of puns. A pun is a play on words. In this scene, Shakespeare uses the servents of the Capulet and Montague...

Romeo and Juliet

Well, for one thing, hatred has fueled the fued between the Capulets and Montagues for decades. The Prince's life is affected as he has to declare the next person from either side who starts...

Romeo and Juliet

Love and hate is certainly the first contrast presented. A quote for this comes directly from the opening chorus: "from forth the loins of these two foes/a pair of star-crossed lovers take...

Romeo and Juliet

As a servant in the Capulet house, the nurse is both a mother-figure and a friend to Juliet. For the audience, she is great comic relief. The nurse bumbles through conversation, digressing from the...

Romeo and Juliet

Romeo is immature in his lovestruck adolescence. He thinks he loves Rosaline, and her refusal to accept has him hiding away from people, and spending all his time alone.He very quickly switches his...

Romeo and Juliet

One dramatic technique used by "Will" or William Shakespeare, is soliloquies. Soliloquies are when one player (actor) is alone on stage and is speaking aloud for an extended amount of...

Romeo and Juliet

Shakespeare took the plot of the play from a drama written by Arthur Brooke in 1562 and republished in 1587 as The Tragically Historye of Romeus and Juliet. It was an Italian poet who first wrote...

Romeo and Juliet

Try here: http://www.clairedanes.com/rjintro.html. If this isn't what you're looking for, search "directors notes for Romeo and Juliet" online. It brought up lots of hits when I did it....

Romeo and Juliet

I just want to add to the question by saying that Lord Capulet has moved the wedding date up because he feels that Juliet is distraught over Tybalt's death and by marrying Paris, sooner than...

Romeo and Juliet

In addition to the above answers I want to add that the whole Capulet family is very dysfunctional. The Nurse has raised Juliet from day one to the point of being breast-fed by the Nurse. Lady...

Romeo and Juliet

Another simile in Act Three, is when Mercutio, Benvolio, Page and the servants enter the public place in the street and Mercutio is fooling around with Benvolio. Mercutio tells him, "Thy head...

Romeo and Juliet

In this scene, Tybalt insults Romeo and Romeo ignores him because he is so happy, since he just came from his wedding. Tybalt then says he would like a word with one of them, Mercutio and/or...

Romeo and Juliet

Dramatic irony is when something happens that only one or a few characters on stage and the audience know about...all other characters are in the dark. In this soliloquy, Juliet is grieving that...

Romeo and Juliet

Good question, Jamie. First, let me say that I assume the word choice was intentional—that Shakespeare wanted Juliet to ask "Why are you Romeo?" in a way that echoed asking "Where...

Romeo and Juliet

The Montagues and Capulets are known to one another before they play starts. During the play, they meet on two occasions. First, in Act I, scene i, they are both at the scene of the riot after it...

Romeo and Juliet

I agree with the answer below, but would add that since Romeo's sadness over his unrequited love for Rosaline will be cut short soon enough, there is no reason to prolong the situation by...

Romeo and Juliet

The key to reading Shakespeare is to take the text sentence by sentence. Don't try to lump together a whole speech and then figure it out. Slow it down. The more you do it, the easier it will...

Romeo and Juliet

After declaring their vows of love, Romeo and Juliet decide to marry. Romeo will make plans wed Juliet and they will exchange information through the Nurse; then, of course, they marry.

Romeo and Juliet

The Chorus Romeo and Juliet begins with a brief overview by a chorus. Now, in many forms of drama, a chorus or a choral opening is common. (In Greek drama the chorus plays a major role.) However,...

Romeo and Juliet

Romantic Tragedy You see that the plot of drama is about love.Can we say that it is the romantic tragedy? Is it THE romantic tragedy? As in, the only one, or the main one? Maybe. It is certain A...

Romeo and Juliet

Enotes provides a short summary of Romeo and Juliet- if you follow the first link below, you can read it. There is also a longer summary of each act and scene - follow the second link for those...

Romeo and Juliet

I don't recall any battles of this name in the play Romeo and Juliet. Are you referring to the American battle? In that case, according to Ask.com:September 1781 - October 19, 1781The battle of...

Romeo and Juliet

I'm not sure exactly what you're asking, but my guess is you're inquiring about the Montagues' and the Capulets' inability to work things out before their children committed suicide. Peace only...

Romeo and Juliet

Lord Capulet, none too pleased to learn that his daughter is refusing to marry Paris, calls Juliet a "mistress minion", a "green sickness carrion" and a "tallow face."...

Romeo and Juliet

Although Romeo and Juliet is a tragedy, there is an element of comedy throughout the play that helps alleviate the intensity. Juliet's Nurse, for instance, serves as comic relief. She discusses...

Romeo and Juliet

Personification is when an animal or object is given human characteristics. So when any non-human thing does something that a human would do, it is being personified. A simple example is "the wind...

Romeo and Juliet

Oh, you mean aside from cuteness? (Just kidding! :)The earliest film version in 1936 starred Leslie Howard, (perhaps best-known for his portrayal of Ashley Wilkes in Gone with the Wind.) An odd...

Romeo and Juliet

Romeo and Juliet is chockfull of complications, the most central one being the relationship between Romeo Montaque and Juliet Capulet. The Montaques and the Capulets have been "at war"...

Romeo and Juliet

One of the most problematic aspects of this play is the Friar's fliratiation with the occult and his seeming lack of concern for everything being in "the hand of the Lord." The vial...

Romeo and Juliet

Juliet does suffer a great misfortune, and her sex may be the catalyst in the "greater misfortune" in the tragedy, but both of the young lovers suffer from the ineptitude of the adults in...

Romeo and Juliet

The Nurse and the Friar should never agree to be part of a plan that goes behind the backs of the parents. Both of these people have not only a responsibility to Romeo and to Juliet. They also have...

Romeo and Juliet

They're in love and they're teenagers! You'll have to give them a break. Teenagers are pretty annoying, even if you are one yourself you'd have to agree that most of your peers, especially when...

Romeo and Juliet

Juxtaposed means comparing two things side-by-side.In Romeo and Juliet, one way to think of things being "juxtaposed" is Juliet's love for Romeo as compared, side-by-side, to her father...

Romeo and Juliet

You can get a complete modern translation of the play if you go to the links below.The Prologue basically introduces the whole play, telling us it is set in Verona and there is an old feud between...

Romeo and Juliet

Traditionally, light has symbolized good and dark evil, or at least not-so-good. While this is sometimes the case with Romeo and Juliet, the standard interpretation is not always true. In the...

Romeo and Juliet

My first impulse was to simply say, "Yes," but I'll resist that temptation. Yes, the play is still relevant. Some culture or period specific elements of it don't apply. We do not, for...

Romeo and Juliet

In a word, no. Unfortunately, Romeo and Juliet have no one in whom they can confide and receive sound guidance. A good parent would never come up with such a ridiculous scheme, one riddled with...

Romeo and Juliet

The first quote from Romeo and Juliet that comes to anyone's mind is the famous "O Romeo! Romeo! Wherefore art thou, Romeo!" which has entered pop culture as a representation of the works of...

Romeo and Juliet

MMMMercutio, come on down! He's bawdy, he's out there, he's unrestrained, he's darn near crazy at times with his language and speech, and his Queen Mab speech is to die for.Ahem. I favor Mercutio....

Romeo and Juliet

Juliet's nurse dotes on her charge. In Act 2.4.103-104, she says, "Well, sir, my mistress is the sweetest lady.—Lord, Lord! when 'twas a little prating thing!" She has been her...