eNotes Homework Help is a way for educators to help students understand their school work. Our experts are here to answer your toughest academic questions! Once it's posted to our site, your question could help thousands of other students.
Popular Titles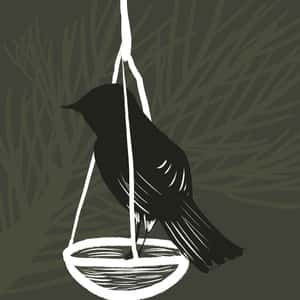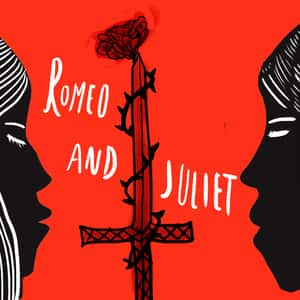 Showing
in Romeo and Juliet
Romeo and Juliet

In my experiences of audiences, the reaction to Tybalt's character seems to be in line with what Shakespeare must have intended: that is, for the man to be perceived as a well-meaning but...

Romeo and Juliet

Juliet is the epitome of innocence - she is very young, very sheltered, and knows very little of the ways of the world. Nurse, on the other hand, has "been around the block" a few times....

Romeo and Juliet

The Nurse meets with Romeo in order to set up a time when Juliet should arrive at Friar Lawrence's cell for their wedding. When she does, she reveals to Romeo that she prefers Paris to Romeo and...

Romeo and Juliet

Enotes offers a side-by-side translation that is really useful: http://www.enotes.com/romeo-text

Romeo and Juliet

The literary device being used is a proverb and when the Nurse quotes it, "Is your man secret? Did you ne'er hear say, Two may keep counsel, putting one away?", she is asking Romeo if...

Romeo and Juliet

I hesitate giving you a summary based on line numbers, simply because just about every version of Shakespeare's plays will have their lines numbered slightly different. Could I suggest instead...

Romeo and Juliet

I think we have to assume that Balthasar was either told of the wedding by Romeo before he left for Mantua. The only other people, besides Romeo and Juliet themselves, who knew about the wedding...

Romeo and Juliet

Romeo has just gotten the friar's promise to marry he and Juliet. The friar has failed to consider the disastrous consequences of agreeing to carry out this promise.Romeo blames his preoccupation...

Romeo and Juliet

Romeo discovers Juliet's identity almost by accident. The nurse pulls Juliet away because Juliet's mother has been asking for her. Romeo asks the nurse, "What is her mother?" The nurse...

Romeo and Juliet

I think Friar Laurence is one of those characters that gives the audience a false sense of security. He seems like he might be a sensible guy at first - giving Romeo a bad time about his quick...

Romeo and Juliet

Despite his foolish choice to aid Romeo and Juliet, Friar Lawrence is a character of reason and judgement in this story. He does not get carried away with emotion and he always preaches caution....

Romeo and Juliet

"Parting is such sweet sorrow" is also alliteration, the repetition of the same consonant sound closely located in a line of poetry. 

Romeo and Juliet

Juliet is waiting for the Nurse to return from her meeting with Romeo. She sent her at 9:00 A.M. and it is almost 12:00 P.M. She can't figure out what is taking her so long. As her nervousness...

Romeo and Juliet

Okay, Act II, scene i - I suppose it is ironic that Mercutio and the boys are trying to find Romeo and yelling for him the name "Rosaline" to get his attention, when now Rosaline has no meaning for...

Romeo and Juliet

Oh, what an interesting and challenging question! What is ironic about this scene is that, while it is known as a famous love scene, it is really about the infatuation of two young teenagers, run...

Romeo and Juliet

Infatuation is a passion that is most often defined by these characteristics: unreasoned, foolish, short-lived, over-powering.Romeo and Juliet don't know each other. They have spent no time...

Romeo and Juliet

There are many examples. First, the Friar's opening monolgue is foreshadows bad things that can happen from good. In talking about the qualities of the plants, he mentions that some plants might...

Romeo and Juliet

Juliet is run away with her infatuation in this scene, and it is making her quite impatient. She is anxious and antsy as she waits, wishing the Nurse were in love so that she would understand...

Romeo and Juliet

Romeo and Juliet are supposed to be enemies. They come from feuding families and they should hate one another. But they meet, and they are infatuated. But in order for them to communicate, they...

Romeo and Juliet

Romeo and Juliet were young teens who were not ready for the committment of marriage. Their actions were impulsive and compounded the tragedy. First, Romeo was in love with Rosaline and pined...

Romeo and Juliet

Although the marriage about to take place in Act 2, scene 6 is a peaceful scene, it does contain elements that foreshadow future sorrow. First, the Friar, upon blessing the marriage, asks the...

Romeo and Juliet

You could compare their lifestyles prior to meeting one another. Possibly consider what it was like for a boy during this time in history - being able to go out with his friends, wooing women,...

Romeo and Juliet

Mercutio sings in this scene, when he is giving the Nurse a bad time and being very bawdy:"An old hare hoar,And an old hare hoar,Is very good meat in Lent.But a hare that is hoarIs too much...

Romeo and Juliet

The friar is gathering herbs and plants that can be beneficial to people, but then he recognizes that the same plants and herbs can be deadly, as well, when used inappropriately. The friar realizes...

Romeo and Juliet

There are many contrasts used to show the differences in emotions of this play. Romeo opens jabbering on about Rosaline and how in love he is with her, much to his friends' joking because up until...

Romeo and Juliet

According to calculations, Lady Capulet says, "By my count, I was your mother much upon this years that you are now a maid". This seems to say that Lady Capulet was thirteen when she had...

Romeo and Juliet

Juliet is their only living child at the time of the play. Lord Capulet tells Paris, "She is the hopeful lady of my earth" (I, ii), meaning that Juliet is his "heir and hope for...

Romeo and Juliet

It is interesting to note that although Shakespeare tells his audience in the Prologue exactly what is going to happen - these two young lovers are going to die - he still manages to build suspense...

Romeo and Juliet

Romeo is the ultimate "head in the clouds" lover. He moons over Rosaline, then he completely loses it over Juliet. He is the incurable romantic.Benvolio is the voice of reason. He's...

Romeo and Juliet

This is such a sad scene, and there is definitely a feel of time running out. Initially it seems happy as we see Romeo and Juliet together - but they're both wishing the morning didn't have to...

Romeo and Juliet

A maiden is defined as an unmarried woman. Particularly in Elizabethan times, this would mean that the woman is also a virgin. So, the term maidenhead refers to a young woman's virginity. If you...

Romeo and Juliet

When talking to Balthasar, Romeo is forceful and confident. He tells Balthasar his errand is simply to see Juliet and take a ring from her finger. He orders Balthasar not to follow and insists he...

Romeo and Juliet

Well I can't say why Juliet is your favorite character - only you can say that - but why don't list some of her positive character traits? Juliet is a responsible young lady in many ways. She...

Romeo and Juliet

One way in which we see fate operating in Act 1, Scene 1 is that we learn Romeo has been rejected by Rosaline. Rosaline does not have any known genuine reason for rejecting Romeo. He is one of the...

Romeo and Juliet

Romeo and Juliet parallel Tony and Maria in that both are in love, and their love is forbidden. R&J come from feuding families, whereas T&M are from different sides of the track. They are...

Romeo and Juliet

I believe that a family crest in that time might have either Latin or Italian. There are many great mottos in Latin, here are some ideas:Audax at fidelis - Bold but faithful. Fac fortia et patere...

Romeo and Juliet

Romeo has various characteristics that can be illustrated with quotes. In Act I, scene i, we see him as the spurned wooer of Rosaline, smarting over her rejection. His friend, Benvolio, asks him in...

Romeo and Juliet

Fate is the ultimate variable; we could argue that the young lovers are "fated" for disaster. Their feuding families have a long history; both are young and hormonally influenced;...

Romeo and Juliet

When Juliet does not jump for joy at the announcement that she will marry Paris in a week's time, Lord Capulet is furious with Juliet.Lord Capulet is incensed that Juliet is not complacently...

Romeo and Juliet

In Romeo and Juliet, the characters are judged on account of their names. The Montagues hate the Capulets, and vice versa. It doesn't matter what a person is really like, only what their name...

Romeo and Juliet

This famous scene shows us a great deal about Juliet's character. Before this, the only things we knew about her were that she was young and willing to obey her parents (Act I). But now that she's...

Romeo and Juliet

This is from the opening Prologue of Act I, wherein the Chorus actually tells the audience right from the start what the play is about and how it will end. To really understand those lines, though,...

Romeo and Juliet

Juliet's father becomes much more hurried about getting Juliet and Paris married, once Tybalt is killed and everything seems to be going badly for the family. Initially Lord Capulet told Paris...

Romeo and Juliet

Friar Laurence believes that both plants and men have attributes that can be both good and bad, depending on how they are used. A plant with medicinal qualities can cure, but also can be poisonous...

Romeo and Juliet

One figure of speech is personification, giving human qualities to non-human things. Capulet personifies the Earth when talking to Paris about Juliet:The earth hath swallowed all my hopes but she...

Romeo and Juliet

That quote, from the very beginning of the play, refers to Romeo and Juliet. "Star-crossed" refers to the fates and the future that is written in the stars - Shakespeare is poetically...

Romeo and Juliet

Shakespeare doesn't paint a picture-perfect description of the Nurse, but one can assume that she is about the same age as Juliet's mother, since she nursed and raised Juliet after her own...

Romeo and Juliet

Personally, I can't imagine the play without this scene. It is an important scene because it continues to give us insight into the character and actions of all of these characters - Romeo,...

Romeo and Juliet

Nurse's weakest character trait is that she is far too compliant. Her tendency towards being overly compliant prohibits her from making morally correct decisions. Although, we can say that her...

Romeo and Juliet

In Act I, it is apparent the depth of the nurses devotion to Juliet. When Juliet's mother comes to talk to Juliet about the prospect of marriage, she first sends the nurse away. She changes her...