eNotes Homework Help is a way for educators to help students understand their school work. Our experts are here to answer your toughest academic questions! Once it's posted to our site, your question could help thousands of other students.
Popular Titles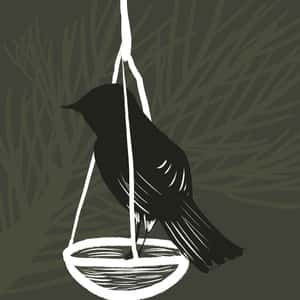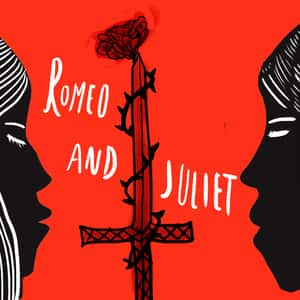 Showing
in Romeo and Juliet
Romeo and Juliet

Juliet's physicality is an important theme when discussing this play, as she and Romeo fall in love at first sight and their chemistry is at least partially based upon their physical attraction....

Romeo and Juliet

This is completely your opinion. There are very good points to argue for both sides. In this answer, I shall discuss both. They are responsible The whole reason the story happened is the Friar...

Romeo and Juliet

Romeo uses a metaphor when he says: "You bad'st me bury love." A metaphor is a comparison using a verb, when you say that something is something. It is a type of figurative language used to...

Romeo and Juliet

Romeo does, in fact, leave Verona because he stays in Mantua per the instructions of Friar Laurence. For, it is Mantua that is quarantined because of a plague, preventing Friar John from giving...

Romeo and Juliet

Short Answer: Prince Escalus warns that anyone who fights in the Capulet/Montague feud again will be put to death. Shakespeare opens his play with violent action, foreshadowing the violent love to...

Romeo and Juliet

In Romeo and Juliet, Mercutio is seen as the comic relief in some scenes. He is quick to make fun of Romeo for his love for Juliet. He also warns Romeo that nothing good can come from his...

Romeo and Juliet

Romeo tells Nurse that he and Juliet plan to marry. When Romeo and Juliet meet at Juliet's ball, it is love at first sight. Everyone knows the story though. It was a forbidden love. Juliet was...

Romeo and Juliet

Yes, as above, Juliet was born on July 31. This makes her a Leo (Shakespeare's audience would have been aware of Zodiac signs). The interesting thing here is that Leo is a 'Sun' sign and Juliet,...

Reference

Act 4 is the turning point of the play. Romeo has been exiled for killing Tybalt. Juliet's parents still want her to marry Paris. Juliet is in deep mourning for Romeo. Act 4 begins with Paris...

Great Expectations

Most works of literature are concerned with the human experience, and, as such, there are always complicated relationships involved such as male/female love relations, parent/child relations,...

Romeo and Juliet

In William Shakespeare's play Romeo and Juliet, Romeo and Benvolio are cousins, and members of the Montague clan or family. The two are very close, and Benvolio is preoccupied for much of the...

Romeo and Juliet

In Act I, Scene IV of William Shakespeare's tragedy Romeo and Juliet, Romeo, Mercutio and Benvolio are discussing their plan to attend the ball at the Capulets' estate, a proposition for which...

Romeo and Juliet

Romeo and Juliet Poetry, imagery, time as both trope, and an element of plot structure all contribute to the beauty of the age-old story of tragic lovers in Shakespeare's Romeo and Juliet. After...

Romeo and Juliet

In both narratives of Romeo and Juliet and Farewell to Arms, there exist the theme of Fated Love as the "star-crossed" pairs struggle against the backdrops of social and political turmoil....

Romeo and Juliet

In Romeo and Juliet, a play in which impetuosity and failure of judgment prevails, there is little control. However, within the society of Verona, there is a patriarchal control exerted. In the...

Romeo and Juliet

There are several people that could be blamed for the deaths of these two young people. Their parents, by keeping the feud between the two families going. Mercutio can be blames, to some degree. He...

Romeo and Juliet

Juliet is 13 years old and the daughter of a very wealthy family. She is seen as the dutiful daughter and always does as her parents want. She has no desire for love or marriage, until she sees...

Romeo and Juliet

In Romeo and Juliet, Romeo is a romantic character with an overly-idealized vision of love and a propensity to act irrationally. He is overwrought because he is "out of (her) favor" (I.i.166) with...

Romeo and Juliet

Mercutio and the nurse both serve the function of adding comic relief. Comic relief is the idea that even in a dramatic play, you need to give the audience a few light moments. These light moments...

Romeo and Juliet

(An allusion is a reference to something often without explicitly naming it; often it is what is referred to as a "casual or passing mention.") In Act II, Scene 1, Mercutio makes three allusions,...

Romeo and Juliet

Shakespeare's Juliet is a mixture of caution and passion. In Act I, Scene 5, when she first meets Romeo, who is all passion, she urges him to act naturally, not poetically, and she asks him to...

Romeo and Juliet

The literary critic Stephen Greenblatt has designated Mercutio as a force within Shakespeare's play that acts to "deflate" the possibility of romantic love and the power of fateful tragedy....

Romeo and Juliet

I'd like to add some comments to the fine answer above. Shakespeare tells us in the Prologue to the play that From forth the fatal loins of these two foesA pair of star-cross'd lovers take their...

Romeo and Juliet

Since the question asks for "two other characters," then the Nurse and Lady Capulet act as foils to each other. Certainly, they are in contrast to one another as Lady Capulet pointedly asks her...

Romeo and Juliet

One need not read far into William Shakespeare's Romeo and Juliet to attain a sense of the play's statement regarding the pernicious, destructive effects of unbridled hatred. Romeo and Juliet...

Romeo and Juliet

In Act I, Scene 3, we are introduced to the powerful relationship that exists between Juliet and her nurse when the nurse comments: God mark thee to his grace!/ Thou wast the prettiest babe that...

Romeo and Juliet

Mercutio's final line before his death is; Help me into some house, Benvolio, Or I shall faint. A plague o' both your houses! They have made worms' meat of me. I have it, And soundly too. Your...

Romeo and Juliet

Whereas Romeo has previously used rhyme when speaking of love (Act I, Scene1), when he has spoken of Rosaline, it has been in terms of formalized courtly love. Now, however, in Act I, Scene 5 when...

Romeo and Juliet

The end of Act II, Scene 2, contrasts with the opening of Act II, Scene 3, just as the theme of Youth vs. Age sets up contrasts and the motifs of light/dark and day/night create oppositions....

Romeo and Juliet

Friar Lawrence, from Romeo and Juliet, is central to the development of the plot and will unwittingly contribute to the ultimate tragedy. As the opening passage of Act II, iii reveals, he has a...

Romeo and Juliet

Shakespeare does not provide many opportunities for the Chorus to exert a great role in Romeo and Juliet. The Chorus only shows up twice, in the form of Prologues to open Act I and Act II. Unlike...

Romeo and Juliet

The main similarity between the conflicts in Romeo and Juliet and "The Lottery" is that both revolve around sticking to tradition even at the expense of people's lives. Although at first...

Romeo and Juliet

Lady Capulet is partially responsible for the tragic ending because she just stood by while her husband married off her daughter to a perfect stranger, and it was the marrying off of her daughter...

Romeo and Juliet

Juliet shows that she is pure by not sleeping with Romeo until he marries her. Juliet is fourteen years old, and when her parents talk about marriage she is only mildly interested. LADY...

Romeo and Juliet

As the climactic scene of the play, Scene 1 of Act III opens with literary techniques: Foreshadowing The first public place was the site of much acrimony; this location on a day that is hot...

Romeo and Juliet

Tybalt and Mercutio are stock characters—the fighter and the clown. A stock character is a stereotype or a flat character. This is a character who does not change and has no depth, and could be...

Romeo and Juliet

Tybalt is inconsiderate because he wanted to oust Romeo from Capulet's ball, and he killed Mercutio. Tybalt has a fiery temper, and can generally be described as inconsiderate. An inconsiderate...

Romeo and Juliet

Lord Capulet was inconsiderate because he did not take Juliet's feelings about marriage into account. Although it was common for fathers to make decisions for their families in Juliet's day, by...

Romeo and Juliet

A pun is a play on words, usually for humorous effect. Shakespeare liked to use puns, often with sexual meaning. However, puns can be based on just about anything. Although puns are often made...

Romeo and Juliet

Stichomythia is a device that is useful in creating intensity in scenes of, in this case, the play, Romeo and Juliet. Juliet has learned that she is expected to marry Paris and is still reeling...

History

Because the 14th century falls within the Medieval Age, there often are generalizations made about marriage that have not always applied to particular centuries within this era. Nevertheless, there...

Romeo and Juliet

Romeo and Juliet is an Aristotelian tragedy because the action revolves around the story, not the characters. In other words, they are more or less at the mercy of the story rather than making...

Romeo and Juliet

Offhand, I can offer only one suggestion. That is the short novel Washington Square by Henry James. In the book Catherine Sloper is swept off her feet by the handsome fortune hunter Morris...

Romeo and Juliet

Lord Capulet, Juliet's father, is one of the most interesting characters in William Shakespeare's Romeo and Juliet because he undergoes what seems to be a dramatic and unexpected change. In the...

William Shakespeare

In Shakespeare's Sonnets, there is a progression of maturity in the persona of the lover as at first he is the selfish young man who views love in the vortex of his own rushing feelings. But, by...

Romeo and Juliet

Of course Romeo is one of the two primary characters in William Shakespeare's famous play Romeo and Juliet. From the beginning of the play, we learn that Romeo is a young man who feels things very...

Romeo and Juliet

The acquiescence and compliance of the women in Romeo and Juliet propel the events of the play to their tragic ends. JULIET When Juliet first meets Romeo in Act I, Scene 5, without knowing that he...

Romeo and Juliet

In the tragic tale of two beautiful and passionate lovers, Shakespeare depicts the impetuousness of youth and the violent path that unbridled passions take, whether they are the passion of love or...

Romeo and Juliet

In this scene of act I, in contrast to the previous scene of violence and impulsive actions, Shakespeare employs the theme of Impulsiveness vs. Caution. As Lord Capulet speaks with Paris, who...

Romeo and Juliet

Shakespeare evidently liked to play with the notion of things morphing into their opposites due to changing circumstances. In the opening soliloquy by Gloster in Richard III he says: Now is the...