eNotes Homework Help is a way for educators to help students understand their school work. Our experts are here to answer your toughest academic questions! Once it's posted to our site, your question could help thousands of other students.
Popular Titles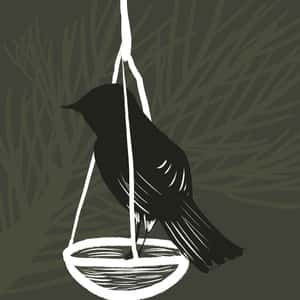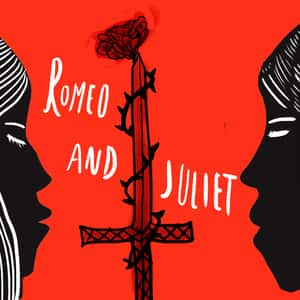 Showing
in Roald Dahl
The Tell-Tale Heart

The stories are similar in mood, setting, and plot. One of the elements of a short story is mood, which is created by foreshadowing and diction (word choice). Both stories have a similar mood in...

Roald Dahl

The house is cheerily decorated, particularly with yellow chrysanthemums. Billy is looking for a cheap place to stay, and the "Bell and Dragon" is recommended to him. However, he catches sight...

Roald Dahl

The BFG takes place primarily in England and Giant Country, in modern times. In England, the story begins in the orphanage where Sophie lives, and she and the BFG later travel to London to visit...

Roald Dahl

Roald Dahl is known for his rather eerie, or at least chilling, stories, and "The Landlady" is no exception. We meet her when seventeen-year-old Billy Weaver arrives in town and decides to enquire...

Roald Dahl

When the story begins, Mary is eagerly awaiting the return of her husband. The narrator describes the scene of a cosy, comfortably family home and Mary is completely enamored with her husband,...

Dusk

The trickster in "Dusk" seems to be a sort of apprentice or beginner at his chosen profession. Gortsby listens to his elaborate hard-luck story and then exposes him as a fraud with a single...

Roald Dahl

I can understand why the Umbrella Man behaves the way he does, but I cannot condone it. After all, he isn't stealing umbrellas because he is hungry. He spends his ill-gotten gains on triple shots...

Roald Dahl

The whole story is told from the point of view of the narrator, who is a twelve-year-old girl. This "minor character as narrator" technique enables the author to describe both the mother and the...

Roald Dahl

The author chose to tell "The Umbrella Man" from the point of view of a twelve-year-old girl because what happens seems innocuous and humorous as seen through her innocent eyes. The story opens...

Roald Dahl

I am guessing that your question refers to Roald Dahl's short story "The Umbrella Man," although you did not specify it in your question. The old man goes into The Red Lion pub and buys a triple...

Roald Dahl

In "The Umbrella Man" by Roald Dahl, the narrator's 34 year old mother has taken her twelve-year-old daughter to the dentist. The two did not have an umbrella with them so the girl's...

Roald Dahl

I would add that the mother is urbane. She doesn't live in London but must live in a nearby suburb. She is only suspicious because she has seen too much of people in the big city. Like any other...

Roald Dahl

This is a difficult question. In the two stories being analyzed, the Umbrella Man is more successful, but he is taking many risks. He does not seem to have a long career ahead of him. First of all,...

Roald Dahl

i know that the dog symbolises third person spoiling a marital relationship, it is the colonel. but what is the relationship between water fleas, dandelions, dentists?

Roald Dahl

why u always ask same questions

Roald Dahl

suspicious stern emotional

Roald Dahl

The similarities between the young man in dusk and the old man in umbrella man is provided in the following link below.

Roald Dahl

the betrayal of william's wife. william adn used to watch mary/s every single movement. he do not aloud her to do a lot of things such as smoking watching tv... mary used to hate his cold blue...

Roald Dahl

efriended by Miss Honey, Matilda later proves to her that she made the glass move. Miss Honey confides in Matilda that Miss Trunchbull is actually her aunt, who took over her father's home and...

Roald Dahl

The story is set in the middle of the city of London.A big city affords enough scope for manipulation.While waiting to get back home after a visit to the Dentist,the mother and the daughter were...

Roald Dahl

The Umbrella Man (from More Tales of the Unexpected): A mother and daughter meet a gentlemanly old man on a street corner, who offers them a beautiful silk umbrella in exchange for a pound note....

Roald Dahl

Is anyone can answer it until next Monday please?

Roald Dahl

The basic concept of Roald Dahl's Going Solo is to continue the autobiographical narrative that Dahl starts in the publication of his first autobiography titled Boy. In the book Boy, Roald Dahl...

Roald Dahl

"The Umbrella Man" and "Dusk" have one striking thing in common. The two tricksters obtain money by posing as men who don't need money. The message in both stories seems to be that...

Roald Dahl

Harry--his motivation is the mystery. Harry is the antagonist, the one who causes conflict for the protagonist. The ambiguity in the story, that starts in medias res, makes it difficult to know...

Roald Dahl

We need to understand how the education system in England is different from the education system in the United States. In the US, you guys start in Pre-Kinder, and then go into Kindergarten, then...

Roald Dahl

According to the American Heritage Dictionary,a double entendre is A word or phrase having a double meaning, especially when the second meaning is risque (See link) In the story "The Landlady"...

Roald Dahl

The story is set in India during the time of British rule. The main character is Harry Pope and the narrator of the story is Timber Woods. He goes over to he and his friend, Harry Pope's house....

Roald Dahl

the hitch hiker is a story about a thief while the umbrella man is the story of a con man.both of them have the same theme i.e. appearances can be deceptive

Roald Dahl

ONLINE STORE :====( http://www.etradinglife.com )=====The website wholesale for many kinds of fashion shoes, like the nike,jordan,prada,****, also including the jeans,shirts,bags,hat and the...

Roald Dahl

You have chosen two excellent stories to compare, as both focus on how some people are able to trick others into taking advantage of them in some way. What is interesting about both the man who...

Roald Dahl

I assume your question refers to "The Umbrella Man" by Roald Dahl and so I have edited the question accordingly. This excellent short story focuses on one old man and how he manages to keep himself...

Roald Dahl

ou have chosen two excellent stories to compare, as both focus on how some people are able to trick others into taking advantage of them in some way. What is interesting about both the man who...

Roald Dahl

Roald Dahl has a humorous writing style for children. He is very creative, using unique adjectives in his descriptive writing. Dahl uses figures of speech in his writing: He uses specific names...

Roald Dahl

Man walking. Started raining. Opened umbrella. Became Umbrella Man.

Roald Dahl

After a certain point in the story Roald Dahl holds the reader's interest with foreshadowing. But in the early part he holds the reader's interest just by describing a scene of perfect simplicity...

Roald Dahl

The major theme of this story is betrayal and deception. The story is meant to illustrate the idea that "turnabout is fair play" when we start to deceive and betray one another. Mrs. Bixby has...

Roald Dahl

The story revolves around irony and deception. As in so many of Roald Dahl's stories, there is a real twist in the tale that makes it delightful to read and we can appreciate the irony, the gap...

Roald Dahl

You need to consider the way that the mother is presented through what she says and does. In this excellent short story she is initially suspicious of the old man, being distrustful of strange men....

Roald Dahl

You need to prepare yourself with a pen or pencil, and lots of paper. This can be avoided if you can use a computer instead. You will also need a printer.

Roald Dahl

Dahl seems to have an amazing gift for incorporating black humour and irony into his fiction to produce tales, that although are supposedly aimed at teenagers, equally appeal to adult...

Roald Dahl

Because of today's technology, academic research is becoming easier and more available to more people every day. Your two biggest options for Roald Dahl research are the Internet and the good old...

Roald Dahl

I think one of the most obvious themes is that of appearances versus reality. It is interesting that the landlady is, at first at least, remarkably hospitable towards Billy. She treats him very...

Roald Dahl

sowmya123 give a proper answer

Roald Dahl

The Umbrella Man by Roald Dahl is a short story about a man with an ingenious way to pay for drinks that he has at pubs on days when it is raining. The story is narrated by a young girl who on a...

Roald Dahl

In this story, Roald Dahl's "The Landlady," tension is created by the use of suspense. We know from the very beginning that something is not quite right. Billy has every intention of going one...

Roald Dahl

Although Mathilda's mother is neglectful and selfish, she doesn't seem to actively persecute Mathilda like the dad does. For example, the dad tells Mathilda to stop reading and start watching the...

Roald Dahl

I'd say that she is very self-reliant and tough. I do not think you could have described her this way at the start of the story. At the start, she seemed like someone who totally relied on her...

Roald Dahl

In my opinion, racism is one of the major themes of "Poison", if not the only one. There are two separate plots to this short story and I assume you already know that since you are asking a...

Roald Dahl

The irony is that despite all the little boy's efforts, he still fell into the "snake pit". It's ironic because he tried as hard as he could NOT to. The entire story is a metaphor for the...