eNotes Homework Help is a way for educators to help students understand their school work. Our experts are here to answer your toughest academic questions! Once it's posted to our site, your question could help thousands of other students.
Popular Titles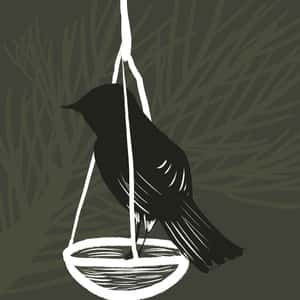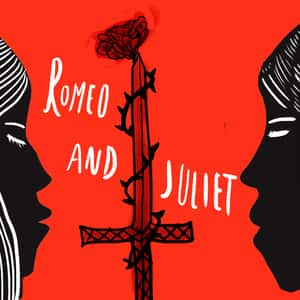 Showing
in Richard II
Richard II

When Shakespeare and other playwrights of the same period wrote in verse, they elevated the tone and form of the plays to convey a more poetic and sophisticated milieu. It is often said that one...

Richard II

Machiavelli would have a lot to say about King Richard. So many of the things that Machiavelli wrote about in The Prince, can apply to both men. First we will start with Richard. Richard thinks...

Richard II

[Please understand that the question was revised because Enotes editors do not compose essays; we are happy to advise students, however.] With Richard II, the question of the divine right of kings...

Richard II

In writing an essay analyzing the relationship between the urban life during Shakespeare's day and the theatricality for which he is so renown, consideration should be given to a...

Richard II

The tragic case of Richard in Shakespeare's Richard II is quite tricky and ambiguous. We can definitely identify some tragic hero qualities in Richard. Let us look at them first. Richard is the...

Richard II

Initially, Shakespeare characterizes Richard II through the address Bolingbroke and Mowbray make to him: MOWBRAYFirst, the fair reverence of your highness curbs meFrom giving reins and spurs to my...

Richard II

The importance of ceremony and ritual in this play is of course key to understanding the way in which the character of Richard functions. He is a character who appears to be so caught up in his...

Richard II

Sexuality plays a far less explicit role in William Shakespeare`s Richard II than in many of his other plays. The roles of women are quite minor and there are no major romantic sub-plots to the...

Richard II

Scholars pinpoint William Shakespeare's authorship of Richard II to either 1594 or 1595 at the earliest, since one of The Bard's primary sources was not listed in the Stationer's Register until...

Richard II

The play Richard II is one of Shakespeare's History Plays and, therefore, isn't bound to the requirements of tragedy. This is an interesting fact to note, because it releases the reader from...

Richard II

Richard II is a play rich in character studies. The most investigated character, of course, is Richard, and the heart of the play is the study of the sort of king that Richard is. The question...

Richard II

The most obvious symbolism, and one that runs throughout the play is the use of the soil or earth as a metaphor for the actual kingdom of England itself. This isn't an original image, since one of...

Richard II

The Duchess of Gloucester adds the richness of human emotion to the play. She becomes a widow when her husband dies, but their love is one based on love rather than necessity or politics, and she...

Richard II

Pay specific attention to what each character says, and how much they each speak. Richard goes on and on and on and on for lines and lines and says alomst nothing of substance. Henry Bolingbroke...

Richard II

The garden is a symbol for England. So take a look at the different things that happen to the garden, and consider how each of these things, and the forces that cause them, could symbolize...

Richard II

Shakespeare uses the women in Richard II strategically. Although they may be considered minor characters, their importance (as with anything Shakespeare included in his plays) is crucial to the...

Richard II

Richard, Aumerle, and Bolingbroke are all cousins. Have you seen the movie "Braveheart"? Do you remember the wimpy prince whose father was a mean and brutal king? That wimpy prince would end up...

Richard II

Richard II is most definitely a political play - When reading it, one must consider themes like the merits of keeping a bad ruler in office (the anointed king) and whether or not it's better for a...

Richard II

The simple answer is 'yes' because it shows a king who begins to lose touch with the events surrounding him, and consequently end up being murdered. The historical Richard II was a most interesting...

Richard II

Both of these leaders are portrayed as ineffective in some way. Richard, although the rightful king, shows himself inconsistent and subject to coercion. Macbeth, not the rightful king, is in turn...

Richard II

The following quotation from eNotes (link below) might best describe how Reformation ideals influenced Shakespeare:Shakespeare...painted a masterful portrait of a tragic character, a weak,...

Richard II

In Bevington's The Necessary Shakespeare, the word used instead is "bond." According to onlinedictionary (see link below), a band is "that which serves as the means of union or...

Richard II

This drama starts with the accusations of Bolingbroke against Mowbray. The king calls the both in order to settle the dispute but they are ogled by challenging each other for duel. The king...