eNotes Homework Help is a way for educators to help students understand their school work. Our experts are here to answer your toughest academic questions! Once it's posted to our site, your question could help thousands of other students.
Popular Titles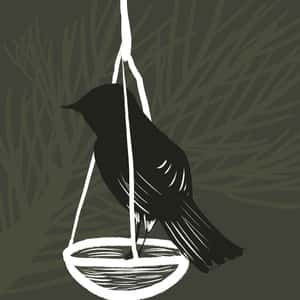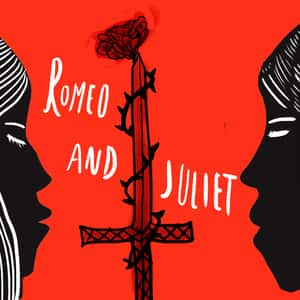 Showing
in Religion
Religion

Paul means the entire Jewish law. There was some argument in the early church that new Gentile Christians should be bound by the Mosaic law including the rite of circumcision, which represented the...

Religion

One of the major issues that Paul was addressing in many of his epistles is the question of how Jewish the Christian faith was going to be. The Christian faith had, after all, come out of Judaism...

Religion

In the New Testament of the Bible, specifically in I Corinthians 15:8-11, Paul speaks of how he came to Christ, long after the other apostles, and that in his sin, he doesn't deserve to be called...

Religion

I assume that you are talking about what Paul says in 2 Corinthians, Chapter 3. His explanation in that chapter meshes well with the explanation given in Exodus for why Moses veils his face. In...

Religion

I had to alter the question a bit to make it more appropriate to what is done here on enotes. I believe that a Catholic would turn to the basic tenets of their religion to understand how to...

Religion

I think that the concept of "spiritualism" has become assigned to the worship of a transcendental being or process that lies outside the domain of established and "traditional" religion. One finds...

Religion

For Buddhists, Dhamek Stupa at Sarnath holds tremendous meaning. It is said that the Stupa marks the location where the Lord Buddha gave his first sermon to his disciples after achieving...

Religion

The Rule of Benedictine is very specific in the issues of humility, silence, obedience and daily work. The issue of prayer is so significant and deliberate that it is discussed in eight chapters....

Religion

The ethical beliefs of Protestants are the same as all Christians. They follow the teachings of Jesus in the four Gospels of the New Testament as expounded in the Epistles. They also consider the...

Religion

I suppose this saying relates to the way that conscience is something instinctive within us and automatic. The process of asking and voicing the question about the moral dilemma we are in or are...

Religion

That story is one of the reasons why it seems that it makes no sense to take the Bible literally. First of all, it is hard to believe that God goes around controlling bears to make his points for...

Religion

Assuming you speak of the Judeo-Christian God, he is invisible to humans and as such has no physical structure. Several Biblical verses illustrate this point: Exodus 33:20: But He [God] said "You...

Religion

It helps incredibly. The Bible is like all literature in that context is everything. Paul was not writing a "new Torah" for the Christian Church, he was writing letters to real people...

Religion

Paul loved the symbol of the cross, but encouraged followers to view it metaphorically; in other words, do not seek concrete evidence, or as he termed it "worldly wisdom" when looking for the cross...

Religion

At the beginning of I Corinthians 14, Paul states in several different ways that speaking in tongues is primarily a self-pleasing act. In verse 2, Paul describes speaking in an unknown tongue as...

Religion

The answer depends upon which denomination someone practices. If someone is a Baptist, then baptism is an act that someone chooses to commit--it is not done during infancy. The purpose of Baptism...

Religion

I would argue that it is no more or less reasonable to believe in life after death today than it ever was. Of course, this is simply a matter of opinion. Of course, we have made so many scientific...

Religion

Of course, we cannot write an editorial for you. However, we can suggest what sorts of things you might say. I would suggest that the best angle to take on this is to look at the Christian idea of...

Religion

Islam is based upon the visions of the prophet Mohammad, who was told by the angel Jabreel (Gabriel): There was only one God, "Allah," who ruled the universe. Idolatry and the recognition of other...

Religion

There is one God who has one son. Also, there is one Holy Spirit. These three distinct beings represent one kingdom and make up the Godhead. It can be compared to a royal king who has relatives...

Religion

There is no country in Africa named Parish. Which country do you actually have in mind?

Religion

Traditional Japanese religion had been Shinto, an animistic religion, however Buddhism was imported from China and soon became popular. Formal education in Japan began with the study of Chinese...

Religion

In general Matthew 5-7 (The Sermon on the Mount) and the principles of Dao De Jing promote living selfless lives of virtue. Below are specific similarities. 1. Humility--Both philosophies promote...

Religion

I would argue that the main thing that many Americans find attractive about Buddhism is its focus on the renunciation of desire. America today is such a materialistic society that this aspect of...

Religion

I think that the modern Vedanta society is faring well in modern America. There are quite a few Vedanta societies throughout the United States in different regions of the country. These societies...

Religion

The Puritan church and the Catholic Church were very different during this time. In fact, the Puritan church was called by that name because it wanted to purify the Church of England from all...

Religion

The first five books of the Old Testament, the Pentateuch, are commonly referred to as the Books of Moses. He first appears in Exodus where he was born in Egypt and raised in the house of the...

Religion

The Ganges occupies much in way of significance. It is said that a devout Hindu must make at least one pilgrimage to the Ganges river before they die. One of the most basic reasons for this is...

Religion

Albert Einstein once said that science without religion is lame; religion without science if blind. There are many who would argue that the two are in perpetual conflict with each other. This is...

Religion

The Eucharist is a reenactment of Christ's last supper on earth before he was betrayed and crucified. If one considers Jesus' words to his disciples at that last supper, then the challenge to reach...

Religion

The God of the Roman Catholic Church and the God of the Protestants is one and the same. The major difference is in the way that they interpret interaction with God. Both rely on the Old and New...

Religion

I think that you could take that parable and the one of the workers in the vineyard to make the case that God is just but not fair. In both cases, there's an inequality in the ratio of "work" to...

Religion

These verses from the book of Matthew give us a fairly explicit idea of how God commands us to treat each other, with particular emphasis on those who are suffering. When the Son of Man comes in...

Religion

Christians believe in one God who exists everywhere at all times. As far as when/how people experience or "see" God, it is typically in things that are very impressive or that are very emotional....

Religion

First of all, this depends on the idea that religions really do have the same aim. I think that it is very easy to argue that they do not. For example, it is very easy to argue that the aim of...

Religion

Much of what can be done has been appropriated by the religious authorities to provide a much safer experience to the Hajj. Some of this includes modifying practices when at the Hajj, such as not...

Religion

One point of similarity between both the atheist and the agnostic is that there is a lack of belief in the presence of the divine. Atheism is fairly direct in its rejection of a divine presence....

Religion

Actually, Luther's problem came from his reading of Paul's Epistle to the Romans, in which he read "the just shall live by faith." This occurred after Luther had experienced enormous personal...

Religion

If there is a message in the Last Supper, it might reside in the realm of remembering the presence of Jesus. The notion of the Last Supper involves assembling Jesus' followers and commemorating...

Religion

The message that is sent to us by this act (mentioned in John 13:1-17) is that we should be humble. We should realize that, if Jesus was willing to humble himself by washing the feet of people who...

Religion

I'm not sure I agree with your main premise, which is that human sacrifice was common at the time that Jesus was living. The story of Isaac and Abraham is from quite a long time before Jesus. It...

Religion

Perhaps not logical; yet it is the basis of Christianity. Christianity originated from Judaism which had taught that sacrifice was necessary to remove the stain of sin. The typical sacrifice was a...

Religion

The reason for this is the fact that meditation is simply a technique of focusing the mind so as to open one's self up to spiritual growth. It is not something that would be in any way specific to...

Religion

The phrase "faith within the bounds of reason" refers to Immanuel Kant's radical notion that religion (or faith) could be deduced by logic alone. In 1793, Kant published the treatise "Religion...

Religion

One possible name for this idea is humanism, particularly secular humanism. I would argue, however, that humanism does not necessarily say that science is greater than God. It says, instead, that...

Religion

Can you be more specific as to your question? Do you mean the sin of Envy within the Church itself? If you are wanting an example of clergy who were guilty of the sin of envy you might look at...

Religion

If you could give us a little more idea about what sort of opinions you want, we could give better answers. I personally have a hard time believing in the Judaeo-Christian vision of God creating...

Religion

The Seventh Day Adventist Church believes that the Sabbath day should be observed on Saturday rather than Sunday. Its teachings and doctrines are largely in keeping with fundamentalist Christianity...

Religion

The term "pagan" is typically used in modern times to refer to anyone who believes in a polytheistic religion. Therefore, we would say that the Greeks and Romans were pagans because they believed...

Religion

This is, of course, completely a question of opinion. People who truly believe in the literal interpretations of their scripture would not think that they do, but others would. To me, literal...