eNotes Homework Help is a way for educators to help students understand their school work. Our experts are here to answer your toughest academic questions! Once it's posted to our site, your question could help thousands of other students.
Popular Titles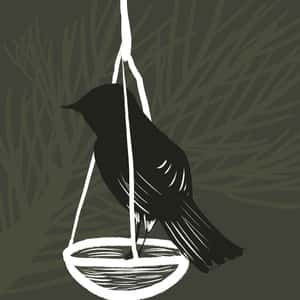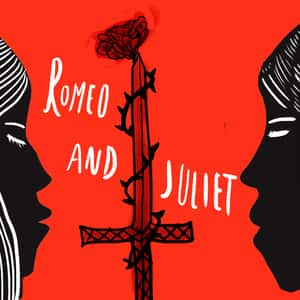 Showing
in Recitatif
Recitatif

In "Recitatif," Maggie represents the "outsider." The way she is treated by both the big kids and by Twyla and Roberta represents the individual whose voice is marginalized. Maggie is on the...

Recitatif

In order to clarify the question, I have purposely left it as it is. I did this because I found it necessary to define a very specific idea: characters in texts are not direct or indirect. Instead,...

Recitatif

In Toni Morrison's "Recitatif," indications of a difference in race and class between the two main characters begin in the shelter where the youngsters meet. That the girls come from different...

Recitatif

The story takes place in St. Bonaventure, the shelter. There is an orchard outside the shelter. When the story opens, Twyla and Roberta are 8 years old. Then the story moves up to a few years...

Recitatif

At the start of Toni Morrison's "Recitatif," Twyla becomes friends with Roberta in the shelter where their mother's leave them. Though it is easy to see when the mothers meet that the girls come...

Recitatif

Morrison is deliberately evasive on this point. The clues that suggest to me that Twyla is black and Roberta is white all have to do with the busing incident. Traditionally, white parents were...

Recitatif

The two girls in Toni Morrison's "Recitatif," are very different. First, Roberta is white and Twyla is black. They are the same because at St. Bonny's: We were dumped. Roberta's mother was sick....

Recitatif

In Toni Morrison's short story, entitled, "Recitatif," the narrator is Twyla, a black girl. Her story begins while she is in an orphanage (though her mother is not dead). Her new white roommate,...

Recitatif

The setting of Toni Morrison's short story, "Recitatif" is particularly important, especially in that—over time—it changes, reflecting the way the world changes around the two main characters....

Recitatif

The title of Toni Morrison's short story, Recitatif," means, among other things, "a recital" of some sort, and the protagonist, Twyla, provides us with a "recital" of her connect with Roberta, also...

Recitatif

Do your own homework.

Recitatif

Toni Morrison never discloses the answer to this question. Part of the point of her story is to experiment with this very question. Toni Morrison (in her Preface to Playing in the Dark: Whiteness...

Recitatif

The point of postmodernism most readily noticeable in Recitatif by Toni Morrison is the idea of post-World War II fragmentation of identity by which the unity and integrity of personality is...

Recitatif

The author is exposing it not neccesarily in terms of white versus black, but also proportionally as black versus white. He does it by purposely avoiding to mention the race of either one of the...

Recitatif

Time and place are important in Recitatif because they give the groundwork for exploring the beginnings of a tumultuous time in racial relations in recent American history. School busing was...

Recitatif

Well, I believe after reading this shortstory, that taking out the difference of racial character would eliminate this from being a story about racial discrimination. If the shortstory is placed in...

Recitatif

Morrison gives many examples of stereotypes in her short story "Recitatif." The narrator, Twyla, describes her roommate of "a whole other race," Roberta, as being of a race that "never washed their...

Recitatif

Maggie, "the kitchen woman with legs like parentheses," is a target of violence and scorn for the "gar-girls" at St. Bonny's. Maggie is significant because she is racially...

Recitatif

It is easy to see that you are confused because the story involves the friendship and conflicts of two women, Twyla and Roberta. But, the narrator and main character is Twyla, and since we get...

Recitatif

Yes, the word is a form of "recitative." The OED gives several definitions, one of which is "A style of musical declamation, intermediate between singing and ordinary speech, commonly...

Recitatif

Twlya is the main character, and the stories narrator. I think that I would describe her as determined, and a bit hard headed. She gets into conflicts (such as the busing one and of course her...