eNotes Homework Help is a way for educators to help students understand their school work. Our experts are here to answer your toughest academic questions! Once it's posted to our site, your question could help thousands of other students.
Popular Titles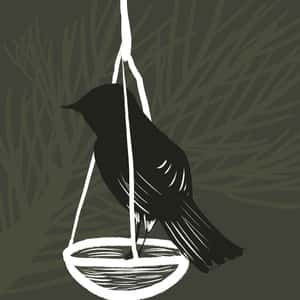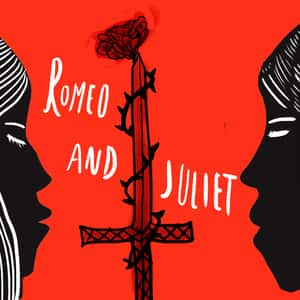 Showing
in Ray Bradbury
Fahrenheit 451

Clarisse is honest because she speaks directly about the world and her place in it. The world in which Montag lives is predicated upon conformity. People blend in with one another. To speak with a...

Ray Bradbury

Literary critic David Mogen identifies a trope of Ray Bradbury's work as "joyous absorption in the experience of living." Mogen and Gary K. Wolfe, another critic, observe that Bradbury's fiction...

Ray Bradbury

Ray Bradbury's 1954 short story "All Summer in a Day" portrays children behaving badly. When discussing a portrayal of "flaws in humanity," however, it is a good idea to keep in mind...

Ray Bradbury

Ray Bradbury no doubt placed the setting for his 1954 short story "All Summer in a Day" on Venus because of the centrality of atmospheric conditions to his story of a nine-year-old girl and...

Fahrenheit 451

In Ray Bradbury's science fiction novel of a futuristic dystopian society in which the possession of books, with the knowledge they contain, is a serious crime, and in which firemen exist to burn...

Ray Bradbury

Going to the source might help here. When Ray Bradbury was asked in an interview as to his motivation in writing, he offered an insightful answer that can explain much: I had decided to be a...

The Pedestrian

The response of the "police car"--the one and only police car since the election of 2052--was a simple and rather disparaging one. In this futuristic Bradbury short story, Mead is out walking at...

Ray Bradbury

Bradbury's motivation to write was driven by his imagination. As a child, Bradbury was an avid reader, devouring works by Wolfe and Hemingway. This helped to drive his fascination towards the...

There Will Come Soft Rains

Much like the walls which contain the images of the people and animals burned into the sides of buildings or bridges in Hiroshima after the atomic bomb in 1945--- in Ray Bradbury's story "There...

Fahrenheit 451

Emergency Hospital sends technicians instead of doctors to treat suicide attempts because they have a machine for pumping stomachs and doctors are not needed. In Fahrenheit 451, the people attempt...

Fahrenheit 451

Beatty compares Montag to Icarus. The firemen already use the mythological creates of the salamander and the phoenix on their uniforms. When Montag tries to go rogue and read the books that...

Fahrenheit 451

Chief Beatty visits Montag, who is ill from emotional confusion and guilt. Beatty, having seen this reaction in firemen before, takes the opportunity to explain some of the real history of the book...

Fahrenheit 451

Clarisse's family are one of the vanishing breed of individuals in the future society; her parents and relatives still remember the pre-book-ban world, and are generally dissatisfied with the new...

Ray Bradbury

First, it is interesting to note that Ray Bradbury enjoyed an... ...incredibly prolific career that spans countless styles, formats, and genres... But what is most interesting with regard to this...

All Summer in a Day

I am going to make the presumption that the video in question was the 1982 version of the story. Certainly, both works represent the idea that the rain on the planet Venus is inescapable. There...

Fahrenheit 451

I had to pare down the original question. In my mind, the strongest thematic application of burning books represents the governmental and social repression that Bradbury thrusts upon both Montag...

Fahrenheit 451

The allusion to Plato is important both because he is a thinker the reader will recognize and because his writings focus on a just life and proper government. This contradicts the government in...

Ray Bradbury

I think that part of Bradbury's genius is that he writes stories that might be set in a future or distant land, but the realities of bullying and intimidation are inescapable even in these...

Ray Bradbury

I think that it is clear that Ray Bradbury would not and did not advocate much of where the internet and social media leads people. He would support the idea that the over-reliance on such...

The Veldt

I think that Bradbury explores how children can become dehumanized and lose emotional connection to people through technology. It is not that the children are amoral as much as how their...

All Summer in a Day

I would consider the initial descriptions that Bradbury offers after the rain has settled in to display the intense change in mood. When the rain starts, Bradbury's use of sensory details...

There Will Come Soft Rains

One major theme in "There will Come Soft Rains" and many other Bradbury short stories is that technology will harm mankind. This would relate to the ideas and moods of late 1940s America because...

All Summer in a Day

Margot is described as fundamentally different from the outset of the short story. It is because of this difference that she is able to be targeted so easily by the other students. Bradbury...

Fahrenheit 451

While Ray Bradbury was a science-fiction author, a strong sense of anti-technological sentiment pervades many of his works. Fahrenheit 451, most often read as a criticism of censorship, was...

Ray Bradbury

Ray Bradbury is an important author in science fiction. According to the eNotes site, he was one of the first authors to employ a cerebral, elevated writing style—rather than the more common...

Ray Bradbury

You have several paths from which to choose. I think that you can go with a sad or despairing take on the loneliness that Margot feels. Perhaps a song by Suzanne Vega called "Luka." The...

Ray Bradbury

The sun serves as symbols for a variety of things in Ray Bradbury's short story, "All Summer in a Day." For Margot, it is a reminder of her happier days on Earth, before her family has relocated to...

Ray Bradbury

This short story has a dual theme and is a most interesting study of a much anticipated event during the time in which the story is set. The time period of the setting is integral to...

Ray Bradbury

"The Pedestrian" describes a world where everyone stays in their houses and watches television, never interacting with the world. The resolution is when Leonard Mead is arrested for walking at...

Ray Bradbury

A Sound of Thunder did originally contain comic-book style illustrations. The pictures do help convey the tone of the story. In the beginning, the pictures are bright and cheery, full of wonder....

Ray Bradbury

The author's purpose is to remind people that small actions have large consequences. The author's purpose is the reason for writing a story. Usually we first determine if an author intends to...

Ray Bradbury

The exposition of a story is the beginning, where the characters and setting are introduced. The climax of a story is the turning point, or the most exciting point. I greatly enjoy this short...

Ray Bradbury

Bradbury is a master of creating terrifying dystopian worlds of the future where his characters often struggle to maintain some kind of semblance of humanity. In "The Pedestrian," we see Leanoard...

Ray Bradbury

Ray Bradbury's wonderful short story about children living on Venus who are anticipating their first look at the sun explores the themes of friendship and loneliness. Margot is a newcomer to the...

Ray Bradbury

I think you are moving towards the correct answer. The issue here is of course the way that Leonard Meed is different from everybody else in this police-state society, who appear to be happy...

Ray Bradbury

The quote you refer to is from Ray Bradbury's novel, Fahrenheit 451. This part of the story is a turning point for Guy Montag, one of the firemen who is responsible for burning houses where books...

Ray Bradbury

This excellent short story explores the ethics and dangers of time travel by offering us as spectators the ultimate safari showdown between man and dinosaurs. Clearly, therefore, the external...

Ray Bradbury

Defining utopian and dystopian societies is a good start. You and your reader need to be familiar with each in order to develop, in your case, and understand (in theirs) an effective paper on the...

Ray Bradbury

This short story places us in a terrifying future world where life is so controlled and based on fear and surveillance that nobody leaves there house after a certain time at night. The only man who...

Ray Bradbury

I must admit as to being unsure precisely what you are referring to in terms of the different plot diagrams that you mention. However, I wonder if the "chain" that you refer to could indicate a...

Ray Bradbury

Remember the exposition is the part of the story that sets the stage for future events. It introduces the setting and character(s) as well as hints at a potential problem. These goals are achieved...

Ray Bradbury

Well, when we use the word "diction" we actually refer to something as simple as the choice of words that an author used and the kind of effect that those words create. Therefore, if you are after...

Ray Bradbury

I think that you can find many examples of stylistic devices in Bradbury's short story. The fact that the short story is the chosen form is powerful. In selecting the form of a short story,...

Ray Bradbury

Eckels in "A Sound of Thunder" is shown to be a man who has bitten off more than he can realistically chew. As he sees the sign advertising the Time Safari at the beginning of the story, a "warm...

Ray Bradbury

Ray Bradbury's science fiction short story "A Sound of Thunder" has a plot driven by the actions of the characters: Eckels This character certainly is the catalyst to the problem of the plot of...

Ray Bradbury

"The Highway" comes from a collection called The Illustrated Man, in which the narrator sees another man's tattoos move and tell each of the stories. A theme which comes up in many of the stories...

Ray Bradbury

While many of Bradbury's short stories discuss the negative consequences of technology upon American families, the three stories that you have read possess a different set of similarities. Below...

Ray Bradbury

When we think of point of view in terms of literature there are three different types that are used mainly by authors: first person, the omniscient point of view (all-knowing) and third person...

Ray Bradbury

Of course, any work of fiction will contain a large number of stylistic devices that are used by the author to establish meaning, create pictures in their readers' minds and communicate the theme...

Ray Bradbury

The climax for me is somewhat misleading, because it isn't actually when Eckels comes face to face with the Tyrannosaurus Rex, which is what we anticipate will be the climax, but it is actually...