eNotes Homework Help is a way for educators to help students understand their school work. Our experts are here to answer your toughest academic questions! Once it's posted to our site, your question could help thousands of other students.
Popular Titles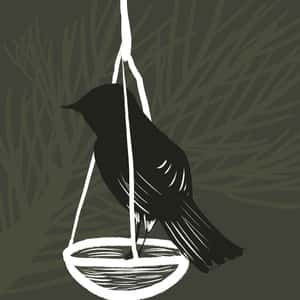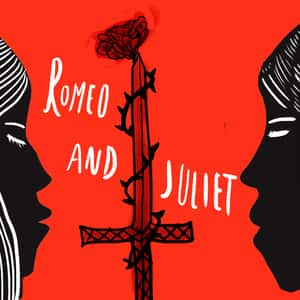 Showing
in Poetry
Earle Birney

In Section VII, the narrator (Bob) describes the seracs and chasms poetically, expressing the beauty and grandeur of nature. The chasms are a "gurgling world of crystal and cold blue," sparkling...

The Raven

Edgar Allen Poe often criticized fellow writer Henry Wadsworth Longfellow because of what he called "the heresy of the didactic." Simply put, he disliked how Longfellow's work skimmed the surface...

Poetry

"Sea Fever" by John Masefield is certainly a lyrical poem whose lines vary in their meter. Moreover, the shifts in beats in the lines appear to imitate the irregular flow of waves. As an example,...

Because I could not stop for Death—

In both the poems "Death Came to See Me in Hot Pink Pants" and "Because I could not stop for Death," the poets Heather Royes and Emily Dickinson respectively each give very different...

Poetry

In "The Planners," the speaker memorializes the past while describing the unstoppable force of progress and industrialization. There is a subtle indication that this poem is pastoral, longing for...

Poetry

Derived from a word meaning "to sing," odes were originally sung in accompaniment to musical instruments; along with their lyrical features, odes were very dignified in style and tone. Originally...

Epistle to Dr. Arbuthnot

As an acknowledged satirist, having caused discord among colleagues and other learned men due to his style and ability to mock people and institutions, Alexander Pope uses his poetry as a vehicle...

Poetry

Humanism is the thought which celebrates the beauty and dignity of man, epitomized by such masters as Michelangelo and Leonardo da Vinci. Visualize da Vinci's famous anatomical drawing of the man...

Poetry

Capitalization and punctuation are often tricky things in poetry, as there is no definitive right and wrong way to incorporate them into a poem. A prose (non-poetry) selection which does not adhere...

Poetry

In considering a style in poetry, imagery, metric structure and word association are important aspects to contemplate depending on the intention and message of the poem. In early days, poems were a...

Poetry

Understanding the terminology in any given field is important, and it is essential in poetry because terminology can impact meaning. The terms you have listed are all important to know when...

Poetry

When we talk about the "mood" of poetry or of any other kind of literary work, for that matter, we refer to its overall atmosphere. The mood or atmosphere of a literary work is closely related...

Poetry

The British writer W. Somerset Maugham wrote, It is very difficult to know people. For men and women are not only themselves, they are also the region in which they are born, the city apartment or...

Alfred Noyes

Galloping, galloping, thumping, thumping, hearts pulsing with passion in accompaniment with the footfalls of the highway man's steed--this rhyme pattern of aabccb matches the living rhythm of the...

Ozymandias

Shelley, in his poem Ozymandias, leaves his readers with possibly conflicted emotions as they contemplate greatness and how temporary it is; in fact, how inglorious it is. Every one wants to leave...

Ozymandias

Ozymandias by Percy Bysshe Shelley reveals the futile attempt of this "king of kings" in establishing his ultimate power. His belief in his own immortality has been "shattered" and despite his...

Poetry

This poem by John Haines of Alaska, who "transforms individual experience into universal terms," as one critic writes, ties a spiritual depth of feeling to the elemental force of something so large...

Poetry

In order to truly understand and appreciate poetry, it is essential to take time to read and reread in order to come to your own understanding of the work, the imagery, and the author's intent for...

Louise Erdrich

Louise Erdich is of Native American ancestry. The "Western" is a genre of film much reviled for its historical depiction of Native Americans. John Wayne was the embodiment of the American...

Poetry

The poem "Root" by Terrance Hayes can be found in a collection of poems called Wind in a Box, published in 2006. Nearly all of Hayes's poetry concerns the theme of race in some form, and this poem...

Poetry

The main message of the poem is that of individual alienation in modern society, as illustrated in the father of the title who appears as a tired, poor, shabby old man. In this way the poem taps...

Poetry

There is an economic consideration in the relationship forged between Ai Qing and Dayanhe. The poet speaks to this as the basis of the poem. There is an inherent "unfairness" in the relationship...

Poetry

Consistent with the time period's literature, "The Eve of War" reflects the impending doom that Faber sees as so much a part of the war experience. In stark contrast to the valorous and triumphant...

Walt Whitman

Walt Whitman reveals different types of love in his Leaves of Grass collection. I Dream'd in a Dream is from the Calamus poems and discusses man's love for man as opposed to his love for woman....

Edgar Allan Poe

There are a number of options that could be selected in answering this question. What is obvious about "Alone" by Poe is that it is a poem is written in the first person, with the speaker being the...

Emily Dickinson

Emily Dickinson has a characteristic ability to compress information and, in so few words, encourages the reader to imagine her perspective revealing far more than meets the eye. In What Mystery...

William Wordsworth

Any song that could be chosen to create a link between Lucy Gray by Wordsworth and the modern era needs to be reflective, somber and even perhaps tinged with regret. However, it does depend on who...

William Wordsworth

William Wordsworth's "Lucy Gray" contains the following meter: alternating lines of iambic tetrameter and iambic trimeter. An iamb (or iambic when placed with the number of feet) is a singular...

Walt Whitman

This poem treats of the feelings of a soldier for his fallen "son," a very human, compassionate connection with the other men "of flesh and bone" in the battle. The narrator returns to...

Poetry

When we come to discuss the poem's form, we can say that it comprises six verses of varying length, and also employs an irregular rhyme scheme. It tells the story of the poet's dream in which he...

John Berryman

John Berryman, famous for his many sonnets and particularly Dream Songs, wrote Winter Landscape in response to a landscape picture by Pieter Brueghel (Bruegel), Hunters in the Snow. He has...

A Poison Tree

William Blake intends, in A Poison Tree, to warn his readers that if they ignore his message regarding the "deceitful wiles" that cause hatred to intensify due to a lack of communication, they too...

John Donne

John Donne is an Elizabethan poet who was also a satirist, lawyer, and a priest. His vast experience with the subject of humanities through both his law and religious careers made him the perfect...

Poetry

I am familiar with the poems of Erich Fried and the poem with the closest title to the one you have suggested is 'Conversation With A Survivor' notable for its sharp critique of man's tendency to...

Our Casuarina Tree

Toru Dutt has used the image of the tree which she fondly remembers in recalling memories of her childhood where "Beneath it we have played." The tree is strong and "... gallantly The giant wears...

Seamus Heaney

Before you can write your letter, you'll first want to do a very close, analytical reading of some of Seamus Heaney's poems you read in class. I would pick two or three of your favorites and focus...

Death, be not proud

The concept of death and dying is powerful in the minds of most people. To manage the intense feelings associated with a discussion of death, John Donne personifies death in Death, Be Not Proud,...

Poetry

Perspective in a poem is quite literally the view the poet or speaker takes of the poem's subject. As Nancy Sullivan points out in her article on perspective in poetry: [the poet's] perspective,...

The Lake Isle of Innisfree

For Yeats, this tranquil, natural part of his childhood remembrances of an innocent Ireland are a refuge, and in first stanza he is wishfully conjuring a peaceful life, perhaps a kind of...

William Wordsworth

Arguably the most delightfully Romantic of the Romantic poets, Wordsworth is one of the Romantic movement's foremost practitioners For, Wordsworth urged poets to explore their innermost feelings...

William Wordsworth

William Wordsworth is well- known for his affinity with nature and his ability to recognize the soothing effects of self-reflection. This would infer a philosophical edge to Lines Composed a Few...

Poetry

In 1970, at a concert in London, Joni Mitchell claimed that she wrote this song in response to Neil Young's song "Sugar Mountain." Young wrote the song about lamenting losing his youth:...

Poetry

As the title suggests, the key element to grasp in order to understand this poem is to see it as envisaging a different kind of history, which is accomplished in the first section of the poem. In...

Essay Lab

One of the big differences between traditional poetry and modern poetry is the use of form and structure. Traditional poetry is generally considered to adhere to specific forms, rhythms, and...

Robert Burns

Despite its whimsical title, this poem treats a very serious human problem: how to reconcile planning with Fortune. We, as humans, think that disasters can be prevented by careful planning, by...

Matthew Arnold

Matthew Arnold wrote his poem Shakespeare as a tribute to William Shakespeare who, in his estimation was a poet in a class of his own. In his opening line "Others abide our question. Thou art free"...

Poetry

"Metaphor" is commonly defined as a word or phrase used in a manner for which it is not normally applicable, but for which a parallel is identified. Ed Reed's poem of youthful wonder and lost...

The City Planners

A notable quality to Margaret Atwood's poem is the atmosphere of unnaturalness and sterility created in each stanza with select images and words. In the first stanza,for instance, she employs words...

The Lake Isle of Innisfree

These two poems by William Butler Yeats are perfect examples of his early tributes to his native country, Ireland, in which he reminisces about his childhood memories and subtly laments the loss of...

Poetry

Ed Reed's poem "The Key of the Kingdom" captures the spirit and imagination inherent in the innocence and wonder of childhood. His tale of children wandering aimlessley though the woods and...