Homework Help
Better Students Ask More Questions.
Sorry
There are not currently any questions matching that criteria.
Upgrade for Fast Answers
With an eNotes subscription, your questions get answered first by our expert eNotes Educators—teachers who will help you move to the head of the class!
Upgrade now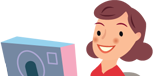 Are you a teacher or graduate student? We're looking for your expertise. Get paid to contribute on eNotes.
Learn More
pohnpei397

Quiz Taker, (Level 3) Scribe, 500k Points Earner, 1 Million Points Earner, Educator of the Month, Scholar, Expert, Instructor, (Level 3) Distinguished Educator, Dickens, The Bard, Churchill, Einstein

1,058,176 points

Ashley Kannan

Quiz Taker, (Level 1) Scribe, 500k Points Earner, Educator of the Month, Expert, Instructor, Whitman, (Level 3) Distinguished Educator, Dickens, The Bard, Churchill

513,222 points

accessteacher

500k Points Earner, Scholar, Expert, Instructor, Whitman, (Level 3) Distinguished Educator, Poe, Dickens, The Bard, Churchill

502,185 points

mwestwood

Quiz Taker, Quiz Apprentice, Quiz Master, (Level 3) Scribe, Six Year, Seven Year, Educator of the Month, Scholar, Expert, Instructor, Whitman, (Level 3) Distinguished Educator, Poe, Dickens, The Bard, Churchill

461,204 points

justaguide

Educator of the Month, Expert, (Level 2) Distinguished Educator, Einstein, Newton

382,616 points