eNotes Homework Help is a way for educators to help students understand their school work. Our experts are here to answer your toughest academic questions! Once it's posted to our site, your question could help thousands of other students.
Popular Titles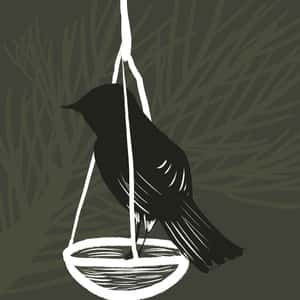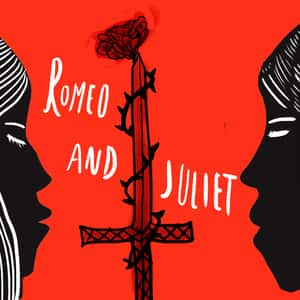 Showing
in Othello
Othello

Like david guettas song shes a sexy sexy bitch dam shes a sexy sexy bitch

Othello

Cassio's relations with Bianca give the reader or viewer a very bad impression of his character. Bianca seems to love him, but he is only using her and he despises her because she allows him to do...

Othello

-Handkerchief; Othello said he wanted "ocular proof" from Iago, and Iago brought him to a 'dungeon', while Othello hides behind bars, Iago has a conversation with Cassio, Cassio is seem holding the...

Othello

Iago should serve as a warning to everyone. Villains do not go around with signs on their shirts reading: "I am a villain." Instead, they try to appear friendly and honest in order to disarm people...

Othello

Many factors have been suggested causes of the downfall of the title character in William Shakespeare's play Othello. Is the cause jealousy? Naïve trust in Iago? The dilemma of a black male...

Othello

Near the very end of William Shakespeare's play Othello, the title character, having strangled his wife to death and stabbed Iago, is now planning his own suicide. Just before he fatally stabs...

Othello

NOble man but with a conscience mind . He is also a compllex minded person as he loves so much with Desdemona but feel bad when Iago adds something bad in his mind. He throughtout the play remains...

Othello

Desdemona is the victim of three powerful men in the play, Iago Roderigo, and Othello, but she is ultimately the victim of Iago.When Iago sees Cassio flirting with Desdemona to congratulate her for...

Othello

Both womens shows loyality towards their husbands , so they are pure supportive womens, as Desdemona was in love with Othello and all the story revolves around these characters.

Othello

I think the text of the play suggests that it is a mix of both. The Othello that we come to know through the action of the play is a supremely capable and powerful general very confident in his...

Othello

The Duke and the senators believe that the Turks' are trying to confuse them by saying that the Turkish fleet is headed for Rhodes first, not Cyprus. They know that if the Turks' attack Rhodes...

Othello

this is a particularly astute question to ask about Othello. We could reason that the tragedy in this play is down to the fact that Othello actually loves Desdemona too much as his murderous...

Othello

Judging from Iago's contemptuous description of him in the opening scene of the play, Cassio has little military experience but has a much better education than Iago. Iago sounds like a tough...

Othello

The notion of tragedy as a literary genre was first analysed in significant detail in Aristotle's Poetics. Aristotle defines it as a work using mimesis by means of words, rhythm, music and...

Othello

Othello's flaw lies in his trust on Iago, and also to some extent his complexity of mind that he is a black person. one thing more He knows that Desdemona eloped with her so he thinks may be she is...

Othello

Iago has succeeded in making Othello very suspicious of his wife and her relationship with Cassio. However, he is not completely convinced of her infidelity, and he begins to become suspicious of...

Othello

Whether we should consider Othello a victim or a villain in Shakespeare's play in depends to a degree on how the lead actor chooses to play him. Obviously, Iago is the main villain of the play;...

Othello

Isolation enables many of the play's most important effects: Iago frequently speaks in soliloquies; Othello stands apart while Iago talks with Cassio in Act IV, scene i, and is left alone onstage...

Othello

I guess you meant to ask the question as it reads now. Othello is a Christian fighting for Christians. He does not for a moment identify with the Muslim Turks that threaten Venice, his home of...

Othello

Brabantio is a senator, and thus a powerful man in Venice. He is outraged by his daughter Desdemona's elopement with the Othello, who he clearly regards as racially inferior. She, in spite of...

Othello

In the first extract from Act 1 scene 2, Othello is speaking to Iago about Brabantio's assertion that Othello has "stol'n" his daughter Desdemona, and demands that the case be heard by the...

Othello

I think that there are couple of ways to approach the statement. On one hand, I don't see Emilia or Desdemona lack importance. They are of vital significance. Desdemona's position is a contrast...

Othello

The power relations in Shakespeare's Othello are complex. The most powerful character in the play is the Duke of Venice, who is in the greatest position of authority. It is his job as Duke to...

Othello

You can read it free online in completeness here. Or you could download it on ibooks. :)

Othello

There are two main flaws in the character of the eponymous protagonist of William Shakespeare's Othello that allow the villain Iago to engineer his downfall.The first flaw is his jealousy. He is...

Othello

There are several major differences between how a 21st century audience would receive William Shakespeare's Othello and how the original audience would have received it. One difference is...

Othello

Bianca suspects Cassio of being inconstant in his affections towards her. Let us remember that Cassio has given her as a token of his affections the handkerchief that belongs to Desdemona, though...

Othello

In Shakespeare's Othello, Iago is really at the center of what transpires, and it is based on his hatred for Othello. The reader learns that Iago is Othello's "ensign" or "ancient." Iago thinks he...

Othello

Very early in William Shakespeare's play Othello, various kinds of conflicts come together and coincide. These include conflicts between individual persons and social traditions, conflicts...

Othello

Misunderstanding is an important theme in William Shakespeare's Othello, and examples of misunderstandings appear throughout the play. Iago is often the cause that other characters fail to...

Othello

Othello seems like a terribly gullible man. His transition from being a loving, devoted husband to being a jealous and abusive one seems to happen to quickly and too easily. Iago uses nothing to...

Othello

The very ending of William Shakespeare's play Othello is interesting for a number of reasons, including the following: Othello is concerned with his reputation – a theme which has been a major...

Othello

In the opening scene of the play, there are a number of examples of racial prejudice that come out as Iago presents to Brabantio the image of Othello making love to his daughter. In the society of...

Othello

Desdemona has short discourse, "Who's there? Othello?" Her interrogatives show confusion upon waking in Act 5, Scene 2 (5.2.) The tone of "Talk you of killing?" Seems uncharacteristic of Othello...

Othello

Paraphrasing a text, or an excerpt of a text (like a quote) is simply providing a restatement of the original text in question in simple language. In order to paraphrase the explanation of the...

Othello

Brabantio is Desdemona's father. He is a powerful Venetian senator. His daughter's marriage to Othello comes as a complete surprise and shock to him. He strongly disapproves of the marriage...

Othello

The duke has a number of significant functions in William Shakespeare's play Othello, including the following: He is a powerful figure whose summons neither Othello nor Brabantio can ignore. He...

Othello

Brabantio is incensed at the news that his daughter has been consorting with Othello, and even more angry at the idea that the two are to be married. He always looked to Othello as a worthy...

Othello

In William Shakespeare's play Othello, Brabantio, Desdemona's father, reluctantly accepts the marriage of his daughter to Othello (who is often called "the Moor"). Once this issue has been...

Othello

Othello is a Moor, in other words an Arab from north Africa or Spain. He has been appointed as a governor of Cyprus, a newly conquered territory, by the Venetians for whom he has been a general...

Othello

I think Othello kills Desdemona because he believes he has been dishonoured. He believes she has been unfaithful and this stain upon is honour is more than Othello can tolerate.

Othello

Much evidence suggests that many people in the Renaissance (that is, the period from roughly 1500 to 1640 in England) were often prejudiced against people of color, including black persons from...

Othello

You are correct in paraphrasing part of Othello's dialogue as "I am babbling on and on and sounding like a fool." The part of the block of dialogue set off by dashes is addresses to Desdemona....

Othello

This is a literary device termed a "metaphor" in which an implicit comparison is used to convey an idea that the poet feels best brought out by analogy rather than directly. The "vehicle"...

Othello

The quotation is from Act III scene iii, where Iago is poisoning Othello's thoughts against Desdemona and Cassio. Concurrent to this scheme, Iago has persuaded Desdemona to appeal to Othello to...

Othello

Emilia speaks these likes to Cassio in Act III scene i. She is clarifying what she believes to be Othello's opinion on the dismissal of Cassio, after his drunken antics caused Othello great...

Othello

These lines appear in Act III scene iii, where Iago has begun to propagate the seeds of doubt as to Desdemona's fidelity. Othello remains resolute that he will not fall prey to the 'green-eyed...

Othello

This is a fascinating question, as I think many would argue that race in this play has actually been downplayed in some performances. Certainly the issue of race has changed greatly from the time...

Othello

In Shakespeare's Othello, with regard to defining whether Othello is a hero or a villain, I believe that if we use Aristotle's definition of a tragic hero, we need not look at villainy at all....

Othello

In many respects, this is the central tenet of the drama. Why do people commit evil? Certainly, I don't think that there is any doubt that Iago is malevolent. The question that the reader is...