eNotes Homework Help is a way for educators to help students understand their school work. Our experts are here to answer your toughest academic questions! Once it's posted to our site, your question could help thousands of other students.
Popular Titles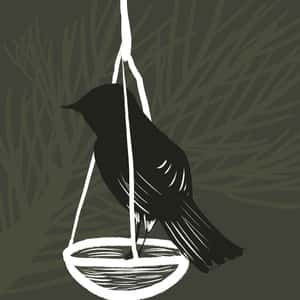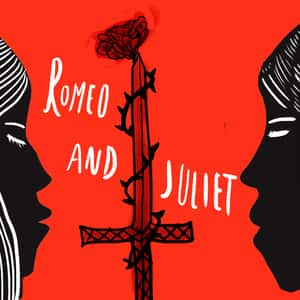 Showing
in Othello
Othello

Othello is a warrior, a man who values his own honor and masculinity above all else. Iago's incessant scheming plays on this, as well as his concern for his name and standing in Venetian society....

Othello

From the commencement of the play, Othello is full of ironies, most of which are or become obvious to the audience through Iago's character. "Honest, honest Iago," the least honest of all, steers...

Othello

First let me say that there is no "correct" version of a movie, unless you have been asked to find a particular one among many that may have been shot. In this case, it would seem that there is...

Othello

Jealousy and revenge can be described as values in William Shakespeare's Othello in terms of their relationship to the ethical systems of the period.For revenge, one system of values is that of "an...

Othello

William Shakespeare's Othello in some ways presents Othello as very similar to the tragic heroes of the Greek tragedies analysed by Aristotle. The hamartia, or spear throw, the irrevocable act of...

Othello

In my mind, one instant connection between the themes of Othello and modern times would be the underlying dynamic of how human beings grasp the realities of insecurity and doubt. Othello, as a...

Othello

Thus do i ever make my fool my purse For i mine own gained knowledge should profane If i would time expend with such a snipe But for my sport and profit. I hate the Moor, And it is thought abroad...

Othello

Iago succeeds in arousing Othello's suspicions of Desdemona's behavior with Cassio, but he has also aroused his anger. In Act 3, Scene 3, Othello demands that Iago produce proof of his wife's...

Othello

Othello is a complex character whose initial strengths and his apparent flaws contribute to his ultimate tragic end. He is a typically tragic character as he does come to a realization, albeit too...

Othello

The main plot of William Shakespeare's Othello is typical of the genre of the revenge tragedy in having revenge as its main theme. The central example of the revenge theme is Iago, who is motivated...

Othello

Othello by William Shakespeare, like many other works by Shakespeare, was not an original story but based on earlier materials by other authors. The tale of Othello is found in a short story by...

Othello

Here are some suggestions: Do you regret not blaming othello for what he did to you? -She would respond saying no and something about the honour of a husband is important and that she understands...

Othello

This is a surprising question. It would take a very sympathetic person to feel any sympathy for Iago at all. Are we supposed to feel sorry for him because he is such a wretched soul that he...

Othello

Tragic heros have to have these things if they are to be considered a tragic hero: 1. Usually of noble birth2. Hamartia – a.k.a. the tragic flaw that eventually leads to his downfall.3....

Othello

The passage you are probably referring is in Act 1, Scene 1, where Iago and Roderigo are arousing Brabantio to inform him that his daughter Desdemona has eloped with Othello. IAGO Zounds, sir,...

Othello

You seem to have sufficiently covered Emilia's responsibilities for the murder of Desdemona. However, you might consider discussing how she could have been responsible for Othello's subsequent...

Othello

I feel Shakespeare uses Emilia to highten the foolishness of women of that era. Emilia represents all women. Women are shown to be the weaker sex. I also feel Shakespeare does not want us to have a...

Othello

Lodovico's first words in Shakespeare's Othello – "Save you, worthy general!" – seem ironic for a variety of reasons. Thus, "Save you" actually means "God save you." This was a...

Othello

In Act 1, Scene 2, Othello mentions his royal lineage when Iago warns him that Desdemona's father, a powerful senator, will do his best to obtain a divorce for his daughter, suggesting that it...

Othello

Before Othello killed himself, he said, Set you down this, And say besides that in Aleppo once, Where a malignant and a turbaned Turk Beat a Venetian and traduced the state, I took by the throat...

Othello

I think that one of the most basic sets of questions I would ask Iago would focus on his resentment complex. It seems to me that Iago suffers from a sense that the world "owes" him and this...

Othello

It is true. Brabantio accuses Othello of winning his daughter's heart through witchcraft: O you foul thief, where have you hidden my daughter?Damned as you are, you have cast a spell on...

Othello

In Othello, the handkerchief is quite significant. It is symbolic for faithfulness in marriage. It was given to Othello by his mother. She explained the meaning behind it. In Act 3, Scene 4,...

Othello

Iago has no good reason to suspect either Cassio or Othello of committing adultery with Emilia. She does not seem like a loose woman or an especially attractive women. Iago's motivation for...

Othello

In a sense, a discussion of the roles of Iago and Othello in William Shakespeare's Othello is really one of literary terminology. The terms "hero" and "villain" assess not the importance of the...

Othello

Well, it was no ordinary handkerchief. It carries significant value. Othello's mother gave him the handkerchief. It represented faithfulness in a marriage. That is why the handkerchief is so...

Othello

This 'answer' above makes no sense at all whatsoever.

Othello

In Act 1, Scene 1, Roderigo brings up racial remarks, indicating that Othello has thick lips: What a full fortune does the thicklips owe, If he can carry't thus!(70) Iago brings up of the...

Othello

The information can be found in Act II scene 1, which is when Iago has a chance to observe Cassio and Desdemona together. What he does is to persuade Roderigo, who himself sought the hand of...

Othello

You could begin with a brief overview of the plot. Background information is necessary. You are to assume the reader may not know the background information of the play Othello. Your thesis could...

Othello

Emilia is a lower-class, rather earthy woman who is married to Iago and serves as a personal maid to Desdemona. She is devoted to her mistress. She exists mainly for dramatic purposes. She and...

Othello

Like everything else in the drama, I think that the answer is complex. I am not entirely certain that Shakespeare would capitulate to either side. Rather, I think that he is suggesting that...

Othello

This quote is part of a conversation between Emilia and Desdemona. Desdemona is distraught that she has lost the handkerchief that will, with Emilia's unwitting participation, become Othello's...

Othello

Racism: The main treatment of race in William Shakespeare's Othello is in his treatment of Othello himself and his portrayal of the character of the Moor. several quotations characterize the nature...

Othello

In William Shakespeare's play Othello, one of the title character's main fears is that he will be made a "cuckold." In other words, he fears that his wife will have sex with him behind his...

Othello

In Act 2 of William Shakespeare's play Othello, Iago is asked by Othello to explain who began a fight that has disrupted the peace on the island of Cyprus. The fight has just taken place between...

Othello

Desdemon, Emilia, and Bianca.

Othello

Part of what makes William Shakespeare's Othello a tragedy is that once the main events of the plot are set in motion, there is no way for the characters to escape the unhappy ending. Desdemona is...

Othello

Perhaps the best quote you can use for this would be from Act V scene 1 when Othello finally has the showdown with his wife that has been promised for so long when he confronts her with the...

Othello

One problem with asking whether William Shakespeare's Othello has "racist" undertones is that the concept of "racism" as we now frame it is a uniquely modern (20th/21st century one). Through the...

Othello

The word "hate" appears a number of times in William Shakespeare's play Othello, and each one of its appearances is significant. The play has barely begun, for instance, when Roderigo says to...

Othello

In William Shakespeare's "Othello," there are two types of jealousy, one related to career and rank and one sexual. Iago's main motivation seems to be jealousy of Cassio, who was promoted above...

Othello

In William Shakespeare's "Othello," the main character, Othello is a Moor, a term used in the period to refer to Arabs. The major act of violence against a woman is when Othello, misled by Iago to...

Othello

There can be no question that violence visited against women in Shakespeare's time was a common occurrence. Today, women are still brutalized in societies all over the world. The biggest difference...

Othello

References to the idea of "jealousy" are very common in William Shakespeare's play Othello and can be found easily by searching an online version of the text for the syllable "jeal." A...

Othello

There are three key points where we see violence against women in "Othello". Firstly, when Othello strikes his wife in public, then when he kills her, and when Iago stabs his wife, Emilia. It...

Othello

It has often been said that jealousy is the central theme of William Shakespeare`s play, Othello. The first level on which jealousy operates is sexual, with Othello being persuaded by Iago to...

Othello

Marriage in William Shakespeare`s Othello appears as an ideal that is imperfectly realized due to human frailty. The most important marriage in the play is that of Othello and Desdemona. The couple...

Othello

The most obvious manner in which William Shakespeare's play Othello shows violence against women is in its ending, in which Othello, the protagonist of the play, kills his wife, Desdemona,...

Othello

Iago expresses his plan and purpose in a soliloquy at the end of Act 1, Scene 3. He plans to get Cassio's position as Othello's lieutenant by making Othello jealous of the handsome, flirtatious...