eNotes Homework Help is a way for educators to help students understand their school work. Our experts are here to answer your toughest academic questions! Once it's posted to our site, your question could help thousands of other students.
Popular Titles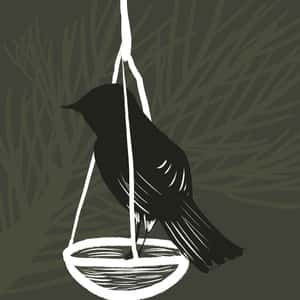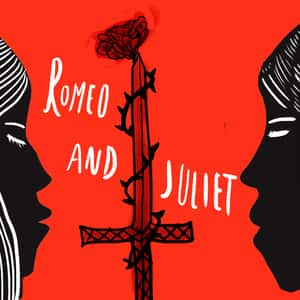 Showing
in Othello
Othello

In Othello, Iago will go to any lengths to "serve my turn" (I.i.42) on Othello who has passed him over for lieutenant and he has no concerns in using any other characters to strengthen his case...

Othello

One of the main themes of Othello is that of jealousy and what it can do to a person, and the eponymous main character Othello is Shakespeare's example of what can happen to a good but insecure man...

Othello

The willow tree song that Desdemona sings tells the story of a maid who dies because of love, of a broken heart. As Desdemona sings it, the song merges into her own story, although she has no...

Othello

Iago conveys, especially in Act 1, scene 1, that he will put on a fake demeanor with Othello so that Othello unequivocally trusts Iago. The first example is when he is talking to Roderigo about...

Othello

In a sense, this statement is difficult to justify, because Iago's plot to destroy Othello is that of an icy, jaded sociopath. But it should be remembered that he does have, in his own mind, a...

Othello

Iago is one of Shakespeare's most evil villians. His betrayal of his commander, his friend and his own wife spring from his jealousy of being overlooked for a promotion. He immediately begins...

Othello

It certainly would have tied things up more neatly if Iago had indeed met his demise at the end of Othello. Some measure of justice is achieved, as Iago is arrested and Lodovico says to "enforce"...

Othello

The theme of prejudice is presented in a couple of different ways in the play. Racial prejudice is a large part of Othello's depiction. It is used as a way for Iago to slight Othello both in...

Othello

There are many arguments that support an admiration for Iago; however, there are also any people who would be too embarrassed, or feel guilty, at expressing any positive connection with Iago - for...

King Lear

This is a rather large question, and so I am only going to be able to point out a few common themes between these plays. I have included some links below to the themes section of the enotes study...

Othello

Soliloquies are provided by the play-write to reveal to the audience what the innermost thoughts and feelings are of the character speaking. In this passage, Othello has just been advised by Iago...

Othello

In order to create and to build tension for the audience and character in the plot, Shakespeare places Cassio in a situation where he could have had the opportunity to introduce Bianca to Othello....

Othello

Lodovico is a minor character in Othello by William Shakespeare who is a kinsman of Brabantio. He serves to further the plot by conveying a letter from the Duke of Venice to Cyprus. As well as...

Othello

When Desdemona's father is coming to attack Othello for stealing or marrying his daughter, Othello seems very calm and confidant. In Act I, Scene II, Othello shares with Iago that he is not worried...

Othello

Desdemona is a contradictory character in Othello as, at times, and certainly at the beginning of the play, she is assertive and confident. She has married a "Moor," almost unheard of and even...

Othello

It seems to me that Shakespeare is a bit too crafty to hang all of Othello's downfall on race. There are a variety of elements at play in why Othello suffers the fate he does. The most basic of...

Othello

Othello is a play of contrasts. Good and evil, love and hate, appearance and reality and even black and white, to a degree. The drama of the play centers on these themes and no less on reason and...

Othello

I think that Othello's characterization is enduring because it strikes at the heart of what lies at our most elemental fears of our interaction with other people. Essentially, Shakespeare creates...

Othello

help please!!!!!!!!!!!!

Othello

Othello has weaknesses like everybody else, but Iago is a genius of villainy who knows how to analyze people and exploit their weaknesses. Othello was an innocent victim of treachery. Iago...

Othello

Racism appears throughout Othello. Early in the play, Iago attempts to arouse Brabantio's fears about his daughter's elopement with the Moor by associating race with animal sexuality, telling him...

Othello

Othello is the victim of his own demise. He believed Iago over his own wife. Othello fell victim to Iago's twisted, evil plan. Othello wanted to believe his wife, but Cassio had the handkerchief....

Othello

Othello has allowed Iago's deceit to turn him into a man with crazed jealousy. Othello believes Iago over his wife. Iago is a shrewd villain. He plants seeds of jealousy in Othello. Iago is an evil...

Othello

Some consider Iago to be not only Shakespeare's best villain but also one of literature's most effective ones. Iago deserves this distinction for several reasons. He is extremely skilled in the art...

Othello

In Shakespeare's Othello, Act Three, scene one, Cassio has been egged into a confrontation with Roderigo—through Iago's manipulations. Iago has attempted to remove Cassio from Othello's good...

Othello

In Shakespeare's Othello, the reader might well witness "double poetic justice" directed at Othello—with a caveat (see below). Othello loses Desdemona, his wife, because he does not believe her....

Othello

There are two schools of thought with regard to "poetic justice" in Shakespeare's Othello. Early on, "poetic justice" was a literary device, which required... ...in literature, [that] good should...

Othello

The handkerchief belongs to Desdemona. It was a gift from her husband, Othello. Iago uses the handkerchief to convince Othello that his wife is unfaithful. When Desdemona uses this special gift...

Othello

Othello is portrayed early in the play as a noble, skilled military leader who is successful at everything he attempts, including marrying the beautiful Desdemona. Yet by the end of the play he is...

Othello

Chance and coincidence play significant roles in William Shakespeare's play Othello. Examples of chance or coincidence in the play include the following: After Michael Cassio has been stripped...

Othello

Poetic justice is essentially "bad karma"; in other words, if you do something "bad" to another person, you might meet with poetic justice, and an incident very similar to your "bad" action will...

Othello

The important point in this quotation from William Shakespeare's Othello is the question of Othello's being a Moor, a dark-skinned Arab. There was a certain degree of prejudice against the Moors...

Othello

William Shakespeare's "Othello" is a wonderful study of the character of Othello. Though of noble bearing, Othello is a black hero. As an outsider marked by his race, he is a vulnerable man in...

Othello

Othello is a North African "Moor" leading Venetian forces against the Turks of the Ottoman Empire in defense of the Venetian colony of Cyprus: his tragedy has a complex social geography....

Othello

In Othello, the handkerchief is an important part of the story. Othello demands that Iago give him "ocular proof" of Desdemona's unfaithfulness. The cherished handkerchief becomes the proof that...

Othello

There are many different things which contribute to the tragedy in William Shakespeare's play "Othello." Therefore, many things could be removed from the play and stop the tragic nature of the play...

Othello

As feminism was not invented until the twentieth century, William Shakespeare, in the sixteenth century, could not have been acquainted with it. While it is possible to create a feminist critique...

Othello

I think we have to accept it as a fact that Othello truly loves Desdemona even though he kills her. That is the essence of the play, the essence of the tragedy--that a man kills the woman he loves...

Othello

In Othello, Act 3, Scene 3, Cassio visits Desdemona to beg for her assistance in getting his position back. While he is leaving Desdemona, Othello sees Cassio and questions whether or not that it...

Othello

Iago is angry that Othello has passed him over for a promotion, preferring instead Michael Cassio, who is not even from Venice, but from Florence. He has chosen Cassio, a "arithmetician" but not an...

Othello

In Act 2, Scene 3, Iago plans to get Cassio drunk and quarrelsome in order to disgrace him before Othello and the whole town. If I can fasten but one cup upon him With that which he hath drunk...

Othello

Othello is one black amidst the white. Iago being his ancient, is always close to Othello. Thus makes Othello believe that he is Othello's confidanté. Othello always feels an inferiority complex...

Othello

The important qualifications for tragedy, according to Aristotle's definition, are: The protagonist must have "a high place," a rank or office, or title, etc.; he must "fall" from that...

Othello

One of the major themes in William Shakespeare's Othello is the relationship between seeming (appearance) and reality (being). Iago's plot is to use misleading appearances to convince Othello that...

Othello

I think that the question is asking how the concept of the "outsider" is shown in the first two acts. Essentially, this becomes one of the largest concepts in the drama and it makes sense to study...

Othello

In William Shakespeare's Othello, it is possible to argue that Desdemona's overstepping her place in society contributes to the tragic ending from two points of view. First, as argued by Tillyard,...

Othello

In Shakespeare's, Othello, perhaps Iago is the worst of the Bard's villains. Iago is jealous because he was passed over for a promotion; when Cassio is promoted instead, Iago plans to destroy the...

Othello

In Shakespeare's Othello, when Othello chooses Cassio for a promotion over Iago, this creates the central conflict of the play. It is for this reason that Iago decides to destroy Othello. In this...

Othello

Othello is a warrior, a man who values his own honor and masculinity above all else. Iago's incessant scheming plays on this, as well as his concern for his name and standing in Venetian society....

Othello

From the commencement of the play, Othello is full of ironies, most of which are or become obvious to the audience through Iago's character. "Honest, honest Iago," the least honest of all, steers...