eNotes Homework Help is a way for educators to help students understand their school work. Our experts are here to answer your toughest academic questions! Once it's posted to our site, your question could help thousands of other students.
Popular Titles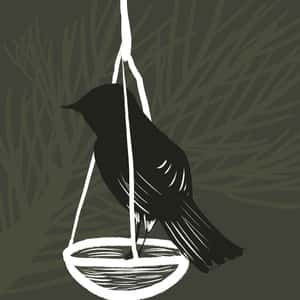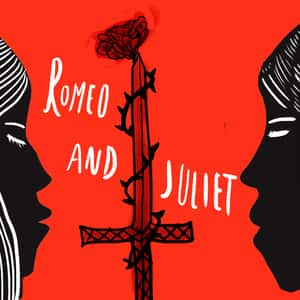 Showing
in Othello
Othello

Desdemona has many positive qualities. She is a beautiful, charming young woman who proves she has a mind of her own when she marries the man of her choice and not any of the various suitors that...

Othello

Iago's soliloquoy is a perfect example of how Iago manipulates every situation. He begins with a rheutorical question which almost allows the exploitation of the virtues and weaknesses of his...

Othello

Iago and Roderigo both despise Othello but it is Iago who has an irrational desire to ruin Othello. Roderigo's hatred is based on Roderigo's own apparent 'love' for Desdemona. He is so foolish that...

Othello

The character with whom you could compare Desdemona - and it's a broad characterization of course as there are stark differences as well as similarities- in my opinion, is Angelina Jolie. Angelina...

Othello

Cassio is a man of honor, believing in the order of things. He believes that a man's reputation is crucial to his well-being and is chivalrous, trustworthy, generous and apparently good-looking....

Othello

In Othello by William Shakespeare, Iago is the villain who schemes against the Moor, Othello. In an early speech in the play, Iago reveals the motive for his action, stating I have told thee...

Othello

Human nature and environmental factors can always contribute to the development of personality. Sadly, not everyone sees the opportunities presented by unfortunate events and rather than learn from...

Othello

Because Othello by William Shakespeare is a play we do not normally have direct access to the thoughts of the characters made apparent by a narrator. Instead, we overhear dialogue and infer from...

Othello

The experience of seeing a play is quite different than that of reading a novel. Just as in everyday life, we only can know the persons of the drama by observing their external behaviours and...

Othello

It is interesting to note that Othello succumbs to a lack of clarity when confronted with the images of Desdemona's "unfaithfulness." He faints, reflecting a lack of clarity. He then hides and...

Othello

Iago and Othello do, surprisingly, have similarities that may not be noticeable at first due to their stark differences. Othello is vulnerable due to his insecurities. He is not Venetian; is a...

Othello

The Turks were the ultimate enemy of Venice and Cyprus at the time of Othello. This allows Shakespeare some licence to vary his plot a little and move the story from the safety of Venice to the...

Othello

I am not sure I agree with this. Yes, Iago cannot be considered fully responsible for what Othello does. However, he is not completely innocent of blame either. If you get the ball rolling, you...

Othello

The flaw that Iago plays on so ruthlessly, and the one that ultimately causes Othello's fall, and Desdemona's death, is jealousy. Othello is so blind with rage at the thought that his wife might...

Othello

When considering an introductory paragraph, think about your intention. You want the reader to be interested and intrigued enough to read on. You want the purpose of your essay to be clear by the...

Othello

Othello constantly feels the need to justify and prove himself to the people of Venice, his adopted home country. The tone of Othello's speech is sincere and his love for Desdemona is apparent...

Othello

A climactic plot structure will normally begin late in the story, very close to the climax of the play. It will normally cover a very short space of time, roughly a few hours or at most a few days....

Othello

Othello himself is responsible for Desdemona's death. It was a case of premeditated murder. Iago made Othello suspicious and jealous, but there is no proof that he even intended to provoke Othello...

Othello

You have only to look at the kind of taunts that Iago makes to Brabantio to see how race and blackness was viewed. Consider how the darkness of Othello's skin is taken as a symbol of fear, terror...

Othello

Opinion is divided on Iago's ultimate part in Othello's downfall. His role in Othello and indeed his contribution to the main theme of the play cannot be disputed. However, many would claim that...

Othello

Love and ultimately the fear of rejection, shame, loss of reputation and self-worth intertwine in Othello to create an almost personal tragedy. The circumstances are real and an audience can relate...

Othello

Maintaining one's reputation was a powerful motivator in Shakespeare's day and men would kill in the name of 'honor.' Iago indicates to Othello that reputation ... is more important than money....

Othello

In Othello, there are many contrasts and confusion is caused when characters develop traits not necessarily expected of them. Othello, whilst a noble and decorated soldier, is no exception to...

Othello

In the final scene (Act V, scene ii), after Othello kills Desdemona, Emilia begins putting together the pieces of Iago's evil plan throughout the play. She foreshadows what she has been putting...

Othello

In Act II Scene i of Othello, the action moves from Venice to Cyprus. During the course of the journey there had been a storm which has separated the Venetian ships and destroyed the Turkish...

Othello

There is the age old misconception or view (depending on your own interpretation of male/ female relationships) that men do not understand women. Communication and, in fact, miscommunication is key...

Othello

One of the overriding issues, and therefore a main theme of Othello is jealousy. From the onset, it is Iago's jealousy that drives him, that fuels his hatred for Othello and that will ultimately...

Othello

Success, other than a person's own interpretation, can be measured by assessing the writer's intention because, if the writer achieves what he set out to then, essentially, the play is a...

Othello

Desdemona has her moment of truth inOthelloin the last act, just before she is murdered by her jealous husband, who has been totally deceived by the villainous Iago. For the first time in the play...

Othello

For Iago, the moment of truth comes very late in the play, when Emilia reveals his duplicity involving the handkerchief that Othello gave Desdemona: O thou dull Moor! That handkerchief thou...

Othello

Emilia experiences her moment of truth in the last act of Othello shortly after Othello has murdered his wife. Othello tells Gratiano 'Tis pitiful; but yet Iago knowsThat she with Cassio hath the...

Othello

Arguably, the moment of truth, or the epiphany, for Roderigo comes in Act V scene 1, when he is stabbed by Iago and he dies realising suddenly just how stupid and foolish he has been and how easily...

Othello

One link at the bottom of my answer lists several media adaptions of this play. Each one contains a length in minutes. These vary between an hour and twenty minutes to two hours and fifteen...

Othello

There is a bit of a jump in the narrative of an undisclosed portion of time. The play opens of course one night with Iago and Roderigo outside the house of Brabantio, whom they rouse with the news...

Othello

The moment of truth for Othello must definitely come in this play in Act V scene 2 when he finally realises what precisely has gone on and how Iago has deceived him. As Emilia reveals the various...

Othello

Your question refers to the song that Desdemona sings in Act IV scene 3 the night she is going to be murdered by her husband. What is important about this song is the way that Dedemona herself...

Othello

Act I of Othello is essential to the audience's understanding of the play, its characters and its themes. Act I Scene i introduces the antagonist, Iago. We learn of his hatred of Othello, his...

Othello

I suppose it might be possible to argue that the play begins in rather a strange place: two characters stroll on the stage, mid-conversation, and we have to struggle as an audience to work out what...

Othello

Elizabethan plays usually featured music and songs which would add to the impact of a scene, increase or slow down the pace, set the mood, introduce a character and, at least, be generally...

Othello

During Shakespeare's time, women were expected to be obedient and subservient to men. Ironically, the monarch at that time was a female, Queen Elizabeth 1. Women who conformed to male expectations...

Othello

In Shakespearean times, women were often stereotyped in one of three ways: as virtuous goddesses; as shrews; or as whores. No stereotype is ever entirely true, because human beings cannot be...

Othello

Foreshadowing and imagery, and metaphor are literary devices used by Shakespeare to add drama and often irony to his plays. Foreshadowing appears early in Othello and helps to sow the seed of doubt...

Othello

'Othello' has been called by some critics/scholars as Shakespeare's ''most manipulative play''. If you have read the text of the work closely you will note how Shakespeare builds up an atmosphere...

Othello

The claim that Othello is more victim than villain has been widely discussed and there are arguments for both sides. Iago is a very strong character and unless he meets his match, it is hard to...

Othello

Othello centers on the battle between appearance and reality and it is this confusion that leads to misunderstanding and circumstantial evidence of wrongdoing. The evil (Iago)almost escape...

Othello

During Shakespeare's time, the issue of being "gay" was not treated the same way as it is today. What is also different is the fact that strong friendships between men were not stigmatized as gay...

Othello

This is a difficult question as there is a subjective element in the interpretation of the characters. Claudius and Macbeth would be obvious choices for a comparison due to their similar statuses...

Othello

I think that loyalty is at the center of the drama. I think that an essay that explores this would have to discuss where human interactions are in terms of loyalty in the drama. For example, how...

Othello

Brabantio doesn't want Desdemona to marry Othello because he is racist. In this Shakespearean world, Othello could be applauded for his great triumphs at war but he certainly couldn't marry a...

Othello

As the tragedy of Othello moves to its sad conclusion, the audience still has some hope that Desdemona might be spared from the death Othello has planned for her. He comes into their room and gives...