eNotes Homework Help is a way for educators to help students understand their school work. Our experts are here to answer your toughest academic questions! Once it's posted to our site, your question could help thousands of other students.
Popular Titles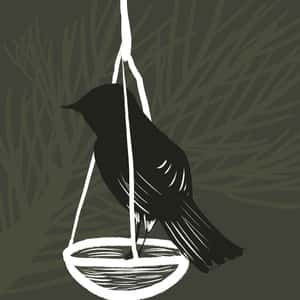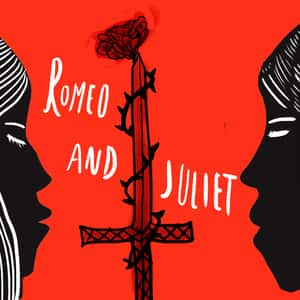 Showing
in Othello
Othello

For Iago the dismissal of Cassio is essential to securing both his and Othello's downfall. Iago knows very well that Cassio was promoted through Othello's choice. Iago knows this painfully....

Othello

The actual quotation, in context and with uninterrupted punctuation--as the above is a slightly less than adequate paraphrase--is as follows: If I do prove her haggard,Though that her jesses were...

Othello

In Othello, Shakespeare reveals the motives, actions and beliefs of Iago. Iago is a dangerous villain. He creates an evil plot to destroy Othello. Othello had passed over Iago and chosen Cassio has...

Othello

In Othello, Iago is extremely manipulative. Iago is a master at manipulation. Through his mere words, he plants seeds of doubt in Othello. Truly, Iago is subtle in his accusation as he merely...

Othello

In Othello, Iago easily deceives the main character Othello. One reason Iago can so easily deceive Othello is due to Othello's trusting nature. Othello truly believes that Iago is an honest man. In...

Othello

In Othello, Iago plants seeds of doubt and jealousy in Othello. Iago convinces Othello that his beautiful wife Desdemona and Cassio are having an affair. Iago assures Othello that he will kill...

Othello

Othello trusted Iago. He had more faith in Iago than he did his own wife Desdemona. The question is why did Othello trust Iago more than his own wife? Clearly, Iago is a very persuasive man. He...

Othello

Othello is easily deceived by Iago. He trusts Iago more than he trusts his wife. Othello is deceived by Iago because Iago is a master at manipulation: Iago weaves an intricate plot to undo the...

Othello

Because Iago is very good at being deceptive, he convinces Othello that his wife has been unfaithful with Cassio. Truly, Iago is a intelligent, gifted man. He understands what motivates the...

Othello

In Othello, the main character faces inward and outward conflicts which lead to his downfall. Although Othello was initially confident in himself, he begins to struggle with inner and outer...

Othello

To question Othello's actions when a man "not one easily jealous" kills his wife on circumstantial evidence and hearsay, is most reasonable. It seems that Othello was equally and overly, trusting...

Othello

In Shakespeare's Othello, Iago is committed to destroying Desdemona. He realizes this is the most effective way to get back at Othello. Iago hates Othello. Othello overlooked him and named Cassio...

Othello

Shakespeare's characterization of Othello as a dignified, noble, and heroic figure is especially seen in other characters' descriptions of him as well as his own account of himself in his...

Othello

I think that one striking similarity between both works is the construction of the main character. That which is not real provides the essential fuel for both Gatsby and Othello. Gatsby's being...

Othello

Jealousy and trust, or mistrust, are some of the main themes in Othello. In the first two acts, Othello is dedicated to Desdemona. In Act 3, Scene 3, Iago really begins to prey on Othello's...

Othello

In order to know what we are comparing, "empiricism" is a philosophy that asserts that concepts of knowledge are attained through experience alone and is opposite of "rationalism" that asserts some...

Othello

Othello is considered to be a one of Shakespeare's great tragedies although it differs in style from others such as Hamlet and Macbeth because it concerns a more personal level- Othello's wife,...

William Shakespeare

Everyone loves Desdemona although Iago manipulates others into thinking she is something less than chaste. The problems with the handkerchief start when Desdemona, dutifully attempts to make...

Othello

I think that one point that has to be made on Othello's jealousy is in its uncontrollable nature. Once Iago plants his "medicine" in Othello's mind, it grows and cannot be stopped. Like weeds in...

Essay Lab

Jealousy is a major theme in Othello and it is what drives Othello to commit his heinous deed of killing Desdemona. Othello claims to be a man who "loved not wisely, but too well;of one not easily...

Othello

There are many regrets which Othello expresses at the end of Othello. He has made many mistakes and errors of judgment, not the least of which is his misplaced trust in "honest,honest" Iago. Now...

Othello

Othello is a passionate man, valiant, adventurous and loving and Desdemona chose him over all other suitors. Othello and Desdemona are so in love and cannot bare to be apart until Iago's scheming...

Othello

Desdemona and Cassio are firm friends, and Iago intends to use this to his advantage. He knows that Desdemona, whilst in love with Othello, loves Cassio as her "best" friend. He is something of an...

Othello

The main benefit that Iago receives is vengeance. At the beginning of the play, he reveals that he is angry at being passed over for a promotion by Othello, who favors Michael Cassio. Later, he...

Othello

The word "crisis" is actually a part of the vocabulary of the "well-made play" structure as outlined by Eugene Scribe, and as such, is not the right word for Desdemona's choice. The...

Othello

With this final line, Iago is saying that he will not reveal anything about his plot that his wife Emilia has not already revealed. Othello has just confessed to murdering his wife and conspiring...

Othello

The original question had to be edited. I would suggest that Othello's downfall is quite convincing. Othello's downfall is caused by his own insecurity. It is doubt in himself, in Desdemona, and...

Othello

Emilia is Iago's wife, and serves as Desdemona's lady-in-waiting. She is therefore a central character in the play, because she is close to both Desdemona and Iago. In a very real sense, she is as...

Othello

The original question needed to be edited down. I would suggest that intense feelings such as love and jealousy are explored through Othello's characterization. Shakespeare uses the protagonist...

Othello

The question of endings is always very important, as how a text ends clearly has a massive impact on the reaction of the audience. It would be tempting to try and make this play a traditional...

Othello

Conflict is often created due to a lack of communication and Othello is no different. Iago, in fact, thrives on miscommunication, inferred meaning (entendres) and double meanings. Iago is the first...

Othello

The tragic flaw of Othello is hiw overwhelming sense of jealousy that Iago is able to identify and exploit in order to goad him beyond all bounds and sense of reason to act irrationally, to the...

Othello

A very important part of the play to consider in regard to this question is Act V scene 2, when Othello kills himself, but before he does this, he delivers a speech which clearly shows the way that...

Othello

Iago is such a fascinating character who equally repells the audience but also attracts them. What is so interesting about him is the way that he, like Richard III and other Shakespearian villains...

Othello

In the first scene of the play Iago is convincing Roderigo that he too hates Othello. The reason Iago gives is that he himself deserves the job of lieutenant which Othello gave instead to Cassio....

Othello

I think that part of the reason that Othello's jealousy can be so applicable to us today is because it is not merely jealousy. Othello is victim to his own insecurity and doubt. In the deepest...

Othello

Playwrights love stories in which there are a number of contrasting characters because it makes it easy for the audience to get to know them and to understand their various parts in the continuity....

Othello

Othello

Roderigo is not a cunning character like Iago.He is used and exploited by Iago. He is robbed by Iago because Iago promised to make his love Desdemona back.That's why he pays attention to him and...

Othello

Honesty is a popular topic in Othello and one of the underlying themes. Appearance and reality have a firm hold over all the relationships that Iago has, especially with Othello who trusts him...

Othello

The original question had to be edited down. In terms of Iago's quote, it happens relatively early in the drama. In Act I, it becomes clear that Iago is subservient in rank to Othello, but...

Othello

Iago's betrayal is a central theme in Shakespeare's Othello, and, therefore, the play is full of lines portraying his betrayal. While we are limited to space, below are a few ideas of types of...

Othello

This monolgue is important for further revealing more about the character of Iago and how he intends to get his revenge against Othello. At this point in the play, Iago has had a chance to survey...

Othello

The key scene to explore is Act 3 Scene 3 - as well as Iago's statements about himself at the start of the play. We learn that Iago is deliberately seeking to destroy Othello and therefore creates...

Othello

It is possible to view this play as a domestic tragedy because it concerns the interactions between a husband and wife and how their view of themselves and each other develops during the course of...

Othello

It is important to be very clear about definitions when responding to this question. A domestic tragedy is a sub genre of tragedy that is distinguished from other forms of tragedy by the action...

Othello

Part of what makes Othello so significant as a domestic tragedy is the idea that what undermines the fabric of society is the same element that undermines the connective fabric between individuals....

Othello

In this scene, the Council of Venice is in deliberation about the war with the Ottoman Turks. They agree to send Othello to fight the Turks, at which point Brabantio (a member of the Council...

Othello

We can agree wholeheartedly with this statement, as it would be hard to conceive of a more scheming and manipulative character than Iago. He excels at working upon other people's minds, to their...

Othello

The most important element of Othello is the constant scheming and machinations of Iago, the title character's ensign. Apparently out of jealousy of Michael Cassio (who Othello gave a promotion...