eNotes Homework Help is a way for educators to help students understand their school work. Our experts are here to answer your toughest academic questions! Once it's posted to our site, your question could help thousands of other students.
Popular Titles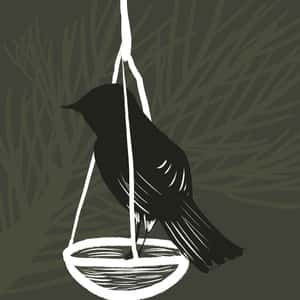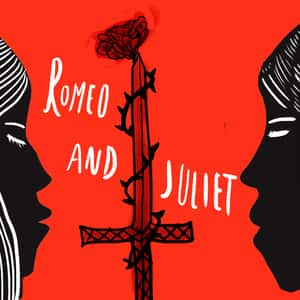 Showing
in Othello
Othello

Figurative language is any language used in a non-standard way to create non-literal meaning. Creating non-literal meaning can achieve certain effects. Some examples of figurative language are...

Othello

Act II, scene 3 might be a good location to find quotes that reflect how Iago intends on manipulating Cassio into getting drunk. Iago's sense of malevolence and ability to prey upon individual...

Othello

From the beginning of Othello, the audience recognizes a deceit in Iago, not apparent to the Venetians, when he admits that "I am not what I am," (I.i.66). On the other hand, the audience is...

Othello

In a play as tragic as Shakespeare's Othello, it is difficult to speak of "overcoming adversity." A story in which the main protagonists, Othello and Desdemona, lie dead, the result of...

Othello

In Othello, the audience is first introduced to Iago and has already established his cunning and his intention to "serve my turn upon him."(I.i.42) When Othello is initially made known, the...

Othello

I think that a case can be made that the theme of jealousy runs rampant in Shakespeare's drama. Jealousy emerges when individuals have difficulty accepting the limitations and conditions of the...

Othello

In Othello, race is predominant from the very beginning. Even without meeting Othello, the audience becomes aware that Othello, the "old black ram is tupping your white ewe," (I.i.90) allowing Iago...

Othello

Iago is saying that the curse of military service is that preferment, or promotion, does not go by seniority or experience but by favoritism. In Shakespeare's time it was easy for an aristocratic...

Othello

This is an interesting question. Venice is the city in which William Shakespeare's Othello begins, and it is a rather unique city at this time, particularly in light of the themes found in the...

Othello

Shakespeare's greatest villain, Iago, is certainly the character who controls the main plot as he directs others in his diabolical schemes. In Act I, for instance, Iago is outraged that he has not...

Othello

Althusser insists that ideology is pervasive and that ideology "interpellates" subjects; that is, ideology brings subjects into being. In other words, ideology changes individuals into subjects;...

Othello

The Othello which is presented to us in Act I scene i of William Shakespeare's Othello is not an exemplary character. In fact, he is painted as an ineffective leader and a disreputable scoundrel in...

Othello

Shakespeare's depiction of the threat of the invasion of a Turkish fleet upon the island of Cyprus, a strategic holding of the Venetians since 1423, is important to the plot of Othello because it...

Othello

One way in which the otherness of Othello is brought under fire is through the deliberate presentation of Othello as being dangerous and a force for evil because of his otherness. This of course...

Othello

Iago's characterization as being "motive-hunting of a motiveless malignity" helps to explain the fundamental sense of bitterness and resentment that eats away at Iago. Coleridge uses the term to...

Othello

The only way of knowing the answer to this for certain is to review your instructor's syllabus and policies; every teacher is different, and a C in one class might be an A or an F in another. It's...

Othello

In Othello, the audience is first introduced to Iago who is a manipulative character, admitting that "I am not what I am"(I.i.66) and making it clear to Roderigo that he will "serve my turn"(42)...

Othello

In the 16th century treatise on women, The good and the badde, or Descriptions of the vvorthies, and vnworthies of this age, Nicholas Breton classifies five types of women: The Unquiet Woman The...

Othello

For both Macbeth and Othello, Shakespeare makes it clear that their downfalls stem essentially from character flaws. Macbeth's downfall stems from his excessively ambitious nature, while Othello's...

Othello

In Othello, Othello initially feels blessed by his marriage to Desdemona who chooses him over all others. He is so confident of Desdemona's love that he will stake his life on it - "Let your...

Othello

In this speech, Othello is vowing not to be tormented by ongoing jealousy and insecurity. He knows that suspicions are not enough to make Desdemona guilty; he needs some indication of her...

Othello

This speech in the play 'Othello' by William Shakespeare is signifacnt because it is very revealing and tells us something of Iago's real self - not the one he puts on show to the world and to his...

Othello

In Othello, Desdemona has seen a dramatic change in Othello which she cannot understand. Othello has been so influenced by Iago who he thinks is a "man of honesty and trust"(I.iii.284), as to doubt...

Othello

In the play 'Othello' by William Shakespeare we see a man of extremes, but a man who 'keeps it all together' on the outside. On the surface Othello is an enormous success, he has made the very best...

Othello

In the play 'Othello' by William Shakespeare, we see the main character presented in both positive and negative terms. The positive depiction of Othello is both verbal and behavioral. We hear...

Othello

Perhaps the biggest point for the question of racism is that fact that the play was written by a white man for another white man to perform in blackface. At the time, blackface was a novelty in...

Othello

Othello can be a difficult play to like because: it brings up the question of ethnic prejudice it is a heartrending tragedy the tragedy is of the hero's own making; he gives in to being influenced...

Othello

Othello is a tragedy where the hero, Othello, has a fatal flaw that sees his uncontrolled jealousy overtaking his good sense. To ensure the dramatic effect of the tragedy, Shakespeare makes full...

Othello

In Act 1, Scene 2 of Shakespeare's Othello, amidst all of the accusations and outrage towards Othello's marraige to Desdemona, Othello is called into a meeting with the Duke of Venice about...

Othello

Iago's goal was not to anger Cassio. In "Othello", Cassio had gotten the position of lieutenant that Iago had felt that he had been more deserving of. This is why Iago wanted to ruin Othello and...

Othello

Part of Othello's appeal comes from the intimate issues the play deals with. Unlike Shakespeare's other great tragedies, Othello centers on the private lives of the characters – Iago's...

Othello

Othello is one of two plays in which Shakespeare uses Venice as a setting, the other being The Merchant of Venice. In both cases, Shakespeare depicts a thriving commercial society in which the...

Othello

By provoking Othello's jealousy toward Cassio, Iago effectively kills two birds with one stone, inflicting harm on both his superior and the man whom his superior has chosen to take a position that...

Othello

The final four acts of Othello are set on the relative remote location of Cyprus. All of the characters are removed from the buffering effects of civil society as a consequence of this shift from...

Othello

Iago exploits the amorous passions of both Roderigo and Othello, but appears to have no romantic inclination himself. We gain some insight into Iago's relationship to the opposite sex through the...

Othello

The first character we encounter in Othello is Roderigo, a foolish suitor for Desdemona's hand, and his first words are in the form of a complaint about Iago's taking money from him on the pretext...

Othello

Lodovico appears for the first time as an emissary to Cyprus from the Duke of Venice in Act IV, Scene 1. He inquires casually about the situation on the island, but immediately witnesses Othello...

Othello

Desdemona has married Othello who is a well-respected captain in the Venetian army despite the fact that he is not Venetian. Iago uses all his manipulative powers to paint Othello as a "lascivious...

Othello

I think that one part of your detailing of the repercussions of being an outsider is to show how Othello begins to doubt himself because he is an outsider. One of the most drastic repercussions of...

Othello

Othello is a complex character, first presented to the audience by Iago who gives an image of a man who is "loving his own pride and purposes" (I.i.12) and clearly cannot make a fair a decision,...

Othello

The scene with the two gentlemen in 'Othello' is important because it tells the audience a lot as Montano and the officers weigh up the significance of the latest action. Montano is worrying...

Othello

Othello as the tragic hero in Othello reveals one of Shakespeare's often used dramatic techniques - (Othello's) dramatic character. The audience is aware that it is now too late for the "honorable...

Othello

Othello, which presents the personal, inner torments of its characters, is a tragedy in the traditional sense as the hero has a most fatal flaw, in this instance Othello's jealousy which, when...

Othello

The theme of honor and how appearances can be deceiving is emphasized during Othello's final speech in Othello. Believing himself "an honorable murderer" (V.ii.298)because he killed Desdemona...

Othello

Othello belies the whole concept of trust based on reputation as "honest, honest Iago" gets the better of everyone. He foreshadows his deadly scheming that is to come early in the play when he...

Othello

To consider the outcome and unfortunate end of the main characters in Othello, it is important to look at the themes, especially Othello's jealousy. All the characters have flaws; Desdemona is too...

Othello

Othello first spoke humbly of his limitations in life, stressing that since he was seven years old he had been in military service. He said, perhaps not exactly truthfully, that he was little...

To Kill a Mockingbird

What are some examples of Deceptive Appearance in the novel To Kill A Mockingbird and Othello?

Othello

I think that Othello is one of the most underrated Shakespearean tragedies in terms of how it can appeal to a modern audience. I am surprised that not more has been done with it in terms of modern...

Othello

The original question had to be edited. I would suggest that one of the most dominant examples of colliding cultures for Othello is that of the "insider" and the "outsider." Othello operates as...