eNotes Homework Help is a way for educators to help students understand their school work. Our experts are here to answer your toughest academic questions! Once it's posted to our site, your question could help thousands of other students.
Popular Titles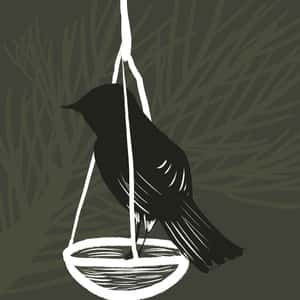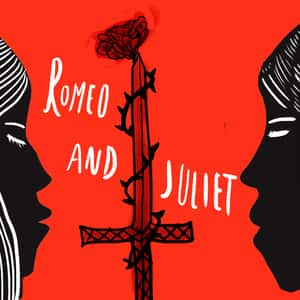 Showing
in Othello
Othello

In Act I of Othello, the first talk of Desdemona and Othello as a couple comes from Iago as he makes crude remarks about their relationship, insults Othello and suggests that Desdemona is capable...

Othello

Marriage plays a pivotal role in progressing the plot of Shakespeare's Othello. We meet the protagonist and tragic hero, Othello, shortly after his marriage to Desdemona. The marriage of these two...

Othello

In Shakespeare's play "Othello," a Moor marries a beautiful woman named Desdemona. They live together happily in Venice. Othello is ambitious and well-revered. He is appointed as the...

Othello

Language techniques allow a writer to engage with his reader or audience. An emotive or persuasive style, a particularly descriptive passage or the use of rhetorical devices in order to provoke a...

Othello

While one could expect that Montano would be a major adversary of Othello's, given the latter's usurpation of the governorship of Cyrpus at Montano's expense, the opposite is, in fact, the case. In...

Othello

One dominant theme in Shakespeare's Othello is the illusion of appearances, or even deception. In the very first scene, we see some very poignant literary devices in Iago's speeches when he is...

Othello

I have helped you to trim it down to 279. Perhaps others can add more editing suggestions? Characterization In Othello Although Othello is initially portrayed as a logical and...

Othello

1) Introduction- In a nutshell, this play is about Othello (a general of Moorish descent) and his ultimate destruction at the hands of a jealous adversary, Iago. 2) Characterization- Othello is...

Othello

A context, for the purposes of your question regarding Othello, would mean the situation in which the play is seen or read, the time, place, and circumstances. For example, Othello is often read...

Othello

I think that one way it can be proven that Othello is too trusting lies in his willingness to embrace reductive notions of the good. This aspect of his "tragedy in character" exists in Othello's...

Othello

From a scholarly point of view (as the asker is an educator), this is a fairly complex question, because purpose depends on the agency. That is, a purpose is not something existing "out there" but...

The Duchess of Malfi

John Webster's The Duchess of Malfi and William Shakespeare's Othello both are considered revenge tragedies. This genre, influenced by the Roman playwright Seneca, was extremely common in the...

Othello

The Duke says: "When remedies are past, the griefs are endedBy seeing the worst, which late on hopes depended." In this instance the Duke is advising Desdemona's father, Brabantio, on the...

Othello

Short answer: To the extent that Desdemona becomes submissive and allows herself to be victimized, as well as her lying about the loss of the treasured handkerchief that Othello gives her, she...

Othello

In Othello, the characters develop around Iago's manipulating schemes, all of which are aimed at destroying Othello. Iago will stop at nothing, as he says in Act I, scene i (line 42) "to serve my...

Othello

Cassio is noble minded and loving toward Desdemona and Iago throughout. These trusting and noble traits and opinions of Cassio's are in part what allows Iago to succeed in his vengeful plan. In...

Othello

In an essay, a "hook" helps to ensure a flow and to create interest in the essay itself. The introductory paragraph is essential in ensuring that readers want to continue reading. A hook captures...

Othello

I think that one distinct starting point in writing about the tragic hero that Othello is might be to talk about his downfall. Part of what makes Othello so tragic is because his greatness and...

Othello

Writing a character analysis for William Shakespeare's play Othello requires reading through the play carefully, making notes about each character as you read, rather than being caught up in the...

Othello

Figurative language is often divided into categories, including figures of thought (sometimes called tropes) and figures of speech based on either sonic or syntactic patterns. During the...

Othello

Reputation is important to Brabantio for a couple of reasons. First he is wealthy and therefore a respected "aristocrat" in Venetian society. Second, he is a senator. So, Brabantio is a rich...

Othello

In Oliver Parker's 1995 film version of Othello, Laurence Fishburne plays Othello. Iago is played by Kenneth Branagh and the plot, with some liberal interpretations and changes, follows...

Othello

The first requirement for casting actors in William Shakespeare's Othello is ensuring that they have the training and vocal technique necessary for Shakespearian drama. That eliminates many...

Othello

Emilia is an emotionally battered wife. She is married to Iago, who does not treat her well. He is emotionally abusive to her, so Emilia lacks any real self confidence. Despite that, Emilia is...

Othello

To a degree, it's difficult to comment about a grade without having a copy of the course syllabus, a full assignment sheet, and the grading rubric being used, as it's unclear without those what the...

Othello

In Othello, Othello is certainly a conflicted character and it becomes apparent that his standing in Venice is connected to his birth and his forefathers, the Moors. The audience is introduced to...

Othello

The term hamartia, derived from the Greek hamarteinen, which generally means "to commit an error" or "miss the mark," has various other interpretations. The term was first used by Aristotle in...

Othello

Othello succumbs to Iago's assertions so easily because he is an emotionally weak man. A stronger man would ignore Iago and trust in Desdemona, or even take Desdemona's side of the story into...

Othello

William Shakespeare's "Othello" and "Antony and Cleopatra" both take similar approaches to the theme of the destructive power of overwhelming love. There are many similarities between the...

Othello

This is almost a trick question. Desdemona dies at Othello's hand, smothered by her own husband and in her own bedchamber. Does Desdemona's continued life mean that Othello decided not to try and...

Othello

In both Sophocles' play Oedipus the King and William Shakespeare's play Othello, the main characters are, in part, led to their downfalls by their inability to distinguish reality from appearance...

Othello

This is a complicated question, mainly because the theoretical framework found in Aristotle's Poetics doesn't really address minor characters. Aristotle's understanding of tragedy was based on...

Othello

The question of whether to read an event in a narrative as symbolic or literal is not one with a straightforward solution. Because Shakespeare died four centuries ago and left no written guide to...

Othello

In Othello, Iago informs the audience early in the play that he has ulterior motives in serving Othello and, as he says, "I am not what I am" (I.i.66). He persuades Roderigo, who is in love with...

Othello

The handkerchief was given to Othello by his mother. It is the only remaining link to his mother that he possesses and as such is very valuable to him. So when he falls in love with Desdemona and...

Othello

[Please be advised that enotes educators do not compose essays for students. However, we gladly assist with the composition of strategies for writing and ideas that will support assignments.]...

Othello

A good theme statement would be: The concept of jealousy as explored by William Shakespeare in his play, Othello, is a clear indication of how one's inherent fears and uncertainties can be...

Othello

1. The racism in Othello and The Ecstasy of Rita Joe is the same in that racism drives the actions that lead to each protagonist's tragic death. The racism in each is different. The racism in...

Othello

Four simple literary conventions of Elizabethan theatre that can be found in Othello Act 5 are: 1. Heightened Dialogue: In Othello, Act 5, Scene I, we see a fine example of heightened or dramatic...

Othello

Some of the most distinct features of Elizabethan Drama can be seen in Othello. Professor Neilson suggested that one such feature is the idea of the human predicament being illuminated in...

Othello

Referred to as "a moral pyromaniac setting fire to all of reality," Iago of Shakespeare's Othello is not satisfied without taking down all that surrounds Othello; he simply cannot stop fighting his...

Othello

As a black man in a white man's world, Othello exists in a highly precarious situation irrespective of his skills as a military strategist and tactician in the service of Venice. It is ethnicity...

Othello

Here on Enotes there is one outline that may help you some; it is Topic #2 on Iago. See the link below, and there is another link to a student paper on Iago's jealousy that you may be interested in...

Othello

In William Shakespeare's Othello, there is no question that their relationship is built on deeply felt love. Pretty much all the evidence one needs can be found in Act I, Scene III, the seminal...

Othello

Part of the Venetian empire, and reflecting European (read: Caucasian) sensibilities, Cypriots viewed Othello through the prism of race. Othello, of course, is dark-skinned. He is often portrayed...

Othello

One way in which there can be a connection made in the works identified regarding love and jealousy is how both feelings converge within the individual to create a barrier between them and the...

Othello

Othello has its fair share of inner turmoil as Othello, a brave and initially heroic figure, trusted by Venetians and very dependable, reveals his weakness, his jealousy, and becomes susceptible to...

Othello

Methods of practicing control and power can often be placed along a spectrum, ranging from overt and visible, to subtle and discreet. My Last Duchess portrays power in a manner similar to how Iago...

Othello

One of Shakespeare's aspects of pure talent in Othello is to show how identity is not static. It is the result of how individuals perceive the outside world. Shakespeare shows that identity and...

Othello

I think that Othello should bear some of the responsibility for his predicament. As a soldier, I don't think he would have it any other way. Yet, having said this, it might not be entirely...