eNotes Homework Help is a way for educators to help students understand their school work. Our experts are here to answer your toughest academic questions! Once it's posted to our site, your question could help thousands of other students.
Popular Titles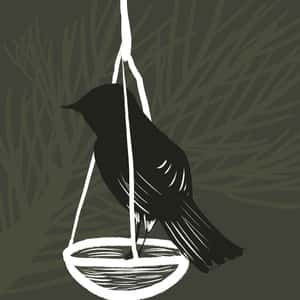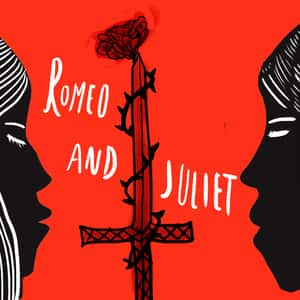 Showing
in Of Mice and Men
Of Mice and Men

One can find the Jungian analysis of the personal consciousness and the collective experience in Steinbeck's work. For example, Lennie's desire to tend the rabbits and "have ketchup with beans"...

Of Mice and Men

Steinbeck's short novel follows two men, George and Lennie, as they take on a new job working on a ranch in central California "bucking barley" for the ranch owner and his son. George and Lennie...

Of Mice and Men

Working backwards, chapter 3 ends with the idea of Lennie feeling loneliness if he is denied the opportunity to tend the rabbits. Despite the fact that he broke Curley's hand and that he has...

Of Mice and Men

The two primary characters in John Steinbeck's novella Of Mice and Men are George and Lennie. The two men are nearly polar opposites in every way. While Lennie is a giant of a man who is mentally...

Of Mice and Men

In one sense, Of Mice and Men, by John Steinbeck, is a very simple novel. The reading level has been assessed at 8.1, meaning an eighth-grader in the first month of school should be able to...

Of Mice and Men

Lennie Smalls, one of the protagonists from John Steinbeck's Of Mice and Men, does a couple things he is proud of when he and George come upon the water of the Salinas river. George, a little slow,...

Of Mice and Men

Of Mice and Men, a tragic tale that was originally written as a play, has as its intent the illumination of a facet of America Steinbeck's audience did not understand. It has as its setting the...

Of Mice and Men

The two main characters in Of Mice and Men, by John Steinbeck, are George Milton and Lennie Small. The novella is set on a ranch in Salinas Valley, California, during the 1930s and takes place over...

Of Mice and Men

John Steinbeck addresses the theme of isolation and alienation in Of Mice and Men. Virtually the entire cast of characters are migrant workers which are constantly referred to as "the loneliest...

Of Mice and Men

One particular quote that shows the element of trust between Lennie and George can be seen early on in the text. Towards the end of chapter 1, Lennie asks George to tell him "how it's gonna be."...

Of Mice and Men

I think that one reason why Of Mice and Men can be considered a worthy part of an English curriculum is because it addresses one of the fundamental parts of being a human being. Honestly, which...

Of Mice and Men

Candy's 'greatest fear' (chapter 5) is losing the chance to live with George and Lennie on their own ranch. For a time, George and Lennie allow Candy to share their dream of settling down on their...

Of Mice and Men

Involuntary isolation is a central theme of John Steinbeck's Of Mice and Men. Most of the characters are isolated for a specific reason and long for companionship. As George repeatedly tells...

Of Mice and Men

In Steinbeck's construction of the ranch, the view of life is a very isolated one. From the very start of the narrative this is evident with the George's repeating of how "guys like he and Lennie"...

Of Mice and Men

Candy is lonely because he is devoid of any real human contact. He is kept as a cleaner on the ranch on the account of losing his hand in a machinery accident. He does not have any real human...

Of Mice and Men

The original question had to be edited. I would suggest that one way in which Steinbeck conveys theme is by displaying it through different characters. For example, the theme of dreams and "the...

Of Mice and Men

When Curley, a slightly-built young man, first makes an appearance in the novel, his attention is immediately attracted by the sight of George and Lennie, newly arrived at the ranch. He glanced...

Of Mice and Men

John Steinbeck is able to create a sense of righteousness in George's final decision involving Lennie by addressing the other options before the final scene. If Curley finds Lennie first, Curley...

Of Mice and Men

I think that Slim is probably the most impressive character in the text. Consider the way that Steinbeck describes him when he first walks in as an example of how impressive Slim is: A tall man...

To Kill a Mockingbird

Both To Kill a Mockingbird and Of Mice and Men are works of literary excellence to ensure both literary works an enduring place in modern American literature. To compare To Kill A Mockingbird and...

To Kill a Mockingbird

The role of cowardice and courage is one area in which both works can be compared. The social settings in both works are ones that do not validate courage and the central characters of both works...

Of Mice and Men

I think that there are specific contexts in which Steinbeck uses the imagery of animals to illuminate Lennie's traits. These images are employed to give a visual reference point to how Lennie...

Of Mice and Men

Both Candy and George are faced with agonizing decisions regarding something towards which feelings confound a full understanding of what is the right thing to do. Candy and George are similar in...

Of Mice and Men

Lennie loves to listen to George talk because George is able to express what Lennie feels but doesn't have the ability to put into words. In Chapter One, Lennie asks George to tell him the same...

Of Mice and Men

If you refer to the Introduction in the Study Guide, you will see that Steinbeck was planning to adapt the short novel to a stage play to be produced in New York and that both book and play came...

Of Mice and Men

One approach that might work in writing a poem based off of the novel is to compose it from a particular character's point of view. For example, a poem from George, talking about what he did and...

Of Mice and Men

When George shoots Lennie, Steinbeck describes him as feeling tired, mindless, and disconnected. We feel the gravity of what he had to do. George and Lennie had a very close relationship. Unlike...

Of Mice and Men

The novel Of Mice and Men starts in the Salinas Valley on a Thursday during the Great Depression. The novel begins the night before the men arrive at their new job. The novel opens with a serene...

Of Mice and Men

The fact that Whitey quits apparently for no reason, and no one thinks to question it, reinforces the alienation of the migrants. George says being a migrant worker is a lonely life. Most guys...

To Kill a Mockingbird

With both stories set in the 1930s and with characters who are marginalized or brave, there are, indeed, comparisons that can be made between To Kill a Mockingbird by Harper Lee and Of Mice and Men...

Of Mice and Men

I tend to think that what makes George and Lennie distinct from the others on the ranch is that they are never really isolated. The refrain that both of them recite to one another, like clockwork,...

Of Mice and Men

Part of the reason why the characters feel isolated all the time in Steinbeck's work is that they carry the death of their own dreams. This weight is a heavy burden to carry, and is one that...

Of Mice and Men

George longs for his own land just as much as Lennie does, but he mostly uses the dream to give Lennie and himself something to look forward to. George travels around from ranch to ranch with his...

Of Mice and Men

Curley's wife is not a villain. She is lonely and frustrated. The guys consider Curley's wife "a tart" because she seems flirtatious. Curley is also jealous and always rearing for a...

Of Mice and Men

An example of courage is when George shoots Lennie in order to save him from law enforcement. George travels with Lennie everywhere, taking care of him. Lennie is large and mentally challenged,...

Of Mice and Men

Crooks is presented as an outsider. He is old, crippled, and black, so he does not think anyone needs him anymore and he is terribly lonely. When we first meet Crooks, we see an example of him...

Of Mice and Men

An example of the atmosphere of fear and suspicion is George's fear of what Lennie is going to do, and what kind of trouble he will get into. George and Lennie live in constant fear, because...

Of Mice and Men

Hopes and dreams are important parts to the characterizations in Steinbeck's work. Each of the main characters is driven by their hopes and dreams. They are important because they provide...

Of Mice and Men

This quote demonstrates that Curley is interested in picking a fight with Lennie because he is a big guy, and Curley feels threatened by him. Curley comes looking for his father, the boss of the...

Of Mice and Men

The language is simple but sentimental, so the reader realizes that George and Lennie have a soft side. Lennie asks George to describe the dream in chapter 1. Lennie has clearly heard this many...

Of Mice and Men

George tells the boss that Lennie is his cousin, and tells Curley that they travel together. The boss is suspicious of the relationship between Geroge and Lennie, because George speaks for Lennie....

Of Mice and Men

Originally written for the stage, Of Mice and Men opens on a quiet setting outside of Soledad, California, that soon becomes lonesome after rabbits and other regular denizens scurry for cover when...

Of Mice and Men

The climax of Of Mice and Men is when Curley's wife is killed, because Lennie's death is the resolution. The climax is the turning point of the story. It is the point where everything changes....

Of Mice and Men

The climax of John Steinbeck's novel "Of Mice and Men" is the death of Lenny. All the strife and struggles, as well as shared good times and dreams that George and Lenny have had together come to...

Of Mice and Men

Of Mice and Men is about two men who travel together, protecting each other, until one of them accidentally kills a woman and the other is forced to kill him. The novel takes place from Thursday to...

Of Mice and Men

To get started on an essay like this one, you may be best served to make a list (a mental list or an actual written list) of the major themes and major conflicts in those texts. You will have some...

Of Mice and Men

President FDR enacted the New Deal during the Great Depression. It was a series of sweeping social and economic reforms designed to get people back to work. It included farm subsidies, the WPA...

Of Mice and Men

For Lennie, the dream is to be able to enjoy the soft things like mice and rabbits without anyone telling him not to, or worrying about hurting them. For George, it is independence. When George...

Of Mice and Men

One of the most significant uses of foreshadowing is the death of Candy's dog. Carlson can not stand the dog's smell and he continues to insist that the dog is useless and should be killed. Candy...

Of Mice and Men

The book begins and ends at a pool of the Salinas River. This is a setting that is almost idyllic for George and particularly Lennie because it is away from any type of society. It is ideal for...