eNotes Homework Help is a way for educators to help students understand their school work. Our experts are here to answer your toughest academic questions! Once it's posted to our site, your question could help thousands of other students.
Popular Titles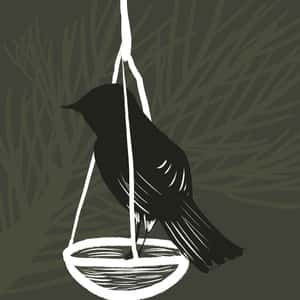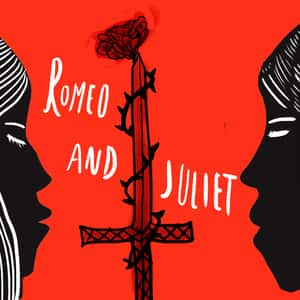 Showing
in Of Mice and Men
Of Mice and Men

George Milton fears that his long-time friend and travelling companion, Lennie Small, will one day get them both into deep trouble. In fact this has already happened on previous occasions prior to...

Of Mice and Men

The incident when Candy's dog is put down does much to illuminate the nature and attitude of many of the men at the ranch. This incident shows Carlson to be maybe the most forthright and direct...

Of Mice and Men

John Steinbeck understood and liked people, but he was not sentimental about them. In Of Mice and Men he shows that most of the characters, like human beings in general, have good and bad, kind and...

Of Mice and Men

Representative of the countless number of men displaced by the Great Depression, George and Lennie, whom Steinbeck himself commented was not meant to represent "insanity at all but the inarticulate...

Of Mice and Men

Of Mice and Men is a very short work. Steinbeck called it "a playable novel." He wrote it with the intention of converting it immediately into a stage play. The book was published in 1937 and the...

Of Mice and Men

There are really many reasons why George kills Lennie. It is often explained that this is a "mercy killing." George supposedly wants to save Lennie from the lynch mob, who will make his death as...

Of Mice and Men

I think you can assume that George made his final decision to shoot Lennie back at the bunkhouse when he stole Carlson's Luger. However, the reader does not know at this point that George stole the...

Of Mice and Men

Steinbeck builds up George's final decision to shoot Lennie in a couple of ways. He starts this build up as early as Chapter 5. When George surveys Curley's wife's dead body and realizes that...

Of Mice and Men

If George refuses to accept the bunk, there will be no other place for him to sleep. He will have to quit. And if he quits, Lennie of course will quit with him. They will have to tell the boss they...

Of Mice and Men

I think it might be argued that the so-called "dream" or "American dream" in Steinbeck's Of Mice and Men is not George and Lennie's shared dream but really George's dream alone. He has confided his...

Of Mice and Men

Perhaps the most important thing George tells Slim about the Weed incident which had not been revealed before is this: "I was jus' a little bit off, and I heard all the yellin', so I comes running...

Of Mice and Men

At the end of the story George shoots an unsuspecting Lennie in order to prevent him from falling into the hands of the lynch mob or being turned over to the authorities. Lennie killed Curley's...

Of Mice and Men

The character of Candy in Of Mice and Men is ruled by pathos almost through the entire novel. A former swamper, he is handicappped (he lost one hand in a farming accident) and now works for the...

Of Mice and Men

I have never seen a question or answer in eNotes that dealt with the viability of George and Lennie's so-called dream. They want to buy a little house on a few acres of land. Lennie thinks this...

Of Mice and Men

All of the men listed are able to get along with Lennie except (d) Curley. While Candy is the only one of the men listed who has no conflicts with Lennie, George and Crooks resolve the ones that...

Of Mice and Men

In John Steinbeck's novel Of Mice and Men, Candy is a sad, lonely figure whose most important companion in life is an old, sickly dog that the other men in bunkhouse would rather was dead because...

Of Mice and Men

A free and complete Of Mice and Men summary Like much of Steinbeck's work, Of Mice and Men is set in California—not among the cities of the Golden State but in the Salinas Valley where life is...

Of Mice and Men

The boss is suspicious of George and Lennie and upset with them for arriving too late to work a full day. The work slips that George and Lennie have received clearly state that they were to start...

Of Mice and Men

The black "stable buck," Crooks, who is marginalized from the society of the other men because he is not allowed to sleep in the bunkhouse as they do, spends lonely nights in the barn, where he has...

Of Mice and Men

George and Lennie are on their way to a ranch in the Salinas Valley. They have come all the way from the town of Weed in the far northwest corner of California, They stopped off in San Francisco to...

Of Mice and Men

When Slim first meets George and Lennie in Chapter 2, George makes a point of telling Slim that Lennie is not "bright," but he can lift bales of barley with ease. Then, in Chapter 3, after Slim has...

Of Mice and Men

One of the most important symbols in this novel is of course Candy's dog, which is used to foreshadow what George does to Lennie at the end of the story. Candy's dog is old, and stinks, and slowly...

Of Mice and Men

In Chapter 3, with Slim's "God-like eyes" and calm invitation to talk, George explains why he and Lennie go around together when most "bindle-stiffs" are loners. Comfortable with conversing with...

Of Mice and Men

Poor George. It must be very frustrating, at least at times, for him to be traveling with Lennie, a rather oafish man with the mind of a child. In the first chapter in John Steinbeck's Of Mice and...

Of Mice and Men

You could begin this essay by considering the notion of friendship in general. What does friendship actually mean, what does it involve? We might say that friendship involves mutual respect,...

Of Mice and Men

The general setting for the opening chapter of Of Mice and Men along the Salinas River, just south of Soledad, California. Everything here is warm and lush. On one side of the river the golden...

Of Mice and Men

Lennie can be described as having animalistic qualities. Early in the book, Lennie is depicted as "dragging his feet a little, the way a bear drags his paws." At the end of the novel when Lennie...

Of Mice and Men

Steinbeck's description of Lennie's hands in the fight with Curley deepens our understanding of Lennie. Firstly, the fact that he has his hands at his side even while Curley assaults his face shows...

Of Mice and Men

George Milton and Lennie Small are an unlikely pair, but they always travel together in Of Mice and Men by John Steinbeck. While this is a really good thing for Lennie, a mentally challenged giant...

Of Mice and Men

George and Lennie, migrant workers, in Of Mice and Men by John Steinbeck, are the best of friends. However, George is burdened by the need to protect the simple-minded Lennie who has no real...

Of Mice and Men

Candy would do the type of work he has been doing on the ranch. He is able to do light janitorial work with one hand and one arm. He could feed the chickens and could probably do most of the...

Of Mice and Men

George and Lennie play on saving their money ("jack") until they have enough to buy a piece of land. They intend to farm the land and raise animals such as chickens and rabbits. This dream is what...

Of Mice and Men

John Steinbeck's Of Mice and Men is a novella about fraternity, loyalty, and friendship. Readers can identify numerous relationships which illustrate both good friendships (as between Lennie and...

Of Mice and Men

Clearly, the "negro stable buck" is marginalized in Steinbeck's novella Of Mice and Men. Subject to the Jim Crow Laws. These laws followed the 1800-1866 "Black Codes," which greatly restricted the...

Of Mice and Men

In Chapter Four, Steinbeck gives Crooks a thorough introduction, particularly in describing Crooks himself and his living quarters. Since Crooks is black, he is forced to live apart from the other...

Of Mice and Men

The element of power of George and Lennie is one of reparation and genuine friendship. Reparation stems from George's side of the relationship because when they were younger he "beat the hell out...

Of Mice and Men

In Chapter Six, after Lennie has inadvertently killed Curley's wife, he retreats the the green pool of the Salinas River where the novel began. Lennie is thinking about how he has let George down...

Of Mice and Men

As in most literary works, the names of characters are significant; indeed, they are often indicative of personality or physical traits. 1. Crooks - The "negro stable buck" who is relegated to the...

Of Mice and Men

George has been angry with Lennie ever since they had the trouble in Weed. This is the first occasion, however, in which the author has an opportunity to present a lot of exposition in the form of...

Of Mice and Men

George is a complex man whose character and motives may be analysed at length. However, precious few facts about him are revealed. This is because George is a private man who keeps himself to...

Of Mice and Men

This little masterpiece of fiction is set in a part of the country well-known to John Steinbeck. For, he was born in Salinas, California, which is a few miles from the Pacific Ocean; secondly,...

Of Mice and Men

Candy has not been able do a great many things. In the context of the novel, it becomes clear that Candy has never really been in a setting where he was treated as an equal. Candy has never been...

Of Mice and Men

In the first few paragraphs, the narrator describes the physical characteristics of George and Lennie. These physical traits are similar to their personalities. Therefore, Lennie and George are...

Of Mice and Men

The dreams of the characters in the narrative represent "the plans" and "promised joy" to which Burns alludes in his poem. Each of the major characters holds some type of dream that represents...

Of Mice and Men

In the initial descriptions of Lennie and George, the narrator notes that they are dressed the same, but this is where their similarities end. In many ways, they are opposites. George is small,...

Of Mice and Men

The first thing to remember about forgiveness is that it is always a choice. If one chooses to forgive, one may certainly do so; however, it is also possible for someone to withhold forgiveness for...

John Steinbeck

If this is coming from George's perspective, his best explanation to a lawyer would be to simply tell the truth. He decided to kill Lennie to avoid any mishaps in the future. Also, for Lennie's...

Of Mice and Men

Despite his complaints about what a burden Lennie is to him, George Milton is a loyal friend to Lennie Small. For, in the end George cannot permit the other men to capture Lennie and he shoots...

Of Mice and Men

Curley's wife can flirt somewhat openly (as long as Curley is not around) with the other ranchers. Since she is Curley's wife, who is the son of the boss, she can pretty well do what she wants. If...

Of Mice and Men

Of Mice and Men is a short novel set during the Great Depression (1930s). The story follows two main characters, Lennie Small and George Milton, as they travel from job to job as itinerant...