eNotes Homework Help is a way for educators to help students understand their school work. Our experts are here to answer your toughest academic questions! Once it's posted to our site, your question could help thousands of other students.
Popular Titles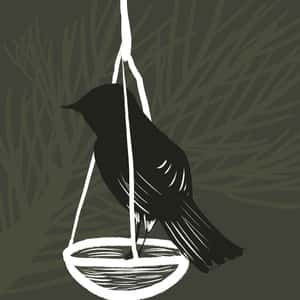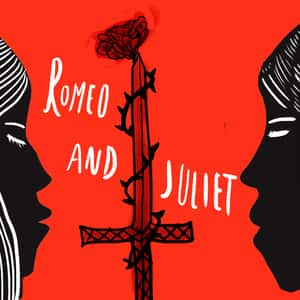 Showing
in Of Mice and Men
Of Mice and Men

In Of Mice and Men, Steinbeck holds on to the idea of the desire to belong. From the beginning of the novel, Lennie and George hold on to each other even though they are drastically different...

Of Mice and Men

There are no direct quotes that clearly state that Candy is lonely, rather you have to infer his loneliness from what he says and does. For example when he overhears George telling Lennie about the...

Of Mice and Men

Candy's dog does not have a name. This is significant for two reasons. First, he is thought of as a possession and he is not thought of as important enough to have a name. Secondly, the dog can be...

Of Mice and Men

Steinbeck shows an unspoken camaraderie among the workmen. Their friendship is based off achieving a common purpose. This is especially true in the relationship of Candy and George, as their...

Of Mice and Men

Many people have posted questions about the relationship between George and Lennie. A few have asked if they have a homosexual relationship. I believe it is impossible for a critic to talk about...

Of Mice and Men

In Steinbeck's novella the focal theme of dreams is central in providing the characters with a sense of hope. Nevertheless, the futility of these aspirations is immediately expressed in the...

Of Mice and Men

Although Curley's wife is the lone female in the novel, she is still typical of most of the main characters. She is misunderstood, lonely girls whose dreams have been shattered. She doesn't even...

Of Mice and Men

Slim is called "the prince of the ranch." Even though his official rank is lower that the bosses son, it is Slim that the men respect.When Carlson wants to shoot Candy's dog, Candy waits for Slim's...

Of Mice and Men

One of the aspects of foreshadowing is the scene with the puppy. Lennie really wants something to love and by giving him a puppy George hopes that because it is bigger than a mouse it will give him...

Of Mice and Men

George is responsible for Lennie, and sometimes the difficulties of his responsibilites frustrate him. He complains to Lennie,"An' whatta I got...I got you! You can't keep a job and you lose...

Of Mice and Men

Lennie suggests, half-heartedly, that he could go live in a cave. Of course, this shows his child-like mind because his response mimics a child who threatens to run away to join the circus. George...

Of Mice and Men

Curley's wife first asks about her husband. Her real reason for visiting the bunkhouse is that she wants someone to talk to. The men never welcome her into their group. When she visits Crook's...

Of Mice and Men

Chapter three begins with George talking to Slim. George says he knew Lennie's Aunt Clara when he was younger, promised to care for Lennie when she died. He says that Lennie is extremely loyal....

Of Mice and Men

Crooks has a room to himself because he is antisocial by nature and doesn't get along well with the other men. He has been working at the farm longer than most of them and has "earned"...

Of Mice and Men

Lennie doesn't know his own strength. He also doesn't do anything against Curley until he's been beaten and George tells him to attack. This shows that he's not a violent person, basically, but...

Of Mice and Men

Curley's wife in many ways illustrates the death of hope and dreams whereas George and Lenny represent the hope that dreams give them.In chapter 5, she tells Lenny that she "coulda made...

Of Mice and Men

Curley's wife is unique in that she has no identity. She is just a pretty small town girl with dreams of "the big life" elsewhere. She longs for celebrity, to make a name for herself 'in...

Of Mice and Men

This question has just been answered. Please see the reference below concerning these and other characters representing alienation. I would add the comment that Crooks and Candy's wife are the two...

Of Mice and Men

The primary action of George's that we need to condemn is of course is killing of Lennie. If I had to justify it would point to the comments on responsibility mentioned earlier the book...

Of Mice and Men

Slim is the soft-spoken, hardworking ranch hand who wins the respect of the other workers. The other men gravitate around him because he is a natural leader. Slim also represents the typical...

Of Mice and Men

Curley is obviously an insecure,cowardly man who is ashamed of his small stature. He uses his position as the boss's son to badger and abuse people less powerful than himself. He immediately takes...

Of Mice and Men

Lennie and George remind me of two stray dogs, wandering around looking for a meal and a warm place to lay their heads. They dream of owning a farm, and Lennie talks of the rabbits he will raise....

Of Mice and Men

You may also want to summarize the role that dreams play in the book. Think of how the plot would be different if the concept of dreams were taken out. After you brainstorm some ideas on that, then...

Of Mice and Men

No, I do not feel that George is being honest hen he states that he would be better off without Lennie. He is a very loyal friend and even takes responsibility for Lennie's actions. I think he...

Of Mice and Men

First examine the physical characterization of both characters; it is revealing of their overall personalities. George is given sharp, distinctive features that convey his cunning, witty ability to...

Of Mice and Men

The dead mouse is significant because it reminds the reader of Lennie's mental handicap and how gentle-of-heart he truly is. Although Lennie killed the mouse, he never meant it any harm. He...

Of Mice and Men

Because of his lower mental ability and because of past experience, George is in constant fear of what Lennie might do. Knowing that Lennie would not understand the consequences of his actions,...

Of Mice and Men

Usually a discussion over the novel's conclusion explores the moral aspects of George's actions. By shooting Lennie, George committed a crime, but did he commit a sin? Did he act in a moral or an...

Of Mice and Men

These places are "cat" houses or houses of prostitution which cater to men like those who work on the ranch. It's one of reasons George and other men don's save their money. They spend it on payday...

Of Mice and Men

Yes. Practically speaking, George is encumbered by Lennie whose past actions have gotten them fired and in trouble. George must constantly cover for Lennie and worry about what he is going to say...

Of Mice and Men

Lennie accidentally kills his puppy by handling him too roughly, echoing what happened to the girl in Weed. His first reaction is to hide the puppy's body so George will not find out. Lennie is...

Of Mice and Men

In the first chapter. the reader gets the picture of two men, one of whom is small, but the leader of the two men, and the other is big, but mentally impaired. Riding on the bus, George keeps...

Of Mice and Men

The buunkhouse is described as a very bare, stripped down environment. It is a rough environment that offers no comfort, no privacy and little more than the basic necessities needed for a bare and...

Of Mice and Men

Our pages may be different, but in Chapter 1, page 5 of the Penguin paperback is the dialogue about mice: "Ain't a thing in my pocket," Lennie said cleverly... (There are several short...

Of Mice and Men

1. One of the most important themes of the novel is "broken dreams". Each major character in the novel has a dream that is either destroyed during the novel or was destroyed before the novel...

Of Mice and Men

George takes care of Lennie who is mentally handicapped, although physically very strong, a big bear of a man. George depends on Lennie for his companionship, even though George complains about...

Of Mice and Men

Ironically, Lennie's last name is Small. Remember that Lennie's superhuman physical strength and dwarfed mind lead to his downfall.

Of Mice and Men

I'm assuming pages 12 and 13 are the pages where George and Lennie are by the pool and begins 'his bindle and brought out three cans of beans.'If so, Lennie's first reaction to the beans is to say...

Of Mice and Men

"Curley's like a lot of little guys. He hates big guys. He's alla time picking scraps with big guys. Kind of like he's mad at 'em because he ain't a big guy." Chapter 2, pg. 26Quote 30:...

Of Mice and Men

Candy's dog is old and smelly and Carlson does not like it. He asks Candy to get rid of the dog. Candy refuses, and only when Slim agrees that the dog is useless and that it would be better for the...

Of Mice and Men

To answer your question, consider two things: what belongs in an essay, and what points you want to make about the relationship between George and Lennie. Start with the points you want to make....

Of Mice and Men

When evaluating the relationship of George and Lennie, keep in mind the influential external factors. The setting takes place during the time of the Great Depression and the Dust bowl. Lennie and...

Of Mice and Men

Describe the shared dream of Candy, Crook and Curley and explain the actions they have taken to achieve it.Candy, Crook and Curley are three very different men with varying levels of status within...

Of Mice and Men

I think you may be misunderstanding the ending of the story. After killing Curley's wife, Lennie is terrified that he is in trouble again and George won't let him tend the rabbits on their dream...

Of Mice and Men

The dream dies when Lennie accidentally kills Curley's wife in the barn. Lennie doesn't know his own strength and wants to stroke Curley's wife's hair. He accidentally jerks her neck back and...

Of Mice and Men

Most of Of Mice and Men occurs on the Tyler Ranch in California. George and Lennie's job on the ranch is to help bring in the harvest. The fact that the story takes place during the Great...

Of Mice and Men

There are two reasons - 1) Lennie is a responsibility to George, and George takes that seriously. 2) Lennie is a companion to George.George made a promise to Lennie's dying aunt to take care of...

Of Mice and Men

Curley's wife tells Lennie that she once met a guy in the movie industry. She went to a dance with him, and "he says he was gonna put me in the movies...says I was a natural". This man...

Of Mice and Men

"Work cards" were issued by the WPA (Works Projects Administration) in an unprecedented effort by the Roosevelt administration to get money into the pockets of the thousands of men who...

Of Mice and Men

The bus dropped the two men, George and Lenny, off in Soledad, a small town in the Salinas Valley. The place where the men disembarked was at least four miles from their destination, and, as...