eNotes Homework Help is a way for educators to help students understand their school work. Our experts are here to answer your toughest academic questions! Once it's posted to our site, your question could help thousands of other students.
Popular Titles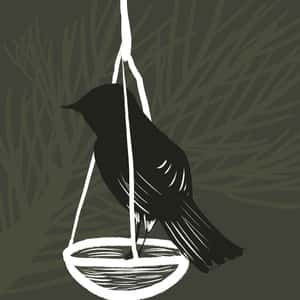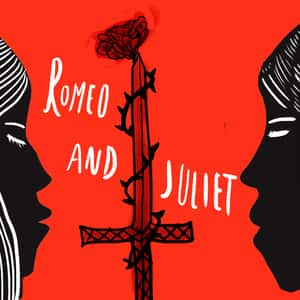 Showing
in Of Mice and Men
Of Mice and Men

Early in their relationship, George used to enjoy playing jokes on Lennie because it made him feel smart and superior. He enjoyed the control. He could play jokes on Lennie and Lennie would not...

Of Mice and Men

Susy's Place is one of the reasons most of the men do not have a lot of money saved. It is a house of prostitution where the men go every payday to drink and carouse. They usually end of spending...

Of Mice and Men

In Chapter 2, Candy, the old swamper, tells George and Lennie that Curley is good at boxing. This foreshadows the conflict to follow between Curley and the other men, especially Lennie. It also...

Of Mice and Men

Atticus and George each tried to take responsibility for a man who was powerless on his own. Tom Robinson had no way of protecting himself against the bigotry of white society that existed in...

Of Mice and Men

As a "bindle stiff" Carlson is callous and insensitive. The alienation of so many men as a result of their displacement from their homes and the experiences from this loss in the 1930s is...

Of Mice and Men

He has Lennie imagine the farm that they are going to get together. That farm has become a symbol of all that is good in life, and George adds one additional part to this familiar story. He tells...

Of Mice and Men

At the beginning of the novel, George and Lennie are chased out of the town of Weed because Lennie "touched a girl". The townspeople do no even take the time to examine or question Lennie before...

Of Mice and Men

While Curley is talked about more than he actually speaks, there is one scene in which he enters the bunk house on the pretense of looking for his wife. This jealous action backfires on him as...

Of Mice and Men

In looking through the various sections of Of Mice and Men some common themes arise within each chapter. By looking at the contents of each section one can create some workable and applicable...

Of Mice and Men

This question has been answered. Please see the link below, and thank you for using eNotes.

Of Mice and Men

If you were to identify George in any way with Lennie, it would be as parent to child. It must be this way because Lennie is much like a child, with a giant's strength. George does the very best...

Of Mice and Men

In Steinbeck's work, George and Lennie are not brothers, but they live as brothers. George tells Lennie they are lucky to have each other. "We got somebody to talk to that gives a damn about...

Of Mice and Men

Looking at it the novel as if Lennie is one of the two tragic heroes in the novel, Curley and his wife become the antagonists that bring Lennie to his tragic flaw -- his final demise or death....

Of Mice and Men

In Chapter 5, Lennie has killed his puppy. At the beginning of the chapter he is staring at its dead body saying, "Why do you got to get killed? You ain't so little as mice. I didn't bounce you...

Of Mice and Men

The setting of 'Of Mice and Men' is significant to the author's intention in two key ways.The setting of a text refers to where and when the action happens. Both the where and the when are...

Of Mice and Men

The early dialogue between George and Lennie indicates the relationship between the two: George is Lennie's friend as well as caretaker since he has promised Lennie's dying aunt that he will look...

Of Mice and Men

Be careful not to make assumptions based upon values held in the present time. For, in the 1930s there was not the tolerance for disabilities that there is in the 21st century. Also, during the...

Of Mice and Men

Crooks is a very cynical man because of the way that he has been treated during his life. Because he is a Black man, he is forced to live in a separate room on the ranch away from the other men. He...

Of Mice and Men

George takes the dead mouse away from Lennie and says, "You ain't petting no mice while you walk with me." At first, then, we think that George disapproves of Lennie's petting mice. After...

Of Mice and Men

There are quote a few quotes that show Lennie's childish nature. Here are a fewThis first one comes from Chapter 1 and is said by George. It seems as though George is the father and Lennie is his...

Of Mice and Men

Both men are migrant workers in the Salinas Valley, two lonely men who share a dream of one day owning their own land. Steinbeck first expresses their commonalities as part of the mass of humanity...

Of Mice and Men

After killing his puppy and Curley's wife, Lennie knows he has done something extremely bad. He runs to the place George had told him to go if he got in trouble, again. Sitting by a clearing near...

Of Mice and Men

I ain't got no people. I seen the guys that go around on ranches alone. They don't have no fun. After a long time they get mean....'Course Lennies...a nuisance most of the time, but you get used...

Of Mice and Men

Lennie does not have his work ticket in his pocket; he fears that he has lost it, but George has kept it for him knowing Lennie's childlike nature and his forgetfulness:'...you remember about us...

Of Mice and Men

I have never read George as being cynical. He is actually what I would call "cautiously hopeful." A cynic thinks the world is a corrupt place without hope or truth. George isn't really...

Of Mice and Men

In the first chapter, "Of Mice and Men," as George and Lennie walk to the ranch house where they will work, Lennie worries that he has lost his work card and puts his hand into his...

Of Mice and Men

Lennie's name certainly does not match in one way: He is a large man. However, it can be argued that it fits his mental capabilities. Certainly. the bulk and size of Lennie seem incongruous to...

Of Mice and Men

In chapter 3, George is talking to Slim about how he and Lennie met. George explains that they were born in the same town. George knew Lennie's Aunt Clara, who raised Lennie from the time he was a...

Of Mice and Men

The bus drops George and Lennie off miles from where they asked to be dropped off. It is hinted that George told the bus driver where they were headed but the bus driver left them probably about...

Of Mice and Men

After Carlson kills Candy's dog, he overhears Lennie to Crooks about his dream with George to have a farm of their own. Candy mentions how he fears being fired because he only has one good arm. He...

Of Mice and Men

The Salinas River is mentioned in Chapter 1 and then again in Chapter 6 of the novel. This is the place that George tells Lennie to run to if he gets into trouble. In Chapter 6, after the...

Of Mice and Men

Lennie and George are co-dependent. Lennie is mentally-disabled and needs George to help him and look after him. George needs to feel special and important, which he achieves by being Lennie's...

Of Mice and Men

Slim is called "the prince of the ranch". Because of his personality and good judgment, the men respect him. They probably contrast Slim's easy going acceptance of people in contrast to Curley, the...

Of Mice and Men

Both George and Lennie are migratory workers seeking employment in the Great Depression, and like so many they have no home, together they encourage one another with their dream of owning a...

Of Mice and Men

The title of "Of Mice and Men" is an allusion taken from a poem by the Scottish poet, Robert Burns. The line of the poem from which the title is taken says, "The best laid plan o'mice and men gang...

Of Mice and Men

The Salinas Valley is located in Central California. It is part of what is considered the coastal region but the valley itself lines between two mountain ranges, the Gabilan and the Santa Lucia....

Of Mice and Men

A great deal of Curley's wife's characterization comes from her actions, dialogue with the other characters, and what other characters think of her. Until the end of the book, the reader is only...

Of Mice and Men

George and Lennie are both migrant workers eeking out a living as farmhands in California during the 1930's. They live in constant precarity and as drifters they are unable to settle down and...

Of Mice and Men

Candy explains that Crooks is a loner who'd rather stay to himself, but later on the reader understands that he really has no other choice. Candy has been ostracized from the other farm hands...

Of Mice and Men

Crooks has a very hopeless outlook about dreams. Isolated by his color and his disabilities, he has little to look forward to and is lonely and bitter. About dreams, Crooks says,"I seen...

Of Mice and Men

George is afraid that if his new boss finds out about Lennie's "limitations," they will not be taken on at the farm and will have to move on to someplace else. So he tries to cover for...

Of Mice and Men

At first Crooks doesn't think much about the dream Lennie and George have. He's very cynical and doesn't believe it can come true. But after talking with Candy and discovering that there's a...

Of Mice and Men

The chapter begins with a description of Crooks' room. Though eventually said to be "swept and fairly neat" everything in it is disheveled. The blankets are described as...

Of Mice and Men

Yes, she is! If she hadn't been there, Lennie wouldn't have accidentally strangled her. (This is the first crisis point of the story where an action can't be "undone.") He would not have...

Of Mice and Men

The theme of "unfulfilled dreams" is ever-present in Steinbeck's Of Mice and Men and is reflected in many of his characters.P.74 Crooks " I seen hundreds of men come by on the road...

Of Mice and Men

You should notice Lennie's need to touch soft things. This would be a sensory disability. He continues to rub and stroke the dead mouse even though it is dead. He also has to touch the girl's...

Of Mice and Men

George is first described as "small and quick, dark of face, with restless eyes and sharp strong features. Every part of him was defined: small, strong hands, slender arms, a thin and bony...

Of Mice and Men

George and Lennie's situation represents what many Americans were experiencing at that time: extreme poverty and the need to travel long and far to find work. Many people became migrant workers,...

Of Mice and Men

The dream of owning their own piece of land is something that keeps both men going. In a period when men drifted alone from ranch to ranch, Lennie and George stand apart. First, they travel...

Of Mice and Men

John Steinbeck is setting the scene for George and Lennie before they enter. Actually, each chapter begins with Steinbeck's use of sensory imagery. This brings the reader into the scene and...