eNotes Homework Help is a way for educators to help students understand their school work. Our experts are here to answer your toughest academic questions! Once it's posted to our site, your question could help thousands of other students.
Popular Titles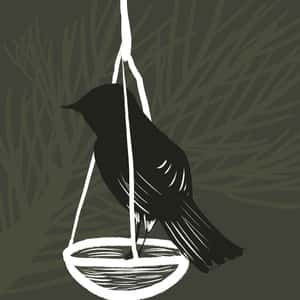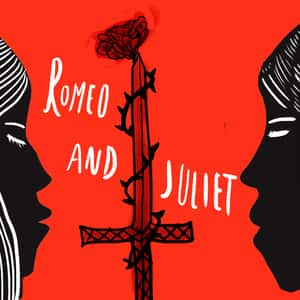 Showing
in Of Mice and Men
Of Mice and Men

Perhaps the moral of Steinbeck's novel, "Of Mice and Men" is an existential one. The "best laid schemes o' Man an' Mouse," do go "awry" as Robert Burns wrote in his poem because the brotherhood of...

Of Mice and Men

The two main characters in "Of Mice and Men" have a dream of owning their own ranch and, as George says and Lennie loves to hear, "live of the fatta the land." Neither of these characters...

Of Mice and Men

Curley's wife is one of the most interesting characters in Of Mice and Men, and despite the way she is viewed by other (male) characters, she shows herself to be immensely complex and interesting....

Of Mice and Men

Crooks' room really isn't a room. It's a small little area in the tack room (a place where ranchers store farming equipment). The room is filled with all the stuff Crooks has collected in his...

Of Mice and Men

Lennie goes out to the stable to visit with Crooks because George and the rest of the men have gone to town. At first Crooks tells Lennie to get out. As the only black man on the ranch, Crooks...

Of Mice and Men

Curley's treatment of his wife is not a decision he makes, rather, it is brought on by his own limitations as a character. The things Curley values the most, such as his wife, are the things that...

Of Mice and Men

George's thoughts and actions are definitely influenced due to the fact that he is the sole person responsible for Lennie. It is clear in the novel that George wants so much more from his life...

Of Mice and Men

In this conversation, George reveals that he hasn't always treated Lennie well, but that one near-tragic incident taught him a valuable lesson. Early in their friendship, George explains, he used...

Of Mice and Men

The theme of loneliness and isolation is pervasive in this novel. Curley's wife's dream of stardom exemplifies her feeling of separation. She desires to interact with the world and wants people to...

Of Mice and Men

Dreams play a crucial role in the book. According to enotes, the book takes place at the time of the Great Depression, the Dust Bowl, and at a time when prejudice towards outsiders was substantial....

Of Mice and Men

You are using a confusing term here: "confident". Do you mean "why does Candy take Curely's wife threats to have them canned seriously? If so he has a lot of reasons to. For one, she is the wife of...

Of Mice and Men

The other guys were playing horseshoes, which they played most days after work until it got dark. Crooks, the black stable buck, was particularly good at horseshoes.

Of Mice and Men

Whit says to George that it "seems like [Curley's wife] can't keep away from guys." Curley's wife is regarded as trouble by all of the men, not just Whit. She is referred to as a "tramp", a "bitch"...

Of Mice and Men

George also began to play a game of euchre with Whit, but Whit quickly lost interest so he went back to solitaire.

Of Mice and Men

The greatest struggle in "Of Mice and Men" is the struggle for a place in nature. This greatest of man's efforts to overcome loneliness and the economic injustices is a struggle that is universal...

Of Mice and Men

Slim is consoling George after George has shot Lennie. It seems that only Slim understands why George has done what he has in taking his friend's life. George has had to make a hard choice, and he...

Of Mice and Men

When George, Lennie, and Candy realize they have a workable plan to buy a small ranch that George knows of, George warns the other two not to discuss their intentions: Don't tell nobody about it....

Of Mice and Men

Like his dog, Candy in "Of Mice and Men" is old and has nearly out-lived his usefulness. The dog's death is suggestive of what will soon happen to him--he will be discarded by society. The...

Of Mice and Men

At one point Lennie tells George he can just go off if he likes because he is well able to look after himself if he wants to. Both George and Lennie know, however, that this is not true. Even with...

Of Mice and Men

As a black man and a cripple, Crooks is isolated from everyone else on the ranch. Although he can play horseshoes with the men, he isn't allowed in the bunkhouse to play cards or socialize....

Of Mice and Men

Carlson thinks that Lennie took it before he left, and the others seem to agree. Carlson came running in. 'The bastard's stole my Luger,' he shouted. Since they have been talking about going...

Of Mice and Men

Before he kills Curley's wife, Lennie is sad that he has killed his puppy. His bigger concern, however, is that because he killed the puppy George will be mad at him and won't let him tend...

Of Mice and Men

In Chapter 5, there is more to show that Curley's wife doesn't love him than that he doesn't love her. She says: 'I can't talk to nobody but Curley. Else he gets mad.' It's clear...

Of Mice and Men

The first bit of description we get is that George was the leader, even after they had left the narrow trail. This certainly captures an essential part of their relationship. We also learn that...

Of Mice and Men

The irony that George feels towards Lennie in Chapter one is that he complains about being burdened by Lennie when they are traveling together, and in the end, George is burdened with the task of...

Of Mice and Men

Curley's wife finds George in the barn alone stroking the puppy he accidentally killed. He is worried that George will be mad at him and that he will now not be allowed to tend the rabbits on the...

Of Mice and Men

Throughout the story we see Curley as obsessively jealous and insecure. To be sure, he has reason to fear given his wife's alluring behavior around the other men. However, his efforts to keep her...

Of Mice and Men

George tells Slim that he used to tease Lennie a lot. Used to play jokes on 'im 'cause he was too dumb to take care of 'imself. But he was too dumb even to know he had a joke played on him....

Of Mice and Men

Carlson says that he will shoot Candy's dog in the back of the neck where the neck and head meet. If he shots the dog at this place, he tells Candy that the dog won't feel anything. He won't know...

Of Mice and Men

There are at least two answers to the question of why Curley started a fight with Lennie. Curley has a big inferiority complex because of his small size. Steinbeck does not explain this but has...

Of Mice and Men

Of course, it is true that the death of Curley's wife led to Lennie's death. However, I think the intent of this question is that the dream that George, Lennie and Candy had cherished and seemed so...

Of Mice and Men

The passage is beautifully reflective of a tragic moment in the book, it shows the depth of reality that Steinbeck injects into his writing. He makes you feel the pain here, the reader knows that...

Of Mice and Men

I think the lyrics of Spears song are a sad commentary on what Curley's wife wanted to be but never achieved. Spears sings: I'm a put-on the-show kind of girl/Don't like the backseat, gotta be...

Of Mice and Men

Curley's wife tells Lennie: "They got four dollars bet in that tenement." Although the bet in the horseshoes tournament seems like a small amount now, consider the fact that the men made only $50...

Of Mice and Men

The animal imagery that is used throughout the novel is used in particular to convey the characters of Lennie and Curley at the end of Chapter 3 in the fight scene. Curley is decribed as stepping...

Of Mice and Men

There are actually three events that exemplify the line in Browning's poem. The first event the reader discovers is that Lennie and George are walking on a very hot day to a new job and Murry and...

Of Mice and Men

While Crooks talks to Lennie one night while the others have gone into town, Crooks tells Lennie I was born right her in California. My old man had a chicken ranch, 'bout ten acres..." Crooks...

Of Mice and Men

Candy has alot of money saved up. He was given $250 as compensation when he lost his hand on the ranch. He has another $50 saved from working and expects another $50 at the end of the month. So,...

Of Mice and Men

When Slim is introduced into the novel, Steinbeck immediately draws a very distinct contrast between him and the other characters. In addition to his extraordinary skills as a jerkline skinner...

Of Mice and Men

In Chapter 2 Carlson reveals that he wants Candy to kill his old dog. This is an emotional scene in which Candy argues that he can not possibly kill his dog because he's "had 'im too long". Carlson...

Of Mice and Men

As drifters in "Of Mice and Men,' the workers have had to leave their homes during the Depression era; thus, they belong no where and to no one. Even Curley, who is married, does not belong to his...

Of Mice and Men

In Chapter I, George had thrown Lennie's dead mouse away earlier, but Lennie had retrieved it. When George finds that Lennie has the mouse again, he tells him to get rid of it. Also in Chapter I,...

Of Mice and Men

Of Mice and Men is set during the Great Depression, a time of unmitigated poverty in the States. George and Lennie are two migrant workers. Steinbeck uses animal comparisons to describe them, as if...

Of Mice and Men

When exactly? In the entire novel? Here are the basics: In chapter 2, Slim is introduced as the unspoken leader of all the men on the ranch. His word is law and all of the other members of the...

Of Mice and Men

There is actually another quote where Slim is introduced to us in Chapter 2. Whilst George and Lennie are in the bunkerhouse, Slim enters: A tall man stood in the doorway. He held a crushed...

Of Mice and Men

Steinbeck was deeply affected by the suffering of the poor during the Great Depression of the 1930s. One of his literary themes became understanding and sympathy for those Americans who live on the...

Of Mice and Men

When Curley's wife first enters the bunkhouse, Lennie is transfixed. He cannot help but staring at her and he later tells George that Curley's wife is "purty". The uneasy feeling comes after she...

Of Mice and Men

The swamper means that Curly's a good fighter. Curly has a reputation for being good with his fists.

Of Mice and Men

The atmosphere of the ranch and bunkhouse is lively. Many of different characters are present and everyone has a story to tell. Physically: The bunk house is long and rectangular with bunks on...

Of Mice and Men

In Of Mice and Men, Lennie and George are best friends. Lennie is obviously mentally handicapped and George travels with him and takes care of him. They dream of one day owning their own farm....