eNotes Homework Help is a way for educators to help students understand their school work. Our experts are here to answer your toughest academic questions! Once it's posted to our site, your question could help thousands of other students.
Popular Titles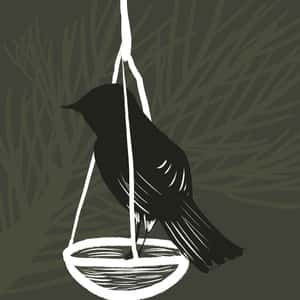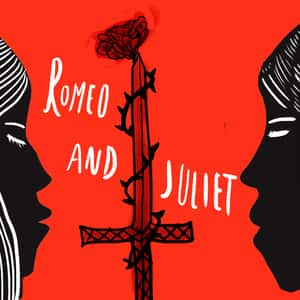 Showing
in Of Mice and Men
The Catcher in the Rye

I think it is because fiction allows readers to actually be a part of people, locations, and time periods that they normally would not be able to be a part of. Facts are cold. They are usually...

Of Mice and Men

It can be said that John Steinbeck drew both the themes and the title for his book Of Mice and Men from a famous Scottish poem by Robert Burns, particularly, the second-to-last stanza: The best...

Of Mice and Men

A good example of indirect characterization for Curley's wife is found in the conversation between George and a minor character called Whit. George dealt and Whit picked up his cards and examined...

Of Mice and Men

John Steinbeck had experienced the kind of life he dramatizes in Of Mice and Men. He was concerned about the injustice and exploitation suffered by the itinerant agricultural workers he describes...

Of Mice and Men

In Chapter Two Lennie overhears Slim and Carlson talking about the litter of puppies Slim's dog had just delivered. Slim doesn't know what to do with the puppies. He tells Carlson his bitch had...

Of Mice and Men

There are subtle ways in which Steinbeck give the impression of isolation and loneliness. Here are a few examples. First, the sixth word of the book is Soledad. It is a name of the town, Soledad,...

Of Mice and Men

The natural atmosphere established in the first two paragraphs of the novel's opening chapter reflects a sense of permanence in the world. Human beings come and go, but nature is shown to be there...

Of Mice and Men

The conflict of man versus self is when a character is fighting issues within himself. The most prominent example of this in Of Mice and Men is George. George is an upstanding man who made a...

Of Mice and Men

If George and Lennie are protagonists in Of Mice and Men, Curley would have to be seen as an antagonist in Steinbeck's work. Curley is the son of the boss of the ranch. He is a former boxer who...

Of Mice and Men

Of Mice and Men by John Steinbeck is set during the Great Depression and focuses on its economic effects on poor agricultural laborers. George Milton and Lennie Small are migrant laborers, both...

Of Mice and Men

The social and economic situation that George and Lennie experience in Of Mice and Men is reflective of the challenges many faced in 1930s America. George and Lennie live the life of "bindle...

Literature

This answer is definitely going to depend on who you ask. Please don't take my response as representative of all readers of this novel. I didn't like it. Not only is it about characters struggling...

Of Mice and Men

First, you have to keep in mind that the ending of Steinbeck's Of Mice and Men is one of the most debated endings in American literature. Therefore, realize that different scholars will have...

Literature

Well, remember that the end of Steinbeck's Of Mice and Men is definitely debated among scholars. George's actions are never fully explained; therefore, we are left with some ambiguous questions....

Literature

Oh my, your question is a bit confusing. I am trying to figure out if you are asking why George shot Lennie, or if you are asking why the different interpretations of the ending exist. I will...

Literature

Quite frankly, this is a trick question. There are at LEAST three interpretations of the end of Of Mice and Men by Steinbeck! Therefore, it is not fair to say what is "the" interpretation, but...

Literature

The rabbits in Of Mice and Men are very important to Lennie. He is a gentle-hearted creature that longs for soft cuddly animals the same way a small child loves a favorite stuffed animal....

Literature

There are three relationships that George and Lennie share. This is the order in which they are presented in the novella Of Mice and Men: George is a caretaker for Lennie George and Lennie are...

Of Mice and Men

George and Lennie are migrant farm workers who dream of owning a farm. Candy is a much older farm worker who is becoming physically feeble and terrified of not being able to keep working. He offers...

Of Mice and Men

Of Mice and Men by John Steinbeck traces the unrealistic expectations of George and Lennie as they try to better themselves and strive for a dream where "guys like us" can live on their own land...

Of Mice and Men

The purpose of Steinbeck's inclusion of Candy and Curley's wife in Of Mice and Men is to further develop his theme of idealism versus reality. It is a theme that dominates the novella. The theme of...

Of Mice and Men

In Of Mice of Men, author John Steinbeck very craftily creates two distinct voices for Lennie and George in order to develop their characterizations. Though they are close friends, they are very...

Of Mice and Men

This is a fantastic question. If you read carefully, there are many allusions to animal-like qualities that describe Lennie. And this is not only in chapter one. As you read, keep following the...

Of Mice and Men

Steinbeck demonstrates the painful reality of being discriminated against. Discrimination is a recurring theme in the work. In the opening pages, George and Lennie suffer economic...

Of Mice and Men

John Steinbeck's Of Mice and Men is a story about the "little guys" in Depression-era America. Almost all of the characters are people trying to survive in an inhospitable world. Many of the...

Of Mice and Men

A similarity between Candy and his dog and George and Lennie lies in how people have companions despite a world where most are individualistic. The world that Steinbeck creates is an...

Of Mice and Men

Steinbeck presents American life and society in the ranch environment as very difficult to endure. The life of the ranch hand was one filled with challenges. The hardship of a ranch hand's life...

Of Mice and Men

The basic plot of the book can be summarized in three points. First, George and Lennie are two friends who are trying to make it during the depression. They are migrant workers. George is a small...

Of Mice and Men

I am sure that there will be many opinions. The way I see it, Candy feared two things in equal proportion. First, he feared dying alone. Candy in the book is an old man. The best years of his life...

Of Mice and Men

This is a great question. There are many humans flaws in the book. One of the reasons why the book is so powerful is because these flaws are very tragic, and we can relate in many ways. First,...

Of Mice and Men

In the second-to-last chapter of John Steinbeck's Of Mice and Men, Lennie is in the barn alone playing with his puppy while George and the other men are outside enjoying their Sunday off and...

Of Mice and Men

This is a big question. In the book Of Mice and Men, the theme of friendship is central. What sets Lennie and George apart from every character in the book is that they are friends. It is an odd...

Of Mice and Men

I am not entirely certain that there is a "versus" in between both concepts in Of Mice and Men. Part of Steinbeck's genius is to present a world of what can or should be, a world where loyalty and...

Of Mice and Men

One way in which Lennie's and George's relationship affects their lifestyle is that they live for one another. It is clear that both men recognize that their relationship is the basis of how they...

Of Mice and Men

In Steinbeck's powerful novella, danger looms over George Milton and Lennie Small from the very beginning. Dispossessed and alienated from others, George knows that he must be very wary of...

Of Mice and Men

The most conspicuous point about Curley's wife is that she does not have a name. The fact that she is nameless is significant, because this implies that she does not have an identity apart from...

Of Mice and Men

Curley is an interesting character in the play. He intrudes. No one likes him, not even his wife. In light of this basic fact, here are a few observations. First, Curley comes off strong. He...

Of Mice and Men

Curly's wife is certainly an example of a "femme fatale" or temptress. This is a seductive, sometimes mysterious woman who charms other characters, often leading to disaster. The Biblical Eve is...

Of Mice and Men

This is a good question. On the surface, Lennie and Curley's wife are completely different. Lennie is a man, a migrant worker, and slow mentally. Curley's wife is a woman, and the wife of the...

Of Mice and Men

I think that it is a difficult case to make that George is a reckless and irresponsible character. Steinbeck depicts him as the one who keeps an eye on Lennie and ends up taking care of both of...

Of Mice and Men

One of the high points of this chapter is the idea of friendship. As Slim and George are talking, Slim mentions that he almost never sees people travel together. So when he see that George and...

Of Mice and Men

Students often struggle with introductions (and conclusions). This is because introductions should prepare the reader for the topic to follow without getting too far into specifics. It requires a...

Of Mice and Men

Relationship with his wife The young girl with failed hopes of becoming a movie star that Curley meets when he is at the Riverside Dance Palace in Salinas later confides in Lennie and tells him...

Of Mice and Men

I like this idea, because confinement is a theme that is in the book. The question is which characters show they are confined. First, we can say that Lennie is confined to a certain extent. He was...

Of Mice and Men

1. Methods of development of the lives of the ranch workers. Steinbeck employs motifs that assist with the development of the characters. Isolation - George and Lennie step off the bus outside...

Of Mice and Men

Of Mice and Men has quite a few characters that could fit the bill for protagonist and antagonist. As a whole, the ranch hands are your "good guys," while the owners and associated family are the...

Of Mice and Men

John Steinbeck's Of Mice and Men is intended to show the hard lives of the masses of uneducated, unskilled men who have to labor in the California fields for low wages, spartan accommodations, and...

Of Mice and Men

Due to limits in space, below are a few ideas and concepts to help get you started.First, any English paper analyzing literature should be thesis based, which means that you want a thesis statement...

Of Mice and Men

This analysis could be improved grammatically in a few places. The subject and verb agreement is not always correct. "Steinbeck uses the phrase "leaned against the door frame" and . . . to show."...

Of Mice and Men

Three characters who are caught in the desperate and confining conditions of the Great Depression and the 1930s are George Milton, Candy, and Crooks. George Milton Like the other disenfranchised...