eNotes Homework Help is a way for educators to help students understand their school work. Our experts are here to answer your toughest academic questions! Once it's posted to our site, your question could help thousands of other students.
Popular Titles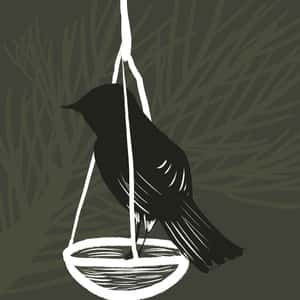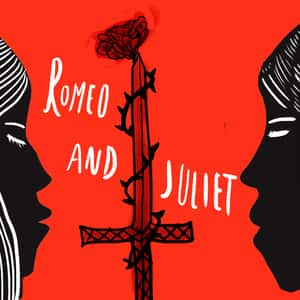 Showing
in Of Mice and Men
Of Mice and Men

In Of Mice and Men, Curley is short, angry and cruel. These characteristics describe everything this character contributes to the novel. Curley is short and has a bit of what is known as the...

Of Mice and Men

Steinbeck - Of Mice and Men This is an intelligent question. The careful reader will undoubtedly see that Lennie is often described as an animal. Right in the beginning of the book, Steinbeck...

Of Mice and Men

The literary device implied by the last name of the character Lennie in John Steinbeck's classic novel Of Mice and Men is irony. As revealed in Chapter Two, when the two itinerant ranch-hands,...

Of Mice and Men

All the evidence that Candy can obtain (from talking to George and Lennie and observing their actions) suggests that they have arrived to work. While Candy is uncomfortable that George is doing...

Of Mice and Men

Curley and his wife have a very turbulent relationship in Of Mice and Men. Curley is possessive regarding his wife. He shows this in chapter 2, when he is repeatedly asking if anyone knows where...

Of Mice and Men

A letter from Curley is going to highlight the "surface" approach he takes towards living. Curley is a "surface" character. He lacks the depth of Slim and lacks the understanding of someone like...

Of Mice and Men

The relationship between George and Lennie is multifaceted, but in chapter three, we see George's paternal side come out. He tries to provide for Lennie. In the previous chapter Slim gave George a...

Of Mice and Men

Steinbeck - Of Mice and Men Crooks is undoubtedly lonely. But let me sketch the context to make this point. One of the most notable points in the whole book is that everyone is alone. This is...

Of Mice and Men

Steinbeck presents Curley's wife in a complex manner over the course of the novella, Of Mice and Men. Curley's wife is defined in the early part of the book as simply looking for Curley. In...

Of Mice and Men

1. There are probably two feelings at work within George. First, there is the emotional one as he has accompanied Lennie on a desperate run for Lennie's life as they have fled Weed that is a great...

Of Mice and Men

The short answer of how George and Lennie started traveling together is that "it just happened." This is probably the most profound and truest answer. In the world of poverty, people don't really...

Of Mice and Men

The best place to look for quotes about loneliness occurs in Chapters 2 and 3 of the novel when George and Lennie end up hanging out with Crooks, the black stable buck, and then with Curley's...

Of Mice and Men

Lennie does not make many decisions at all in Of Mice and Men, but the one clear decision he does make is to do whatever George tells him and this is a good one. This is an interesting question...

Of Mice and Men

The only incident in which Lennie could be said to have made a good decision was when, after he had accidentally killed Curley's wife, he followed George's advice to hide in the brush next to the...

Of Mice and Men

There are a few examples in which Lennie feels frustration, anger, relief, loneliness, fear, and humiliation. His emotions are interesting because they contrast with emotions and reactions usually...

Of Mice and Men

After George expresses the built-up anger and frustration he feels because of being tied to a man who causes him so much trouble, Lennie offers to go away and live by himself. "If you don't want...

Of Mice and Men

In Chapter 3 of Of Mice and Men, the reader learns that Lennie, George's friend, has the strength of a Samson, and that George is able to control Lennie, at least at certain times. In the bunkhouse...

Of Mice and Men

Private thoughts are difficult to discern, as they are internal and unspoken. However, there are several clues in the book to make educated guesses about what Crooks is thinking and feeling....

Of Mice and Men

We cannot say that there is a single message at the end of the novella. In any masterful work of literature, there are many meanings. Moreover, different aspects of the work impress different...

Of Mice and Men

In the first two paragraphs of his narrative in Of Mice and Men, Steinbeck makes use of the elements of Naturalism in describing the setting in a non-judgmental tone, and by presenting man as a...

Of Mice and Men

The first chapter sets up the novella. First, it introduces the main characters - Lennie and George. Lennie is big and strong but mentally challenged. George is a smaller man but wise when it comes...

Of Mice and Men

Candy tells George and Lennie: "I got hurt four years ago. They'll can me purty soon. Jus' as soon as I can't swamp out no bunkhouses they'll put me on the county. Maybe if I give you guys my...

Of Mice and Men

Crooks is an African American ranch hand in a place and time when such an individual was doomed to social ostracism. All of the ranch hands in Steinbeck's novel Of Mice and Men are desperate in...

Of Mice and Men

Crooks is set apart from the other men because he is black. This story is set during the Great Depression. At this time, racism was still quite common and quite public. Although clearly unethical...

Of Mice and Men

Cruelty refers to inhumane, senseless or malicious activity committed against any living being. In Of Mice and Men, the theme of cruelty permeates the plot, particularly the setting of the novel....

Of Mice and Men

In Chapter 1, George is frustrated that he and Lennie had to leave another job. This is in reference to the job in Weed. George says that if he was free of Lennie, he could "live so easy." He would...

Of Mice and Men

Let's start with the quote: The old man looked uneasily from George to Lennie, and then back. "I jus' come there," he said. "I didn't hear nothing you guys was sayin'. I ain't...

Of Mice and Men

This is a great question. The setting of Of Mice and Men is ironic, because Steinbeck describes the setting as beautiful and tranquil, but as the story progresses there is nothing beautiful or...

Of Mice and Men

Great question. In Of Mice and Men, hands are powerful. First, when Steinbeck describes George, he says that that he is a defined man. By this he means that George is a decisive man, unlike his...

Of Mice and Men

Right in the beginning of the novella, the boss of the ranch treats Lennie harshly, because he is not speaking up. The boss noticed that there might be something wrong with Lennie. If George did...

Of Mice and Men

Now, look- I'll give him the work tickets, but you ain't gonna say a word. You jus' stand there and don't say nothing. If he finds out what a crazy bastard you are, we won't get no job, but if he...

Of Mice and Men

This is a great point. One of the main characteristics of Lennie and George is that they are good friends. This is in stark contrast to all of the other characters. Everyone else is alone. For...

Of Mice and Men

Occasionally, George tells Lennie that he would be better off alone and that Lennie is holding him back. "I could get along so easy and so nice if I didn't have you on my tail. I could live so easy...

Of Mice and Men

The best way to answer this question is to work backwards. At the end of the book, George had to take a gun and shoot his best friend in the head. George knew that the other men would not be kind....

Of Mice and Men

This question assumes that people have dreams in Of Mice and Men. In the book only three people have dreams. The others do not dream at all. If they do, they certainly do not share it. First,...

Of Mice and Men

John Steinbeck is a very clever writer. Hence, he uses irony in his book in various ways. Some of them are clear and in your face; others are subtle. One of the clear uses of irony emerges right...

Of Mice and Men

This is a great question. Living off the fat of the land is a dream in the novella, Of Mice and Men. The fact that it is a dream reveals the aspirations of the migrant works. At the same time, it...

Of Mice and Men

Steinbeck - Of Mice and Men I don't think we can call what happened between Curley and Lennie a fight. Curley actually attacked Lennie, and Lennie reluctantly defended himself. Two quotes in...

Of Mice and Men

There are three ways in which Curley adds to the tension of the story. First, no one likes Curley. In fact, his wife who has been married to Curley for two whole weeks does not even like him. The...

Of Mice and Men

This is a good question. There are three places in the book that mention Curley's marriage. In chapter two, there are two small reference. First, the guys say that Curley has gotten more arrogant...

Of Mice and Men

John Steinbeck was familiar with the agricultural community along the Salinas River because he grew up in the California region. Many of his short stories and novels depict the events in the 1930s...

Of Mice and Men

Candy is an old swamper. He fears losing his job because of his age. Similar to his owner, Candy's dog is also old and relatively useless. Readers will sympathize with Candy when he finally agrees...

Of Mice and Men

Slim is an interesting character in the book. He is always described in a very positive way. He is oddly majestic in how he looks, moves, and behaves. This is why all the people on the ranch...

Of Mice and Men

The clanging of horseshoes represents the loss of innocence. Horseshoes is a simple game that the men on the ranch would play to pass the time, and likely they would gamble on the outcome....

Of Mice and Men

Curley represents an obstacle to George and Lennie because he abuses the power he possesses on the ranch. Curley's first appearance with George and Lennie shows how much of an obstacle he will be...

Of Mice and Men

As long as sex sells as well as it does, the media, etc. will continue to objectify women. But, so often women choose to objectify themselves, anyway. The tabloid magazines feature photographs of...

Of Mice and Men

There are only a few characters that have power. First, the owner of the ranch has power. This would be Curley's father. Not much is mentioned of him, but when he is mentioned, it is clear that all...

Of Mice and Men

An author can use either direct or indirect characterization to describe a character. When an author uses direct characterization, he is telling you about the characters. When he uses indirect...

Of Mice and Men

Robert Burns, the national songwriter and poet of Scotland, is not a Realist. Rather, his tender reflection on the plight of the mouse exhibits the sensitivity of a Romanticist who perceives the...

Of Mice and Men

As part of the exposition, John Steinbeck directly and indirectly characterizes his two key players, George and Lennie, extracting right away the traits that make them so dramatically different....