eNotes Homework Help is a way for educators to help students understand their school work. Our experts are here to answer your toughest academic questions! Once it's posted to our site, your question could help thousands of other students.
Popular Titles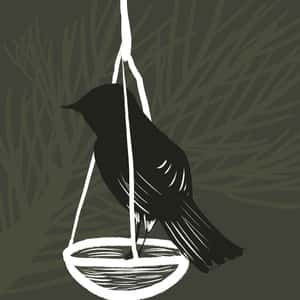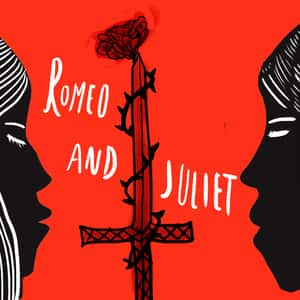 Showing
in Oedipus Rex
Oedipus Rex

Oedipus shows weakness in several areas. His hubris (conceited pride) is discussed in the answer above and can be seen as his tragic flaw and most significant weakness. However, Oedipus shows...

Oedipus Rex

It was believed by the Greeks that even Zeus was bound by the iron chains of fate and necessity. Fate was what made prophecy possible, because if fate did not exist then the future would be...

Oedipus Rex

Oedipus's fated transgression of unknowingly killing his own father and committing incest with his mother was said to have brought suffering, not only to himself, but to all the people surrounding...

Oedipus Rex

The central or basic problem in the play, ''Oedipus the King'', by Sophocles, has in my view to do with two linked aspects (a) removing the plague that is attacking the citizenry of Thebes and...

Oedipus Rex

Many of characters other than Oedipus contribute to solving the central mystery in Oedipus Rex by Sophocles. Teiresias: a blind prophet of Apollo gives several prophecies which point towards the...

Oedipus Rex

On Oedipus's birth, his father King Laius of Thebes is warned that his son will grow up to slay him, so he is taken out of Thebes and left as a baby on Mount Cithaeron- and his ankles are pinned...

Oedipus Rex

This question is in a certain way the crux of the play. The easy and obvious answer is that Oedipus, the current ruler of Thebes, is the son of Laius, the previous king. This answer masks, though,...

Oedipus Rex

For Sophocles's play, ''Oedipus the King'', the synopsis of the story would be somewhat like this: As the play opens, Oedipus is the popular ruler of Thebes. The kingdom is suffering from plague...

Oedipus Rex

Judging by your synopsis, you have a good understanding of what the question is asking. However, you are also right in believing that there is more to this question than a simple consideration of...

Oedipus Rex

Oedipus struggles against his fate in this play, failing at each turn. It is the gods that have created this fate for Oedipus, yet he is determined to thwart them. His efforts to avoid his fate are...

Oedipus Rex

While the play primarily centers around Oedipus's discovery of his own fate, it is very evident that the play also exposes how Oedipus's fate not only affects him, but his entire family as well as...

Oedipus Rex

The term "in the limelight" was originally used most in circles of early entertainment, and was first introduced in the 1820s by Goldsworthy Gurney, specifically used as... ...a type ofstage...

Oedipus Rex

Aeschylus, Sophocles, Euripedes -- although some people would add others too

Oedipus Rex

The buildings in ancient Greek theatres were desinged to enhance the 'choral effect' i.e the background chorus, and their vocalization.

Oedipus Rex

Greek drama--theatre had 2 functions, was basically performed for 2 reasons: 1. religious-- in many instances, plays/drama were performed as part of reliious rities and rituals in ancient Greece...

Oedipus Rex

Essentially, ''Oedipus Rex'' is the story/tragic drama of Oedipus the King. It is based on the ancient Greek myth of Oedipus and adapted by Sophocles to 'centralise' the tragedy of his tragic...

Oedipus Rex

The prophecy (or curse) that haunts Oedipus is significant on several levels. This prophecy effectively drives the plot of the play. Also, the prophecy defines the conflict facing the protagonist...

Oedipus Rex

Oedipus's actions at the beginning of they play prove him to be a very naive and arrogant person. We especially see evidence of his naivete in his conversation with Tiresias. Frequently, Tiresias...

Oedipus Rex

The friend might as well as why Laius and Jocasta, Oedipus' parents, had children when they knew that their son was destined to kill his father and marry his mother. The Greeks who saw this play...

Oedipus Rex

Technically, point of view is a term used to describe the perspective of a narrator in fiction or non-dramatic poetry. Because Oedipus Rex by Sophocles is a play, there is no narrator and thus...

Oedipus Rex

As the title of Sophocles' play implies, the focal point of this tragedy is Oedipus, who was the son of Laius and Jocasta. The play mentions how Oedipus was left to die when he was a baby, rescued...

Oedipus Rex

There is a very close relationship between plot and characterization or character development. As the plot moves forward, the plot reveals the characters' qualities. Likewise, it is also the...

Oedipus Rex

Like most plays, Oedipus Rex is narrated in the Third-Person Objective point of view. In Third-Person Objective, we do not directly hear any characters' thoughts and feelings. Instead, thoughts,...

Oedipus Rex

Oedipus fits the classic description of a tragic hero in the Greek tradition. Aristotle contests that the tragic hero has to be a man "who is not eminently good and just, yet whose misfortune...

Oedipus Rex

There are quite a few oxymora present in Sophocles' Oedipus Rex. We can especially see many in the opening speeches in the play. One is present in Oedipus's opening line, "My children, new sprung...

Oedipus Rex

Oedipus Rex contains several metaphors that the playwright, Sophocles, refers back to a number of times in the play. One of the metaphors depicts the state (Thebes) as a ship. A ship, in order to...

Oedipus Rex

One of the most profound effects of Sophocles' craftsmanship is to create a character in Oedipus that arouses a sense of pity out of the audience. Oedipus is depicted in a multi-dimensional way....

Oedipus Rex

You will find so many great and memorable quotes from Sophocles' work. The choices will be difficult to narrow down. One particular quote I like is from Oedipus himself: So tell me, when are you...

Oedipus Rex

One dominant literary device in Oedipus Rex is the use of flashbacks. A flashback is a moment in the narration when the present is interrupted to refer to the past. Flashbacks can especially be...

Oedipus Rex

This is a great question. One of the most important points to keep in mind about great works of literature like Oedipus Rexis that there is no one clear cut answer. So, some will say that Laius and...

Oedipus Rex

Examining the quote from Oedipus indicates much in way of his hubris. Part of where Oedipus' tragic condition lies in the idea that he believes in the certainty of his own authenticity. His state...

Oedipus Rex

This is a good question. Foreshadowing is a powerful tool and it is all over the place in Oedipus Rex. Let me give you two examples. First, the play opens up and you immediately know that not all...

Oedipus Rex

This is a good question. Let me give you a few points to answer this question. In the opening scene of the work, Oedipus is the able king of Thebes. However, there is a plague. The people of the...

Oedipus Rex

The major situational irony in Sophocles' Oedipus Rex revolves around the nature of legitimacy in rulership. When Oedipus arrives at Thebes, he has just solved the riddle of the Sphynx. In...

Oedipus Rex

The idea that fate is absolutely unavoidable is central to the drama Oedipus Rex. When Sophocles wrote the play, most of the audience was already familiar with the basic story, which had been told...

Oedipus Rex

In Oedipus the King, the character of Oedipus has to face the weight of an overwhelming guilt that dooms him. Philosophically, Oedipus has to deal with the fact that while the actions that led to...

Oedipus Rex

Foreshadowing is the suggestion or hint of what is to come. We can often seen foreshadowing in recurring motifs, coincidences, or even noteworthy phrases in dialogue.One instance of foreshadowing...

Teachers

I sense that there is a fundamental challenge in the question. The use of the mentor text concept is not entirely clear. I think that there has to be some type of clarification offered. Consider...

Oedipus Rex

In Oedipus Rex, the character of Jocasta is complicated. She is both the mother and wife to Oedipus. She is also the mother of his children. This is a very confusing role. Jocasta tries to keep...

Oedipus Rex

This is a great question. There are several reasons why Oedipus should be in the 12th grade curriculum. Let me give you several points. First, classics, such as Oedipus Rex, are classics, because...

Oedipus Rex

We are actually never told why Creon is late returning from his visit to the oracle at Delphi. Creon never makes an excuse for his lateness, nor does Oedipus ever raise the issue again once he...

Oedipus Rex

Fate vs. Free will: Sophocles believes that fate control a man's life , despite of a man's free will . Oedipus was destined to kill his father and to marry his mother . He was guided by fate .And...

Oedipus Rex

The problem with assessing Oedipus' role as a father in Sophocles' Antigone and Oedipus Rex is that the children are not characters in the first play and the father is dead in the second. Ismene,...

Oedipus Rex

This is going to be complex. I think that Oedipus does see himself as a divine, fatherly figure with all of the trappings of the power that goes with such a belief. Oedipus authentically believes...

Oedipus Rex

When referring to Oedipus as a hero in the play Oedipus Rex, one can be referring to one of two things. First, the hero of a story is recognized to be the central character of a story, especially...

Oedipus Rex

First, it is important to note that the birth and abandonment of Oedipus happened long before the action picks up in Oedipus Rex. With that in mind, Oedipus is abandoned as an infant by his parents...

Oedipus Rex

Jocasta seems to intuite that the rumors about the abominable crime that is bringing devastation to Thebes are related to her incestuous marriage. Deep down, she fears that she has in fact married...

Oedipus Rex

In Oedipus Rex, the action of the play begins with the people asking Oedipus for help. There is a plague on the land. When Oedipus inquires about what could be causing the plague, he learns that...

Oedipus Rex

Even in today's court, abstaining from incest is a legal standard. However, laws defining illegal incest and its punishment actually vary from place to place. While in the US incest is considered...

Oedipus Rex

Oedipus is considered to be the prime example of a tragic hero, especially as defined by Aristotle. According to Aristotle's definition, a tragic hero must be of high status and be a noble and...