eNotes Homework Help is a way for educators to help students understand their school work. Our experts are here to answer your toughest academic questions! Once it's posted to our site, your question could help thousands of other students.
Popular Titles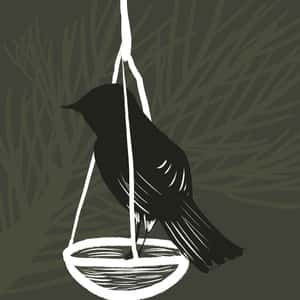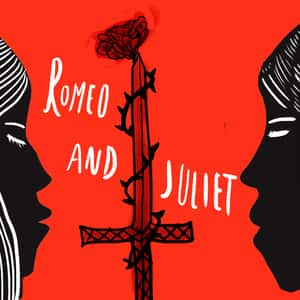 Showing
in Night
Night

This is a good question. Elie agreed with the cry for freedom and hatred for the Germans. These words also instilled a feeling of defiance in Elie. We know this, because after the hanging, he said...

Night

The first instance of deportation occurred against the foreign Jews of Sighet. The alleged deportation ended in the brutal murder of the Jews by German soldiers in Poland. Moishe the Beadle, a...

Night

This is a great question. Elie Wiesel does not tell the reader plainly why he called his book, night. However, there is one passage that shows how powerful and painful his first night was behind...

Night

Elie's book teaches so many lessons about what it means to be human, but arguably, the most important lesson it teaches is that it is hard to be human and humane. The very fact that Nazi Germany...

Night

There are several Holocaust memorials around the world. I am not sure which one you are referring to specifically. Holocaust memorials generally follow or portray similar themes of remembrance,...

Night

Elie Wiesel wrote the book Night, as a way to comes to terms with his experience during the Holocaust. He wanted people to see the story from the perspective of a man and his father who had endured...

Night

I will take the question to mean missed opportunities for escape or to resist by the Jews of Sighet. Foreign Jews including Moishe the Beadle were supposedly expelled from Sighet by the Hungarian...

Night

Eliezer's father, Chlomo, was a business man in Sighet. This afforded him a high status amongst the people in the community. Early on in the narrative, Eliezer speaks about his father's profession...

Night

This is a good question. Right in the beginning of the book, Elie states that he met Moishe when he was almost thirteen. So, Elie was twelve. Here is what the text says: I met him in 1941. I was...

Night

This is a great question. Here is the context. When Elie was working in a warehouse in Buna, Poland, he worked next to a young French girl. He did not know who she was; in fact, he thought she was...

Night

Given how the book operates as a recollection of Wiesel's experiences during the Holocaust, all of the characters stand out in his memory. The opening pages detail the significance of Moshe the...

Night

For a long time, nothing happens in Sighet. For this reason, the citizens of the town did not expect anything to happen. Perhaps they were in denial. But slowly things began to change, and the...

Night

This is a good question. Here is a little context. When Elie, his father, and the other prisoners came into the barrack of the camp that they were staying, a gypsy was in charge. He gave permission...

Night

This is a question that is hard to answer, because there are so many people in the book who did horrible deeds because of their prejudice. However, if I had to pick one, I would say that Dr....

Night

Elie was able to keep his gold tooth by a combination of wit, compassion, and luck. When Elie realized what was happening (that gold teeth were being extracted), he thought of a plan. He feigned...

Night

Night by Elie Wiesel is a first person memoir detailing Wiesel's experience of the Holocaust as a Hungarian Jew. The story begins in 1941 in Wiesel's hometown of Sighet that was originally part of...

Night

I think that the question is a very relevant one. However, I would pivot to suggest that Wiesel believes that the Jewish people of Sighet were in denial of what might happen to them. Denial is...

Night

I can't diagram it out for you, but I can help with labeling the correct parts of the story. A typical plot structure diagram includes five parts: introduction/exposition, rising action, climax,...

Night

In Night, the Red Army is used to liberate the concentration camps. The function of the Red Army is as an adversary to the Nazis. At the time when Night takes place, the Allied forces challenged...

Night

Elie Wiesel's Night tells the story of Elie's early life as a Holocaust victim in several Nazi concentration camps in the final year-and-a-half of World War II. In the opening chapters of the...

Night

There were many ways in which all characters, including Eliezer's father, reacted to the evils of the Nazi regime. First, Elie says that his father was a man who did not really show emotions....

Night

When the prisoners of Buchenwald are liberated by the American army, the first thing they do is eat. For six days prior to their liberation prisoners were not fed due to lack of supplies. Fearing...

Night

This is a interesting question, which gets to something much deeper and more profound. There are two places in the memoir where Elie Wiesel explicitly mentions Beethoven. In the first instance, he...

Night

To a great extent, the Jewish people of Sighet are so complacent because they do not know what is in store for them. There is a lack of understanding about what they are about to experience. It...

Night

This is a good question. While World War II had been raging for quite some time, the war did not come to Elie Wiesel's village in Romania until 1944. When it finally did, Elie was merely twelve...

Night

This is a good question. We need to first establish that Elie and Moishe had a good relationship at first. In fact, it is clear that there was a tight bond between the two. However, when Moishe...

Night

Trying to reduce Eliezer's emotional state to a single idea isn't going to be easy. Part of the reason is because he endures and experiences so many different emotional states in Night. Doing so...

Night

This is a good question. Rabbi Eliahu is only mentioned twice in the book. So, he did not make an impact on the prisoners. We can assume that since he was a religious figure, some prisoner's found...

Night

Please keep in mind that you have asked a true "opinion question," meaning that because Elie Wiesel never spoke specifically about theodices in Night, any reader must guess what the author...

Night

From one perspective, this is a very easy question. Wiesel, at first, was a devout Jew. Even when he faced the horrors of the concentration camp, he held onto his faith. However, when the evil...

Night

This is a good question. During the middle of January, Elie developed a pain in his foot. From all the walking, cold, and labor, this was not unexpected. His foot began to swell. In fact, according...

Night

Wiesel offers a few important perspectives on childhood. First, on account of the brutality of the experiences, he says that people lost their childhood. There were no more children, no more...

Night

Hello! You asked about faith as a journey in Night by Elie Wiesel. Although Eliezer's faith in a benevolent and omnipotent God is tested as he experiences the degradation and horrendous atrocities...

Night

I should first point out that Night is not a novel. It is more of a memoir. This is an important point to keep in mind, because the genre changes the way we read a book. Night is Eliezer's...

Night

Night is the story of Eliezer's time in Auschwitz during WWII. Elie goes into great detail about the horrors that the Jews experienced at the hands of the Nazi army. Elie says in the book that...

Night

While Elie was in prison camp, the Day of Atonement arrived. It is the most sacred day of the Jewish calendar. On this day, it was customary that Jews would fast. So, the question was whether the...

Night

That is a lot. Let me answer a few of them. 1, 2. Mrs. Schachter did scream fire because she sensed that the stories she heard were true. She was past the point of denial, unlike others on the...

Night

This is a good question. There are many allusions in the book that foreshadow what is to come. This becomes very apparent when you reread the book. I will give you one of the most poignant...

Night

The language in Weisel's Night is harrowing. When the word "cattle" is used to describe people you have reached a new depth of depravity, which the books shows time and time again. Right from the...

Night

A good argument can be made that everything Eliezer witnessed in Night was horrifying. For example, when he hears from Moshe what the Nazis did to infants, using them for target practice, to the...

Night

Hatred "The trees were in bloom. It was a year like so many others, with its spring, its engagements, its weddings, and its births.The people were saying, "The Red Army is advancing with giant...

Night

Elie is able to stay with his father because they are both of working age and health, and they did the same job. At least that is what they told the officers. Prisoners who were there already told...

Night

The student's question regarding the identity of the "chant" that the Jewish prisoners repeat while nearing the crematoria probably refers to the "Mourners' Kaddish," or the prayer for...

Night

In Night, we get a first-hand look at the horror of the way Jewish people were treated in Nazi Germany. Elie Wiesel tells his story of when he was captured and taken to the death camps. In chapter...

Night

This is an interesting question because you ask for a definition, but placed your question under the topic of Elie Wiesel's Night. I will begin with the definition and then go into how Elie...

Night

The community is reassured by the German soldiers at first, because they seem polite. As hard as it is to believe, the people in Elie Wiesel's community have no idea what the German soldiers are...

Night

I think that part of what makes Night so powerful is that it depicts how a person who has a firm notion of identity in the world was destabilized as a result of political and personal cruelty. As...

Night

In the preface to a new edition of his memoir of life in the concentration camps, Elie Wiesel offers a telling glimpse into the ways in which his experiences shaped his perceptions of the world in...

Night

Elie grew up in Sighet, Transylvia (currently Romania). When the book opens, Elie is living in Sighet, a small village in Transylvania, which is present-day Romania. Elie explains how his family...

Night

The situational irony in the passage in Elie Wiesel's memoir of life in The Auschwitz concentration camp, Night, lies in the depravity inherent in the author's situation at the moment. Having...