eNotes Homework Help is a way for educators to help students understand their school work. Our experts are here to answer your toughest academic questions! Once it's posted to our site, your question could help thousands of other students.
Popular Titles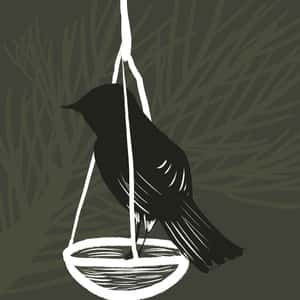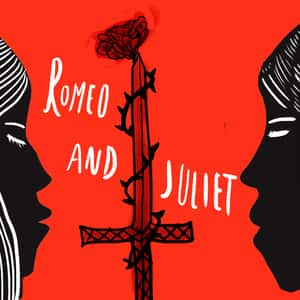 Showing
in Miss Brill
Miss Brill

Miss Brill is the protagonist of this story that focuses on an elderly English woman living in France who is quite lonely as she teaches students and reads to others who are elderly as well....

Miss Brill

Miss Brill does come to a realization about her life and habits. At the Jardin Publique, after she overhears the young man ridiculing her and the girl mocking her fur, her dream-world in which she...

Miss Brill

The mood, emotional coloring or meaning, of "Miss Brill" is one of ambivalence because of shifting perspectives. In this slice of life story, there are several instances in which there are...

Miss Brill

Miss Brill is both an actor and a spectator in the imaginary world that she fashions around the people observed at the Sunday concerts which she attends. With respect to Miss Brill, author...

Miss Brill

The fur necklet is symbolic of Miss Brill herself; when she puts it into the box and closes the lid, it sounds like it is crying because it will not be brought out again after the young couple have...

Miss Brill

In his one-act drama, Huis Clos [No Exit], the Existentialist Jean-Paul Sartre creates a hotel hell of rooms garishly decorated in Second Empire furniture. In one room devoid of mirrors, three...

Miss Brill

While in one respect there is a separation of the settings of Miss Brill's little dark "cupboard" of a room and the public park, the Jardin Publique, there is also an intermingling of these scenes...

Miss Brill

What changes in Miss Brill is her self-perception, a perception symbolized with the fur necklet that she inspects after pulling it from its box. "'What has been happening to me?' said the sad...

Miss Brill

Katherine Mansfield's 1920 short story "Miss Brill" is about loneliness and self-delusion, and about the fragility of one so isolated yet yearning to be a part of the world around her....

Miss Brill

One noteworthy thing about all of Katherine Mansfield's writings is that she is generally less concerned about plot than she is about her characters and the themes she wants to convey. The themes...

Miss Brill

The band is playing louder and happier because it is the start of the Season. Miss Brill is a lady that enjoys sitting in the park and people watching. She enjoys listening to the band that plays...

Miss Brill

"Miss Brill" by Kathryn Mansfield details an incident in the life of a spinster teacher who lives in in a French resort town. Written in the 1920s, the brief characterization presents a lonely...

Miss Brill

The protagonist (main character) of Katherine Mansfield's short story "Miss Brill" is, not surprisingly, an old woman named Miss Brill. As her name implies, Miss Brill is a rather proper old...

Miss Brill

Upon comparing the attitude and behavior of the gray man as he interacts with the older woman that wears the ermine toque, we could safely conclude that the word that could be used to describe him...

Miss Brill

Poor Miss Brill! Katherine Mansfield's sad story presents an unusual character--- a teacher "Miss Brill" alone in a foreign country who wants so much to have a friend or be a part of a...

Miss Brill

In "Miss Brill" an external character vs. character conflict causes an internal conflict. Conflict is a struggle. There are two main types of conflict: internal and external. An internal conflict...

Miss Brill

Katherine Mansfield wrote many of her stories about the woman who finds herself alone. "Miss Brill" epitomizes this kind of story. In order to understand the intricacies of the story, the...

Miss Brill

If we are examining the distinction between "round" and "flat" characters based on the trajectory developed in the course of Mansfield's narrative, then I think one can say that Miss Brill is a...

Miss Brill

One of the best things to focus on in this excellent short story is the way that Mansfield skillfully exposes the perception of Miss Brill as she regards her life and then the reality of her...

Miss Brill

One of the key aspects of Modernist literature is the use of narration to show and express the world as it is perceived by the characters themselves, including their rather bizarre thoughts and...

Miss Brill

Paradoxically Katherine Mansfield employs stream-of-consciousness in her protagonist, yet at no time do Miss Brill's inner thoughts reveal what she thinks of herself. In commenting upon her...

Miss Brill

Miss Brill is a round character because a round character is a major character in the story that is influenced by conflict and is actually changed by it. Throughout the story, the tone of the music...

Miss Brill

In her short story "Miss Brill," Katherine Mansfield uses these literary techniques: Stream of Consciousness Most interestingly, in her short story, Katherine Mansfield employs a strange...

Miss Brill

Katherine Mansfield's short story "Miss Brill" is rife with imagery. Imagery involves the description of everything in enough detail so that the senses of the reader become stimulated and a clear...

Miss Brill

Miss Brill did not interfere with the people in the park because she enjoyed listening to them and watching them more than interacting with them. Miss Brill is an older woman who lives a solitary...

Miss Brill

Miss Brill does not have a first name because she is alienated from society. By never giving the title character a name, the author helps to establish her anonymity and isolation. She is a lonely...

Miss Brill

I think one of the most important and most significant details we are provided with is when she is sat in the park and she begins to imagine that the events she sees are some kind of entertainment...

Miss Brill

If I were you, I would want to focus on the way in which P. Burke and Miss Brill are both trapped in roles and societies where they experience intense loneliness and isolation. This is of course...

Miss Brill

No. The character of Miss Brill of the short story by Katherine Mansfield Miss Brill is meant to portray someone who is atypical. The evidence for this lies in the theme of the story: How...

Miss Brill

In the story "Miss Brill" by Katherine Mansfield, the main character of the same name is a governess or teacher, an expatriate from Britain living in France, who takes a special pleasure in taking...

Miss Brill

Miss Brill's personality can only be analyzed with major bias considering that very little information is available about her current state of mind in the story of the same name, Katherine...

Miss Brill

In Katherine Mansfield's story "Miss Brill," the protagonist's observations of other people give us insight into her own character in a number of ways, including the following: Miss...

Miss Brill

One of the important themes or motifs that is used to contrast Miss Brill as a character is the wonderful weather and joyous sounds of the park. The day is beautiful and clear and just a little...

Miss Brill

There is no explicit explanation as to why Miss Brill never communicates with anyone in the story, she clearly interacts with others when she reads the paper to the old man and with her students....

Miss Brill

Katherine Mansfield brings to life a lonely, spinster. In "Miss Brill," the protagonist does not engage with anyone. In her mind she shares her Sundays with the other people who come to the...

Miss Brill

In Katherine Mansfield's short story "Miss Brill", it appears that Miss Brill is from England. At one point in the story, we hear that Miss Brill would have a "queer, shy feeling at telling her...

Miss Brill

It seems a bit out of place to describe "Miss Brill" in terms of epiphany when Miss Brill encounters crushing truth. A more apt thematic description would be cruel brush with reality as illustrated...

Miss Brill

Any conclusion about the cause of Miss Brill's loneliness is a good part inference and a small part textual evidence. There are a couple of remarks the limited third person narrator makes from...

Miss Brill

In Katherine Mansfield's short story "Miss Brill," the title character's isolation is emphasized, in a number of ways, by her presence in a park. Those ways include the following: Miss...

Miss Brill

The "diction" of any work of literature – that is, the actual choices of specific words – is (arguably) precisely the element that makes any work succeed or fail. Certainly it is possible...

Miss Brill

They did not speak. This was disappointing, for Miss Brill always looked forward to the conversation. She had become really quite expert, she thought, at listening as though she didn't listen, at...

Miss Brill

These are two great characters to compare and contrast. The first way in which both Miss Brill and Emily Grierson can be compared is through the solitude in which they live their lives. Let us...

Miss Brill

There are two central quotes that any analysis of the theme of loneliness in this brilliant short story must identify and comment upon. What is interesting about these two quotes is the way in...

Miss Brill

First, Miss Brill doesn't know she is a lonely old woman until the Romeo and Juliet couple in the park tell her she is. Her life has been rather pleasant up until this encounter with Romeo and...

Miss Brill

Miss Brill's circumstances are simple and modest. And elderly lady, she lives alone and has few possessions, but one such is her fur necklet. These were prized by their owners and signified some...

Miss Brill

Interestingly enough, there is little affect in Miss Brill's disposition at the start of the story and at the end of it. In the beginning of the story, she sees herself as the center of all...

Miss Brill

The description of the fur that Miss Brill swathes herself with in the first paragraph of this excellent story gives us vital clues about the character of this poor, lonely lady and the half-life...

Miss Brill

I must admit, I think the ending of this excellent short story is rather unequivocal. Let us remember that we are presented with a woman who is profoundly lacking in self-awareness, as her fantasy...

Miss Brill

Point of view is interesting in Mansfield's "Miss Brill." The opening line indicates clearly for us that the point of view is focalized through a limited third person narrator who tells us about...

Miss Brill

The opening line allows us to infer quite a bit about Miss Brill's character traits. This first sentence informs us that Miss Brill is headed to the "Jardins Publiques" on an outing. In France,...