eNotes Homework Help is a way for educators to help students understand their school work. Our experts are here to answer your toughest academic questions! Once it's posted to our site, your question could help thousands of other students.
Popular Titles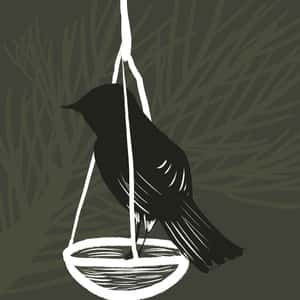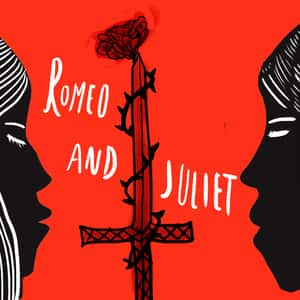 Showing
in Macbeth
Macbeth

This occurs in Act IV after Macbeth has been told that Macduff has fled to England. Making the decision to have Macduff's family killed signals Macbeth's descent into total madness and evil. He is...

Macbeth

Macbeth and Banquo are fighting for Scotland (under the command of King Duncan.) They are sent to put down a rebellion led by Macdonwald and the thane of Cawdor, another part of Scotland that is...

Macbeth

The doctor observes Lady Macbeth's behavior in her sleepwalking incident. He goes to Macbeth and tells him that he is not able to cure her, that she needs God's help to do that. The doctor has...

Macbeth

Lady Macduff is angry that her husband left for England-and did not tell her. She and her son are alone, and she is frightened. A messenger arrives to report that she and her son are in danger....

Macbeth

The paradox of the apparitions occurs in how Macbeth views what they show him and how the audience views their predictions. Macbeth needs to quell his fears that doom is upon him, so he takes the...

Macbeth

Building on the last reply, this idea of "take it like a man" is repeated throughout the play. Lady Macbeth first goads Macbeth into killing Duncan by suggesting that he is less than a...

Macbeth

Malcolm is trying to get an army together to fight Macbeth and gain control of his birthright. Macduff arrives to help him in this effort. At first, Malcolm is wary of Macduff's loyalty and tests...

Macbeth

This is Shakespeare's way of showing us just how evil the witches are and what sort of trouble Macbeth is in for making deals with these women. They aren't doing Macbeth any favors...they are...

Macbeth

Lady Macbeth has been sleepwalking as a manifestation of her guilt. She acts out pieces of her crime in these episodes. On one occasion, she rises, goes to the closet, and reads, writes, and...

Macbeth

Lady Macduff is furious at her husband's abandonment-she calls him a traitor and a coward. She tells her son it is left up to the mother to protect her young now, and that his father is dead.

Macbeth

Macbeth finds it difficult to believe the witches at first because they call him "Thane of Cawdor," and, as he says, "The Thane of Cawdor lives, / A prosperous genteleman."...

Macbeth

The ghost is the manifestation of Macbeth's guilt and highlights Macbeth's moral downfall. He planned this murder on his own, unlike Duncan's murder. We feel disgust over this act; like Duncan,...

Macbeth

By Act IV of Macbeth, Macbeth has killed Duncan and Banquo. He has been visited, according to his own imagination, by Banquo's ghost and he visits the witches for confirmation that he is secure in...

Macbeth

The witches offer Macbeth three apparitions. The first apparition is that of an armed head. The message is to beware of Macduff. The second apparition is that of a bloody child that says that no...

Macbeth

At the banquet, Macbeth believes he sees Banquo's ghost. He starts to talk to him, and Lady Macbeth tries to excuse him by saying that he has had this type of spell since he was a child. Macbeth...

Macbeth

Macbeth returns with the bloody daggers, and then is too shaken to return it to the crime scene. As he walked by Duncan, he called out "Sleep no more! Macbeth hath murdered sleep." This...

Macbeth

By killing Duncan in his sleep, Macbeth has brought tremendous guilt on himself and imagines he hears a voice saying "Macbeth has murdered sleep!" He feels he will never sleep again...

Macbeth

Macbeth speaks this line -- "Infected be the air whereon they ride,/and damned all those that trust them!" -- about the witches. This is complete irony. What the sentence means is that the witches...

Macbeth

In this scene, Lennox hints at his belief that Macbeth is responsible for the deaths of the king and Banquo. The purpose is to let the audience know that Macbeth's people do not trust him,...

Macbeth

Macbeth discovers Banquo's ghost and talks with him. Of course, the guests cannot see him. Lady Macbeth assures the guests that he has had these spells since his childhood. She attempts to control...

Macbeth

At this point in the play, we notice that Macbeth is beginning to make plans separate from his evil wife. He is coming into his own as an evil murderer, and no longer needs the strength of his...

Macbeth

The entire play is important, but I agree that you should be able to see the metamorphosis of Macbeth's character from noble and respected warrior to butcher of women and children. Read all of Act...

Macbeth

Macduff and Lennox arrive the next morning after the murder, and Macbeth acts as if nothing happened. He shows Macduff to Duncan's room, and discusses the night before with Lennox. Lennox is...

Macbeth

When Macbeth entersthe darkened hall, and meets up with Banquo, who was unable to identify him in the darkened hallway. Macbeth refers to Banquo as "a friend." This is ironic because Macbeth...

Macbeth

In the beginning of the play, Lady Macbeth is the stronger of the two. In Act 1, Sc. 5, she contrives to kill Duncan as soon as she receives her husband's letter telling her about the witches'...

Macbeth

Absolutely! They are both honorable men--they both have families which they love and are faithful to--they both have the King's favor--they both have a weakness (Macbeth's is his ambition,...

Macbeth

Its interesting to note that this interview with the witches did not appear in the earliest versions of Macbeth. Some believe that the passage was entered much later, to explain the reference...

Macbeth

Macbeth likens the dead Banquo to a deceased serpent and his son Fleance to a young snake. The use of serpents/snakes is common in this play as a symbols for danger. This metaphor is important...

Macbeth

Macbeth has just discovered that King Duncan named his son Malcolm as his successor, which creates another obstacle for Macbeth to overcome. He has decided to do what he needs to in order to become...

Macbeth

Lady Macbeth waits.To be a bit more detailed, she waits and frets. Every sound she hears seems like a warning or alarm--some signal that things have gone wrong and/or that her husband has been...

Macbeth

I'm gathering you're talking about Act 3 Scene 2:Come, seeling night,Scarf up the tender eye of pitiful day;And with thy bloody and invisible handCancel and tear to pieces that great bondWhich...

Macbeth

Since we'll never know for certain how the audiences would have acted seeing the play we have to examine the history and cultural norms surrounding the Elizabethan time period. Most people during...

Macbeth

The three witches are not responsible for the murder of King Duncan. They prophesy that it will happen, but they do not make it happen. Macbeth's choices cause the death of the King. This play...

Macbeth

Compare Macbeth's Killing of Duncan and Banquo compare macbeth's reasons for killing duncan with those for killing banquo There are some significant differences. In the killing of Duncan, Lady...

Macbeth

Macbeth needs to know, with some amount of certainty, the approximate time Banquo and Fleance will be returning to Macbeth's castle. Remember, Banquo and Fleance come under a surprise attack, so it...

Macbeth

Somnambulism is sleepwalking. Sleepwalking occurs in Act V where the doctor and Lady Macbeth's nurse watch her as she sleep walks. She is so disturbed by the murder that she and her husband have...

Macbeth

In Act 3, Lady Macbeth is strong and confident about the murder of King Duncan. She even chastises Macbeth for feeling somewhat downtrodden about the murder by stating: Things without all remedy...

Macbeth

The three witches offered Macbeth the apple, Lady Macbeth coaxed him into taking a bite, and then it tasted so good, he ate the whole thing. (Oops! wrong story!) The witches provide the atmosphere...

Macbeth

The two truths that are told are the ones where he is heralded as Thanes of Cawdor and Glamis...the "imperial theme" is the ultimate promise of the throne that Duncan currently holds....

Macbeth

This refers to Macbeth's valor in fighting against the "stout Norweyan ranks," the army from Norway that was contending with King Duncan of Scotland. Duncan (the "He" in the...

Macbeth

Lady Macbeth will forever be my choice, especially for her performance in 1.5 after she receives the letter from her husband that tells her about the possibilties presented to him by the witches....

Macbeth

This sentence means that there are ulterior motivations under the surface of what-seems-to be. In other words, what appears on one's face may not be the sentiment in one's heart.

Macbeth

While at banquet, Macbeth sees the ghost of Banquo and makes a scene, talking to it and looking afraid. Everyone, including Lady Macbeth, thinks Macbeth has gone crazy. Lady Macbeth, after she...

Macbeth

All is fair in love and war. In the battle scenes where the countries are at war, the "good" armies are given words with positive connotations to describe them and their...

Macbeth

Macbeth indeed murders Duncan, but Lady Macbeth is equally responsible. Macbeth considers that he will be doing away with a good and beloved king, and his cousin, to boot, but Lady Macbeth's...

Macbeth

You can read a Shakespearean play over and over and the fun of it is in the re-reading of the play from different persepctives. Elizabethans did believe in witchcraft and witches were considered...

Macbeth

Macbeth is a warrior. He is not new to killing in order to protect his allegiances--his King, his fellow warriors, and the land he loves. In Act III, he DOES plot to kill on his own, however....

Macbeth

In this scene, Macbeth uses rhetoric in much the same way Lady Macbeth did in Act I, scene vii. Macbeth attacks the manhood of the murderers, comparing them to different kinds of dogs. He...

Macbeth

Some other tragic ironies are also found in Act I. When Lady Macbeth, in support of her husband and his career, convinces him to kill Duncan, she is ironically ending her marriage to Macbeth....

Macbeth

The play deals with some controversial topics--murder, the supernatural, the evil side of human nature. I have always found the animal imagery in the play very intriguing. Macbeth references...