eNotes Homework Help is a way for educators to help students understand their school work. Our experts are here to answer your toughest academic questions! Once it's posted to our site, your question could help thousands of other students.
Popular Titles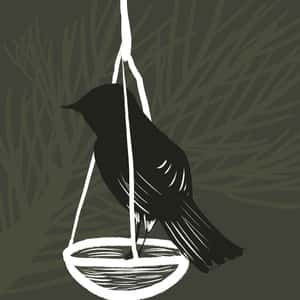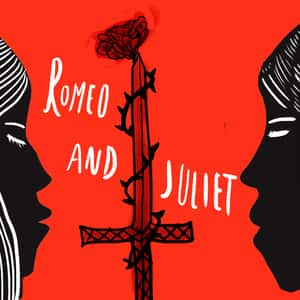 Showing
in Macbeth
Macbeth

Lady Macbeth is more guilty than Macbeth for two reasons. First, and most important, she premeditated the entire idea of the murder by manipulating Macbeth. She questioned his manhood and...

Macbeth

The role of Lady Macbeth in "Macbeth" by William Shakespeare is that of subversion and treachery. She is a villain who rejects the typical female submissive role. She is a master...

Macbeth

Macbeth's downfall is attributed to a sense of over-confidence and unchecked ambition, and the impact of the witch's prophecy all three seal Macbeth's fate and his destruction At the start of the...

Macbeth

Fleance, Banquo's son, escapes when Macbeth tries to have him killed along with his father. This could cause Macbeth problems because the witches have predicted that Banquo will be the father of...

Macbeth

Lady Macbeth describes her husband as "too full o' the milk of human kindness/ To catch the nearest way," meaning he is too kind to become king the quickest way, by killing Duncan. He is...

Macbeth

Tragedies always have specific elements. 1. Tragedies always have a "tragic hero" who falls from a place of nobility because of his Hubris, or excessive pride. 2. The hero doesn't necessarily...

Macbeth

There is no blood relation between Duncan and Macbeth: Duncan is the King of Scotland and Macbeth is one of his Thanes. That said, there is undoubtedly a close relationship: Duncan does call...

Macbeth

None of the above, really: it's an ironic metaphor, and the language it is stated in is colloquial, staccato, plain, and almost entirely monosyllabic.Sirrah, your father's dead.(35) And what will...

Macbeth

Remember that there's no set way of categorising these things, and calling something a certain sort of a power is actually to interpret the play rather than to analyse it. But I do think there's...

Macbeth

It is, I think, the single biggest problem of the play. Are the witches having any influence over Macbeth's actions: or are they simply foreshadowing things that he would do anyway? And as ever,...

Macbeth

Macbeth is full of unusual, shifting ambiguous words: it really is a play in which, as Macbeth himself says, ...Nothing isBut what is not It's one of Shakespeare's shortest plays and yet each...

Macbeth

These paradoxes reveal how sometimes things that are untrue can have truth to them, and things that are true can have untruth to them. Macbeth misinterprets the prophesies of the witches, and in...

Macbeth

"Macbeth" is a play about what happens when ambition is allowed to overpower reason and morality. Macbeth is ambitious, but in the beginning his ambition and desire for power is tempered...

Macbeth

You have two different comparisons at work in this line. First, drowsiness is called a "heavy summons." That figure of speech is a metaphor. The Guide to Literary Terms defines metaphor...

Macbeth

The better literary term for "dark imagery" is "pathetic fallacy" - which is when a writer uses the weather symbolically to demonstrate some point about the human world. And, of...

Macbeth

For specific line references check out the website below. Act 5 Scene 1: Visual imagery in lines 5-8, 22-24, 40-43; Tactile Imagery in lines 26-30; Olfactory Imagery in lines 50-52 Auditory...

Macbeth

Macbeth falls into both categories, having characteristics of a tragic hero, such as, the potential for greatness but doomed to failure, he has a fatal flaw that leads him to make a tragic mistake,...

Macbeth

Once Macbeth kills Duncan and becomes king, he experiences a sense of paranoia, a fear that his throne, his crown will be challenged or taken away by various people. He is also thinking of the...

Macbeth

I will not tell you the tone, but rather how to figure it out for yourself. To determine the tone fore each scene, first look at Shakespeare's word choice, or diction. Notice if any words or...

Macbeth

In his letter Macbeth refers to Lady Macbeth as his "dearest partner in greatness." Such a comment reveals that he regards their marriage as one of equal partnership. He is eager to share...

Macbeth

This question has already been answered. Here is a link for you: http://www.enotes.com/macbeth/q-and-a/what-was-macbeths-reaction-when-he-returned-from-258449

Macbeth

In scene i, Banquo wonders aloud about the prophecies and admits he does not trust Macbeth:BANQUO: Thou hast it now: King, Cawdor, Glamis, all, content. In scene 3, the murderers attack Banquo....

Macbeth

Reality is perception, as we clearly see in this scene. Lady Macduff rails against her husband for his family alone. She portrays her husband as a coward for doing so, not recognizing that he is...

Macbeth

Macbeth's response to the King's murder in Act II, Sc II shows the guilt that he will be haunted by from now on, he is beginning to unravel emotionally. "When Macbeth returns he is distraught...

Macbeth

The witches set the tone for the entire play as dark and supernatural. This also somewhat removes the culpability from Macbeth's hands, while tying the supernatural evil to the other main woman in...

Macbeth

Lady Macbeth has a strong personality and a desire to advance herself and her husband which transcends all things--including breaking the law. She sees herself as the better half of her marriage...

Macbeth

The seed of ambition is planted by the witches. It is watered and nurtured by Lady Macbeth, and he fertilizes it with the murders of Banquo and the Macduff family. It grows into a wicked,...

Macbeth

Imagery is a concrete representation of a sense impression, a feeling, or an idea which appeals to one of our senses. There are patterns of imagery in Macbeth. Visual imagery is sense of sight,...

Macbeth

Even "Waiting for Godot" teaches its audience something, though. The play is extremely existential in nature, and while it appears to be about 'nothing,' that is, in a sense, its entire...

Macbeth

Macbeth utters these lines after being told of his wife's death. To truly understand them, you must look at them in context. The full thought of which this lines is a part is:Life's but a walking...

Macbeth

He means that Fleance escaped the murderers (he's the "worm that's fled"). Fleance is supposed to be the one from whom kings will come ("in time will venom breed"). Macbeth...

Macbeth

This statement is said once Lady Macbeth has had to replace the daggers (the murder weapons) back with Duncan's guards. This was originally part of the murder plan, but Macbeth was so flustered...

Macbeth

Even though Malcolm and Donalbain are fleeing Scotland in fear for their own lives after their father is murdered, their leaving so soon after Duncan's murder suggests to others that these sons may...

Macbeth

In Act IV Scene I the witches are asked by Macbeth to give him more information. He doesn't care what the consequences of this knowledge might mean. "Even till destruction...

Macbeth

After reading Macbeth's letter, Lady Macbeth is eager to divulge her plan for Macbeth's quick ascension to the throne of Scotland. She also knows that Macbeth is "too full of the milk of...

Macbeth

The temptation for power and ruler-ship was too much for Macbeth to overcome. Had the witches not shown Macbeth the prophecy he would gone down a different path.However, once the prophecy was...

Macbeth

This quote is also discussed on our free Shakespeare quotes page. Please see the link below for more information.

Macbeth

This question has already been answered. Here is a link for you: http://www.enotes.com/macbeth/q-and-a/act-4-scene-1-dont-understand-meaning-41693

Macbeth

Swords, daggers, clubs, hammers, maces, spears, pikes, axes, bows and crossbows top the list on a great website for you to check out. Their uses and care are in the website.

Macbeth

Macbeth is considered to be one of the great tragedies. To understand the theme you must understand a little about how Macbeth comes into his role as King. In the beginning of Macbeth he is told...

Macbeth

Traditional views on tragedy are that he was doomed. Fate always plays a huge roll in a tragic hero's downfall. This is especially true in the original tragedies, like the Oedipus Trilogy....

Macbeth

In Act 2, sc. 1, at the end of the famous "dagger" soliloquy, Macbeth hears a bell ring. He says, "I go, and it is done. The bell invites me. / Hear it not, Duncan, for it is a...

Macbeth

This is from Act 1, sc. 1 and the line is spoken by the Weird Sisters (witches). They say it as a chant and the words set the scene for the play. The words indicate that appearances will be...

Macbeth

There are numerous statements from Lady Macbeth that show she is manipulating her husband, and indeed, doing so consciously. When she reads the letter from him in Act I, Scene V, as soon as she...

Macbeth

Macbeth is at the banquet and he has just seen the ghost of Banquo. He is perturbed because, he says, it used to be that when you killed a man, he would just die, and that would be the end of it....

Macbeth

This question has already been answered. Here is a link for you: http://www.enotes.com/macbeth/q-and-a/what-setting-plots-what-happens-after-what-events-74151

Macbeth

The play begins with King Duncan naming his son Malcolm as king. Macbeth kills Duncan and usurps the throne. In trying to keep the throne, Macbeth turns into an evil king, killing anyone who might...

Macbeth

Dramatic and theatrical techniques refer to any devices that help to enhance the mood and tone of a play or other piece of literature. Shakespeare takes steps in the first scene to let readers...

Macbeth

Banquo informs Macbeth: "I dreamt last night of the three weird sisters: To you they have show'd some truth." Macbeth replies: "I think not of them:" Macbeth obviously wants to convince Banquo...

Macbeth

I think I would concentrate on several complaints Macbeth might have. First, he was the next in line to be king until Duncan surprises everyone and names Malcolm his heir. However, Duncan was old...