eNotes Homework Help is a way for educators to help students understand their school work. Our experts are here to answer your toughest academic questions! Once it's posted to our site, your question could help thousands of other students.
Popular Titles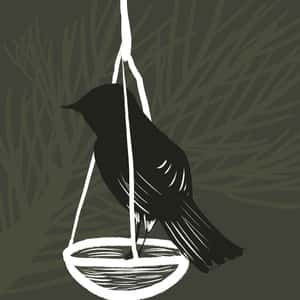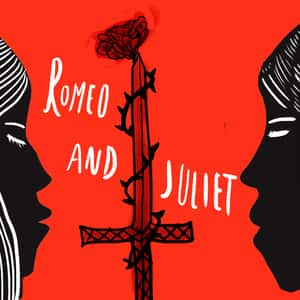 Showing
in Macbeth
Macbeth

To fully answer the question of Banquo's loyalty, you need to examine Act 2 also. In Act 1, sc. 3, after the witches make their predictions to Macbeth, he asks the witches for predictions for his...

Macbeth

Without the introduction and the complete idea of the thesis (the evil of greed is what? responsible for many characters' demise in the pla?) It is very difficult to write or to give you...

Macbeth

Macbeth ends with the battle at Dunsinane Castle, where Macbeth has holed up awaiting the attack from Malcolm, Macduff, and the English forces. We know that Macbeth is in desperate straits, and the...

Macbeth

The characters ultimately beyond redemption are Macbeth, and possibly Lady Macbeth, because of the path toward murder they took. Banquo warns of the possibility of great danger to the soul if the...

Macbeth

Macbeth and Lady Macbeth best characterize this idea. Both plan and participate in the violent, bloody murder of King Duncan, playing upon his love and trust to slay him as he sleeps peacefully...

Macbeth

Whoa! Guilty as in "feeling guilty" or guilty as in "being guilty of being bad?" If you mean to compare the degree of guilt they feel for their actions, then I believe they suffer from the same...

Macbeth

It does get a bit confusing! The Norwegians are attacking King Duncan and Scotland. Allied to the Norwegians are two Scottish traitors, the 'merciless MAcdonwald' and that disloyal traitor the...

Macbeth

Really, considering Macbeth in relation to this idea seems surprising to me. It seems to apply more to Macduff than to Macbeth. For instance, Macduff chose to fight against Macbeth who had murdered...

Macbeth

Try Act 4 Scene 1: Double, double toil and trouble; Fire burn and cauldron bubble... The witches present evil, magic and an appeal that crosses eras. We all love witches and stories abound about...

Macbeth

Here are four passages from "Macbeth" that are replete with imagery: Double, double, toil and trouble;/Fire burn and caldron bubble./Fillet of a fenny snake,/In the caldron boil and bake;/Eye of...

Macbeth

Misogyny--hatred of women Omniscience--the ability to know everything Fate--predetermined outcome Isolation--a walling off of one's self of a group from others in the world I'm not sure there is...

Macbeth

It is hard to get one quote to sum up the whole play but if I was choosing one I would go for: And oftentimes, to win us to our harm, The instruments of darkness tell us truths, Win us with honest...

Macbeth

Some things you may wish to consider might be: 1. In MacBeth and Frankenstein all "dark" and evil things are accomplished at night under the cover of darkness. The settings figure prominently in...

Macbeth

At the beginning of the play MacBeth is a soldier who listens to the advice and suggestions of Lady MacBeth, his figurative "general." At first MacBeth is indecisive and cannot see the larger...

Macbeth

No, I disagree. By definition, tragedy is a play with a serious theme that usually ends unhappily for the main character set in motion by a tragic mistake (harmatia). Shakespeare's "Macbeth"...

Macbeth

Victor's decision to destroy the partner he was creating for the Creature is the one decision that determines everything that happens to him for the rest of his life. If he had just created the...

Macbeth

True to the witches' formula, Macbeth is both fair & foul and, what is more, he is always conscious of the co-existence of opposites in him. Very early in the play, in act1 sc.3, the fair but...

Macbeth

Duncan rewards Macbeth with the title of the Thane of Cawdor, and all land that comes with it. He also says that Macbeth will rise to new levels of power and glory, saying "I have begun to plant...

Macbeth

Macbeth shows his lust for power first by instantly clinging to the witches' prophecy that he will be promoted to Thane of Cawdor and king. The Prince of Cumberland! That is a step(55) On which...

Macbeth

The following quotation occurs in act 2 sc.2. The lines are spoken by Macbeth as he returns from Duncan's chamber after the 'deed' : " Methought I heard a voice cry 'Sleep no more! Macbeth does...

Macbeth

Poetic justice is defined as a character getting a fitting fate based on their actions. Poetic justice is therefore seen as a character getting what they deserve or receiving their deserved...

Macbeth

Senecan tragedy essentially dealt with a revenge motive in a very sensational, melodramatic manner. It was full of murders, bloodshed, horrors of the grossest kind. It used to galore in declamatory...

Macbeth

Act 5, sc. 5 is where Lady Macbeth dies, Macbeth is told about her death, and Macbeth is told about the trees of Birnam Wood apparently advancing on Dunsinane Castle. The impression is one of...

Macbeth

Many parallels can be drawn between Macbeth and Julius Caesar in terms of the way nature is used to foreshadow events, dreams and insomnia. Both plays of course concern the assassination of a...

Macbeth

Numerous motifs can be found in Macbeth, the most predominant one being blood. From the opening of the play until its conclusion, Shakespeare references blood many times, frequently in terms of...

Macbeth

As quickly as Act 1, sc. 1, the motif of "appearances v. reality" is made evident with the witches' line: "Fair is foul, and foul is fair,". This says that what looks good is not good and what...

Macbeth

This speech is surely one of the most quoted in Shakespeare. Life, in Macbeth's tortured view, is described through a series of metaphors, one quickly following another. Life is a candle which, in...

Macbeth

Macbeth's character flaw, in a single word, is greed. (In more than one word, it would be unfettered political ambition.) Greed, by definition, means the selfish desire to acquire something, a...

Macbeth

Lady Macbeth says this line immediately after reading a letter she has just received from her husband. In that letter, Macbeth informs his wife that the witches have prophesied that he will be...

Macbeth

I liked this question! We need to look at the start of the play when they are both 'captains' and 'worthy' men. They are essentially loyal lords to King Duncan and have helped to defeat the...

Macbeth

Malcolm wonders whether Macduff is a paid agent of Macbeth: "You may [deserve] of him through me, and wisdom to offer up a weak, poor, innocent lamb t'appease an angry god (lines 17-20)." He also...

Macbeth

Ironically for such a courageous warrior, it is Macbeth who demonstrates the most fear in the play. After murdering King Duncan, Macbeth is clearly shaken. After carrying the daggers away from the...

Macbeth

These are some of the main themes in Macbeth: a) ambition: Macbeth refers to his 'vaulting ambition' in his soliloquy in act1 sc.7. His ambition to become the king of Scotland is exteriorised by...

Macbeth

Poetic justice is portrayed in the death of Macbeth himself. He who had caused the death of so many to gain the throne loses his life because he has gained that throne. In Act V Scene 8 Lines...

Macbeth

Not every high school requires Macbeth specifically, but most American high school English curricula require some Shakespeare study. His plays contain universal themes and provide the opportunity...

Macbeth

He was found a traitor to the King of Scotland. He had helped the Norway and was caught. Because he was disloyal, he was executed. Because Macbeth showed such valiant efforts with great results...

Macbeth

These stages in Macbeth's development relate to his being one of Shakespeare's tragic heroes. As the play begins, he is one of King Duncan's generals, noted for his fierce courage. In his battle...

Macbeth

First, decide what you are going to be arguing about masculinity and feminity and how it is used in the play. What is your point going to be? What position are you taking? This is going to be your...

Macbeth

The definition of tragedy has changed some over the years, but the basic definition is the "downfall of a great man." The "great man" element refers not to a heroic man, but to a man a political...

Macbeth

Not at all. It may sound a little awkward, but it is grammatically and textual correct. It might be better to say "without the drive that usually goes with it", but that would eliminate the...

Macbeth

A foil to the other Lady in the play, Lady Macduff is a wife and a mother who loves to share domestic happiness with her husband and children. When Ross brings the news of the ghastly murder of...

Macbeth

Macbeth's fatal flaw in the play is unchecked ambition, that is a desire for power and position, namely to be king, which is more important to him than anything else in life. He is willing to give...

Macbeth

King Duncan is the present king of Scotland in Macbeth, there is no other name provided for him or Macbeth. Macbeth's first name is not provided in the play. The description for the character...

Macbeth

Macduff was not born of woman - he was delivered by Caesarean section. The witches tell Macbeth that no man born of woman can harm him. Sounds pretty good - all men are born of women, right? All...

Macbeth

In Act II, scene 1, Lady Macbeth rings a bell when she has gotten the grooms drunk enough to pass out. This is the signal for Macbeth to come and murder Duncan.

Macbeth

The first reason is that Macbeth has just risked his life to fight and win two battles for the King, against the "merciless Macdonwald" and against Norwegian forces (Act I, Scene 2). If Macbeth had...

Macbeth

Malcolm is the heir-apparent to the Scottish throne after the death of Duncan. He is here speaking with his brother Donalbain immediately after the discovery of the murder, which has been blamed on...

Macbeth

To be exact, Macbeth only kills Duncan with his own hands. He has 3 murderers kill Banquo for him and the entire Macduff family (except for Macduff himself) are murdered in their castle in Act IV....

Macbeth

Well, you can look at this several different ways. First, there are the good guys and the bad guys. This changes throughout the play--at first, the good guys are Banquo, Macbeth, and the loyal...

Macbeth

I am of the opinion that political assassination is justified in very limited circumstances. Macbeth's assassination of Duncan was murder, pure and simple, and there can be no justification for...