eNotes Homework Help is a way for educators to help students understand their school work. Our experts are here to answer your toughest academic questions! Once it's posted to our site, your question could help thousands of other students.
Popular Titles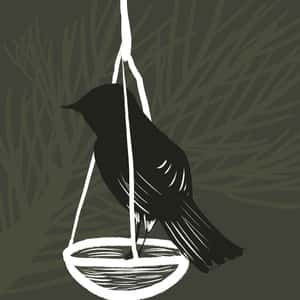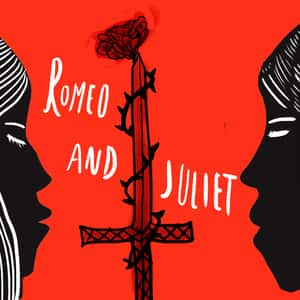 Showing
in Macbeth
Macbeth

Although the witches themselves tell us how they enjoy playing with mortals (remember the sailor's wife with the nuts, and the swine, etc?), I don't believe they are pure evil. They present things...

Macbeth

In Macbeth, Shakespeare chooses the chronicle story of 11th century Scotland to fashion out a complex Renaissance tragedy of ambition. The play has also been called Shakespeare's most profound...

Macbeth

Yikes--watch the typos! It looks like the questions is, "In Macbeth, the author shows the essentially self-defeating character of evil: The unnatural striving to preserve itself by destroying the...

Macbeth

The witches function on several levels in terms of their dramatic function. First of all, they allow the creation of a mystical and superstitious atmosphere, which is not only dramatically...

Macbeth

The three ugly hags secrete themselves in a dark cave and begin to dance around and chant as they make some sort of hideous witches brew. Hecate appears and praises the three hags for the mischief...

Macbeth

In act4 sc.1 Macbeth visits the Witches' cavern to know more about his future, especially about the whereabouts of Macduff and the security of his life and the throne. The Witches now trap him...

Macbeth

Well, here's your belated answer. I hope you're still interested. Maybe it wasn't for a school assignment, and you just wanted to know... :-) So, it's late at night. The big dinner that the...

Macbeth

Bradley has some distinct views on Macbeth in relation to other Shakespearean tragedies. One notion he suggests is the idea that Macbeth is closer to Hamlet in its assertion that evil is a...

Macbeth

You are right in identifying planting as a recurrent image throughout the play. There are many examples of where this image appears, but I will focus on three of the main occurrences. Act I scene...

Macbeth

As the coronation banquet is about to commence(act3 sc.4), Macbeth addresses his guests in a language and tone that suggest formal poise and decorousness:'You know your own degrees; sit down:/ At...

Macbeth

In act3 sc.6, 'another Lord'-one of the lesser thanes-confides to Lennox that Duncan's elder son, Malcolm, has been received most gracefully by the pious king of England, Edward the Confessor. The...

Macbeth

In Act III, Scene 6 of "Macbeth," Lennox speaks furtively with another lord of Scotland. They realize the danger they are in, so Lennox speaks with verbal irony about the murders of Duncan and...

Macbeth

this outcome word of lady macbeth reminded to the audience about her summit of serunus anxious mirror heart rather than echoing controversy sunburned brain.

Macbeth

Are you referring to Macbeth's background as a loyal soldier? In the beginning Macbeth is one of Duncan's most trusted soldiers and viewed as a hero because he leads the defeat of the attacking...

Macbeth

Macbeth and Lady Macbeth greatly abuse and misuse their power in the play. Because of the confidence that they both have in the witches prophecies, Macbeth and Lady Macbeth basically go on a...

Macbeth

I would think Macbeth to be more of a man due to the fact that he actually thinks through the consequences of things prior to them happening. He feels the guilt and understands that there is an...

Macbeth

This question has already been answered. Here is a link for you: http://www.enotes.com/macbeth/search?q=summary+of+act+1+scene+1

Macbeth

Macbeth as a character suggests his self-defeat and destruction. Throughout the play, Macbeth is enticed by the possibility of the witches' prophecy coming true, and he lets this infect his mind....

Macbeth

These scenes are key to the play because they chart the beginning of the plan to kill Duncan and seize the crown right through to the accomplishment of this crime and then the feelings of guilt...

Macbeth

Whenever a reader critiques a literary work, he/she must always consider the time period in which this work has been written. For instance, in Shakespearean times, there was no woman suffrage or...

Macbeth

When meeting the witches, Macbeth: is immediately interested and says, "stay, you imperfect speakers, tell me more" (1.3.70). Originally, he wonders why he is given the title Thane of Cawdor when...

Macbeth

I've taught Macbeth for several years and I think that you should have no problem with this. Here are my tips. The short summary should be no problem. Macbeth starts out as a really great guy....

Macbeth

No, Macbeth's anxiety and guilty conscience cause him to imagine that he hears someone laugh and another voice saying "Murder" and "Macbeth doth murder sleep." Earlier while he was in the process...

Macbeth

I have always felt that the relationship between Lord and Lady Macbeth was certainly an interesting one of the time. This is because although Lord Macbeth is certainly doing his manly duties by...

Macbeth

It may help to look closely at the specific kind of language that is used by both Macbeth and Lady Macbeth when speaking to each other. This often reveals their attitudes towards one another....

Macbeth

I don't know about more masculine, but Macbeth's is definitely colder, and more unfeeling. Macduff had a beautiful family relationship as depicted in the fun "monkey" business scene between mother...

Macbeth

It is interesting to note that when Shakespeare wrote this play, he changed several items. According to his version, Macbeth had no rightful claim to the throne and Duncan is portrayed as the just...

Macbeth

This is a fascinating assignment. I would pose the following questions and exploring Macbeth's answers would truly be interesting: 1) What was it like to kill someone? What went through your...

Macbeth

Lady Macbeth is very pleased with the witches prophecy that Macbeth will be king. Like Macbeth, she sees the immediate fulfillment of the title of Thane of Cawdor being given to Macbeth as...

Macbeth

In Act 1, Scene 5, Lady Macbeth reads Macbeth's letter about the prophecies of the three witches. Look carefully at the two passages spoken by Lady Macbeth after reading the letter. She expresses...

Macbeth

In Scene 6 of Act III of "Macbeth," Lennox appears to accept Macbeth's version of the various murders, that Fleance killed his father, Banquo and Malcolm and Donalbain killed "their gracious...

Macbeth

Here's the part of the play you should be looking at. Duncan has just been told that the treacherous Thane of Cawdor repented on his death bed, and he is commenting regretfully on Cawdor's...

Macbeth

Macbeth--a man who earns respect because he distinguishes himself through his heroic deeds, proves to have a moral conscience, but unfortunately possesses a character flaw--ambition--that destroys...

Macbeth

As Malcolm assumes the throne of Scotland, he should acknowledge his father, Duncan. People of Scotland, in memory of your great King, Duncan, my father, I beseech you to restore your faith in our...

Macbeth

In Act I, scene 3 of "Macbeth," the three witches discuss the havoc that they have wrought upon humans as Macbeth and Banquo approach, but are unaware of the witches. In a line of great...

Macbeth

In this scene before the King's palace in "Macbeth," Malcolm, suspicious of Macduff, tells him that This tyrant, whose sole name blisters our tongues,/Was once thought honest: you have loved him...

Macbeth

From the time we first meet King Duncan until his brutal murder, he is presented as an exemplary monarch, virtuous and just. When Duncan hears of Macbeth's bravery in battle, he rewards him by...

Macbeth

This question has been answered here: http://www.enotes.com/macbeth/q-and-a/an-apology-speach-people-scotland-after-death-96735

Macbeth

Not sure I understand the question, but since Shakespeare was an Englishman, it's impossible for the play to be a 'Greek tragedy." If you are asking if the play is in the stye of a Greek tragedy,...

Macbeth

Macbeth has a plethora of themes, symbols, imagery, etc. wrapped up in its tingling plot line. Do you need questions to explore in your paper, or are you looking for a list you could put to your...

Macbeth

Women were long viewed as sources of temptation and evil in western European literature, so it is no surprise that Shakespeare would have his protagonist egged on by an ambitious, sociopathic wife....

Macbeth

The apparitions show Macbeth several things, giving him prophecies with each apparition. They tell him to beware of Macduff, that no one born of a woman will kill him and that he is safe until the...

Macbeth

Lady Macbeth is a cold, calculating woman, especially in the first two acts of the play. As time goes on, her conscience begins to bother her until she goes insane in Act 5 and kills herself....

Macbeth

Ambition is, of course, one of the central themes of this play. You have picked a very broad topic, but there is one central question that you need to consider before you can move on. You need to...

Macbeth

This is truly one of my favorite things to discuss with my students (because there's such a shock-factor involved)! Here are my responses (although there are many more differences than these):...

Macbeth

Macbeth is still considered a hero even though he was ruined because he is a tragic hero, not a hero in the general sense of the word. A tragic hero, then, is someone who is fundamentally great...

Macbeth

Very broad question you have here - I am only going to touch on what, to me, is one of the central issues in Macbeth. You need to decide whether Macbeth was an evil character with ambitions to kill...

Macbeth

Lord Acton once said, "Power tends to corrupt. Absolute power corrupts absolutely." This idea that there is a corrosive element to the acquisition of power and within the concept itself is highly...

Macbeth

This scene is our first introduction to Lady Macbeth. And she is presented as a ruthless and committed woman who is far more ambitious than her husband. The force of mind and hardness vital for an...

Macbeth

Macbeth deserves no sympathy. Again, the old moral that one is ultimately responsible for one's actions comes into play. With Macbeth's unconscionable acts, the reader is reminded of the story of...