eNotes Homework Help is a way for educators to help students understand their school work. Our experts are here to answer your toughest academic questions! Once it's posted to our site, your question could help thousands of other students.
Popular Titles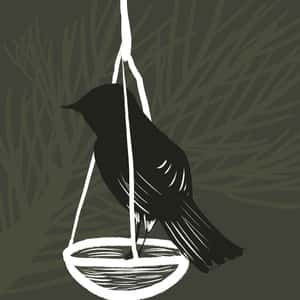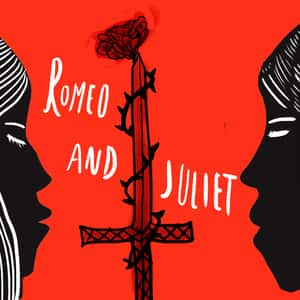 Showing
in Macbeth
Macbeth

Macbeth opens with the witches and the audience knows that what will follow will be dramatic and unexpected, in keeping with the witches mantra that "fair is foul and foul is fair." (I.i.10) Even...

Macbeth

Shakespeare based Macbeth on historical information from Holinshed Chronicles of England. James I was the king of Scotland when he came to the English throne in 1603. Macbeth was first performed in...

Macbeth

Shakespeare's Macbeth (ca. 1606), like King Lear and parts of Cymbeline, seems to have been based in part on Raphael Holinshed's Chronicles of Englande, Scotlande, and Ireland (1577 and 1586)....

Macbeth

Yes, there really was a king of Scotland named Macbeth; however, Shakespeare's play does not present an accurate picture of the real King Macbeth. Mac Bethand mac Findlaich was King of the Scots...

Macbeth

LGS Defence?

William Shakespeare

Of course, there are many examples of treachery and tyranny in Act 4 of Shakespeare's Macbeth, but this response will focus on Act 4 Scene 2. During Scene 2, the audience learns that Macduff has...

William Shakespeare

This tragedy is confusing at first reading, because the drama lies not in the action but in the motives. Try starting by reading the summary and notes below, from enotes. This tragedy is...

Macbeth

Consider the first two times we see/hear of Macbeth. In the first instance, we learn that he is a great warrior. Initially we assume that he is brave and bold and an intelligent, strong being....

Macbeth

Even before Macbeth suspects anyone is plotting against him, he feels guilty, paranoid, and always anxious that his crimes will be discovered and/or he will be overthrown. In Act 3, Scene 1,...

Macbeth

eNotes contains an abundance of information about Macbeth. You might begin by clicking on the reference links below. The Summary will give you an overview of the whole play. The Character Analysis...

Macbeth

One could construct a case for feeling sympathy for Macbeth because it is clear he is not in control of his actions. Macbeth is out of control and is incapable of knowing the difference between...

Macbeth

We get the same report about the nearby battle as Scotland's King Duncan in Act I scene ii of William Shakespeare's Macbeth. (Remember that Elizabethan stages were too small for any grand battle,...

Macbeth

Here is the quote in question from Act 2, Scene 2: Still it cried 'Sleep no more!' to all the house:'Glamis hath murder'd sleep, and therefore CawdorShall sleep no more; Macbeth shall sleep no...

Macbeth

Shakespeare's play 'MacBeth' is still relevant to today's audiences partly because human nature hasn't changed that much since Elizabethan times. The play's themes still concern us,...

Macbeth

William Shakespeare's Macbeth is a tragic play. A tragic play possesses a tragic hero (Macbeth). This tragic hero possesses a tragic flaw (hamartia). In the case of Macbeth, his tragic flaw is...

Macbeth

The various events in Macbeth drive the plot forward. We learn of the witches at the onset and will become very familiar with their mantra of "fair is foul and foul is fair" (I.i.10) such as it...

Macbeth

Shakespeare artfully uses language to reveal his characters, their flaws, their dependence and their ambitions in Macbeth. The witches use language that is contradictory and confusing so that...

Macbeth

There is never any doubt in Macbeth that Macbeth is driven by his "vaulting ambition." (I.vii.26) However, in striving for his goals, Macbeth is filled with doubt and needs encouragement from the...

Macbeth

Perhaps one reason why there is a difference in attitude between both husband and wife is to show the countervailing forces that each embody in the course of the relationship. There is a very odd...

Macbeth

Banquo, like Macbeth, is awake long after Duncan and the other guests have gone to sleep. Banquo is feeling depressed. He tells his son: A heavy summons lies like lead upon me,And yet I would...

History

There are various accounts of the true story of the "real" Macbeth. The similarities between Shakespeare's Macbeth and that of King Macbeth of the eleventh century revolve around the fact that...

Macbeth

The protagonist of William Shakespeare's Macbeth is an ambitious soldier named Macbeth who is rewarded with a title and land for his valor and loyalty to King Duncan of Scotland. Just before this...

Reference

Macbeth was the king of Scotland at a time - the eleventh century - when Scotland's first language was mainly Gaelic. He was elected to the throne at a meeting in Scone after King Duncan was killed...

Macbeth

Lady Macbeth, who so encouraged Macbeth to murder Duncan so that the witches' prophesies can be realised in Macbeth, is still fearful as to whether Macbeth will be discovered after having committed...

Macbeth

This scene (Act V, scene v) encapsulates many of the essential elements in Macbeth. It is an impending battle scene, from the standpoint of Dunsinane, Macbeth's castle. Macbeth begins the scene...

Macbeth

The incident with the dagger shows that Macbeth is not convinced of how he should act, and responds to supernatural or perceived stimuli. Macbeth is trying to decide what to do when he sees the...

Macbeth

In Act 2 of Macbeth, Lady Macbeth and Macbeth act on their conspiracy to kill King Duncan, trying to force the prophecy to be true. In Act 1, we learn from Lady Macbeth that she does not think...

Macbeth

Macbeth foreshadows his own downfall in Macbeth when he first appears and claims, "So foul and fair a day I have not seen."(I.iii.38) He and Banquo are exposed to the witches' prophesies and...

Macbeth

There are two famous passages in Macbeth that possess universal significance. One of them is to be found in Act 2, Scene 2. Macbeth has just murdered Duncan and is talking to his wife. Methought...

Frankenstein

In both works, disturbed characters are shown to be unable to emotionally connect to others. There is a desire to appropriate the world in accordance to one's own subjectivity that prevents any...

Macbeth

A timeless drama about success, treachery,blood, ghosts, witches, insomnia, and the phantasmagorical realm, Macbeth has something to appeal to nearly everyone of any time period. Despite the...

Macbeth

There are many reasons why Macbeth has such enduring appeal. One might be that it has a remarkable unity of plot. There are no major subplots in the play, which some audiences and readers find...

Macbeth

This is perhaps the fundamental question at the heart of Macbeth, and it is one that Shakespeare leaves unresolved. On the one hand, there is no doubt that the witches' influence helps to lead the...

Dreams

One of the themes that emerges from Hughes' poem is the defense of one's dreams. Hughes reaffirms this themes in a couple of critical moments in the poem. The opening line of "Hold fast to...

Macbeth

While there is a common theme of Ambition as a driving force in Langston Hughes's "Dreams" and Shakespeare's Macbeth, the elements of character and the phantasmagoric in the dreams of Macbeth...

Macbeth

Several themes occur jointly in Macbeth and The Handmaid's Tale but they appear with opposing messages. For instances, while both works speak of men's versus women's roles (i.e., sex or gender...

Mad Shadows

I think that a really interesting point of intersection for all three works is how there is emotional dysfunctionality in the life of each work's protagonists. I think that Macbeth demonstrates...

Macbeth

Both characters are driven by ambition. Macbeth's ambition is to be king. Abigail's ambition is to be the center of focus in Salem and to keep Proctor for himself. For both, there are extrinsic...

Macbeth

The destiny is set for a tragic hero based upon the hero's tragic flaw. The tragic flaw is personality trait that puts the tragic hero on the his (typically a he) tragic path and keeps him on it...

History

I hold more sympathy for Macbeth than I do for Mubarak. I would be willing to accept that Macbeth was good in nature prior to crossing that line into moral depravity. I think that the fact that...

Macbeth

The culmination of Lady Macbeth's intentions, deeds and her character can be seen in Act V, scene i of Macbeth. Blood has featured throughout Macbeth and is a symbol of the guilt and fear of...

Macbeth

In Macbeth,Macbeth has become increasingly murderous and has excluded Lady Macbeth his "partner of greatness" (I.v.10) who was so instrumental in driving his "vaulting ambition"...

Macbeth

In Macbeth, Macbeth himself, once he has started on his destructive path, seems unstoppable. He has no boundaries and his"vaulting ambition" and his fear have led him to commit unspeakable acts....

Macbeth

The most evident point of similarity between both rulers is their centralized notion of power. Mubarak was the primary power broker as he ruled Egypt while Macbeth operated in the same capacity....

Macbeth

It is difficult to say that the moral supremacy of "God and country" is a dominant theme in Macbeth, because people in Macbeth's time (and indeed, really, in Shakespeare's time) did not have a...

Macbeth

Macbeth convinces himself that the witches' prophecies will come true, and he is destined to be king. There is no reason for him to consider himself king. He is not the named successor, and is...

Macbeth

At the beginning of the play, Macbeth is a loyal servant to the king and a war hero. There is no indication of him having evil inclinations in any way at this point. Macbeth does not begin to...

Macbeth

Macbeth was in a desperate battle fighting for his life. He would have killed any soldier who confronted him. So, the answer to your question is simple: Young Siward challenged him and was killed....

Macbeth

At the beginning of the play, Macbeth is already a hereditary lord, or thane, or Glamis. We learn that he inherited this position from his father, Sinel. He becomes Thane of Cawdor because of his...

Macbeth

Desiderius Erasmus, Erasmus of Rotterdam, was born in the fifteenth century and believed in man's freedom of choice, despite Martin Luther's claims that fate is predetermined. Erasmus and Luther...