eNotes Homework Help is a way for educators to help students understand their school work. Our experts are here to answer your toughest academic questions! Once it's posted to our site, your question could help thousands of other students.
Popular Titles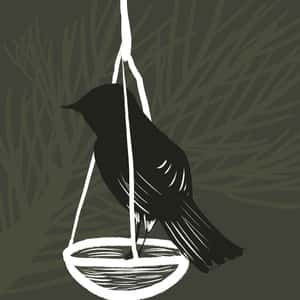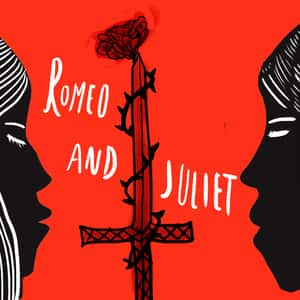 Showing
in Macbeth
Macbeth

Though Macbeth by William Shakespeare is set in Scotland, a place few of us have ever seen, and at a time in which none of us probably would have wanted to live (because of its rather wild,...

Macbeth

Pathos, together with ethos and logos, is a term used by Aristotle in describing characteristics. Pathos allows a person to appeal to someone's emotions and Macbeth has many instances of this....

Macbeth

One interpretation is a combination of these suppositions. In short, all three are true. Macbeth and Lady Macbeth are capable of free will and making their own decisions. But, they do become...

Macbeth

Doppelgangers, Macbeth and Lady Macbeth reverse their roles in Shakespeare's play. For, while Macbeth exhibits courage and fearlessness on the battle field as he "carved out his passage" (1.2.19)...

Macbeth

The witches, who are also called "the three sisters," an allusion to the mythological goddesses who controlled the fate of humans, delight in manipulating mortals. This manipulation of the lives of...

Macbeth

In Act I scene ii of Macbeth by William Shakespeare, King Duncan, the king of Scotland, gets word from his messengers about what is happening in a nearby battle. Ross arrives from Fife, where the...

Macbeth

As the villain-hero of Shakespeare's play, Macbeth has displayed from the onset a bravery that has wavered only with his first act of murder, the regicide of King Duncan and the appearance of...

Macbeth

By the time the particular murder scene to which you refer occurs in Macbeth by William Shakespeare, Macbeth has already developed a taste for murder. He is a soldier, he is a bloody assassin, and...

Oedipus Rex

In both Sophocles' Oedipus Rex and Shakespeare's Macbeth, it's very clear that supernatural elements, such as gods and witches, are a driving and controlling force; however, both authors also make...

Macbeth

It is in Act IV, sc. 2 where Macbeth's moral degeneracy reaches a particularly gruesome point. To order the killing of Macduff's wife and child is savage. Shakespeare does not relent in...

Macbeth

Macbeth and his wife conspired to commit a perfect crime which would make him king and her queen. The drama builds in intensity up to the point where Macbeth commits the murder of Duncan and the...

Macbeth

Macbeth's valor is seen through the eyes of others when initially described. The audience themselves only know of the great feats he has undertaken as a result of what others say. The first to...

The Art of War

While much of The Art of War is not applicable to Macbeth because he is not a general engaged in a war with an army, there are certain points made by Sunzi which do apply to Macbeth as an...

Macbeth

One of Macbeth's most significant personality traits is loyalty. This trait is seen throughout the drama's exposition. It plays an imperative role in the development of the plot. Macbeth's...

Macbeth

William Shakespeare's Macbeth is a drama drawn in the sinister with shadows of evil as witches and dark hearts consumed with ambition construct a phantasmagoric world of deception, madness, and...

Macbeth

In William Shakespeare's Macbeth, the forces vanquished by the respected general Macbeth include those of Norway and Ireland, as well as the rebel Scottish forces of the "merciless...

Doctor Faustus

The mythical figure of Icarus has served as a parable of the dangers of excessive ambition and disregard for the laws of nature. Ascending the heavens with his waxen wings, Icarus ventures too...

Macbeth

Macbeth and The Laboratory are related via the theme of power in that both stories concern a murder plot. The murder is intended to gain the murderer some power they covet, which is currently...

Doctor Faustus

Evolution and transformation are essential to Aristotle's tragic hero. Aristotle saw that pure tragedy is fundamentally different from any other type of drama because tragedy had to employ...

Macbeth

This is a very broad topic, and while that lends the benefit of a large amount of material to work with, it also makes it possible to become too detailed or nuanced, and miss the big picture. Some...

Macbeth

Dr Faustus, from Doctor Faustus by Christopher Marlowe, is the easily-recognizable archetype from legend who "sells" his soul to the devil for what he considers more worthy, definitive, concrete...

Macbeth

Shakespeare's Macbeth is considered among his darkest and most serious works. The story of Macbeth, a prominent Scottish general in the service of King Duncan who, after hearing prophesies from...

Macbeth

This passage from Act II, Scene 4 of Macbeth occurs in a time lapse since the murder of Duncan. The old man and Ross speak of strange omens and how ambition is ruinous to men, unconsciously...

Macbeth

Macdonwald was a traitor to King Duncan and Scotland. Macdonwald was the head of the opposing army Macbeth faced in the events that took place right before the play. The merciless Macdonwald—...

Macbeth

Macbeth believes he heard a voice crying: Me thought I heard a voice cry "Sleep no more!Macbeth doth Murder sleep"—the innocent sleep,Sleep that knits up the ravell'd sleave of care,The...

Macbeth

These lines are from Act I, Scene 7, in which Lady Macbeth accuses her husband of being cowardly--"so green and pale"--in his wavering about his purpose to murder Duncan. These words of Lady...

Macbeth

I think that a case can be made to suggest that Lady Macbeth is responsible for Macbeth's death and he is responsible for hers. In this reciprocity, it becomes evident that malice and cruelty can...

Macbeth

Doubtless, many readers probably would respond to this prompt by pointing to the thematic paradoxes in Act I: "Fair is foul, and foul is fair,"and "nothing is/But what is not" as reality and the...

Macbeth

I realize that Macbeth was so overwhelmed with emotions during and after murdering King Duncan that it would not have been possible for him to commit two more murders. However, what I am trying to...

Macbeth

In the modern-day, Macbeth, as portrayed in Macbeth, would certainly be a case study for the psychiatrist. Initially , he is a confident warrior, rewarded for his military exploits and clearly...

Macbeth

Lennox suspects everything that actually happened on the night Macbeth murdered King Duncan and on the next day when Malcolm and Donalbain fled for their lives. It is significant that it should be...

Macbeth

The way I can be most helpful to you is to highlight the meaningful or significant quotes which promote some of the key themes from Macbeth by William Shakespeare. I will not waste a lot of space...

Macbeth

While Macbeth is, indeed, enticed by the predictions of the three sisters, his warrior-loyalty to King Duncan, as well as his blood kinship to the ruler, effect internal conflict. Thus, within...

Macbeth

In Macbeth, it is a matter of continuing debate whether Macbeth exercises his own free will, driven by his "vaulting ambition"(I.vii.27) and Lady Macbeth, his "Partner of Greatness"(I.v.9) or...

Macbeth

It is interesting to examine Act I scene 2 with regard to this question, which is the second time Macbeth is mentioned before he is actually introduced to the audience. Note how the Captain refers...

Macbeth

One of the clearest ways in which this is shown in the play is when in Act I Macbeth hears the news that Malcolm has been named as Duncan's heir. As he has just heard the prophecy that he is going...

Macbeth

Shakespeare seems to have wanted Macbeth to be somewhat sympathetic rather than an out-and-out villain like his Richard III or his Iago. It is clear to the audience that Macbeth does not really...

Macbeth

Your question assumes that Macbeth is a virtuous man when Macbeth by William Shakespeare begins; however, that seems to be a pretty big assumption considering that he is moved to kill a king (a...

Macbeth

There are two characters who flee Scotland first in William Shakespeare's Macbeth. Both Malcolm and Donalbain, state that they will leave Scotland after finding out about their father's death. No...

Macbeth

Lady Macbeth's hopes to be king reflect a time in which a woman was measured by the success of her husband. Lady Macbeth is definitely the stronger one in the relationship. She convinces her...

Macbeth

It seems very clear that the character of Macbeth is imbued with more dignity and heroism by Shakespeare than the character of Doctor Faustus is by Marlowe. Although both are clearly evil...

Macbeth

Macbeth undergoes a dramatic change in William Shakespeare's Macbeth, and when he changes, the people around him react to him differently. When Macbeth is a soldier of the king, his enemies fear...

Macbeth

William Shakespeare's Macbeth is one of his tragic plays. Macbeth, the tragic hero, is lead to his demise by his ambitious nature. In act one (scene three), Macbeth has been told by the three...

Macbeth

There are definitely several reasons why Malcolm fears and distrusts Macduff that Malcolm states in his speeches found in lines 10-31 of Act 4, Scene 3. More specifically, Malcolm fears that...

Macbeth

It is vital to recognise the importance of Act I scene 3. Firstly, the witches appear and deliver their prophecies to Macbeth and Banquo. Secondly, Macbeth hears that Duncan has appointed him Thane...

Macbeth

In Lady Macbeth's first soliloquy in Act 1, Scene 5, she is allowing her ambitious drive to get the better of her. She has just learned through Macbeth's letter to her that he was just made Dane of...

Othello

For both Macbeth and Othello, Shakespeare makes it clear that their downfalls stem essentially from character flaws. Macbeth's downfall stems from his excessively ambitious nature, while Othello's...

Macbeth

The primary theme of Macbeth by William Shakespeare is the deadly effects of selfish ambition. While Macbeth at first displays no evidence of this thirst for power, it soon becomes evident that he...

Macbeth

There has always been a great deal of discussion with regard to Lady Macbeth's heartlessness. In Shakespeare's Macbeth, when Macbeth writes to his wife that part of the witches' prophecy has come...

Macbeth

Perhaps the most moving and horrifying passage in Macbeth is Lady Macbeth's soliloquy of Act I, Scene 5. Prior to this speech, she reads the letter from her husband that describes Macbeth's...